Fashion at Play
The third edition of the graduate fashion show celebrates brilliance through individuality.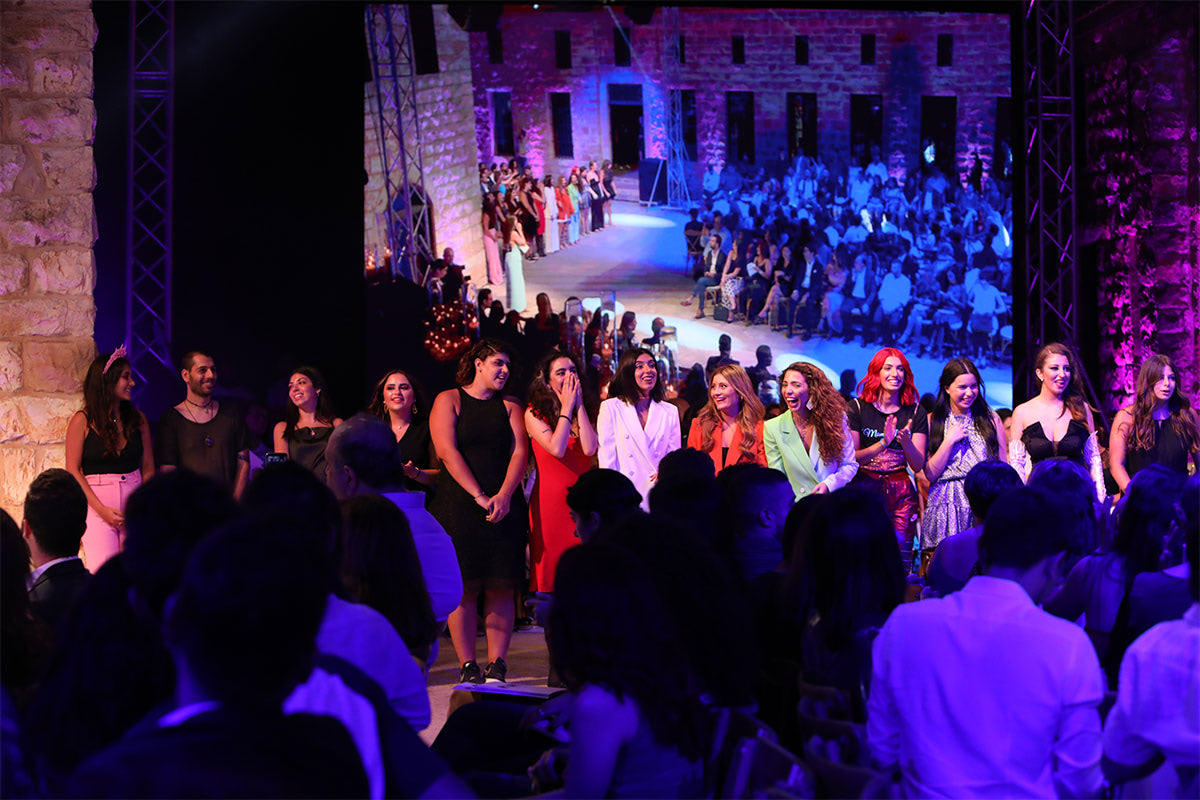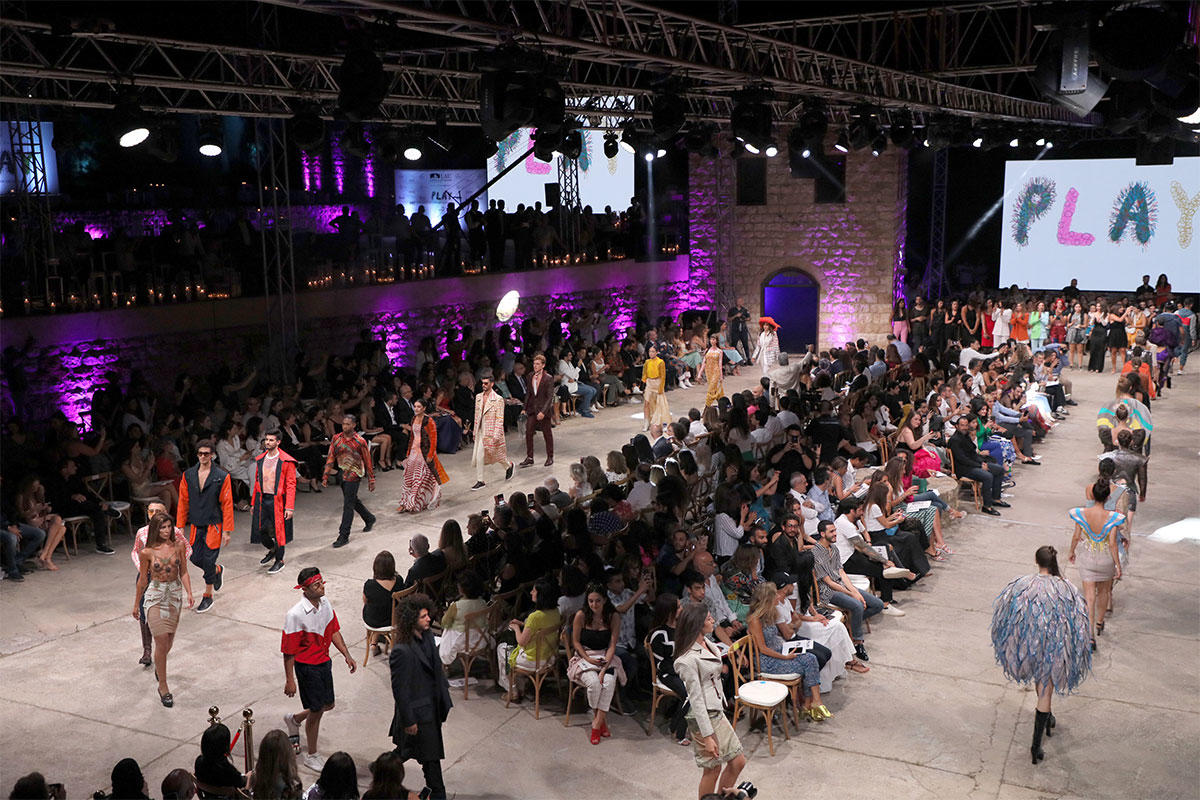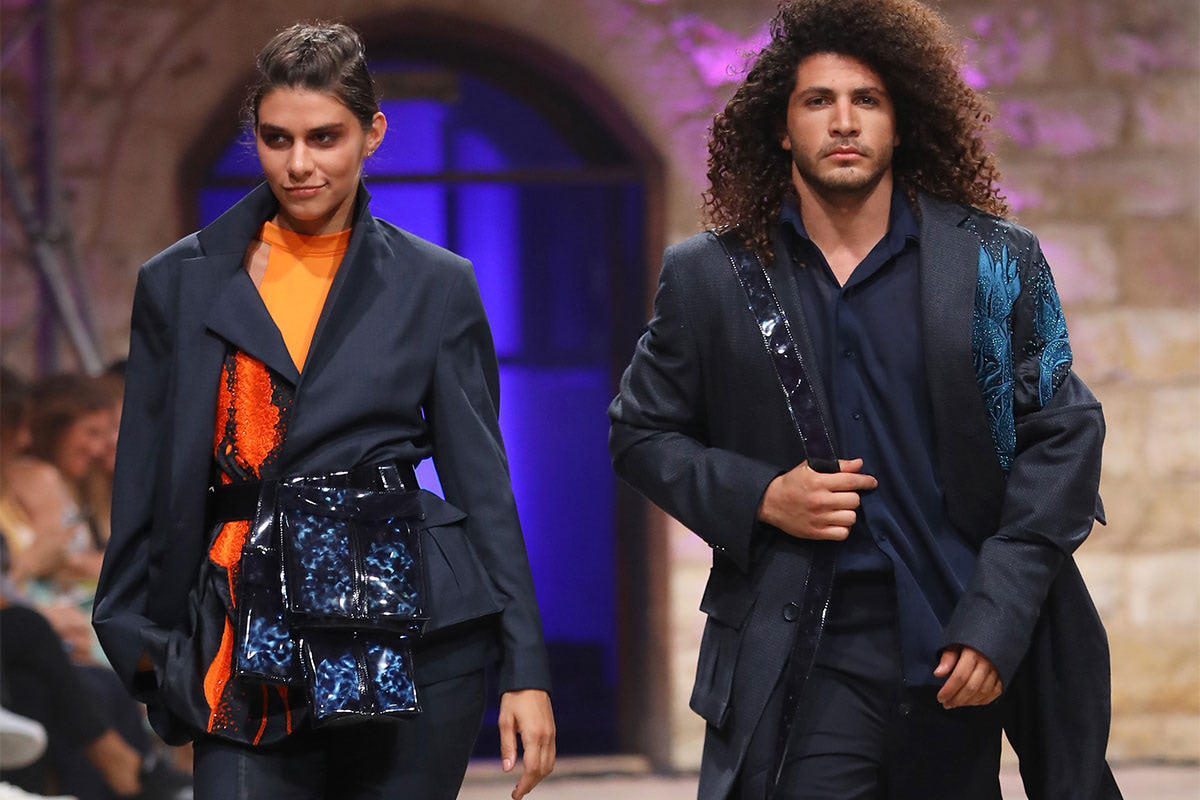 At Play, graduates of the 2019 LAU Fashion Design Program affirmed its steady ascent to becoming a reference in design education in Lebanon and the region. This year, the third annual fashion show attested to the myriad of talents among its graduates, and to the power of collaboration with ELIE SAAB and London College of Fashion (LCF).
Hosted by the School of Architecture and Design at the restored silk factory, La Magnanerie, on June 20, the event drew in fashion designers, reporters, influencers, alumni of the program, as well as university leadership, faculty and staff. LAU President Joseph G. Jabbra opened with a reflection on how the collaboration behind the program came to be, while offering a word of encouragement to the graduates.
Dean Elie Haddad added that the school aims to instill in its students "the confidence to believe in themselves alongside equipping them with the skills to explore new ideas, having earned a solid, theoretical foundation." Recognizing the collective efforts of the school's faculty and staff, coupled with its two partners, he declared that the program "has taken a major leap in a short period of time, in a highly competitive market."
World-renowned designer and Honorary Chair of the program Elie Saab underlined his faith in young Lebanese designers. Commenting on the program, Saab expressed his pride in how "this experiment has matured," and how "the students' sense of responsibility and search for their creative personas have become ever more pronounced."
This was tangibly evident in the work of the 13 graduates, who presented up to 10 runway looks each. From the personal to the extravagant, these young designers mixed colors and materials, crossed gender lines, paid tribute to icons and muses and created entire outfits – including accessories, shoes and bags – from scratch.
"A year in the making," as Chair of the Department of Art and Design Randa Abdel Baki noted, the show is a culmination of the students' own efforts, including "versatile research, building a concept, planning and executing photoshoots, and building their very own brand." She explained how the "entrepreneurial end of the job is learned hands on," and how it helps students grasp a full picture of what their future careers will entail.
Winner of the Concept and Portfolio Award Jihane Semrani detailed the process through which she developed her line, O'stora. Inspired by the formation of pearls, which are essentially "displaced entities that form from grains of sand," Semrani drew a connection between them and Lebanese immigrants, who transform themselves and go on to shine internationally. In her collection, she used iridescent fabrics and pleats to illustrate pearls and the shells that hold them, hinting at shimmering success.
Two other graduates were recognized for their work. Therese Raffoul won the Excellence and Craftsmanship Award for Perversions of Quiet Girls, where she explored what oppressed women throughout the history of the region would have looked like in our world today, had their voices not been silenced. Another graduate, Jana Abou Zahra won the Prix du Jury for Depersonalized, which depicts the journey of falling out of touch with reality.
Providing background on the theme, Program Coordinator Jason Steel pointed out how difficult it is for designers to build their individual creations without copying others. "Play comes when you reflect inwards and experiment with untapped ideas," and that is precisely what students had to do. Ultimately, he said, "they really defined what fashion practice could be."
Indeed, Abdel Baki shared LAU's adamance to grow the program further. "We have international speakers come in every semester, as well as jury members from LCF," she explained, adding that alongside local and international influences, students gain invaluable feedback and encouragement. Next year, the program will introduce an International Studio – a 3-credit course – designed to expand students' exposure to global trends, and which will help them gain international experience.