FIRST LEGO League Debuts in the Region at LAU
SOE hosts more than 700 international school students to compete in STEM.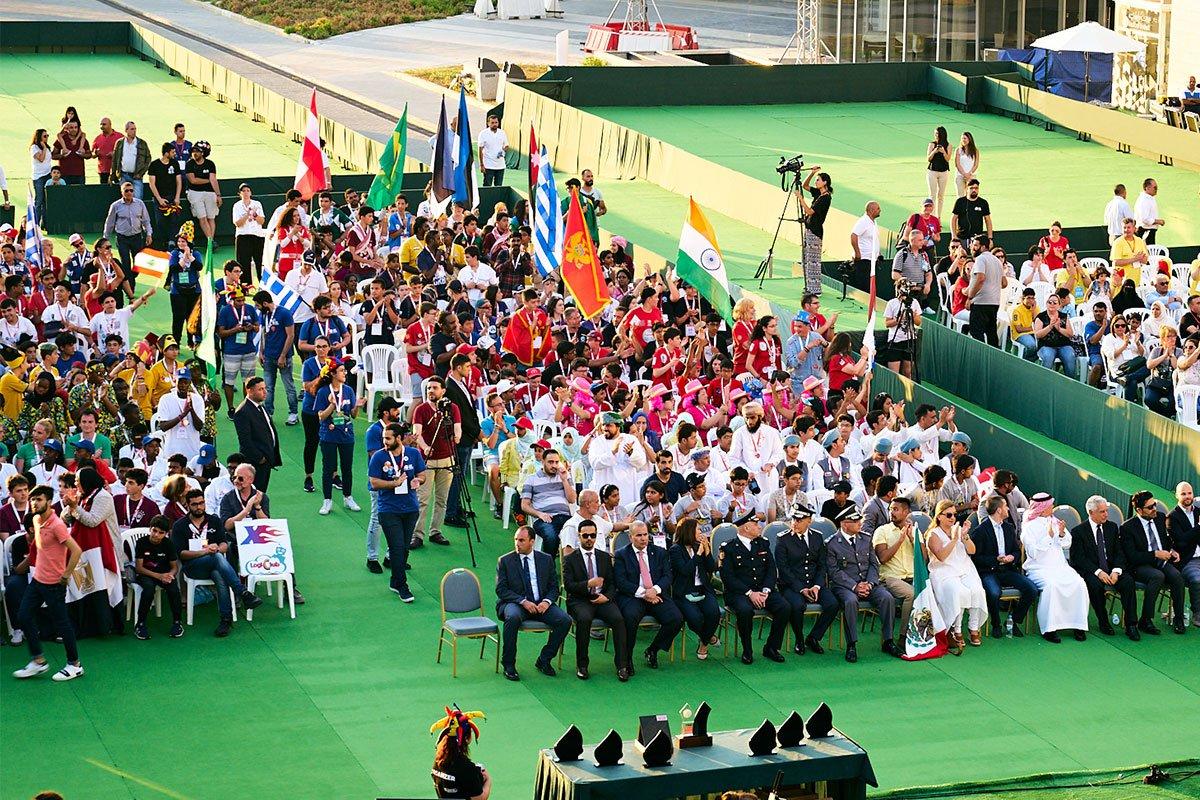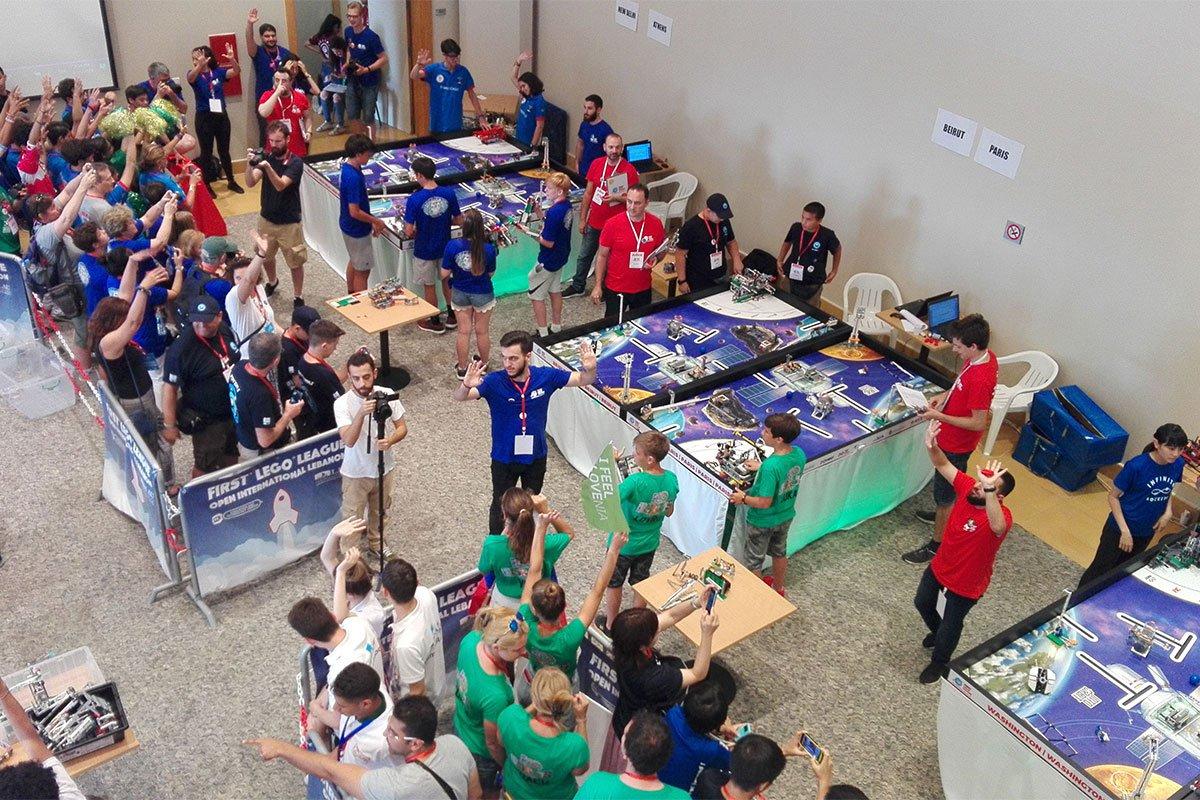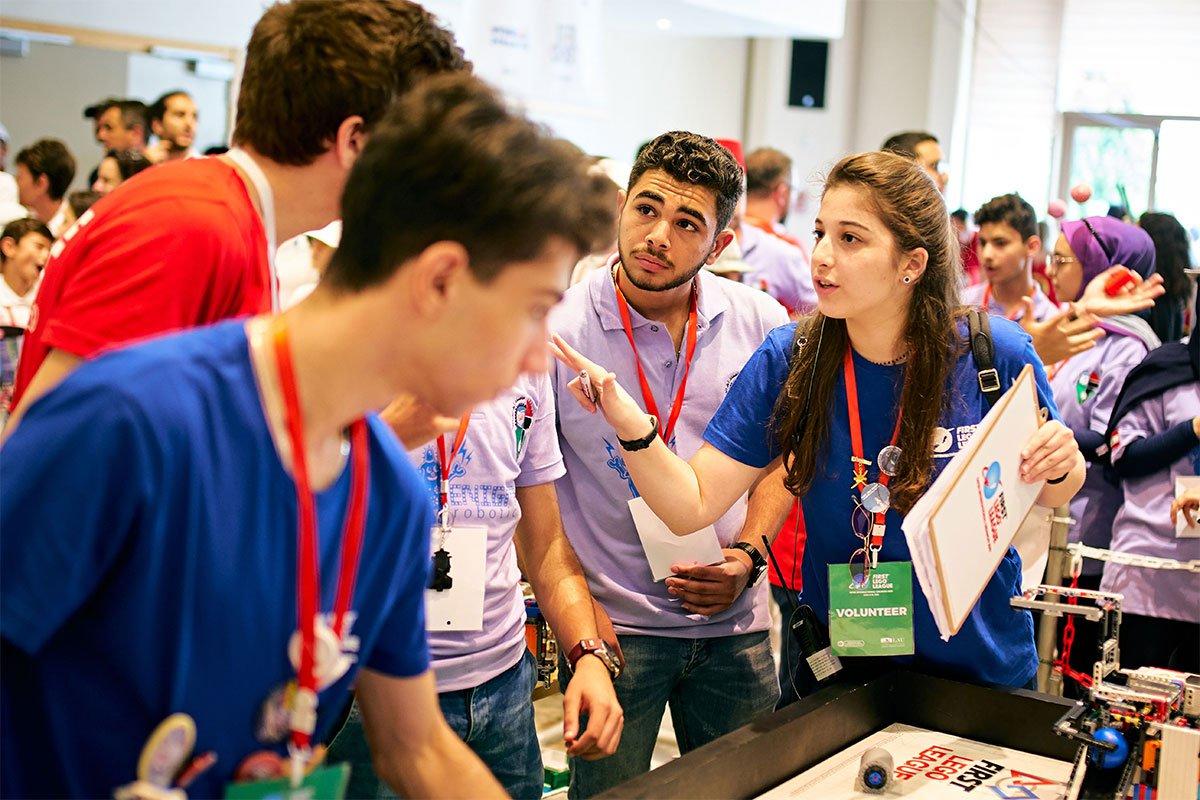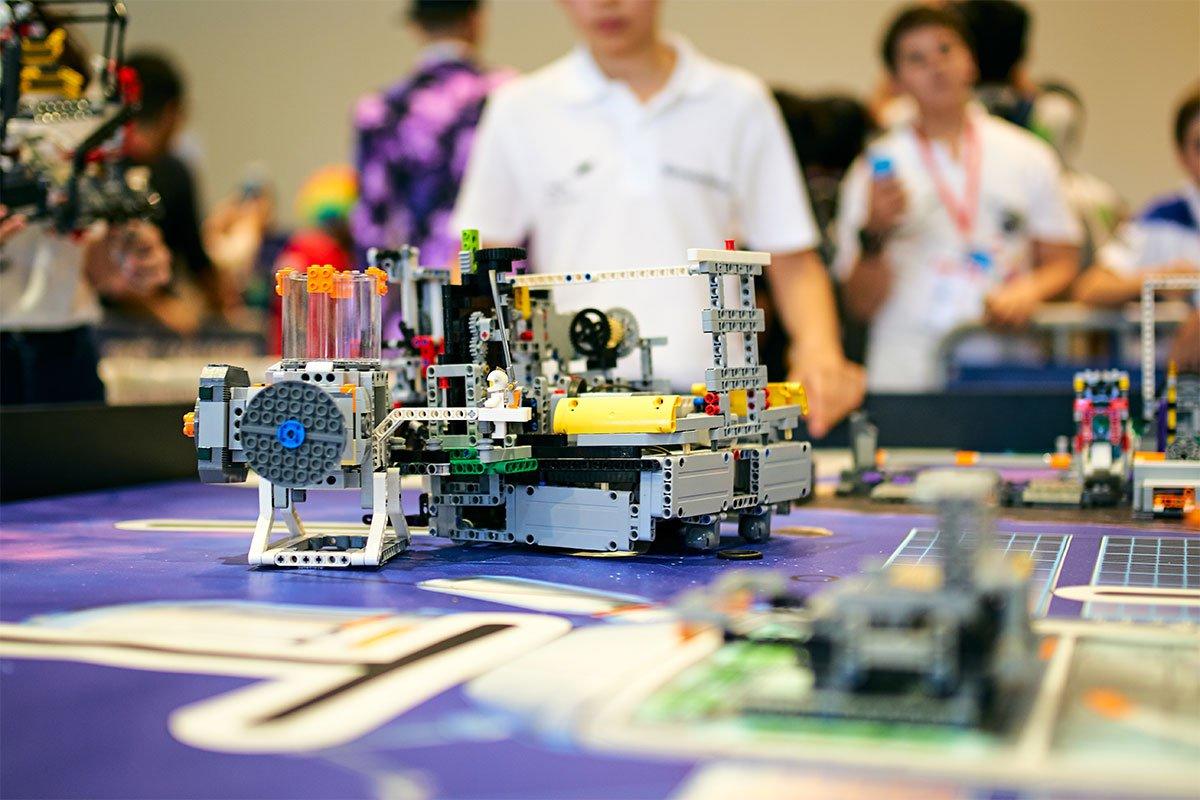 Over the weekend of June 14-16, LAU Byblos campus was abuzz with school students from 46 countries for the FIRST LEGO League 2019 (FLL) Open International Robotics Competition, where school students get to design, build, program, and test robots, and enhance their knowledge of Science, Technology, Engineering and Math (STEM).
Organized in concert with LAU and the Education and Technology Center (ETC) – the FLL operational partners – and hosted by LAU's School of Engineering (SOE), this is the first ever FLL competition to be held in Lebanon and the MENA region.
The FLL is an alliance between the LEGO Group and FIRST, a worldwide non-profit 'For Inspiration and Recognition of Science and Technology.' The league emerged back in 1998, according to their website, as an "accessible, guided and global robotics competition that is built around theme-based challenges to engage children ages nine to 16 in research, problem solving, coding and engineering."
The closing ceremony was held under the patronage of the President of the Council of Ministers Saad Hariri. In attendance were a number of local and international dignitaries, including the Saudi Ambassador to Lebanon Walid Bukhari, Ministry of Education executives, as well as diplomats from the countries represented at the event, including the US, Mexico, Nigeria and Hungary.
From NERD National, to National Artificial Intelligence Day, E-Drive to the Future, and the BMW Group Beirut Hackathon, among others, the school "has been at the forefront of multiple national, regional and global initiatives that have pushed the envelope in STEM and the dissemination of tools and knowledge that equip students for the imminent and fast-paced job technological changes," declared SOE Interim Dean and Professor Raymond Ghajar.
Hosting the FLL 2019 event in Lebanon, in particular, said ETC Founder Ghazi Mtaweh, "brings the East and West to a central location in the world to bridge the gap between nations and to celebrate STEM, something we have been looking forward to do since we started."
More than that, added SOE Assistant Professor of Computer Engineering and Interim Assistant Dean Joe Tekli, it "is an attempt toward transforming Lebanon into a hub of technology and innovation, helping strengthen the human talents that are essential for a knowledge and technology-based economy, early on." Through establishing and reinforcing national and international partnerships, he added, "we will try to help leapfrog Lebanon toward the Fourth Industrial Revolution."
FLL Judging Chairperson Imad El Hajj, who is also a professor of robotics at the American University of Beirut (AUB), commended the school's faculty and staff for their hard work in setting up, organizing, and managing the event – "a great feat for LAU, ETC and Lebanon that will have a major impact on robotics education in Lebanon and the region."
Noting that it is not always possible to quantify the direct impact of certain events or activities, FLL Judging Chairperson Vice President and LAU Associate Professor of Mechanical Engineering Wassim Habchi felt confident "that FLL 2019 and the other two national robotics competitions that LAU and ETC organized this past year, and the competitions that are in the pipeline for next year, will see their fruits ripen in the near future."
Nevertheless, FLL 2019 was certain to be "a success by all accounts," said Global Marketing Manager at LEGO Group Marijin Delhez. Commenting on the planning and logistics involved, he remarked that it "might be the first time that FLL 2019 received the grandeur, organizational skills, and finesse it deserves. We have helped organize this international event for many years, but Lebanon topped them all."
Delhez's sentiment was shared by CEO of ETC Farah Mtaweh, "the dynamo on the ground," according to Dr. Tekli, whose tireless efforts along with his superb ETC team were pivotal to the event's success. "LAU gave us all the necessary support that was required to realize this major event," said Mtaweh, "from SOE, to hospitality, and logistics, we were always surrounded by the right people, always smiling and ready to help us get the job done."
Beyond the event itself, coaches and participants got to enjoy visiting Lebanon. Hervé Girardo, the coach of one of two teams representing France, attested to "feeling right at home," as he toured the old city of Byblos. For Angelina Tseng, a student participating in the Canadian team, "it was a delight to visit Lebanon, with its warm weather and Mediterranean ambiance."
FLL was made possible with the support and sponsorship of the Lebanese Chamber of Industry, Commerce, and Agriculture, the Municipality of Byblos, and Shtrumpf.
Technical support was also provided by IEEE Lebanon Section.