High-School Athletes Flock to LAU
Sportsmanship, fair play and a spirit of competition mark the 20th annual High-School Tournament.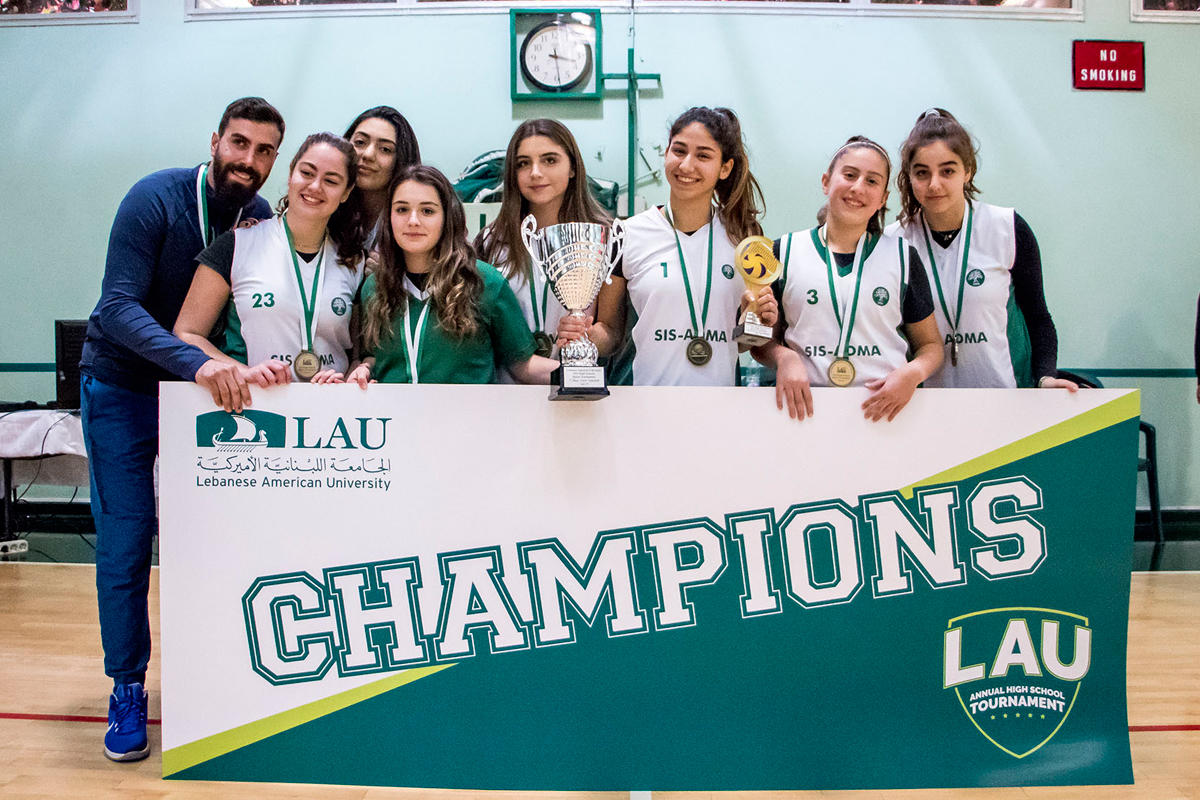 Each year, the Athletics Program at LAU stirs up the spirit of competition in more than 1,800 high-school students, who come together from all over the country to take part in its annual High School Tournament.
"Since that first edition back in 1999, the tournament has grown not only in number, but also in stature and importance," said Director of Athletics at LAU Beirut Sami Garabedian. "Schools now impatiently wait for our tournament and make it a priority on their events calendars."
The annual event offers high-school students the chance to engage in sports, showcase their skills, and be scouted for athletic scholarships.
"Students have the opportunity to cooperate, compete, lead and follow, and share responsibilities, triumphs and defeats," said Garabedian. "The friendships made in these settings will never be forgotten."
This year's tournament – from January 8 to January 20 – hosted 1,887 students from 48 schools and saw, for both genders, 94 matches in basketball, 50 in football, 38 in table tennis, 24 in volleyball, and 12 races in swimming, all of which were played with a high spirit of sportsmanship, fair play, tolerance and respect for one another.
With the support of the Student Development and Enrollment Management and the deans of students on both campuses, high-school students get the chance to discover what LAU has to offer in terms of athletic programs and scholarships. Currently, more than 125 athletic scholarships are offered on both LAU Beirut and Byblos campuses.
However, these young students are not the only winners. "The university also seeks to choose the best young players to join its sports teams that participate in local and international tournaments at all levels," explained Director of Athletics at LAU Byblos Joe Moujaes, who has been hosting the tournament on the Byblos campus for the past 20 years.
Not only was LAU the first university to offer athletic scholarships, but it was also the first to introduce physical education courses as part of its curriculum, the first to hire a physical therapist to cater for the wellbeing of injured athletes, and the first to organize an international tournament back in 2001.
The tournament is also a testament to LAU's commitment to promote sports and health, which is at the core of its mission toward youth. "We believe that athletics and physical activity are and should always be part and parcel of a student's overall college experience," said Garabedian.
Needless to say, participating in such an event is a landmark in the students' high-school years. "This tournament had a great impact on me as a person and as a player, since it allowed me to meet new players and gain experience," said Hariri High School III student Fadi Mougharbel, who won the Top Scorer Award in boys' basketball.
"It provides a helping hand toward a better future," he added.
Sana Hoteit, Saint Mary's Orthodox College student and winner of the Most Valuable Player Award in girls' basketball, also described her experience as special. "This year, the tournament was much more fun and competitive, and the ambiance was great," she said.
Hoteit thanked LAU for giving high-school students "the chance to prove themselves," adding, "I would definitely choose to study at LAU for the chances they offer and their interest in athletics."