LAU Alumna Recognized for Scientific Research
Tamara Salloum was awarded the prestigious L'Oreal-UNESCO fellowship for women in science.
By Hanan Nasser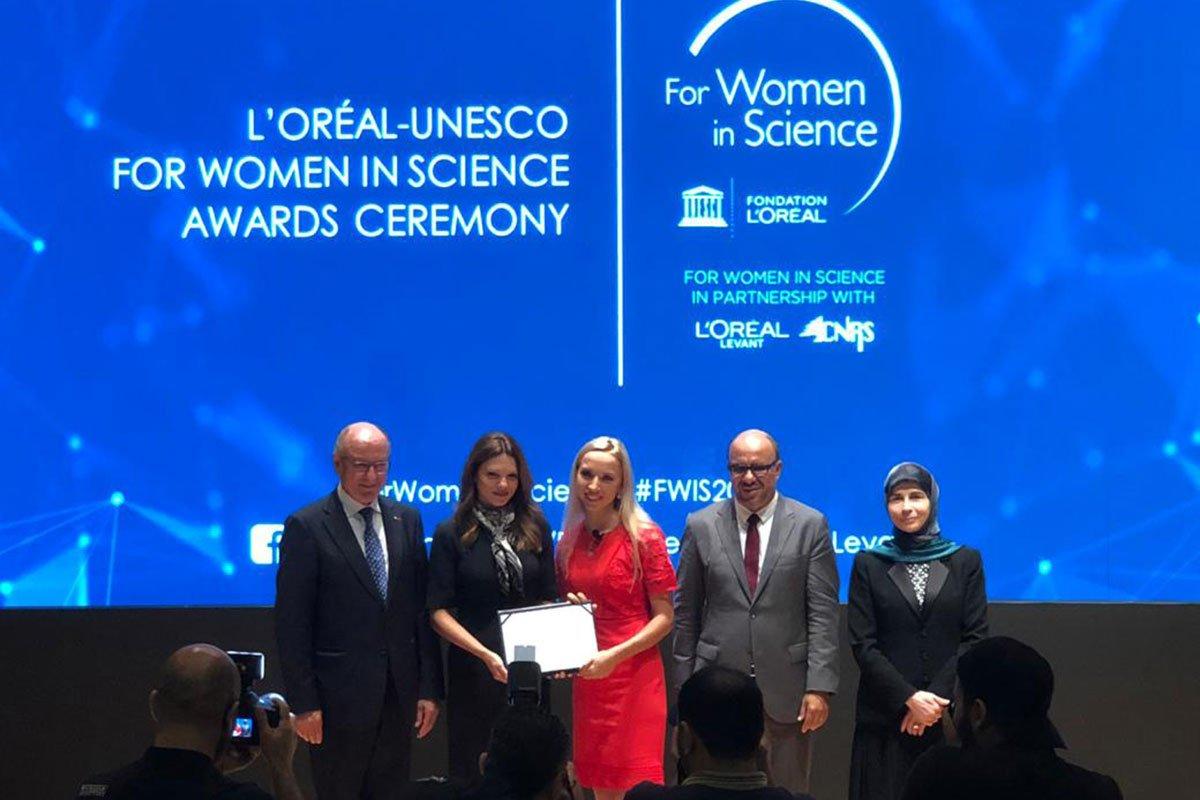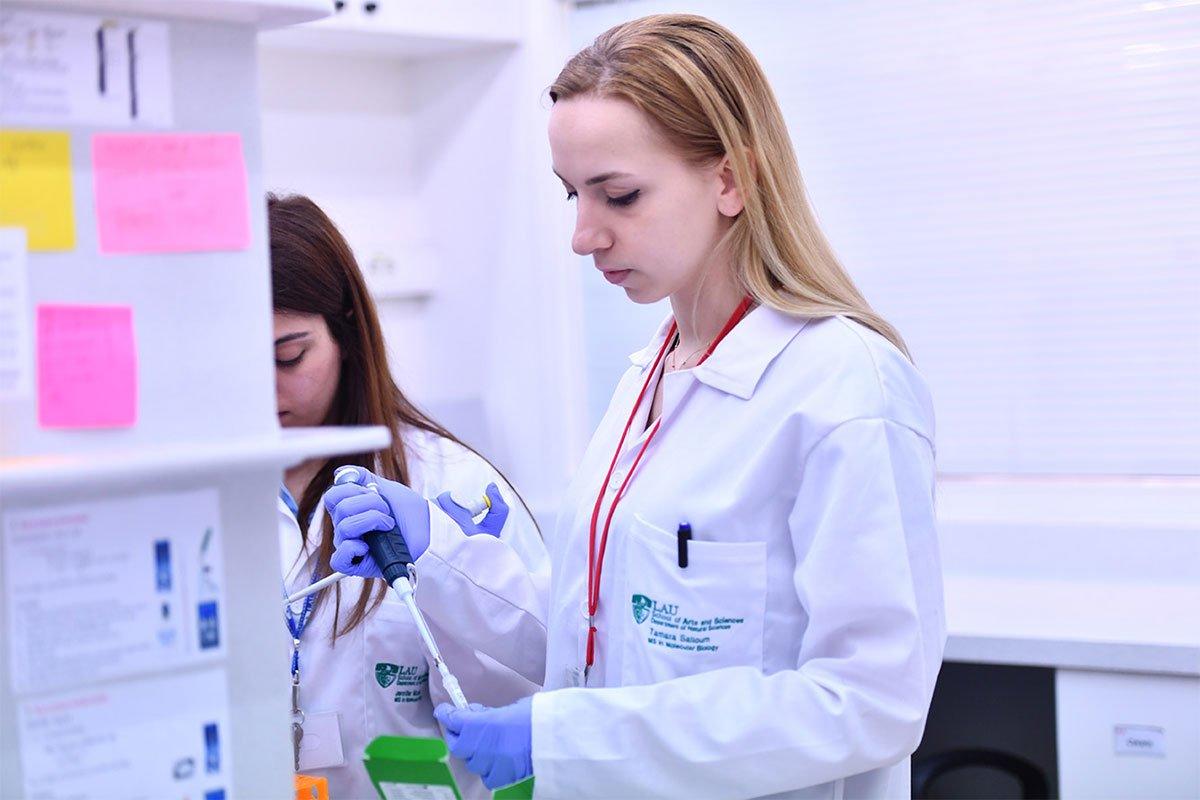 LAU Alumna Tamara Salloum (BS '13, MS '15) is among six Arab women scientists selected by the L'Oreal-UNESCO For Women in Science Levant Fellowship Program in recognition of their research work and role in the development of the region.
The awards were given in partnership with the Lebanese National Council for Scientific Research (CNRS). Every year, the program recognizes three PhD students and three post-doctoral researchers, from five Arab countries, for the quality of their scientific research works. The awards ceremony took place at the American University of Beirut (AUB) on September 19.
In 2018, Dr. Maya Atieh, a lecturer at LAU's School of Engineering, received the same honor for her research in water resources engineering. In 2013, Dr. Sanaa Sharafeddine, associate professor of computer science, was granted the L'Oreal-UNESCO Pan Arab Regional Fellowship Award in recognition of her contribution to the advancement of computer science.
"I am sincerely grateful to be given this one-in-a-lifetime opportunity and for the fellowship's efforts to empower, acknowledge and inspire women like me, who show great passion, curiosity and dedication to science," Salloum said in an interview.
Salloum is currently a PhD candidate with a full scholarship at the Institute for Cell & Molecular Biosciences at Newcastle University, and pursuing her research at LAU under the supervision of Natural Sciences Chairperson Sima Tokajian. Salloum also holds a bachelor's in biology and a master's in molecular biology from LAU.
"LAU has high-scale equipped laboratories and a research friendly environment providing everything needed for my PhD research," she said of her choice to pursue her PhD research at her alma mater.
"The Microbial Genomics Lab is also equipped with the most novel tools in microbiology for whole-genome data generation and analysis," she added.
Among the L'Oreal-UNESCO's selection criteria for candidates is their outstanding academic record, such as the number and impact of their scientific publications, innovative approach and expected outcomes of their research project – in Salloum's case her PhD project.
The project focuses on deciphering Leishmania pathogenomics and genome evolution. Leishmania species are vector-borne parasites that cause leishmaniasis, a set of several major neglected tropical diseases. Since 2012, cutaneous leishmaniasis outbreaks caused by L. tropica became a public health concern in Lebanon.
"Despite its medical importance, very little is known about the pathobiology of this parasite," Salloum said. "Genome-wide genotyping of L. tropica allows to investigate genome attributes that might relate to drug resistance and pathogenesis," she added, explaining the purpose of her research.
Salloum's study combines genome, transcriptomics and in vivo immunological data contributing to the understanding of L. tropica pathogenesis and suggesting novel therapeutic targets.
In addition, Salloum boasts a rich experience having co-authored 17 research publications, and published in high impact journals including Scientific Reports, Frontiers, PLOS ONE, BMC Infectious Diseases and others. She has also participated in national and international workshops.
As part of its student-centeredness and experiential learning, LAU provides research opportunities for students at the undergrad level, where, said Salloum "her experience started with volunteering in the lab and grew during my seniors studies project."
Salloum garnered extensive hands-on experience in the lab and in bioinformatics analysis while studying for a master's in molecular biology at LAU.
"Our research in the Microbial Genomics Lab involves an interdisciplinary approach using microbial genomics, cellular microbiology, and bioinformatics to understand microbial pathogenesis of antibiotic-resistant bacteria, which are acronymically labeled as 'the ESKAPE pathogens,'" she added.
Salloum said the fellowship will allow her to spend time in a lab in the UK, learn novel techniques in protein analysis and establish new connections that otherwise could not have been available.
"This is also an opportunity to show other scientists the exciting work we do in our lab and inspire others," she said of her work at LAU.