Molecular Biology Grads Vow to Uphold Ethics at Pledge Ceremony
Special guest, MP Paula Yacoubian, urges graduates to work toward the good of Lebanon.
By Hanan Nasser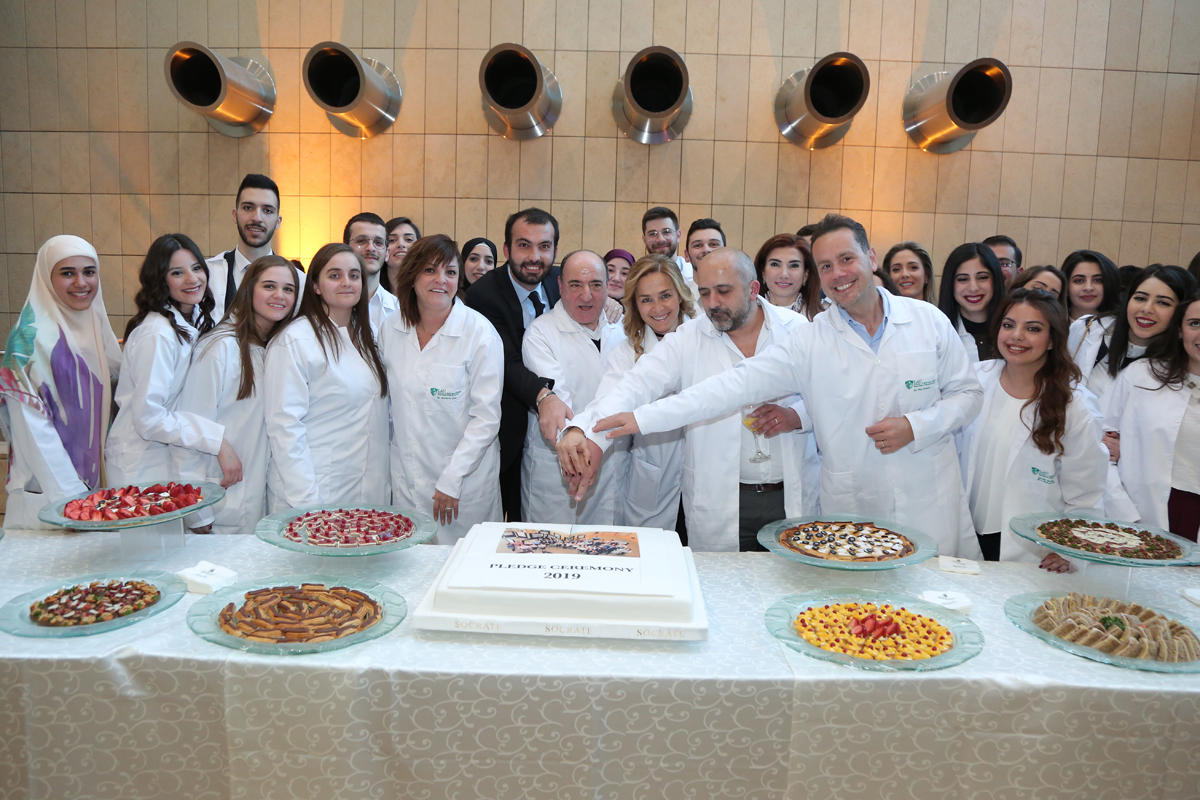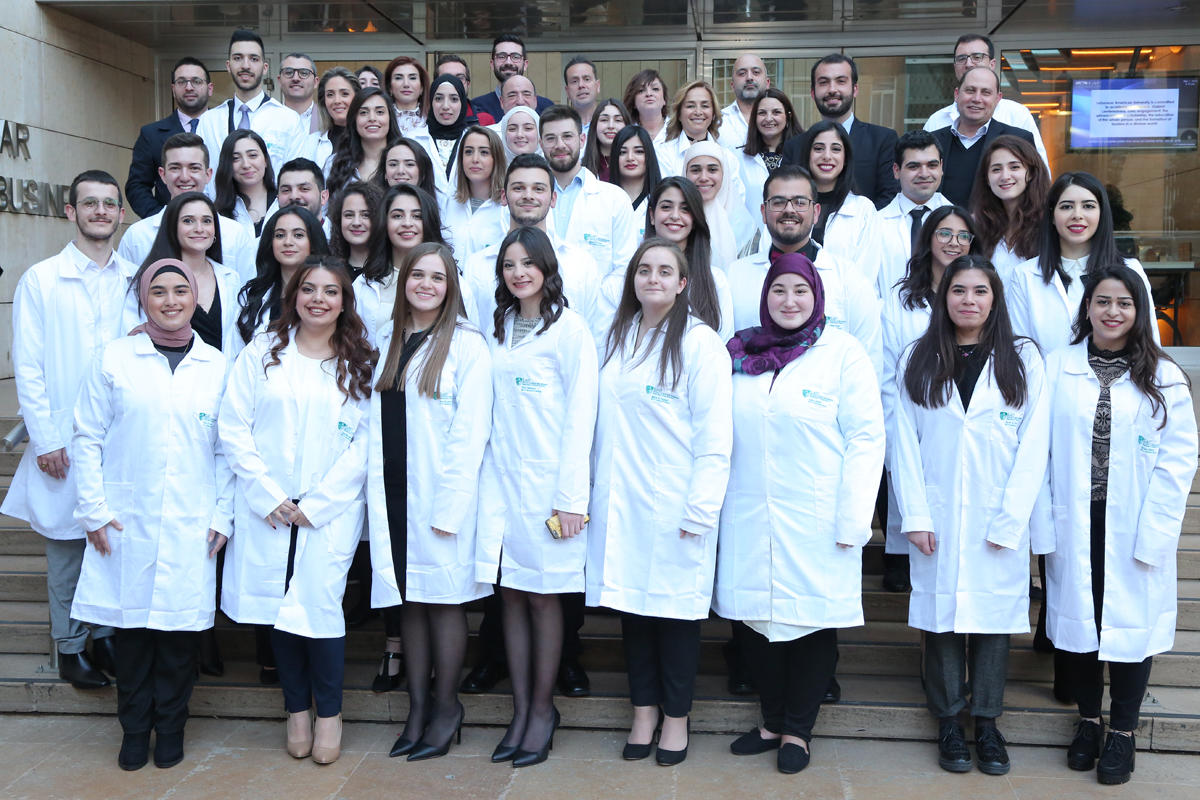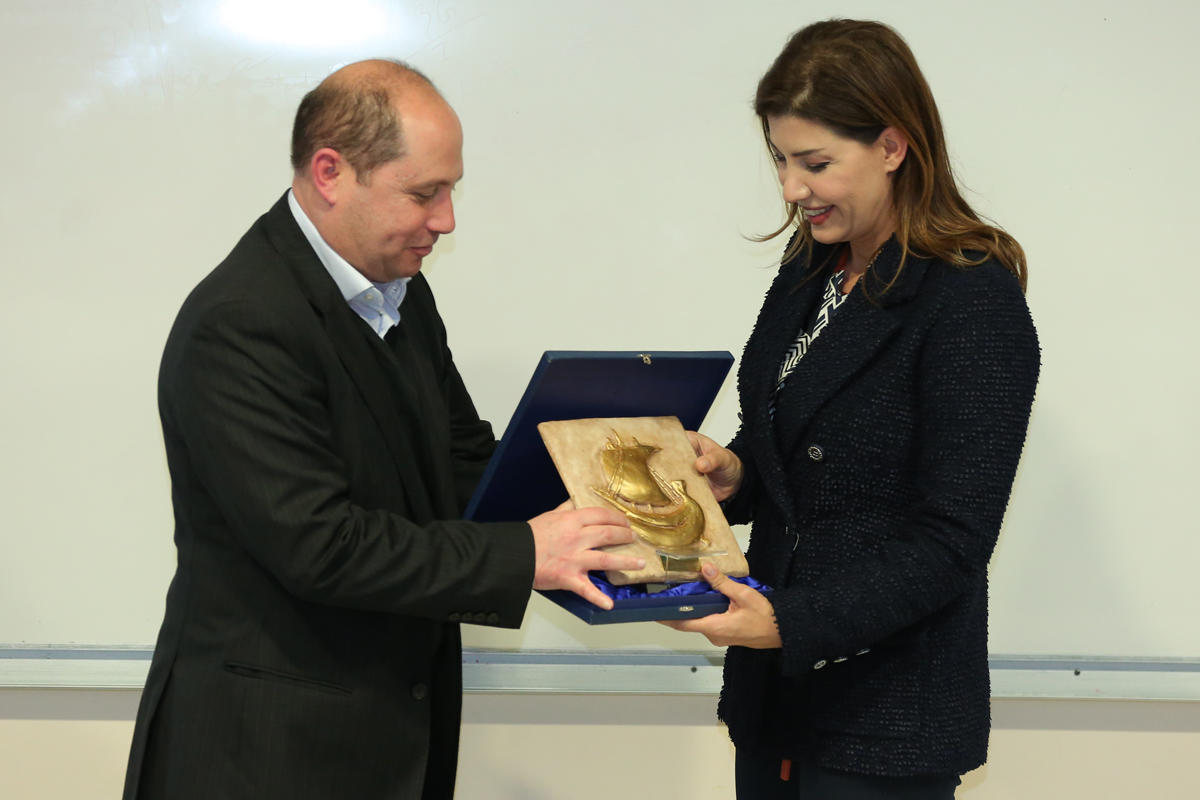 "I vow to practice my profession with conscience and dignity," repeated the molecular biology graduates at the program's first pledge ceremony, which took place in the presence of guest of honor Lebanese Member of Parliament Paula Yacoubian on March 1.
The MS in Molecular Biology – which has accepted 556 students since its launch in 1999 – allows young scholars to pursue a range of research fields, including cancer biology, microbiology and neuroscience.
"If you Google our graduates, you will find that many of them obtained international visibility through awards, faculty positions and post-doctoral fellowships in top-notch universities," said Associate Professor of Biology and Chair of the Department of Natural Sciences Sima Tokajian.
In 2018, six graduating students were accepted into PhD programs, including four in neuroscience, with full scholarships at top universities in the US and Canada, such as McGill, Bowling Green, Pennsylvania State, University of Ottawa, University of Texas Southwestern, Boston College, and the State University of New York.
Dr. Tokajian said the program molds students into critical thinkers and helps them thrive in their field by adopting an active-learning approach within an all-inclusive environment. "Ninety percent of our MS students co-author at least one high impact publication," she noted.
For his part, Interim Dean of the School of Arts and Sciences Constantine Daher – who is also a professor of biology – told the graduates that education is their strongest weapon.
"Continue to exert your utmost efforts to accomplish your highest aspirations, and consider that knowledge has no limits," he told the graduates. Dr. Daher added that with ever-evolving knowledge, students must remain up to date with any emerging innovations in their field.
Following an introduction by Associate Chair of the Department of Natural Sciences Hussein Hassan, MP Yacoubian spoke on the need for the young generation to stay informed and to work tirelessly for a better future for their country.
"As citizens of this country, each one of you is a formidable force," she said. "I invite you to [make] the choice of being good citizens and working hard. I am telling you to review everything that my generation and your parents' generation has done, and think about how you can do better," she added.
MP Yacoubian urged the young graduates to use technology to become informed in the face of disinformation and be more engaged in social media discussions on issues that have an impact on their future. "Giving up is not an option," she said.
At the end of the ceremony, Dr. Daher presented MP Yacoubian with a trophy of appreciation.
The students, dressed in black and white, were then asked to come forward to be cloaked by their professors, who included Associate Professor of Biology Tarek Na'was, Associate Professor of Biology Roy Khalaf, Associate Professor of Biology Sandra Rizk-Jamati, Associate Professor of Biochemistry Ralph Abi-Habib, Associate Professor of Biology Mirvat El Sibai, Assistant Professor of Biochemistry Sama Sleiman, and Assistant Professor of Biology Dan Georges.
Following the cloaking, the students repeated their scientific oath after Dr. El Sibai, the graduate program coordinator, as their families cheered and gathered to take photos.