Nutrition Students Put on Inspector's Hat
MOU with Ministry of Industry will give students hands-on experience in food safety inspection.
By Hanan Nasser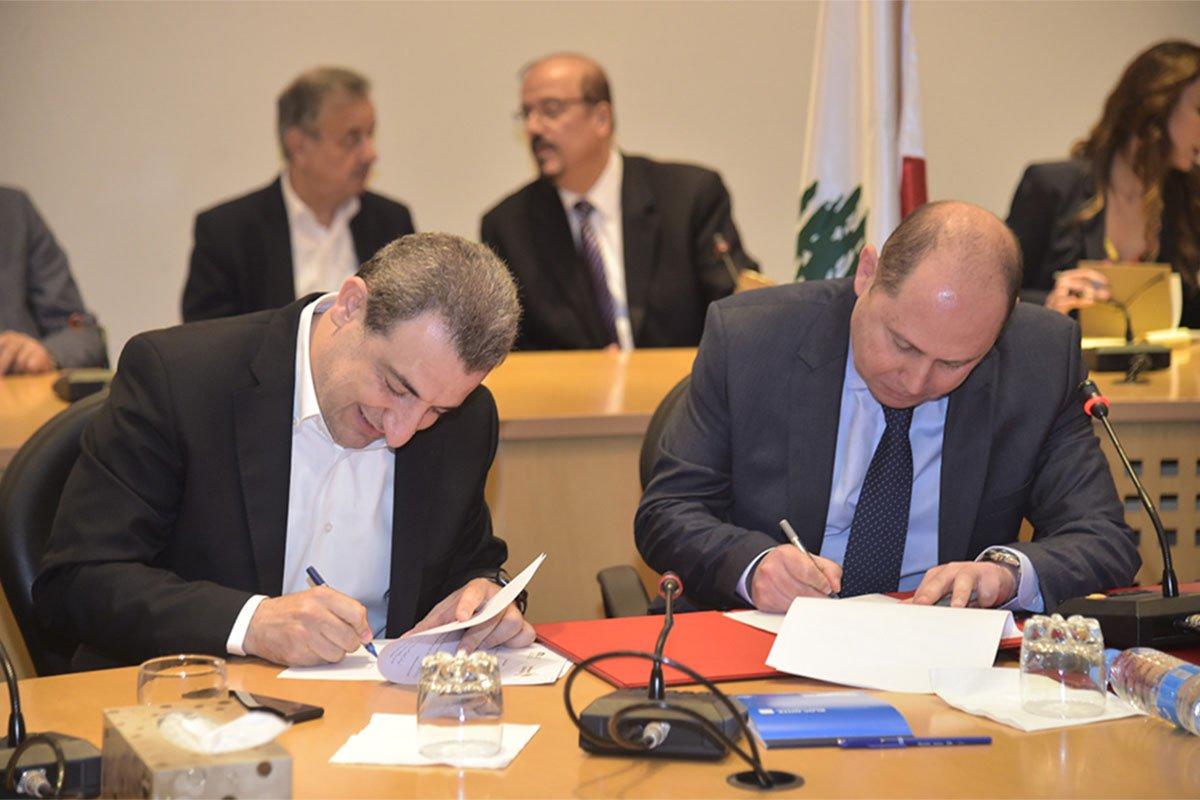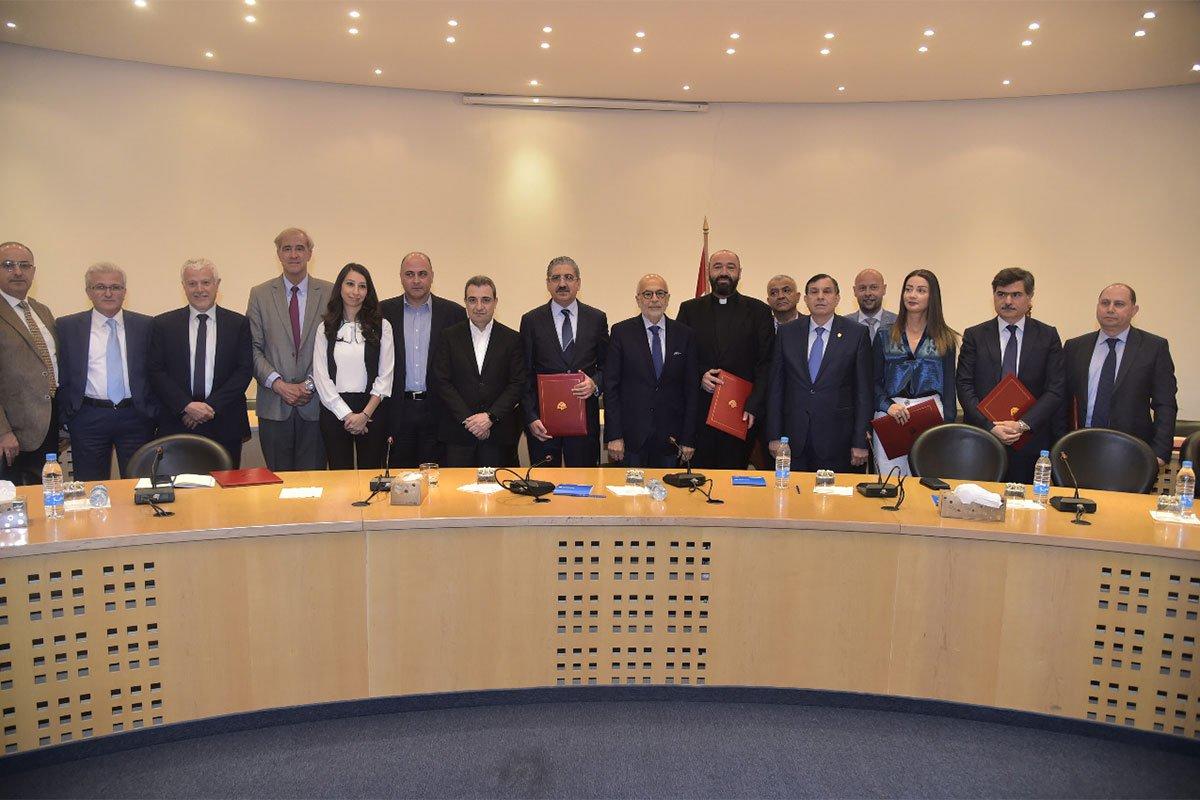 Nutrition students will have the chance to conduct food safety inspections in factories across Lebanon thanks to an agreement signed on May 20 between the Ministry of Industry and eight universities, including LAU.
The Memorandum of Understanding (MOU) was signed by Minister of Industry Wael Abou Faour and Interim Dean of the School of Arts and Sciences Costantine Daher – representing LAU President Joseph G. Jabbra – at the Federation of Chambers of Commerce, Industry and Agriculture in Lebanon. Also present at the ceremony was Minister of Education Akram Chehayeb.
"Food safety and quality has become one of the essential subjects in universities," said Abou Faour. "The MOU we are signing today will provide training for university students, who will take part in survey missions." In return, the MOU will allow the ministry to carry out its campaign to ensure food safety and quality, he added.
Under the MOU, the ministry commits to welcoming undergraduate and graduate students interested in "food safety-related practical experience, vocational training, or in the framework of preparing for their theses."
Students will assist ministry inspectors "in periodical inspections of food industries in order to ensure they adhere to the basic standards of food safety requirements." The MOU also stipulates that students "write periodical reports following each field trip detailing their findings. The ministry team will use the report to draft a work plan that will help factories optimize their production quality."
Interns will also assist in sample collection and will be in charge of their delivery labs for testing. At the end of their internship, they will receive certificates of participation signed by the minister and inspectors.
Daher was accompanied by Department of Natural Sciences Chair Sima Tokajian, Associate Chair Hussein Hassan and Coordinator of the Nutrition Program, Nadine Zeeni.
"Our collaboration with the Ministry of Industry started a few years ago when our department and LAU's Continuing Education developed the first-of-its-kind advanced food safety certificate," said Dr. Hassan, who is also associate professor of food science and technology, adding that a number of ministry inspectors have already received certificates as part of this collaboration.
Testament to the department's impactful research in the field, the ministry has been using "our studies' findings to develop policies and enforce measures to improve the wellbeing of Lebanese citizens," he said.
The MOU is also an example of LAU's active learning philosophy in accordance with its Third Strategic Plan.
"It goes hand in hand with our continuous efforts in the Natural Sciences department to increase our students' exposure to learning activities that enhance their hands-on experience, so that they are better prepared to embark on their future career journey," Dr. Hassan said.
Among such efforts are the department's Food Science and Management Minor, and "a food production and safety rotation within the hospital internship that nutrition and dietetics interns undergo, in order to become licensed practitioners."
In addition to LAU, the other signatories were the American University of Beirut, Saint Joseph University, Holy Spirit University of Kaslik, Beirut Arab University, the Lebanese University, University of Balamand and Notre Dame University.