Raising the Bar on Employability
SAP Young Professional Program continues to partner with LAU to raise employability of recent graduates.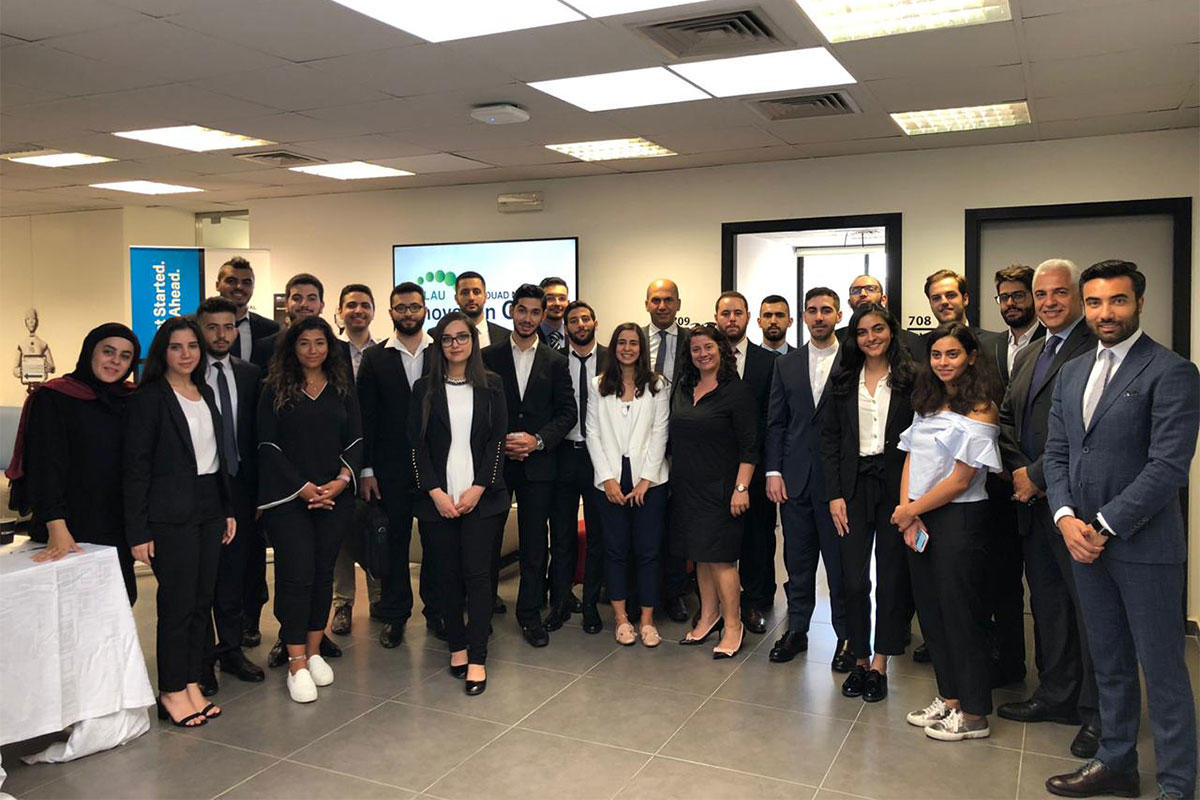 For the third time in two years, the SAP Young Professional Program kicked off at LAU Beirut campus in mid-September. The program will run for three months on Beirut campus, targeting unemployed or underemployed, yet excelling recent university graduates who will be trained and certified in SAP's latest innovations in order to boost their professional prospects.
A market leader in enterprise application software, SAP helps companies of all sizes and in all industries run at their best and is committed to helping close the digital skills gap, through a number of global and regional skill-building programs. The company's flagship initiative in MENA is the SAP Young Professional Program.
"Youth unemployment in the Arab World – at 29 percent – is among the highest in the world, and roughly double the global average," said SAP Program Manager Alp Geckalan. He explained that at the core of SAP's skill initiatives such as the Young Professional Program is a close collaboration with public, private and academic institutions. "The aim is to create a quadruple-win situation: local youth find a job, our SAP customers and partners find brilliant talent, SAP enhances its ecosystem, and countries benefit," he noted.
Twenty-two young graduates from different Lebanese universities will be part of this cohort of the Young Professional Program and will graduate as SAP Associate Consultants in November, ready to support SAP Customers and Partner organizations. All of them have passed a rigorous selection process which entails, in addition to a high academic standing, cognitive tests and interviews, to ensure that selected students can cope with the expectations of an SAP Associate Consultant and are immediately employable.
"We have more than 2,550 graduates of this program globally, and the placement rate is over 99 percent," declared Geckalan, adding that 12 of the students who signed up for this training are already in the advanced stages of job interviews.
LAU alumnus and SAP's Director of Channel and Ecosystems for Levant, Tarek Dalloul (BS '02, MBA '04) pointed to a silver lining in Lebanon's challenging economy. Addressing the graduates, he invited them "to transform challenges into opportunities, because if we didn't have this situation at hand, we wouldn't have been able to make this program possible."
SAP was also thankful for the support they received from LAU for hosting the program on its premises. Referring to the "best-in-class training venue and facilities," Geckalan said that they were delighted to be partnering with the university.
LAU's Dean of Students on Beirut campus Raed Mohsen in turn thanked SAP and was "happy to see familiar faces [among the trainees] who deserve to be here." In fact, as Lead Career Advisor Dania Saad put it, "LAU students have been increasingly anticipating the program every year and have been encouraged to apply."