Reinventing Performance Management: How to Do it Right
LAU's Institute for Human Resources at the Adnan Kassar School of Business hosts a forum on effective strategies for engaging talent.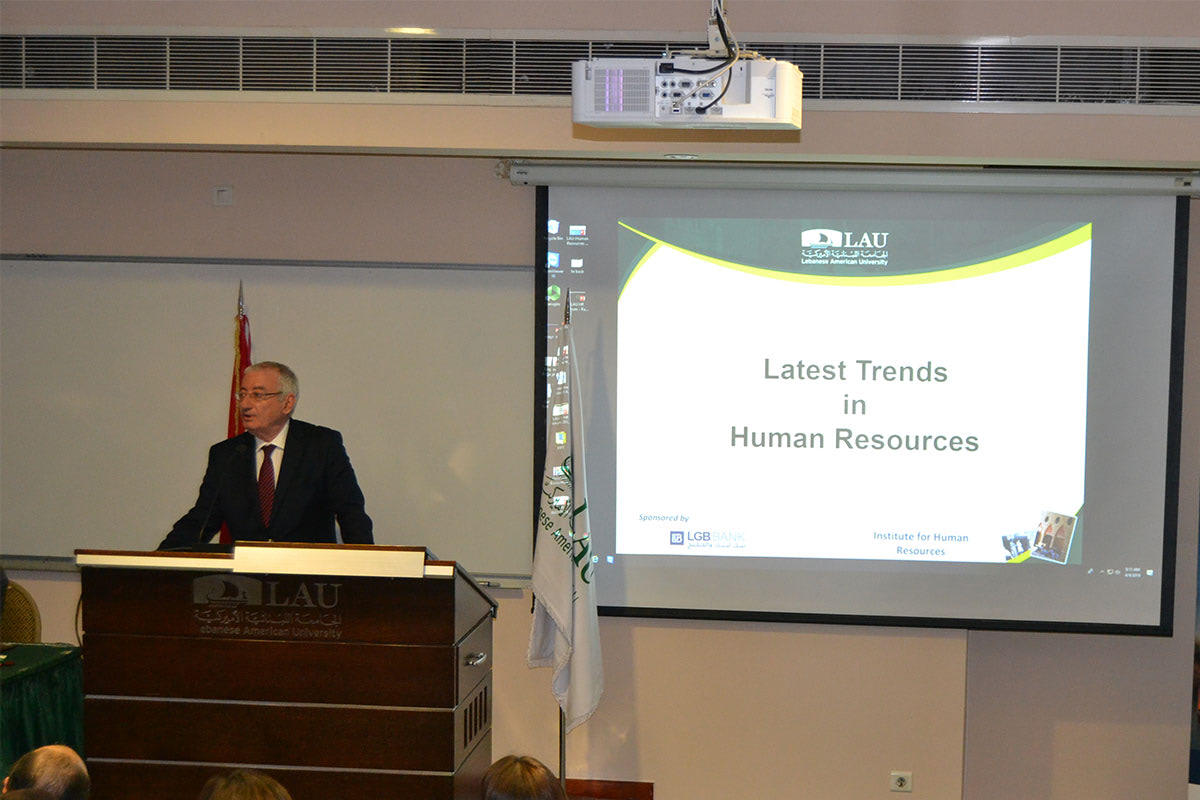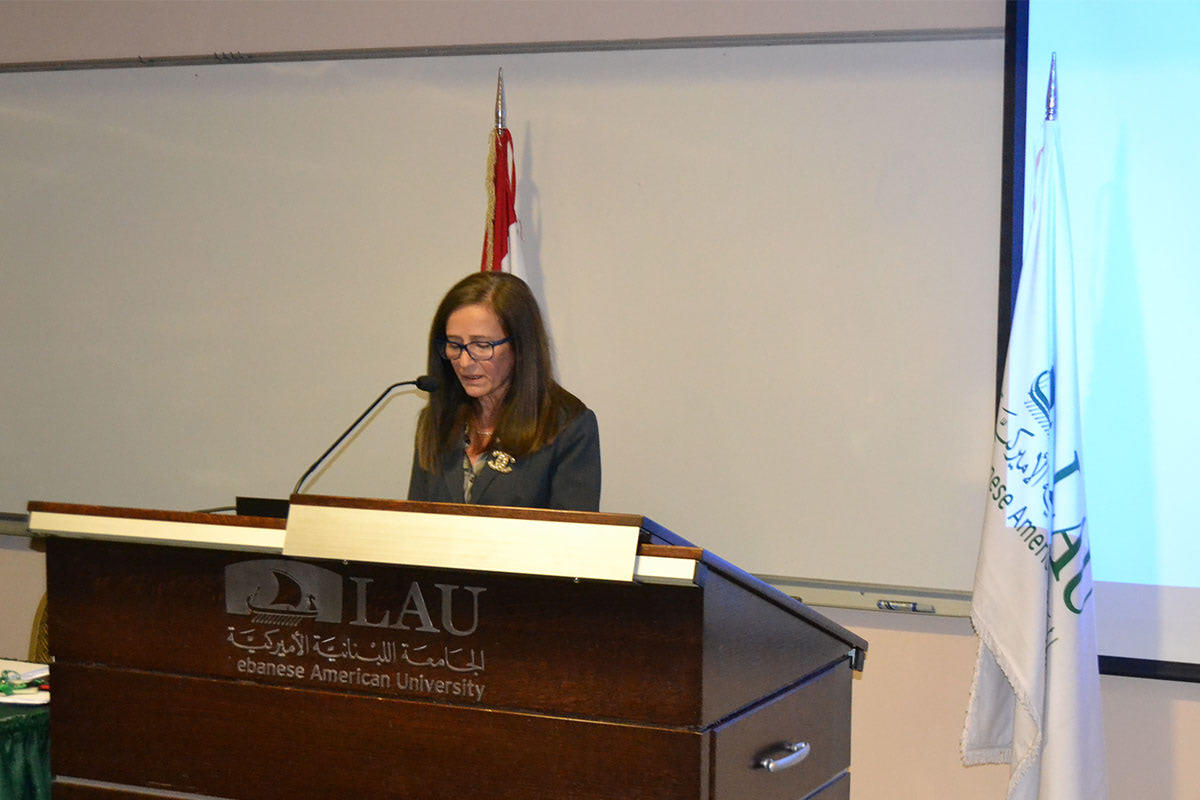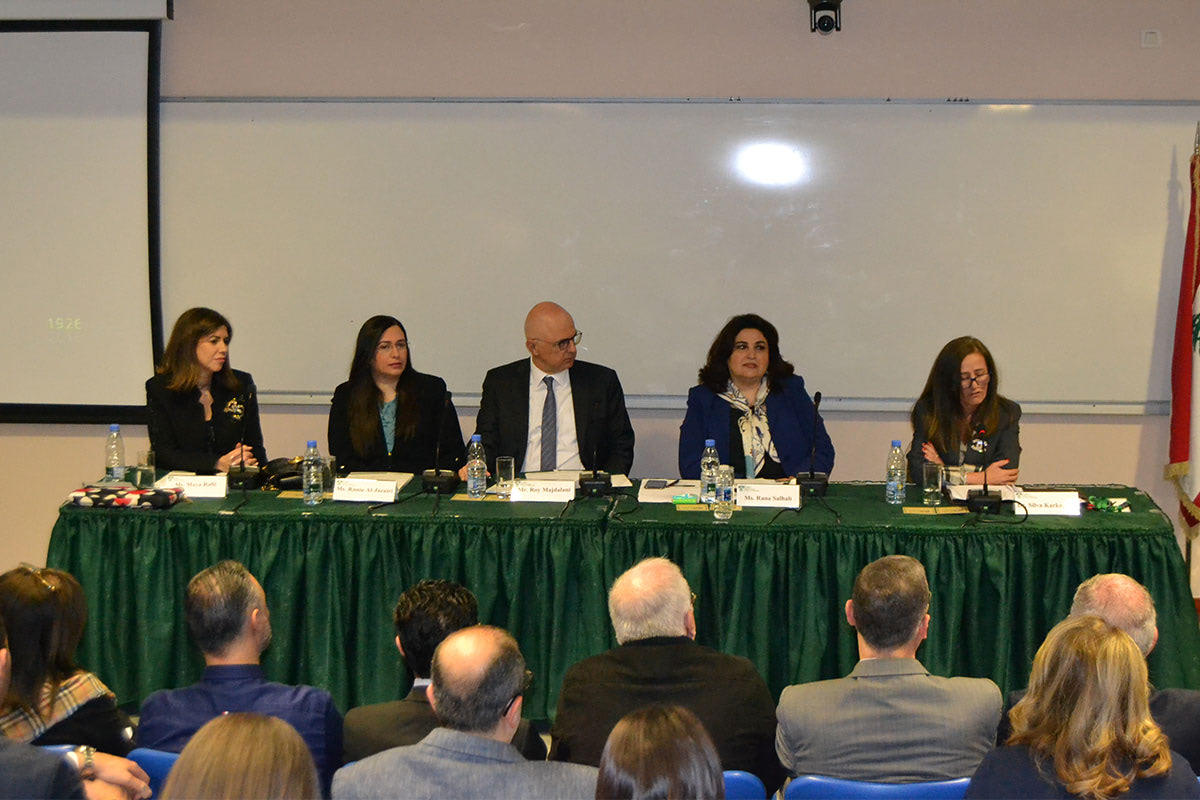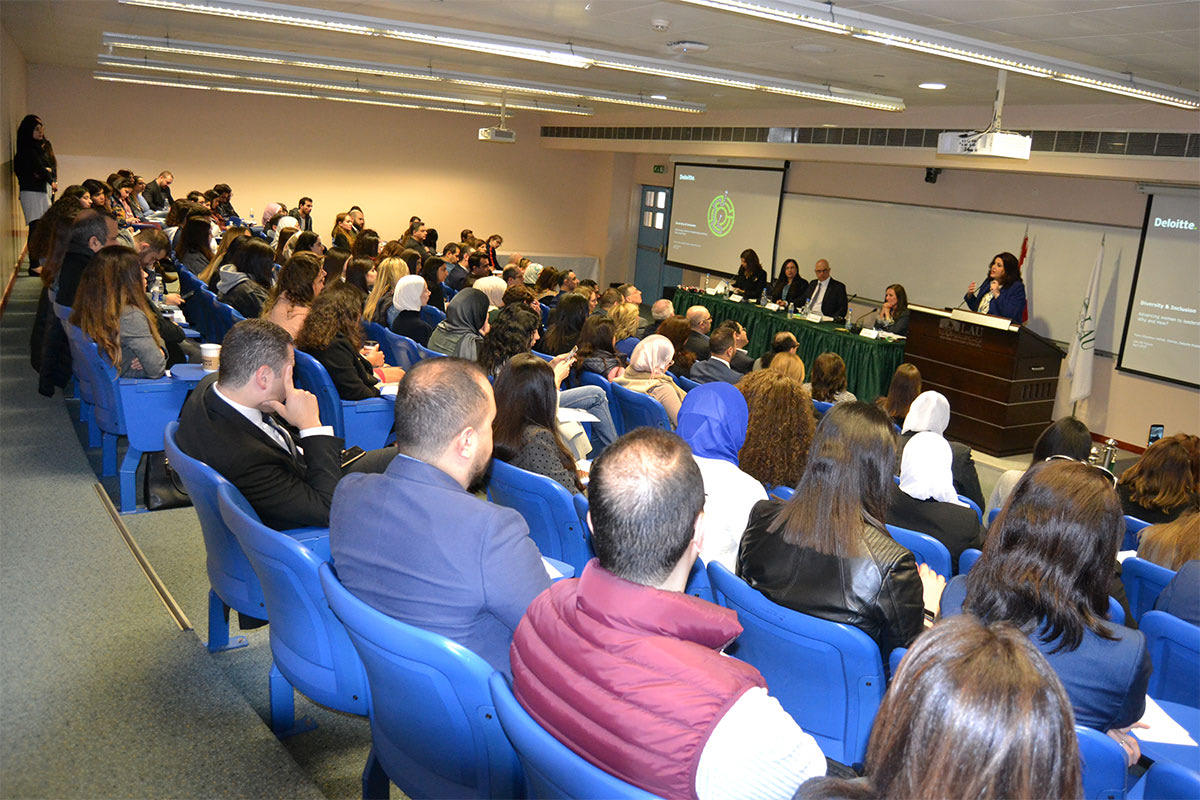 Performance management has been undergoing a significant change in prominent organizations, with leaders becoming more aware of the challenge to engage talent more effectively.
This is particularly the case for several international institutions that were able to redesign their performance management systems and adapt them to more focused and individualized performance management.
Such strategies adopted to best evaluate team performance – and more –were addressed at a forum hosted by LAU's Institute for Human Resources on the Latest Trends in HR: Reinventing Performance Management on April 4.
Moderated by Dr. Silva Karkoulian, associate professor and director of the institute, the forum featured Deloitte's Rana Ghandour Salhab and Maya Rafii – Partner, Regional Talent and Communications, and Regional HR Director at Deloitte, respectively – as well as Roy Majdalani, VP for human resources and university services at LAU and Rania Al-Jazairi, first social affairs officer at ESCWA.
Kicking off the event, Dr. Karkoulian recalled the concept of performance management that was introduced some 60 years ago to determine an employee's wage.
"With time, performance management has been transformed greatly and companies have adopted different methods and techniques," she explained. "Continuous performance management will be the current focus as more companies embrace a more agile and data-driven approach to helping their people succeed."
LAU's Interim Dean of the Adnan Kassar School of Business (AKSOB) Wassim Shahin stressed the importance of turning this new HR concept into reality, illustrating how AKSOB had done so both on the academic and executive training sides.
"This year, we launched a master's degree in Human Resources Management, and so far, it has proven its success. We are one of the few institutions to offer such a noble program along with our five other graduate programs," he said. "Not only are we doing so, but we have also decided to reactivate the HR institute."
Dr. Shahin also placed a great emphasis on the third pillar of LAU's Strategic Plan (SPIII) – a university without borders – which includes executive education, not only nationally, but globally as well. "Internally, the institutes are playing a great role in developing this type of education," he said, "but what we are also trying to accomplish is the development of programs outside Lebanon in order to achieve the sans-frontière notion."
Over the course of the event, the panelists reminded the audience that through inclusion, trust and coaching, all three institutions were reinventing the perception of performance management.
To put its teams at ease and win their trust, Deloitte applies the multifaceted ALL IN strategy, said Ghandour Salhab, which "consists of agile work policies, putting goals for our leaders and focusing on mentoring programs such as Mentor ME."
The strategy entailed conducting a survey which showed that 60 percent of the leaders thought the company's performance management system was broken. Delving further, the firm found that two million hours were being spent on performance, Raffii said, which led to the ultimate change of "shifting those two million hours from talking about people to talking to people."
Back at LAU, said Majdalani, a new unit – Staff Relations and Development – was founded within the HR department, empowering "employees by giving them constructive feedback and helping them manage their performance." In this manner, employees define their own goals while managers engage with the team by spreading the institution's vision and mission or communicating on an individual basis.
The ESCWA, on the other hand, placed an action plan that allocated huge resources to work on upgrading their employees' skills, as "the staff sometimes feel like they're being replaced by new upcomers on short-term contractual basis," said Al Jazairi.
Just as important as transparency on where employees fit in the organization's vision, is the question of accountability, she added. "No one wants to work in a place where you have frequent violations of rules, because this leads to injustice."