Songs, Dances and Authentic Flavors Burst on Campus
LAU celebrates International Heritage Day with fanfare.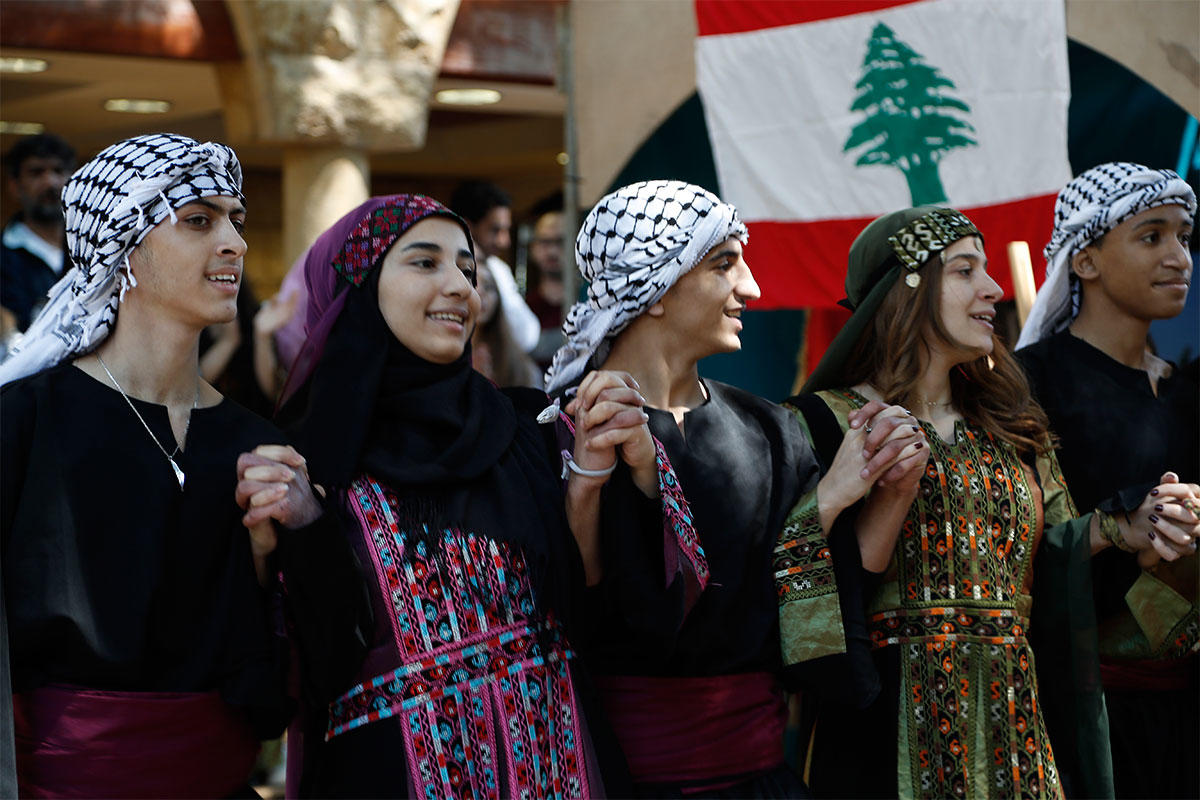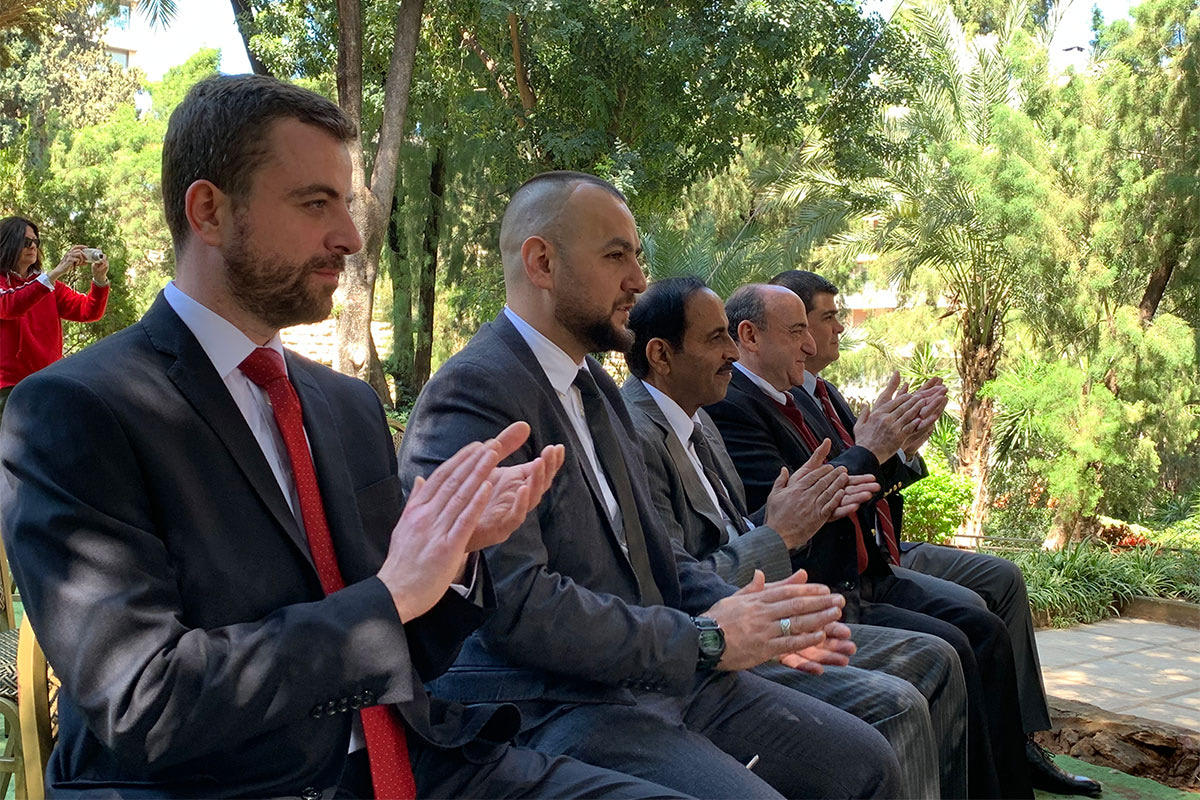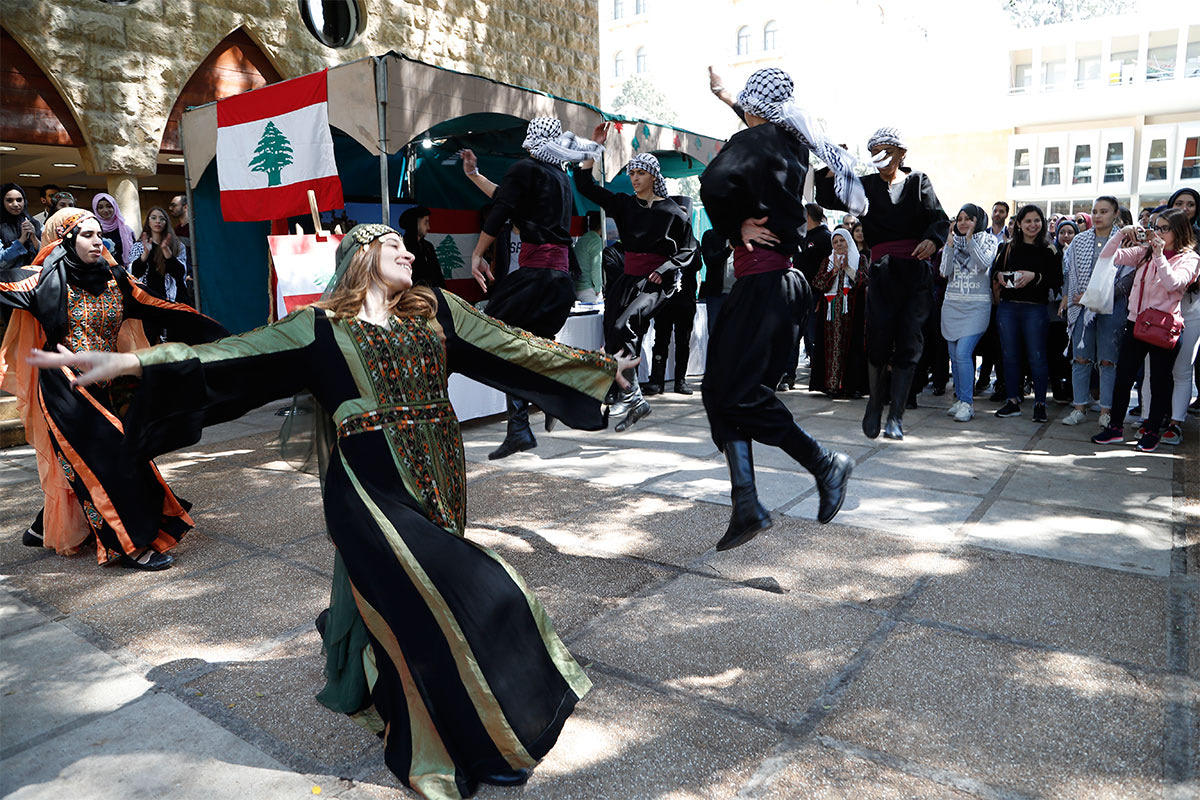 For more than a decade, LAU students have celebrated their diversity and customs at International Heritage Day, a highly-anticipated annual event on Beirut campus. This year's edition brought together the Syrian, Armenian, Palestinian, Saudi, Bahraini, Japanese, and Citizenship and UNESCO clubs.
Taking months in preparation, students were happy with the outcome. From dabkeh to henna and wok, the event mirrored colorful diversity and cast a festive mood on campus. In his opening speech, Associate Professor of Biology Tarek Na'was, who is also the embassy relations manager, shared a thought: "What a boring world it would have been if we'd all been alike."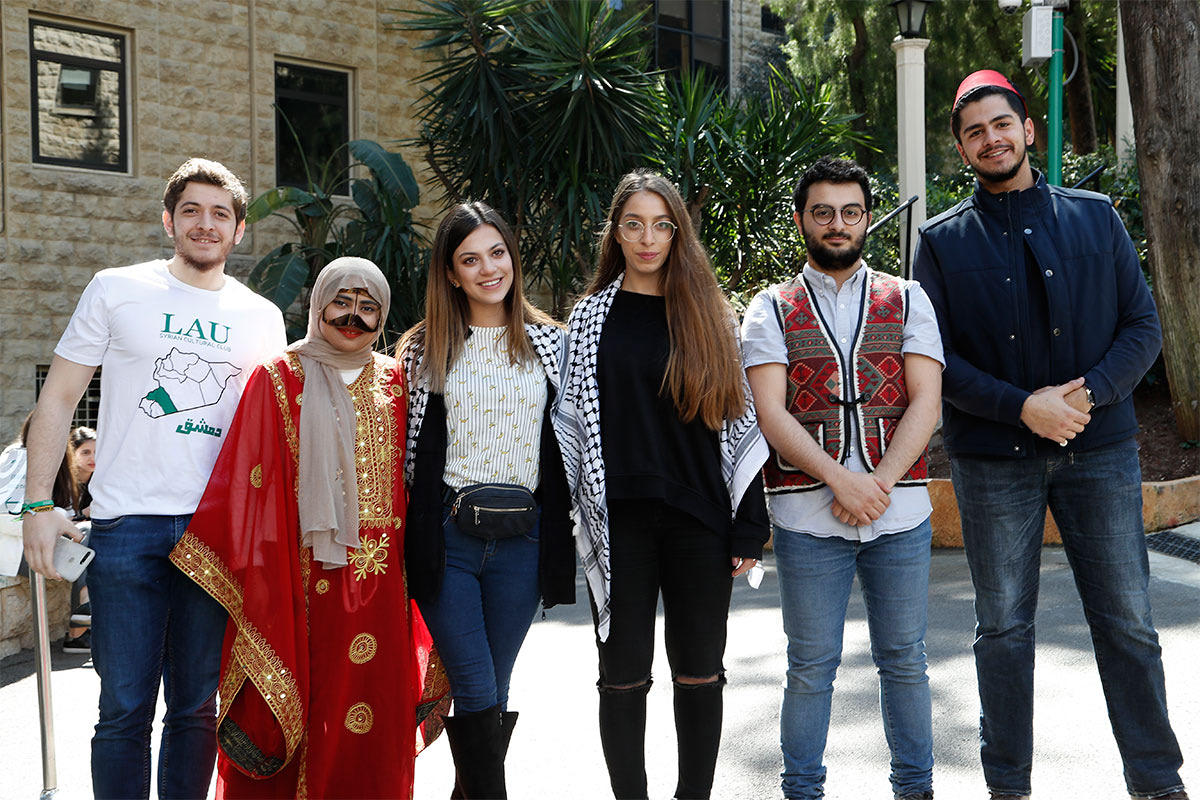 Students in traditional uniform welcomed foreign dignitaries to campus.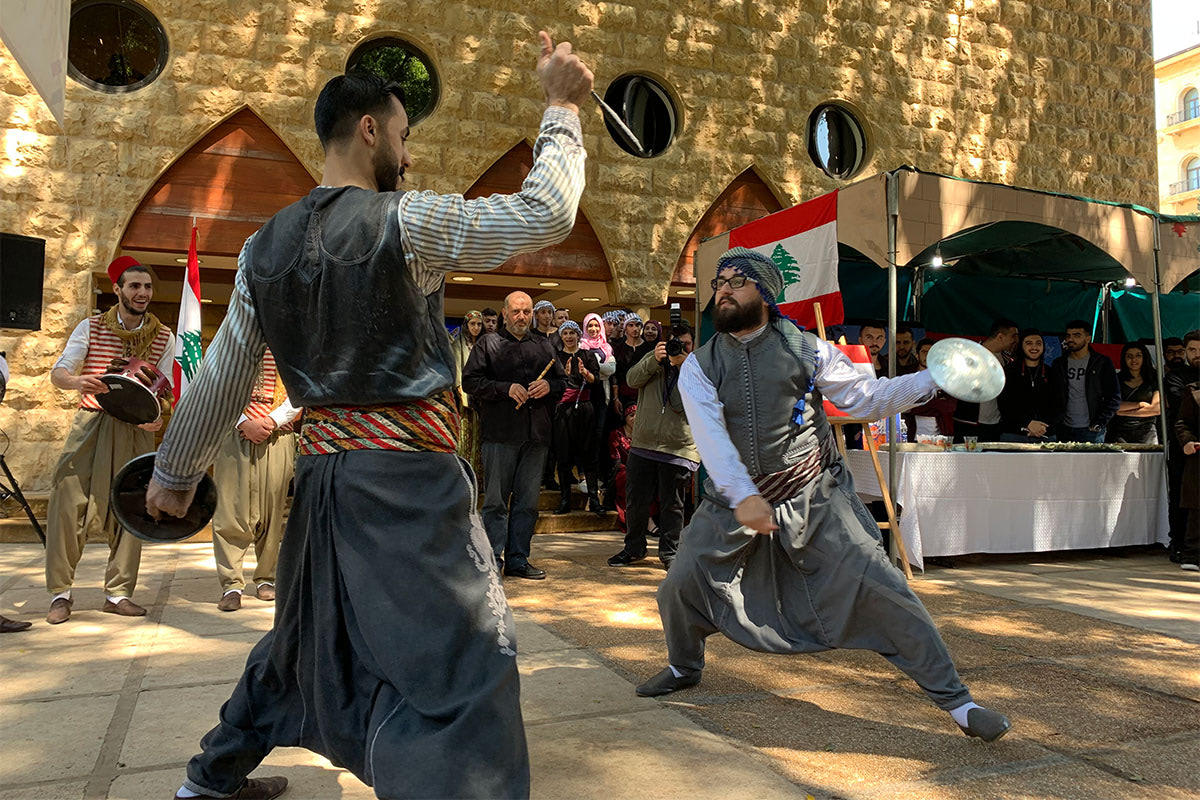 Students from the Syrian Cultural Club hired a professional musical troupe, the Arada, who performed traditional songs and a ceremonious dance with swords.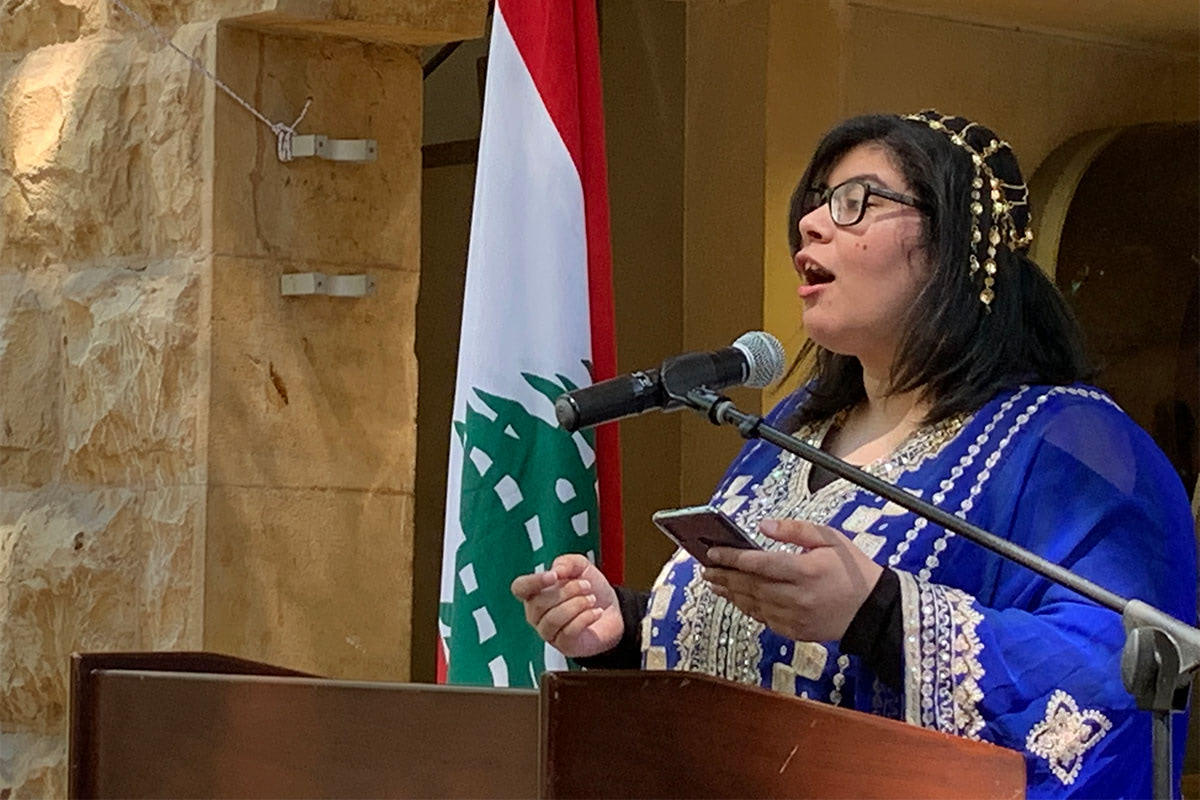 A Bahraini student delivered a poetry reading.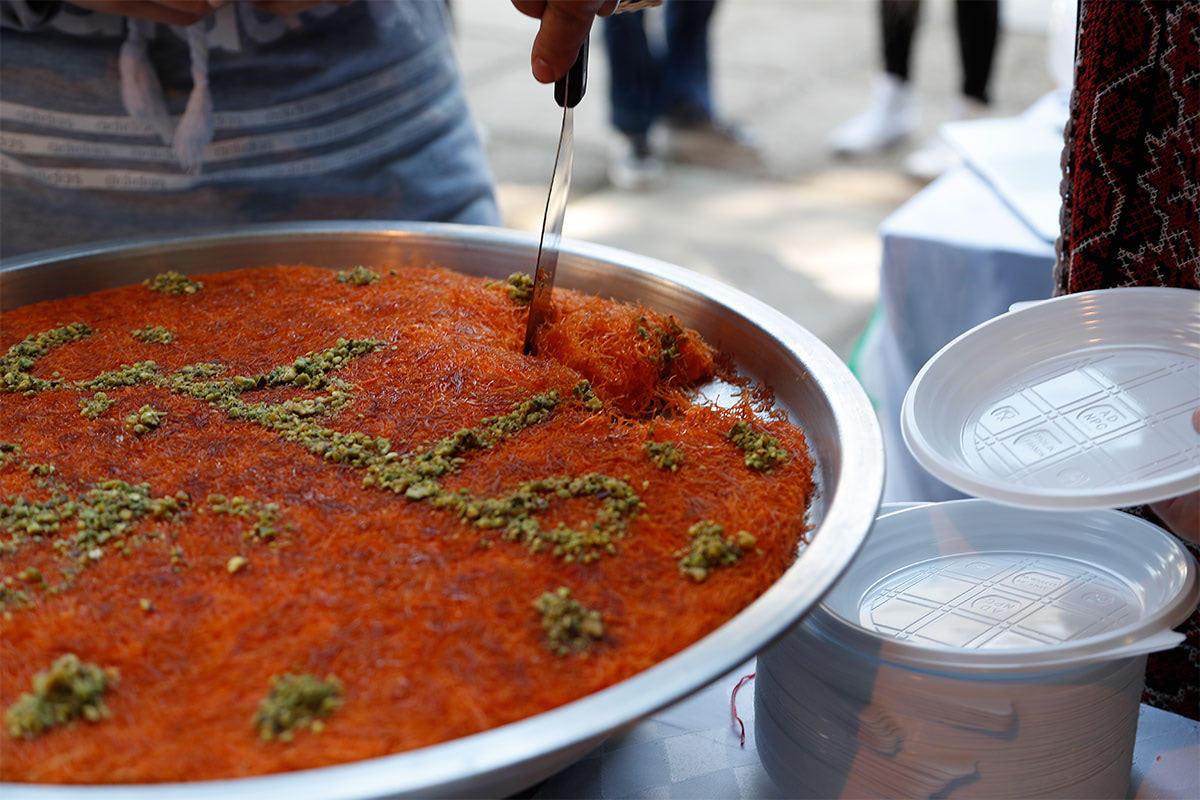 Pistachios embellishing the knefeh dish spell out 'Palestine' in Arabic.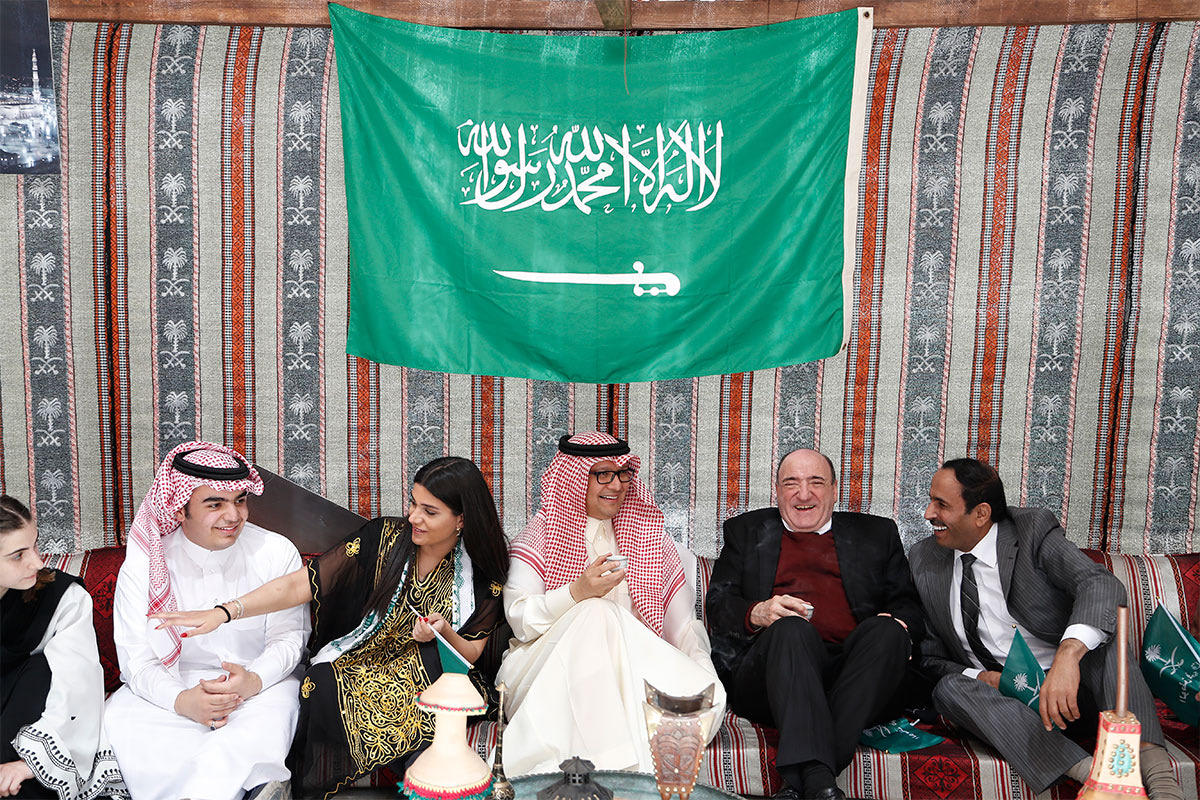 Saudi Ambassador Walid Bukhari (center) joined students at the booth where traditional incense filled the air and coffee was served.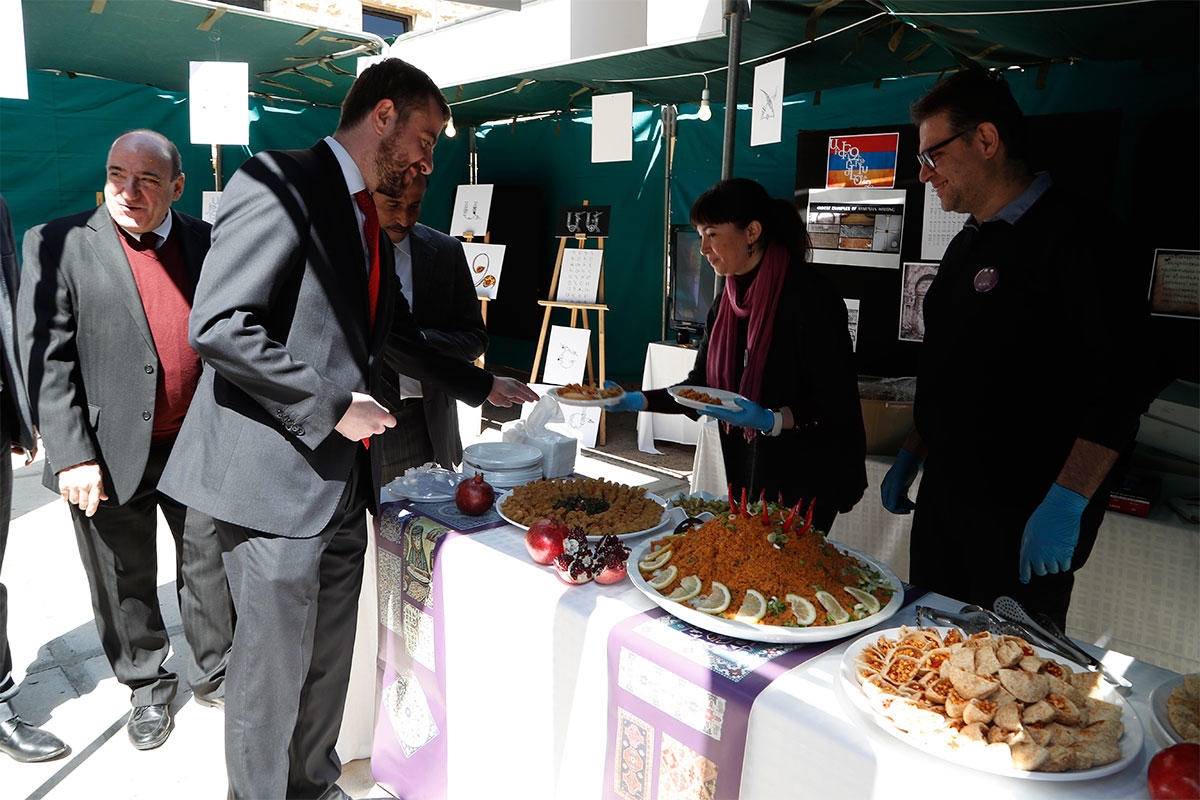 Mouthwatering Armenian dishes were served alongside displays of the Armenian alphabet.