Upward Move for LAU in QS 2020 Study
LAU rises to the fiftieth percentile in the 2020 edition of QS World University Rankings.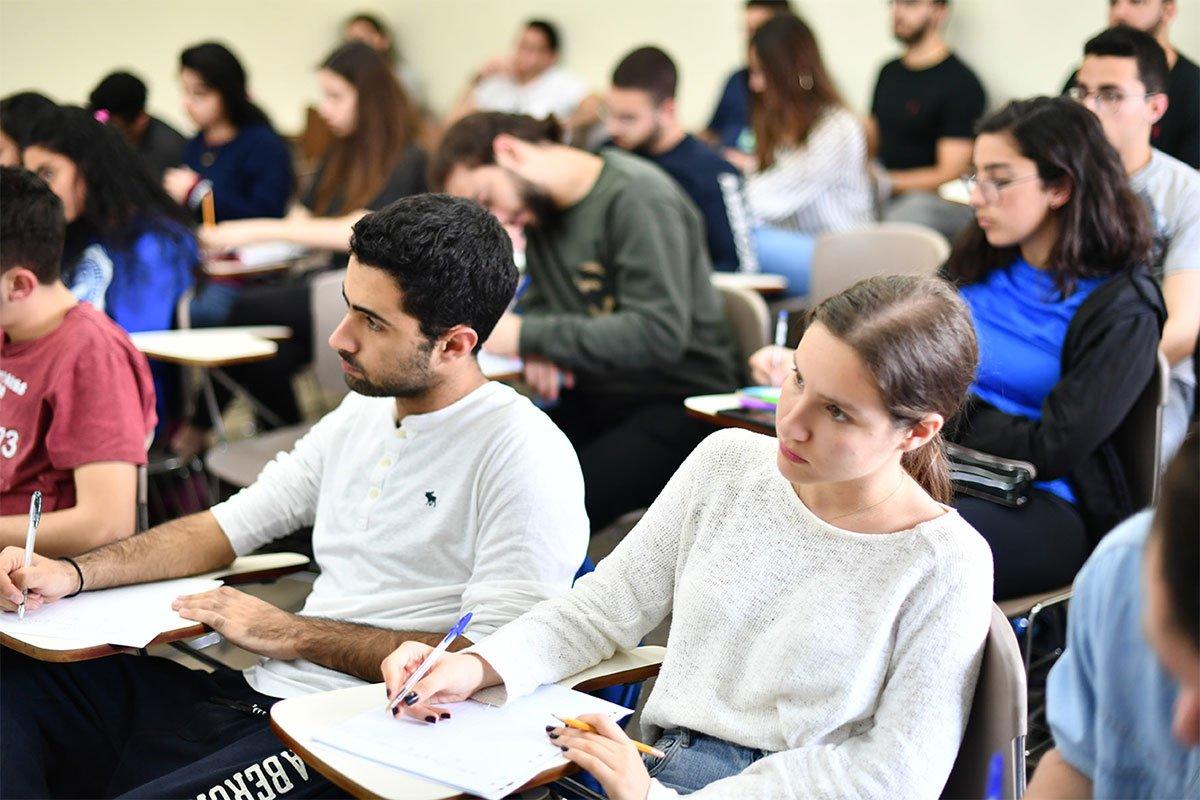 The 2020 edition of the QS World University Rankings has placed LAU among the top 55 percent universities globally, up from the 70th percentile in 2015. Over the six years considered by QS, the university has in fact moved up twice, always presenting positive performances.
QS is a ranking system that evaluates universities worldwide according to six metrics: Academic Reputation, Employer Reputation, Faculty/Student Ratio, Citations per Faculty, International Faculty Ratio, and International Student Ratio.
LAU has been consistently making its mark in the various ranking surveys. In April of this year, the university ranked tenth in Times Higher Education (THE) list of top universities in the Arab World, and made the first-ever THE impact rankings based on the United Nations' Sustainable Development Goals (SDGs). It has also ranked second in Lebanon, and 16th in the Arab World out of 123 universities in the QS Regional Rankings of the Arab World 2019.
According to the study, year-on-year, LAU's academic reputation and its faculty to student ratio have been on the rise. LAU surpassed the 8.1 global median for the faculty student ratio, achieving 8.4. All told, LAU placed in the 581-590 bracket.
Notably, too, QS2020 World University Rankings by Subject placed LAU in the 451-500 bracket, second in Lebanon, and 11th in the region, in Business and Management.
This achievement is testament to LAU's progress in fulfilling its Third Strategic Plan, to enhance its build-up of intellectual capital, promote an integrated program of pedagogical innovation, and a move in the direction of transforming LAU into a university without borders.
Acknowledging the significant progress already made in strengthening the academic and intellectual capital, LAU President Joseph G. Jabbra reaffirmed the university's determination to recruit and retain the best faculty and add new positions in interdisciplinary areas.
"Our focus continues to be fulfilling our strategic plan and enhancing our academic performance by adhering to the accreditation requirements," Dr. Jabbra said. "When it comes to the ranking game, we're confident of our outlook for the coming years. Our Board had agreed to expanding at least 80 faculty lines, and our SPIII focus on increasing our intellectual capital will naturally raise our scores."
Commenting on the stamp of approval received by a global and leading authority on universities ranking, Provost George E. Nasr said that "it should not only be regarded as a vindication of our efforts, but an impetus to strive for more and for better."