White Coat Ceremony 2019: A Rite of Passage
Medical students celebrate their transition from academically-focused to clinical learning.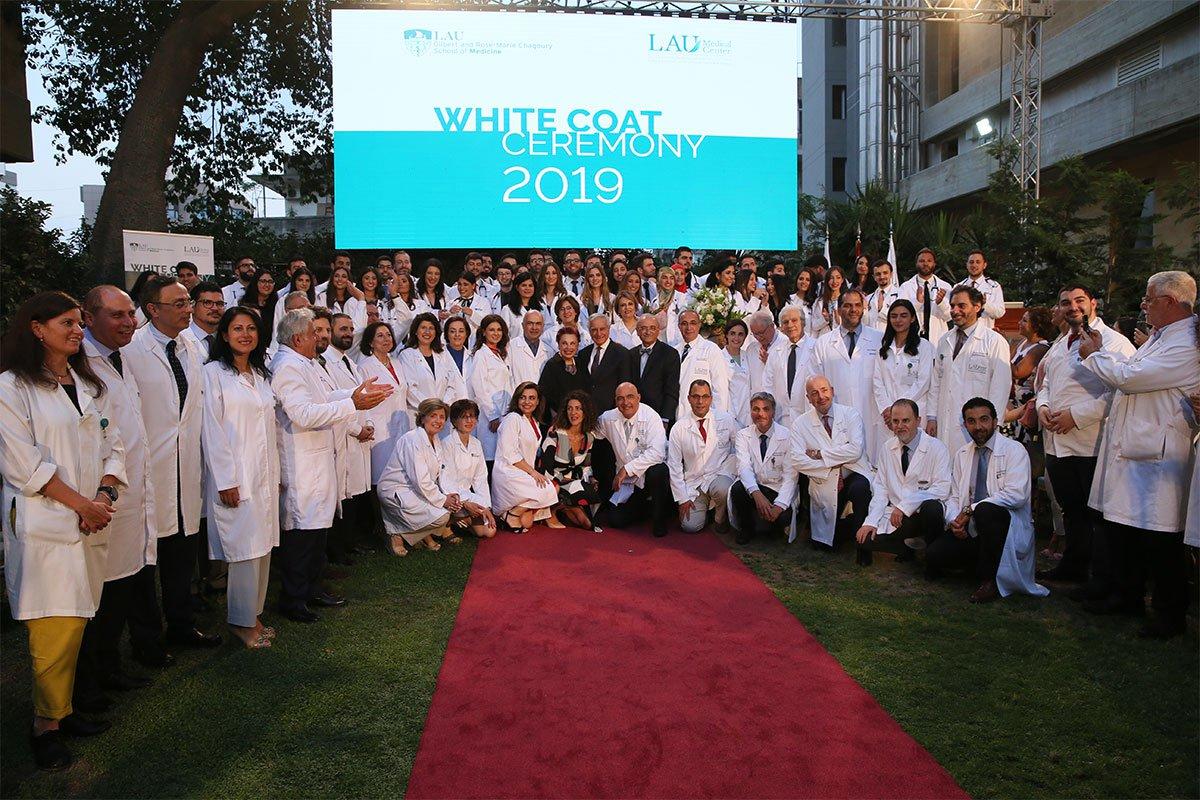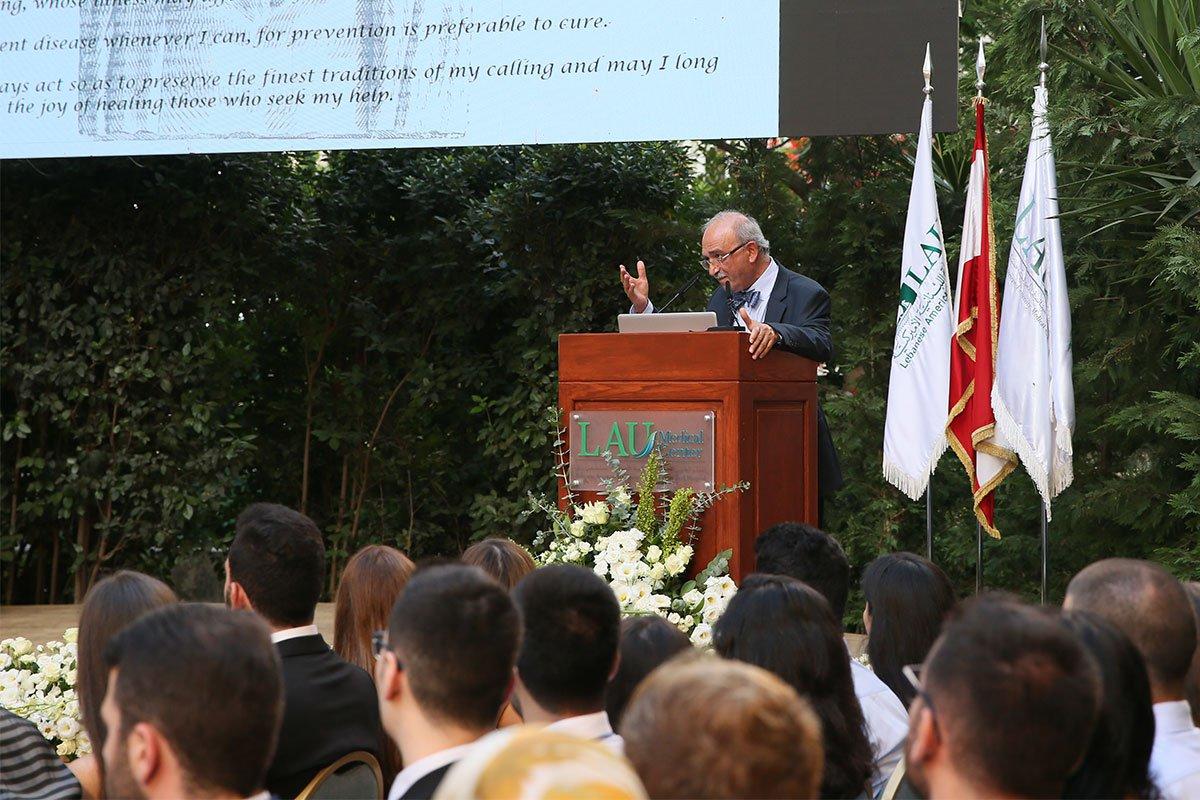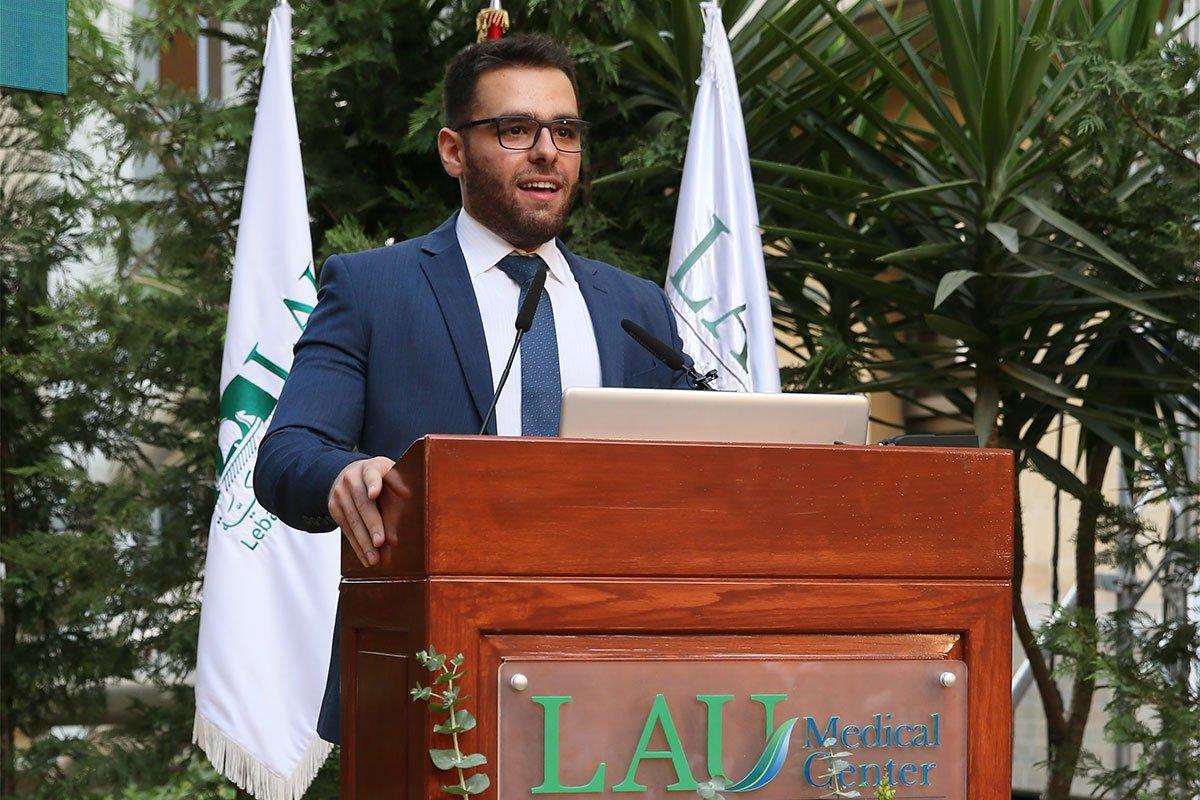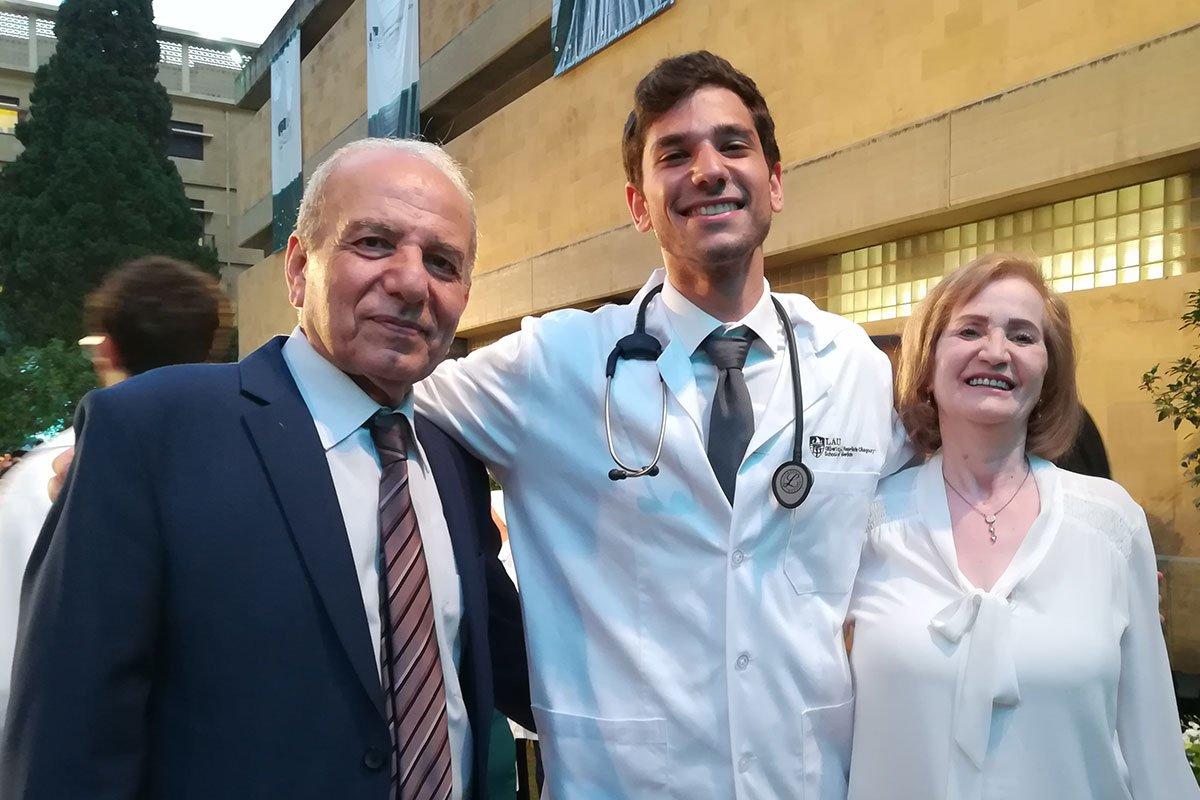 The Gilbert and Rose-Marie Chagoury School of Medicine (SOM) hosted the 9th Annual White Coat Ceremony on June 19, to celebrate a new cohort of 53 medical students who recently completed two years of academically-focused, interprofessional learning and will be transitioning to the clinical wards soon.
The event took place at the LAU Medical Center-Rizk Hospital outdoor garden and was attended by the university and medical center board members and top executives, as well as physicians, proud parents, faculty and staff.
In the spirit of celebrating the students' "rite of passage," LAU President Joseph G. Jabbra shared a thought from Sir William Osler, the founder of the first residency program in aid of hands-on clinical training. Quoting Osler, he said: "The best study of medicine is done at the patient's bed." He further stressed to the students how "medicine is not a trade nor a business – it's a calling and you should honor it as such, and that should be the basis of your philosophy."
To that end, SOM Dean Michel Mawad expanded on a list of "cardinal rules and guidelines for the tremendous responsibility of caring for another human being," which he imparted upon the students, based on the Hippocratic Oath. Dr. Mawad pointed to respecting teachers and their prior scientific discoveries, "mastering the craftsmanship of medicine," "being extra vigilant against too much self-confidence," "learning when and how to ask for help," and "adhering to the highest ethical and moral standards," among others.
On behalf of his peers, class representative Mohamad Othman El Helou thanked the physicians and instructors "who taught us and those who are yet to teach us," and mused over the two years of med school that brought him ever closer to his "big family – the class of 2021."
This sense of closeness among students and their faculty was a recurring theme throughout the evening. As parent and radiologist Dr. Sanaa Moukalled Karbala noted of her son Jad Karbala's experience so far: "What they have here at LAU is very different from our own experience back in med school. They are repeatedly mentored and encouraged by their professors and they have a genuine sense of competing positively."
Karbala was among many students who followed in their parents' footsteps to pursue medicine. While every student went up on stage to be donned with a white coat and a stethoscope alongside a physician or a doctor of philosophy, some of them did so alongside their proud parents.
Among those was Joey Daher, son of LAU's own Interim Dean of the School of Arts and Sciences Costantine Daher, who revealed that LAU SOM was the first and only choice for both his sons because of the school's approach to medical learning. Referring to the school's problem-based approach and the Clinical Simulation Center, Dr. Daher said that these, among many others, help students grasp the material better from day one.
Dr. Mawad's final call for the students was to simply "go out there and help people," because "the best of people are those who serve others."