AKSOB MBA Students Offered Full PhD Scholarships in Top Universities
Three graduates of the LAU MBA Program earn full PhD scholarships in accounting and marketing in top universities.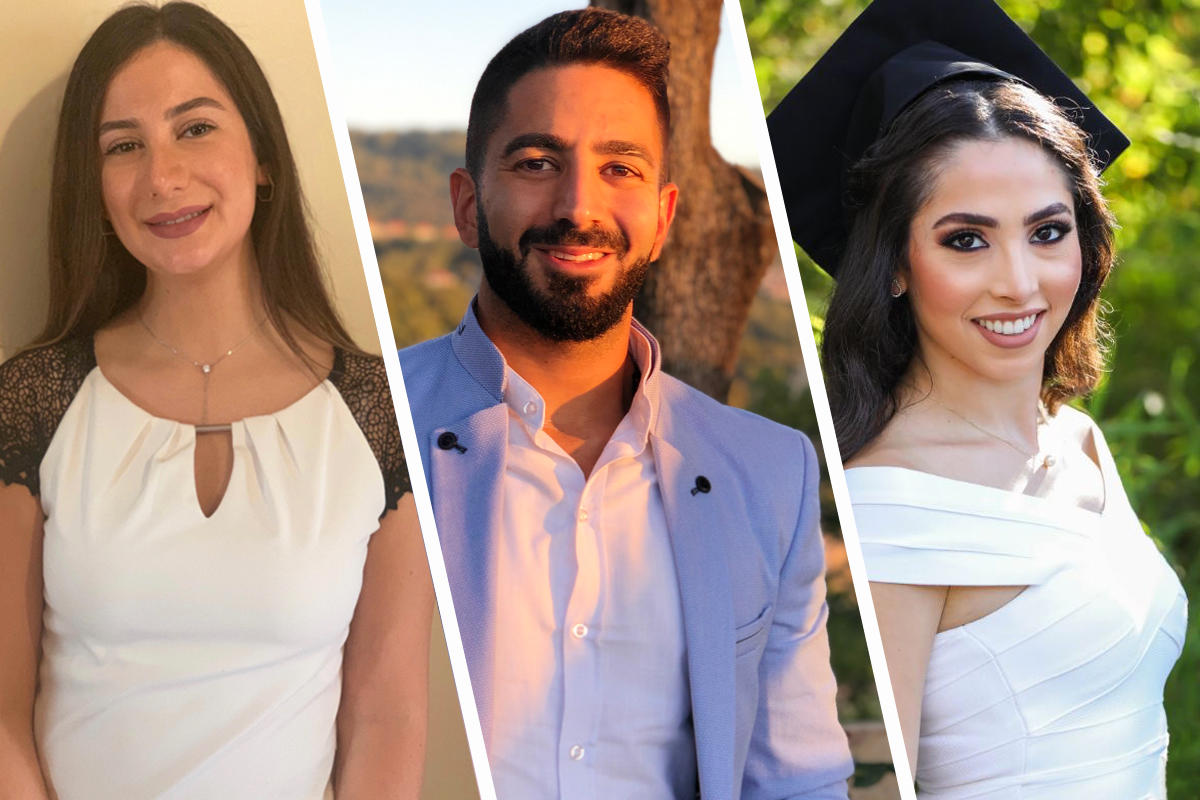 Three distinguished MBA graduates from the Adnan Kassar School of Business (AKSOB) were offered full scholarships to pursue their PhD studies in renowned universities abroad.
Specifically tailored to meet the diverse needs of both business and non-business backgrounds, the MBA program creates ample opportunity for students to co-publish with experts in the field and go on to pursue PhDs in reputable universities.
Embarking on this journey are alumnae Christelle AlKhoury (MBA '18) and Cynthia Melhem (MBA '20), both specializing in accounting at IE University, Spain, and the consortium of Concordia – HEC Montreal, McGill and UQAM – respectively, and alumnus Edmond Kozah (MBA '17) who is pursuing a doctorate in marketing at ESADE Business School in Spain.
In line with the first pillar of LAU's Strategic Plan, which aims to propel the university to becoming a leading institution in research innovation, this is another recognition that will only drive it to set the bar higher.
"AKSOB is one of the very few AACSB-accredited schools in the MENA region," said Dr. Wassim Shahin, dean of AKSOB. "Our academic reputation has made its mark, placing us in the company of the best and continuously improving institutions of higher learning."
"Additionally, the QS World University Rankings by Subject has placed LAU among the top 10 universities in the Arab World for excellence in Business and Management studies, reflecting its academic strength, reputation with employers and research impact," he added.
Dr. Rabih Nehme, director of the MBA program, highlighted its "vibrant structure through the support and involvement of hardworking research-active faculty."
"At AKSOB," he added, "we continuously try to establish new academic programs and update current ones to help students stand out in today's competitive job market and boost their chances in pursuing doctorate degrees at reputable universities."
For all three students, the shift from a corporate to an academic path was driven by their passion for research and teaching. Equipped with the necessary knowledge and skills to represent the university abroad, they believe that this would not have been possible without LAU's robust MBA program.
"The course design and content of the program nurtured my interest in research and helped me transition from a consumer to a producer of knowledge," said Kozah. "Both the MBA program and the constructive guidance of my professors at AKSOB equipped me with the proper research tools and built on my knowledge in key business aspects."
For Alkhoury, publishing a research paper in a reputable journal boosted her PhD application. "It became clear to me that engaging in academia is what I wanted, especially after working in both the corporate and academic fields," she said. "The MBA experience exposed me to the various aspects of the business world, as I got to interact with students from different age groups, backgrounds and professional experiences."
Melhem, too, believes that the MBA program set her on the right track to prepare for her PhD. "The program offers a variety of elective courses, and the classes are very interactive," she explained. "It also offers generous graduate funding for distinguished students and I've been privileged to get a 100 percent graduate assistantship for my two years of study."
Registration for the MBA program is still open. To register, click on the following link.
Champion a whole generation at risk and donate to the LAU Emergency Financial Aid Fund to help more students secure the future they deserve.