AKSOB's Business and Management Programs Ranked by QS, Again
AKSOB's Business and Management studies place LAU among the top 10 universities in the Arab world.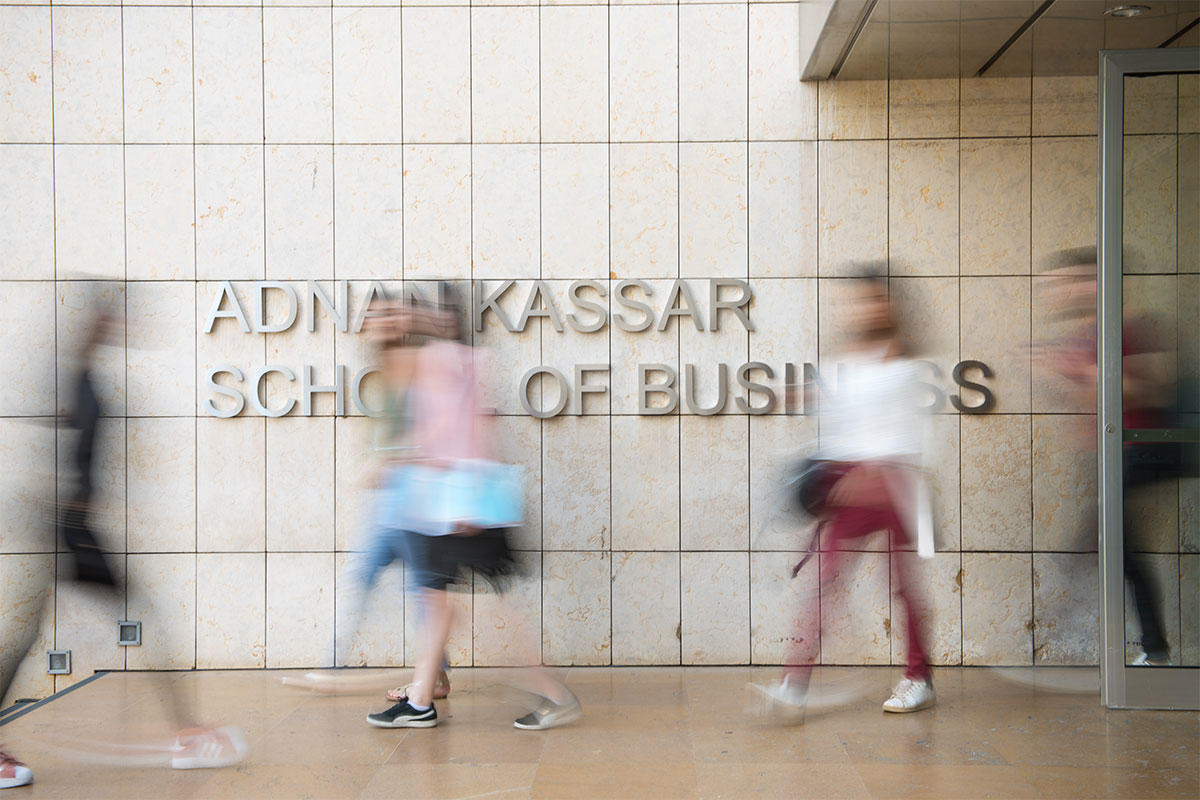 The 2020 edition of the QS World University Rankings by Subject has placed LAU among the top 10 universities in the Arab World for excellence in Business and Management studies, reflecting its academic strength, reputation with employers and research impact.
In total, 48 different academic topics, across five broad subject areas, were included in the 10th edition of the subject rankings, with 13,138 individual university programs assessed and ranked.
Through its business and management courses, LAU's Adnan Kassar School of Business (AKSOB) made it once again to the top two business schools in Lebanon, having previously been ranked in February 2019.
Falling directly in line with the school's strategic vision and the university's strategic plan, this is another accolade that will only drive AKSOB to aim higher.
"This is a great achievement by AKSOB and its faculty who work indefatigably to advance the frontier of research and knowledge in all the areas of Business and Management studies," said Dr. Wassim Shahin, Dean of AKSOB.
To come up with its results, QS surveyed 1,368 universities worldwide based on four metrics: Employer Reputation, H-Index Citations, Citations per Paper and Academic Reputation.
Every year since 2011, the QS World University Rankings by Subject have been compiled using data on research citations, combined with the results of major global surveys of academics and employers.
This year, LAU's results indicated a significant increase in two research metrics: H-Index and Citations per Paper. The productivity and impact of published research, measured through the H-Index, has increased 19 percent from 2019 reaching 70.8 percent, while the citations per paper index increased by about 10 percent reaching 76 percent.
AKSOB has steadily contributed to the world of applied business theory by supporting valuable research initiatives and analysis of business trends across all industries, as well research projects and publications in the best indexed international journals, among others.
"Our academic reputation has made its mark in the MENA region, placing us in the company of the best and continuously improving institutions of higher learning," Dr. Shahin said.
All this will further cement the university's academic reputation as an institution of excellence.
"We are extremely proud that AKSOB is being recognized across the region for its outstanding programs in Business and Management studies," commented Provost George E. Nasr. "This latest accomplishment confirms the strength of our academic programs, and also solidifies LAU's standing as a regional leader in higher education. I am looking forward to see our university rankings continue to rise with our recent strategies toward sustained excellence."
This survey comes on the heels of another study, the 2020 edition of the QS World University Rankings which placed the university among the top 55 percent universities globally, up from the 70th percentile in 2015. The organization also listed the university in its Regional Rankings of the Arab World 2019 as number two in Lebanon and number 16 in the Arab World out of 123 institutions.