Celebrating LAU's Frontline Heroes
A glimpse into what it means to be a nurse amid the crises in Lebanon.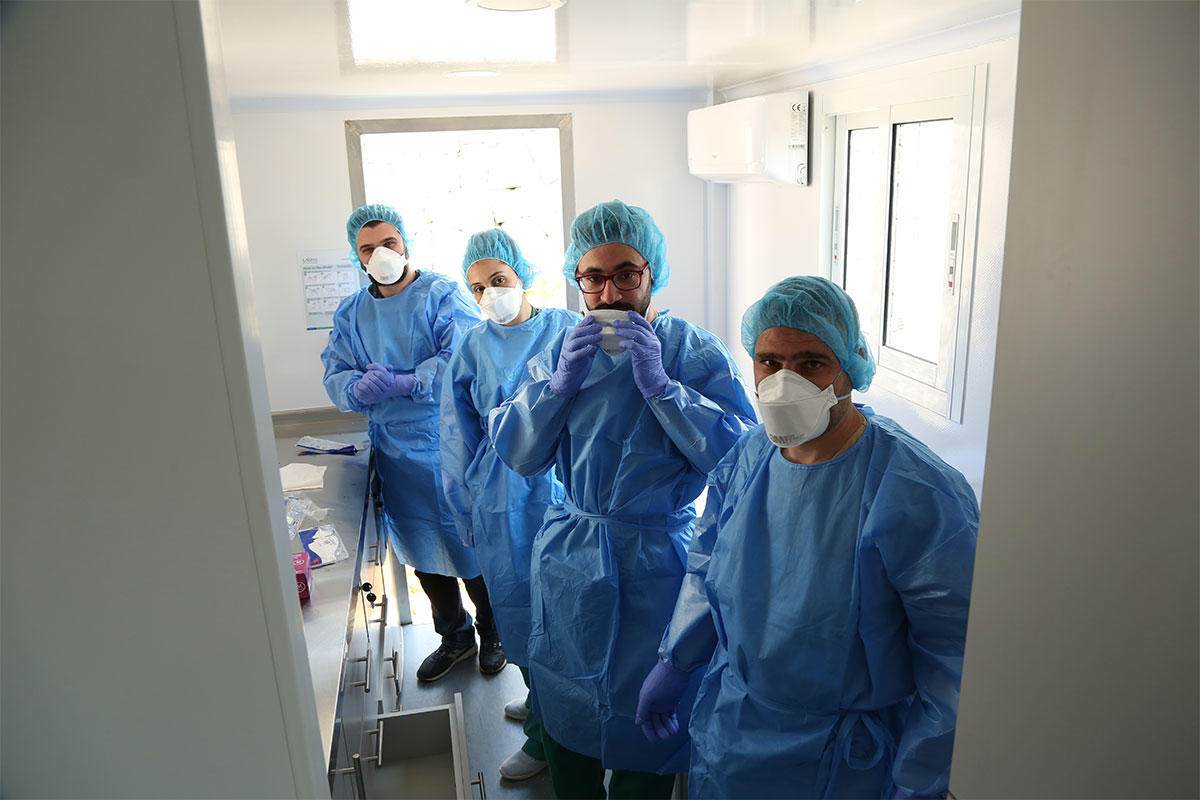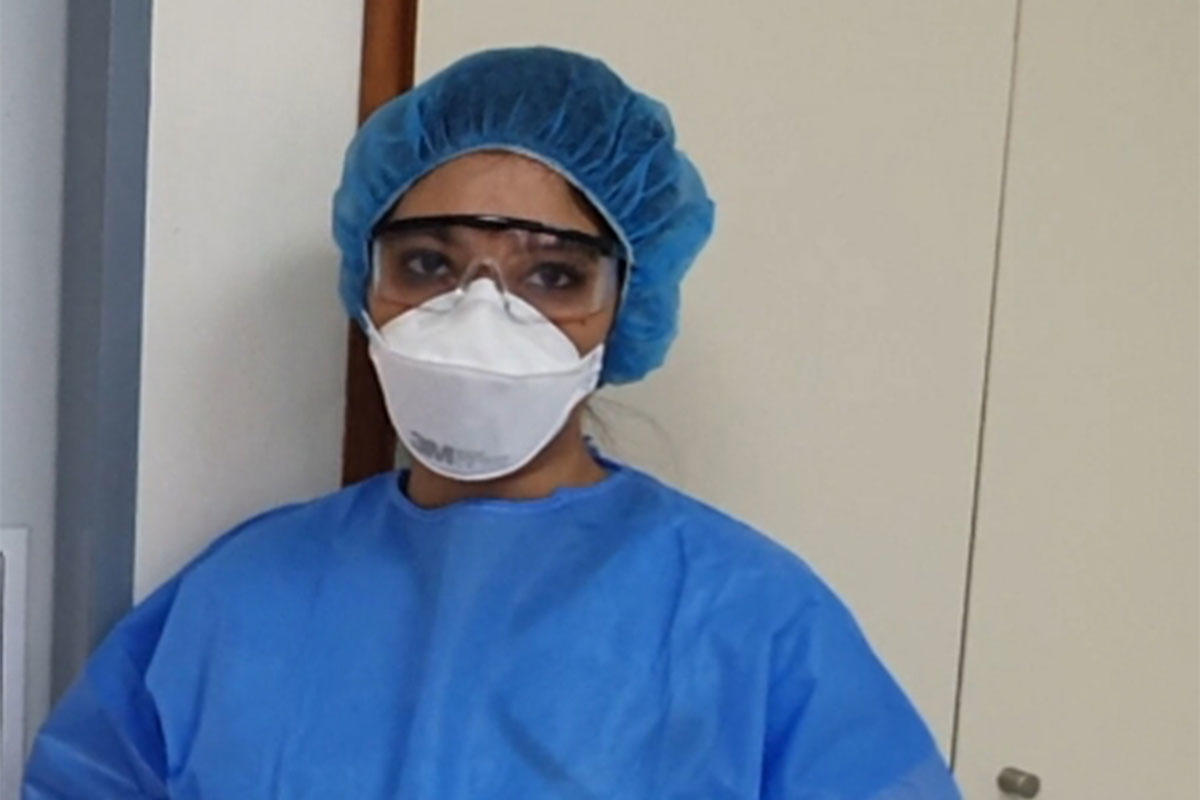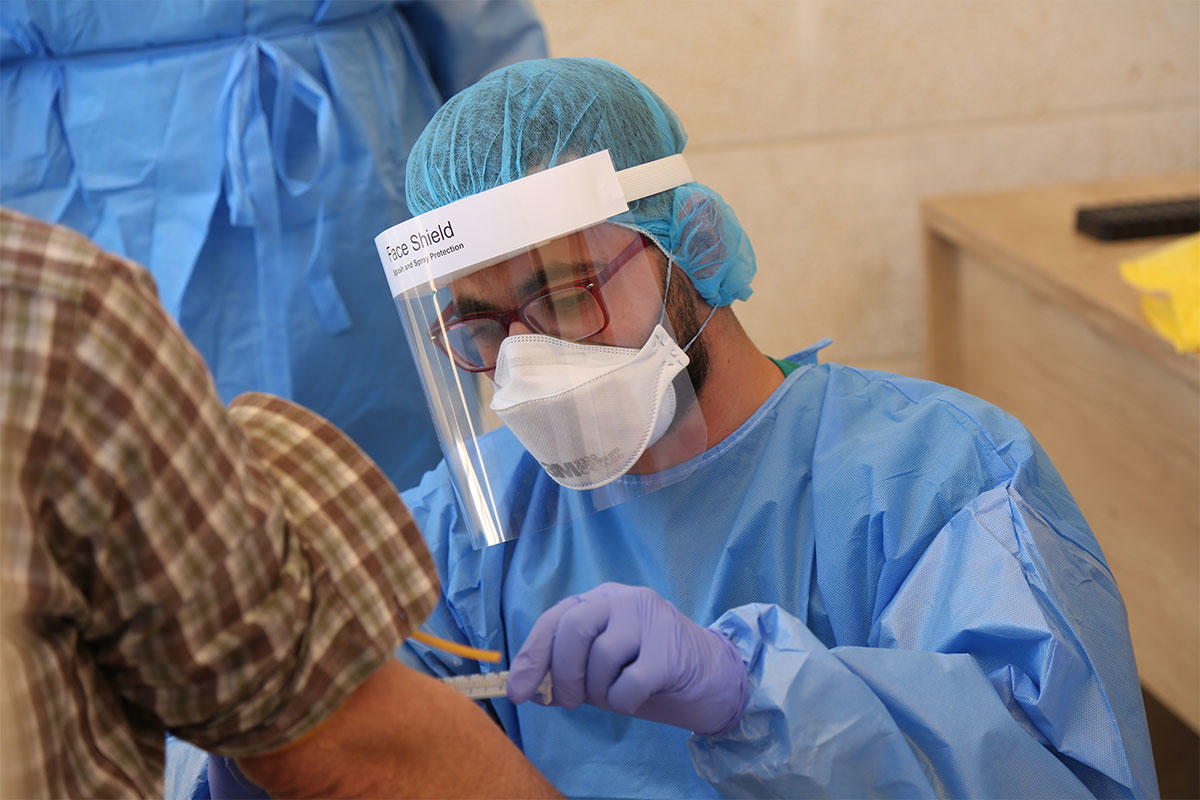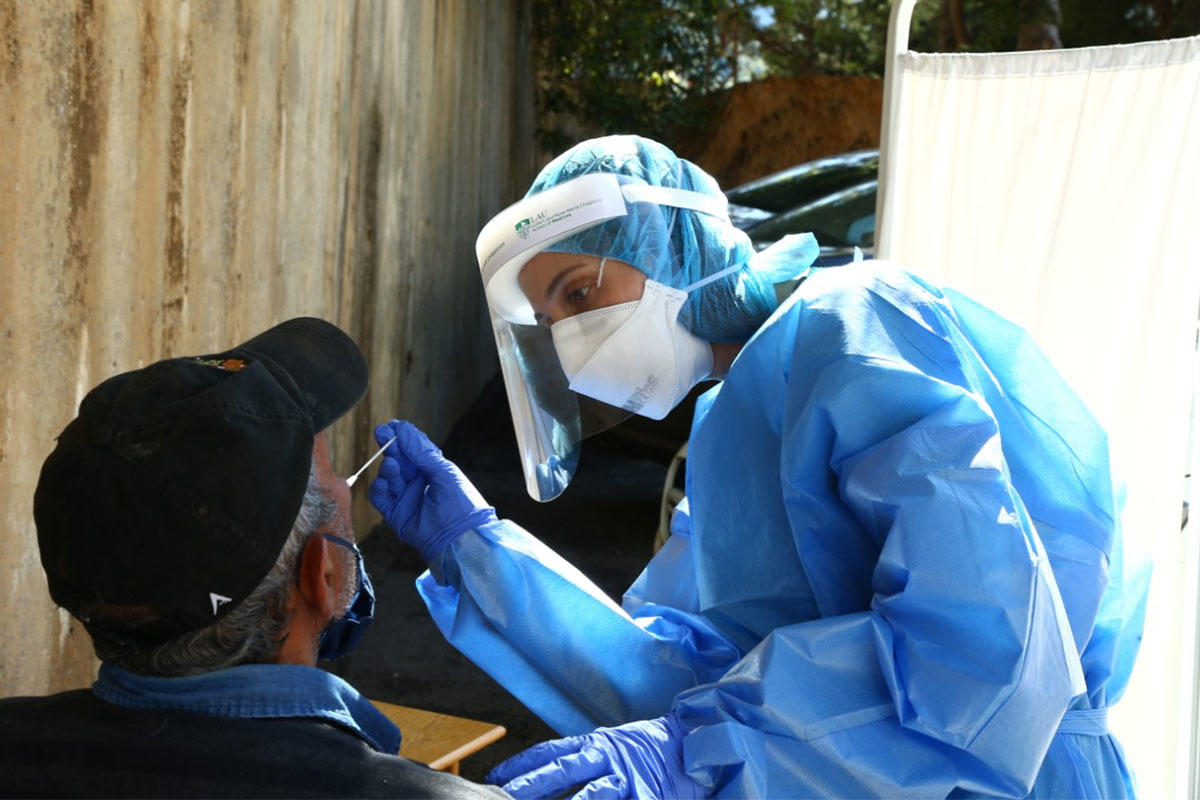 Back in 1860, Florence Nightingale laid the foundation for the nursing profession by establishing the first secular nursing school in the world, at St. Thomas' Hospital, now part of King's College London. All around the world, graduating nurses take the Nightingale Pledge, and her birthday, May 12, is celebrated as International Nurses Day, while the Florence Nightingale Medal is considered the highest international distinction a nurse can achieve.
This year marks Nightingale's 200th birthday, and the World Health Organization has named 2020 the International Year of the Nurse and the Midwife. There is no doubt that celebrating nurses today takes on a new meaning as the COVID-19 pandemic sweeps across the world.
At LAU, and particularly at the Alice Ramez Chagoury School of Nursing (ARCSON), faculty, students and alumni have stepped up to join the battle against the disease.
As Interim Dean of ARCSON Costantine Daher noted, "serving your country takes many shapes and forms," one of which is how LAU nurses "have selflessly taken their positions on the frontlines."
In her capacity as President of the Order of Nurses in Lebanon, Associate Professor and Assistant Dean Myrna Abi Abdallah-Doumit has been active on the national level. She was invited to advise on prevention, testing and quarantine procedures for the National Emergency Committee for COVID-19 and assess suitable quarantine conditions for people who test positive.
"Nurses across Lebanon continue to play a critical role in the fight against COVID-19," declared Dr. Doumit, asserting that the Order of Nurses seized the opportunity to push for reforms that require fair pay and benefits for nurses, as many of them had been hit by the economic crisis before the spread of the pandemic.
"They are on the frontlines, dealing closely with patients. The 'guardians of health in Lebanon' would be a fitting title for them," she said.
Setting their own difficulties aside, and braving the uncertainties and risks surrounding the novel coronavirus, nurses at LAU Medical Center-Rizk Hospital were quick to join the fight against COVID-19, even if it meant temporary separation from their families.
Pushed by her ethical and moral drive, alumna Zahra Abdallah (BSN '14) volunteered to work in the LAU Medical Center-Rizk Hospital COVID-19 Unit, after having been assigned to the Orthopedic Department.
"Arriving at work in the unit has been like coming into the unknown," said Abdallah, who felt that moving away from her family for their own safety has been the most difficult choice she has had to make. "As LAU taught me, nursing is not a job, it is an adventure of working every day to the fullest and leaving a positive impact on your patients."
For alumnus Ahmad Theibich (BSN '13), volunteering at the LAU Mobile Clinic has shaped his professional experience as a public health nurse working in the field – vastly different from working at the hospital – as he points out. In retrospect, Theibich is grateful for the specialized courses in community and public health, as well as microbiology that have allowed him to face up to the challenge today.
Similar to Abdallah, he has had to move into quarantine. "Just as we nurses are attending to our medical duties, I hope that people will be socially and nationally responsible by staying at home to give us the chance to combat this disease and reunite with our families soon."
Having served as an emergency registered nurse at the medical center's ER unit for almost seven years, alumna Alaa Badran (BSN '13) is now part of the LAU Mobile Clinic medical team delivering PCR tests and training in remote areas of Lebanon.
"My day starts early as we have to drive from the hospital to our destination. After putting on our PPEs, we start interviewing people who wish to be tested, fill out their forms and take their swab samples. We then move on to a new destination and repeat."
Badran finds her interaction with people, who have been "appreciative and genuine," very rewarding. She is happy to have been given the opportunity to explore new villages in her own country.
"An old man started blessing us with his prayers, saying that he will never forget the value of what we were offering them – this will stay with me forever," she said.
Dr. Daher declared that these nurses have served as role models to current nursing students, who "are eager to sustain and support the Lebanese healthcare system in the near future." He saluted them and all nurses working in the country for "making the ultimate form of sacrifice: risking their lives to save ours."