LAU Joins Forces with Public Institutions in COVID-19 Research
The project will help identify SARS-CoV-2's evolution and transmission patterns in Lebanon.
By Hanan Nasser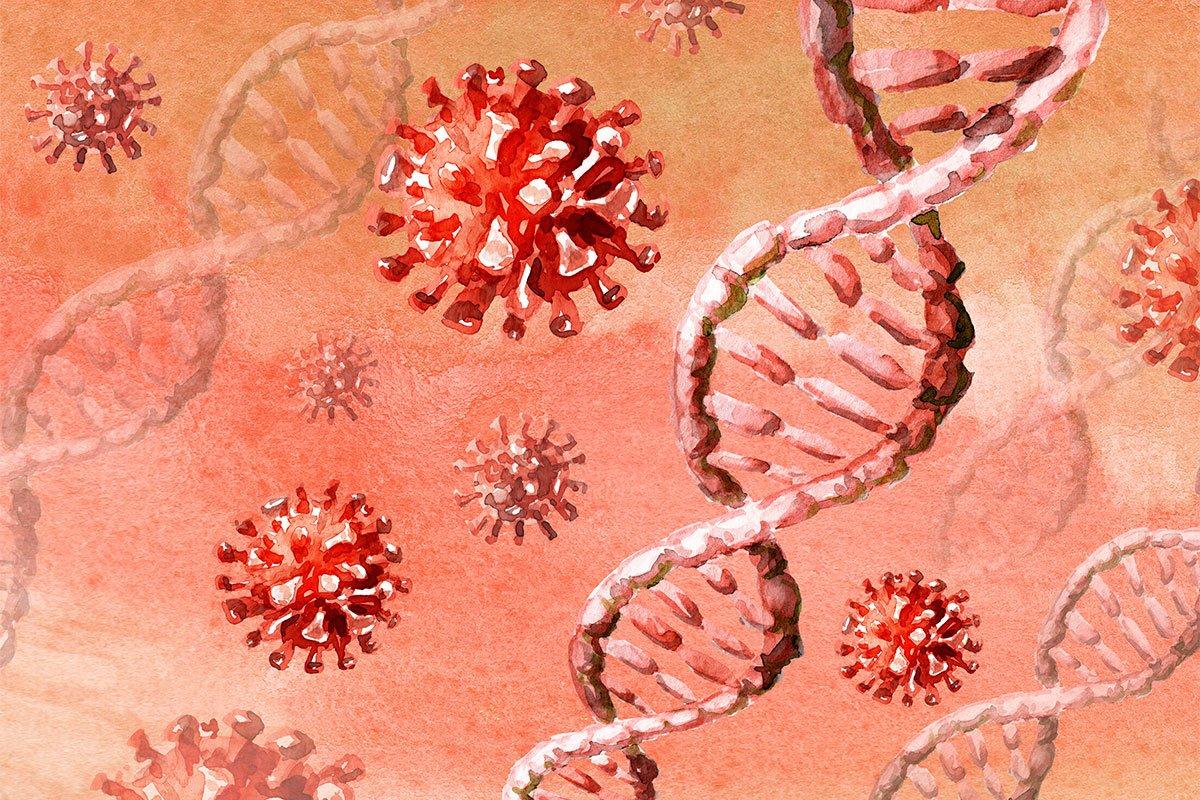 The Department of Natural Sciences in the School of Arts and Sciences is partnering with the Lebanese Ministry of Public Health (MoPH) and Rafik Hariri University Hospital (RHUH) to launch a project for the whole-genome sequencing of SARS-CoV-2 recovered from Lebanon.
Among the project's objectives is to "identify SARS-CoV-2 clusters and genome-based distribution within the Lebanese population," said Professor of Microbiology Sima Tokajian, who is leading the collaboration at LAU.
The project, titled Genetic Code of COVID-19: Insights into the Spread, Evolution, and Control, will also help scientists predict the "local patterns of transmission (geo-social interactions within Lebanon) that would help in better implementing isolation measures," she added.
Scientists will also be able to follow the virus' evolving pattern "as it travels in the community through mutation analysis that would facilitate tracking genetic shifts."
A genome is the genetic material that makes up an organism and controls its behavior, namely its DNA – or RNA in RNA viruses, that is to say viruses whose genetic material is RNA (ribonucleic acid). Genome sequencing is the process that determines the DNA – or RNA – sequence.
The MoPH said that the partnership in scientific research with prestigious academic institutions such as the LAU addresses its strategy to keep abreast of international studies on the coronavirus, and to study its transfer, development and characteristics within the Lebanese society.
The project is also in collaboration with Chairperson of RHUH Department of Laboratory Medicine Dr. Rita Feghali and Laboratory Director at The Middle East Institute of Health Dr. Edmond Abboud.
The project is still being developed and will require time before results are generated.
In a separate collaboration with LAU, the RHUH Molecular Laboratory team, along with the Pasteur Institute and Dr. Tokajian's lab, has uploaded on the Global Initiative on Sharing All Influenza Data (GISAID) the sequences of the first COVID-19 strains identified in Lebanon.
"The GISAID platform is hosted by the Federal Republic of Germany and throughout this pandemic has facilitated and promoted the rapid worldwide sharing of data from all sequenced coronaviruses causing COVID-19," Dr. Tokajian said.
Dr. Tokajian and a team of microbiologists at LAU have already conducted a study that identified ORF3a functional domains.