LAU Offers Full Grants in 13 Master's Programs
The university is offering up to 150 full scholarships for distinguished students.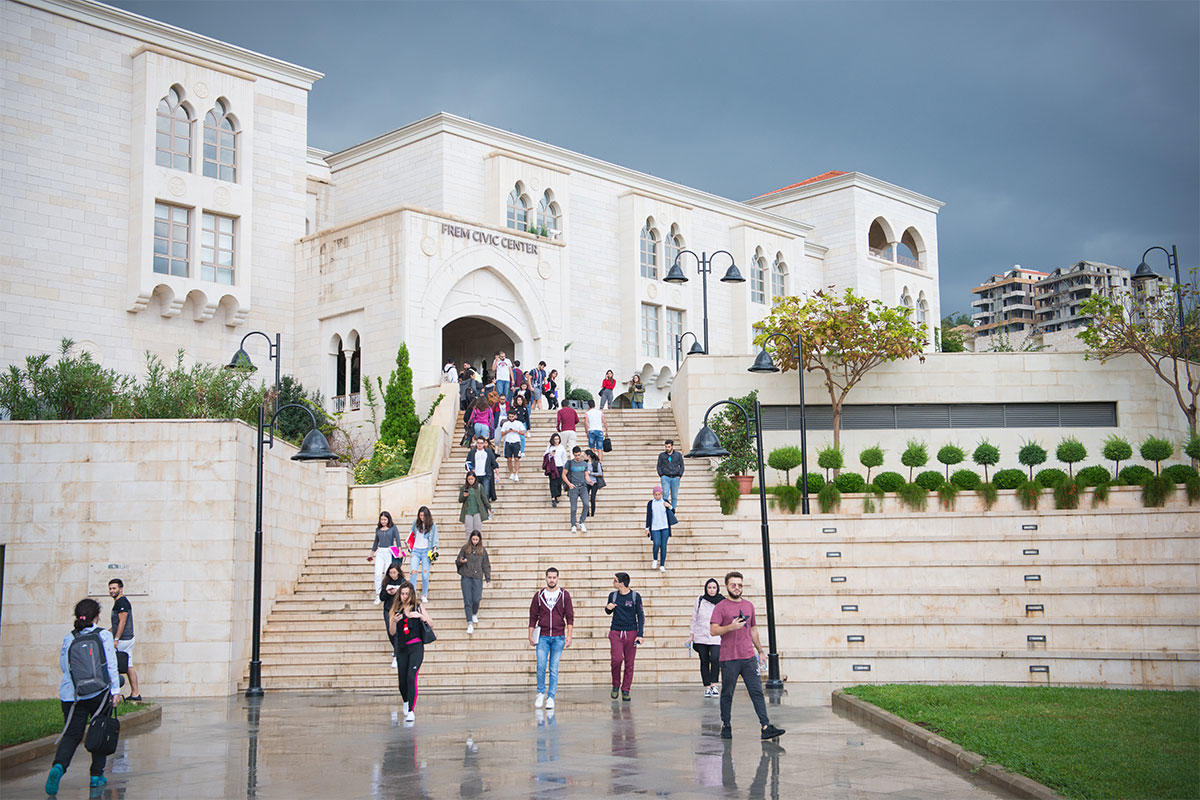 LAU is offering up to 150 full scholarships for distinguished final-year students or graduates interested in pursuing a master's degree in 13 specialized fields starting fall 2020.
The scholarship program seeks to attract academically outstanding students. Candidates should have a minimum cumulative GPA of 3.50 over 4.00, have an interest in research, and commit to complete their degree program within two academic years.
The master's programs are: Applied & Computational Mathematics, Applied Economics, Civil & Environmental Engineering, Computer Engineering, Computer Science, Human Resources Management, Industrial Engineering & Engineering Management, Interdisciplinary Gender Studies, International Affairs, Islamic Art, Mechanical Engineering, Migration Studies, and Pharmaceutical Development & Management.
Falling directly in line with LAU's efforts to promote excellence in higher education and continually raise the bar in graduate studies, the initiative aims to enhance the quality and quantity of the university's research output.
"I believe that attracting top students to our master's programs will not only raise the average level of each cohort of students but also enrich our research activities," said Interim Dean of Graduate Studies & Research (GSR) Samer Saab.
Competitive research activities require strong graduate programs, and "the connection between research and graduate education is significant, one that is virtually seamless at any university," Dr. Saab added.
In addition to receiving direct supervision and close follow-up by the university's faculty, prospective students will have the chance to grow intellectually in a collegial environment "where student centeredness is paramount," explained Dr. Walid Marrouch, assistant dean of GSR.
"Many of our graduate students went on to pursue doctoral studies in prestigious universities or to integrate specialized roles in the industry both locally and internationally," he added.
Currently pursuing her PhD studies in Electrical and Systems Engineering at the University of Pennsylvania, School of Engineering graduate Rayana Jaafar believes that this would not have been possible without LAU's multidisciplinary master's program.
"The decision to pursue my master's degree at LAU was life changing," she said. "Within two years, I was able to build an impressive resume which got me fully funded PhD opportunities in several top-notch universities such as the University of Pennsylvania, Yale University, the University of Illinois at Urbana-Champaign, the University of California Davis, McGill University, Georgia Tech and École Polytechnique Fédérale de Lausanne," she said.
Jaafar's graduate experience at LAU was not confined to academia and research. She was offered a lab instructor position and had the chance to interact with more than 300 undergraduate students.
"This experience helped me develop my interpersonal skills and prepared me for the teaching assistantship I will be taking up next year at Pennsylvania," she added.
LAU is now accepting applications for fall 2020 and the deadline is set for June 30. Students interested in applying can do so online and are welcome to contact or visit the GSR office for any query.