Lebanese Women Make the Case for Female Leadership
AiW panel reviews the experiences of six high-impact leaders and offers valuable recommendations.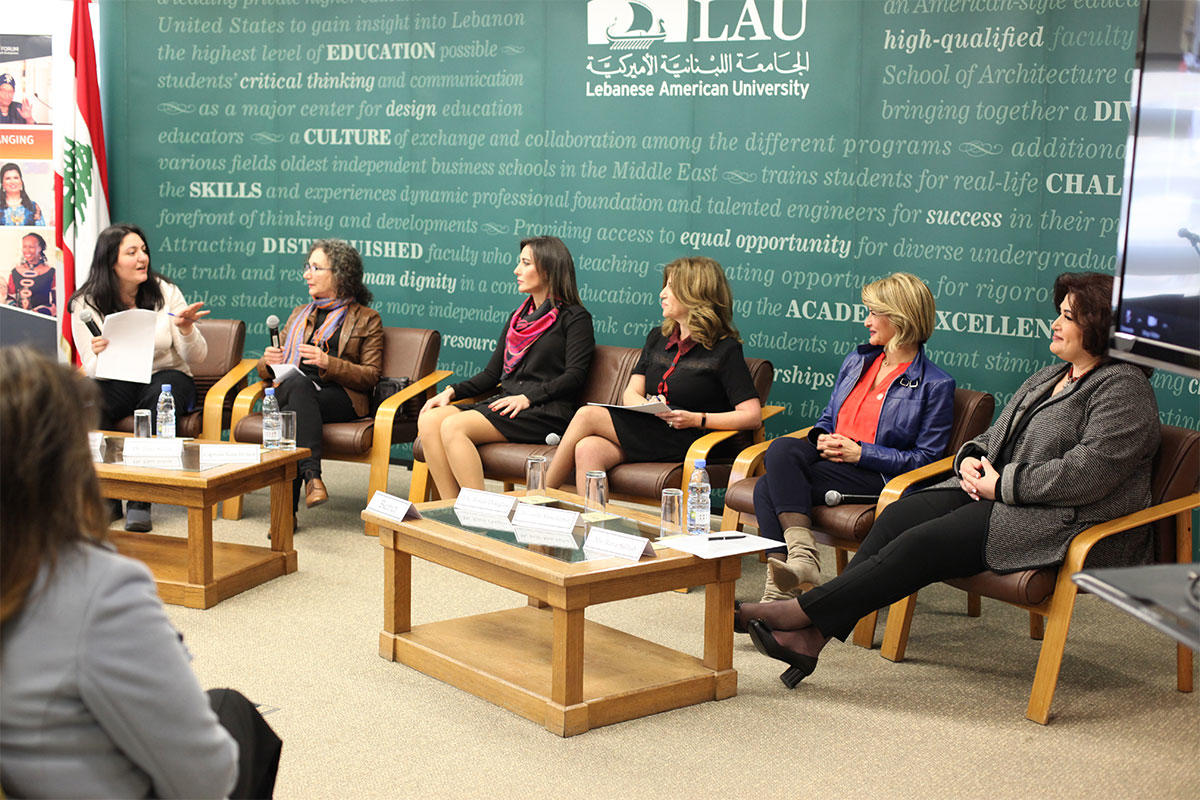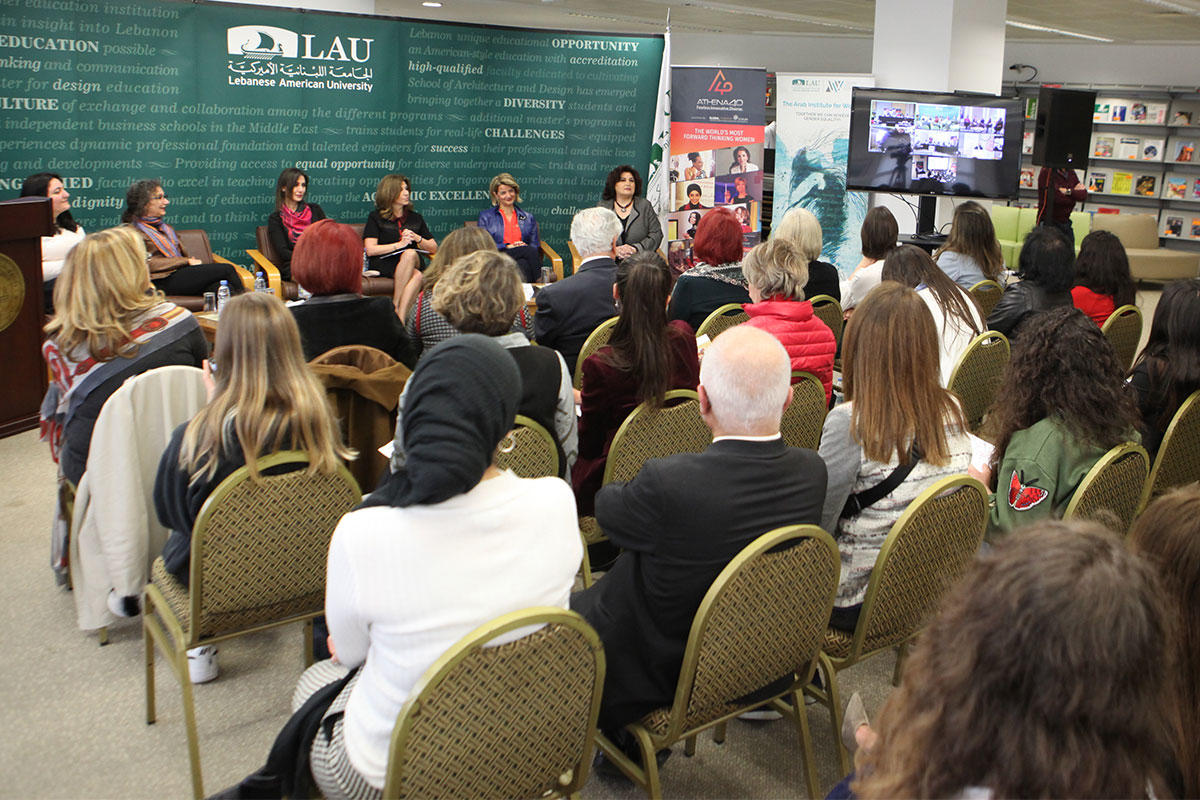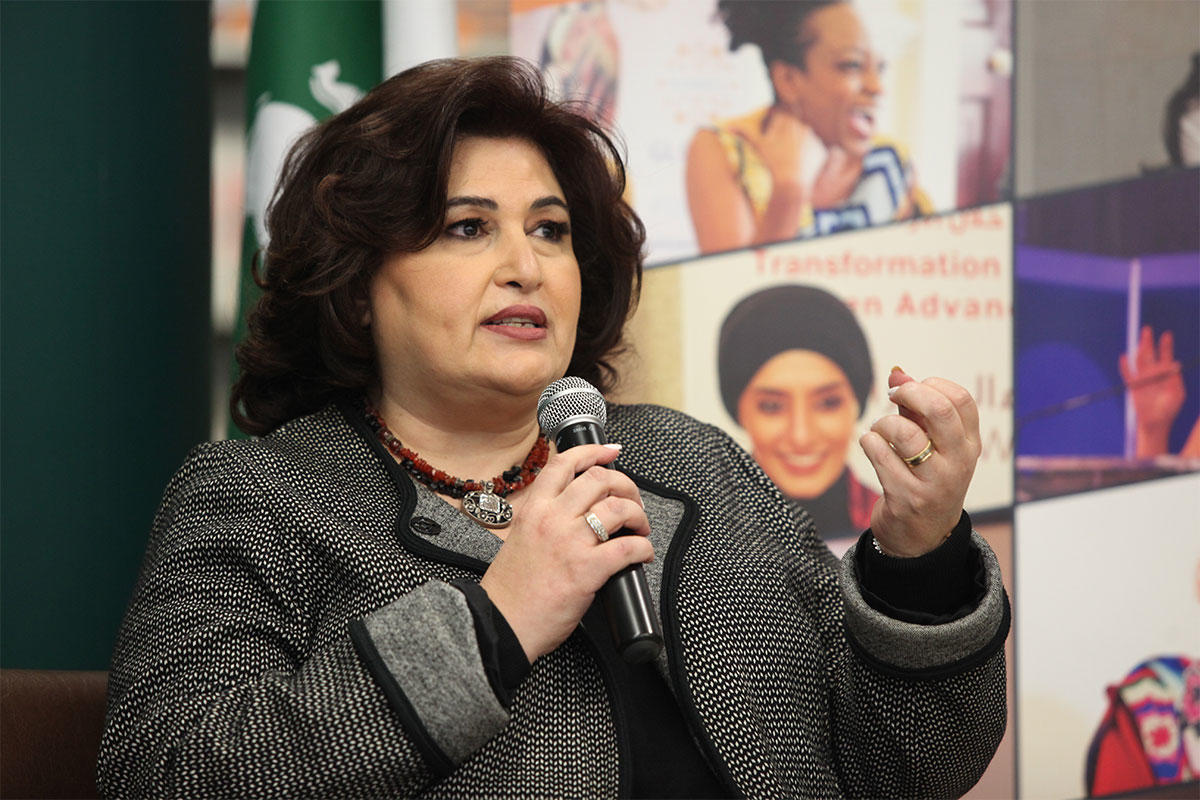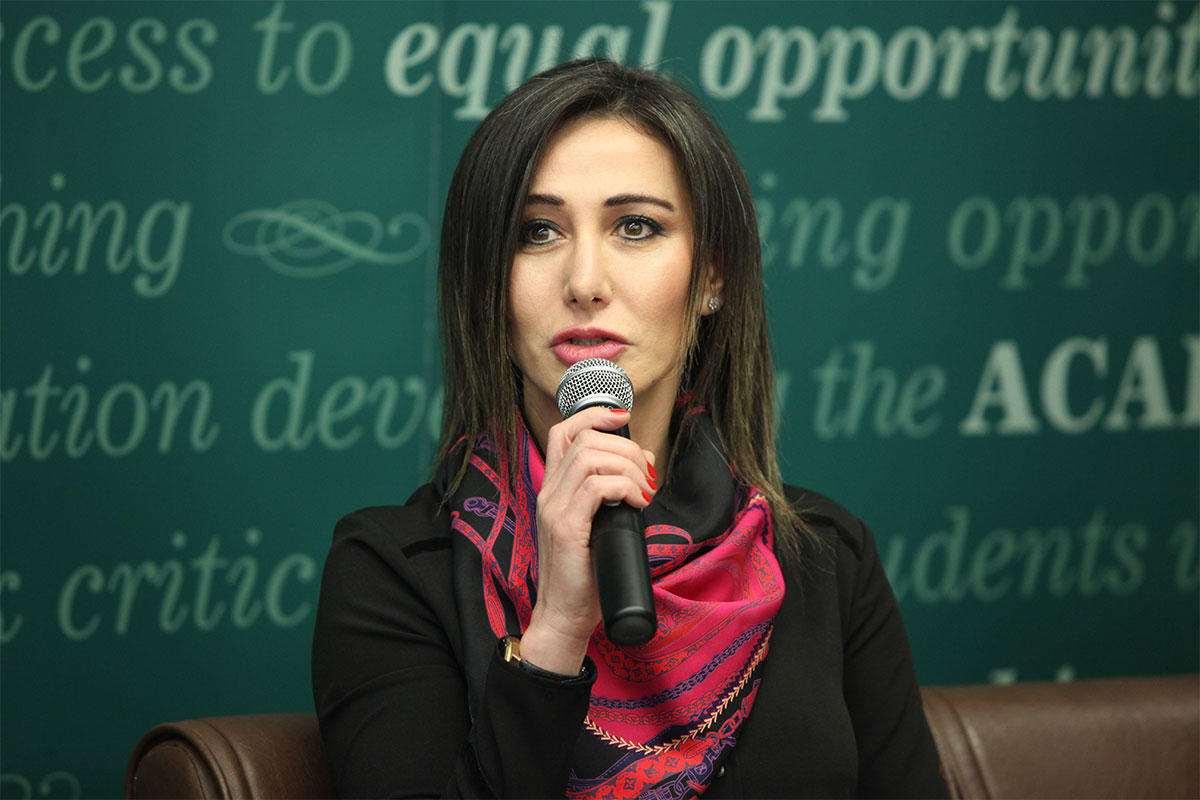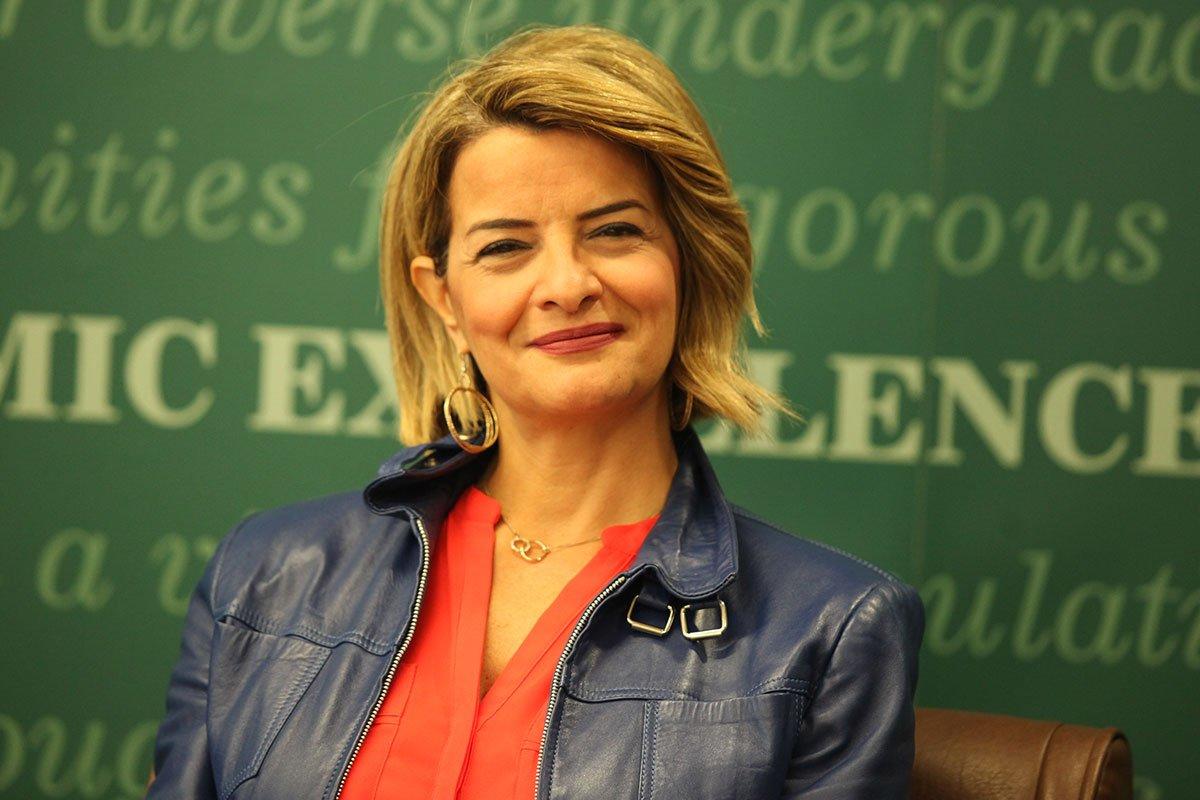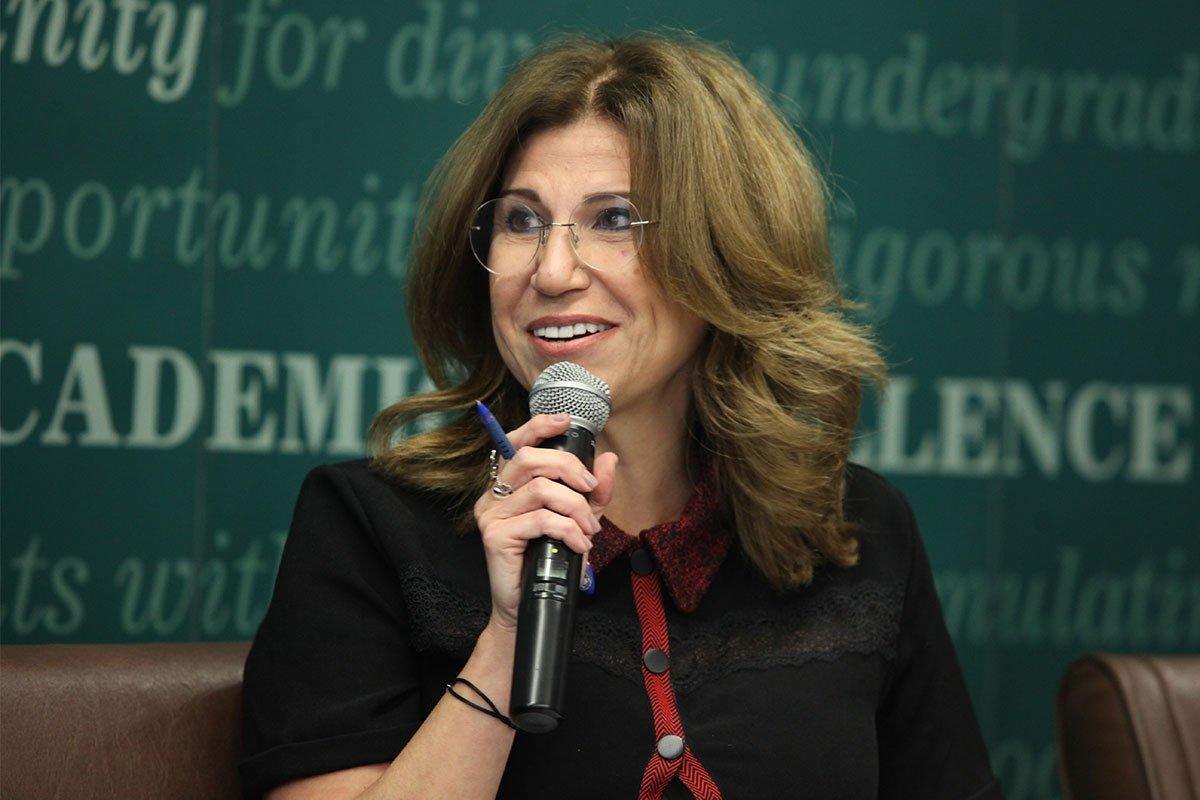 To mark International Women's Day, the Arab Institute for Women (AiW) at LAU invited six leading Lebanese women to take part in a global conversation on women's issues – the Second Athena 40 event – held this year under the theme Making the Case for Female Leadership, and organized in partnership with Global Thinkers Forum.
The panel was live-streamed in parallel with seven others worldwide, which were centrally moderated by the BBC World's Tim Willcox. Besides Beirut, more than 60 women leaders connected from California, London, Athens, Amman, Johannesburg, Istanbul and Karachi.
AiW Director Myriam Sfeir gave an overview of the topics being discussed across the five continents: what progress has been made in terms of women empowerment; where the major challenges and opportunities lie; who were the real change makers globally; and what can be done, in tandem, to promote diversity and inclusivity.
The establishment of the AiW in 1973, Sfeir pointed out, was testimony to LAU's legacy of commitment to women and girls. Going over the institute's areas of focus – from forging strategic collaborations that address violence against women to producing timely research – she declared that the AiW's purpose was to "support the next generation of activists and agents of change," as "we do not need bystanders – rather transformative leaders."
One such leader is LAU's Vice President for Student Development and Enrollment Management Elise Salem, who opened the conversation by declaring that at LAU "the accessibility of the university for women has been foregrounding." She listed examples of alumnae and students who are making strides in the community, from Fulbright and Rhodes scholars to secretary-generals of simulation programs and record-breaking athletes.
Within the academic realm, Instructor at Saint Joseph University Roula Douglas – who is also a journalist, author and researcher – spoke about how she cultivates a positive self-image among the women she mentors. "I tell my students that their opinions count, but you have to articulate your own and make your voices heard."
Joelle Abou Farhat, co-founder and president of Fiftyfifty – an NGO that promotes gender equality in private and public sectors with a focus on political decision-making positions – reflected on her personal journey and how it fueled her passion to champion women in politics. "In a household of five daughters, I was raised on the values of gender equality. My first grasp of the gender gap came when I entered the workforce," she explained. Through her NGO, she has contributed to trainings and encouraging female candidates to run for the Lebanese parliamentary elections where the numbers increased from 12 in 2009 to 113 in 2018.
Considering the still-insufficient numbers of women in leadership positions, journalist and co-founder of the feminist collective Fe-Male Hayat Mershad – who also moderated the panel – questioned why we needed more women leaders in Lebanon.
"The actual question is: why don't we need more women leaders?" replied Talent and Communication Partner at Deloitte Rana Ghandour Salhab. "In a volatile, uncertain world, we need to capitalize on all the talent we have," she argued, adding that from a business viewpoint, investing in educating women is "money going down the drain" if they are denied the opportunities men enjoy in the workplace.
Echoing that thought, Middle East Airlines' first and only captain, Rola Hoteit, offered first-hand examples from working in a male-dominated sector.
To get promoted from a co-pilot to captain, both Hoteit and her husband had to sit for a series of exams, which happened to take place around the same time. "Upon comparing the challenges we were given during the in-situ exams, I found that I was being put under a lot more pressure than he was. I believe I was being tested as the prototype [for female pilots]."
In terms of recommendations, panelists offered a wealth of ideas: women leaders inspiring other women, accelerating women's advancement, and volunteering time to serve on advisory boards of organizations other than their own, not to mention the importance of investing in the youth and engaging men.
"We have been overtaxed by a male-dominated leadership," noted Dr. Salem, suggesting alternative traits for optimal female leadership, such as "emphasizing the team, modesty, listening and not preaching, leading by example, using compelling reasoning and not using fear tactics for power gain."
In a concluding remark, LAU President Joseph G. Jabbra called on attendees to try and "change the mindset that governs this country." He invited panelists to try and bring more men into the conversation, declaring it "essential to have women participate – on equal footing – to finding a solutions to our problems."