Prestigious Shoman Research Award Granted to Dr. Jad Melki
LAU Associate Professor of Journalism and Media Studies Jad Melki receives Shoman Award for his research on the impact of social media in the Arab World.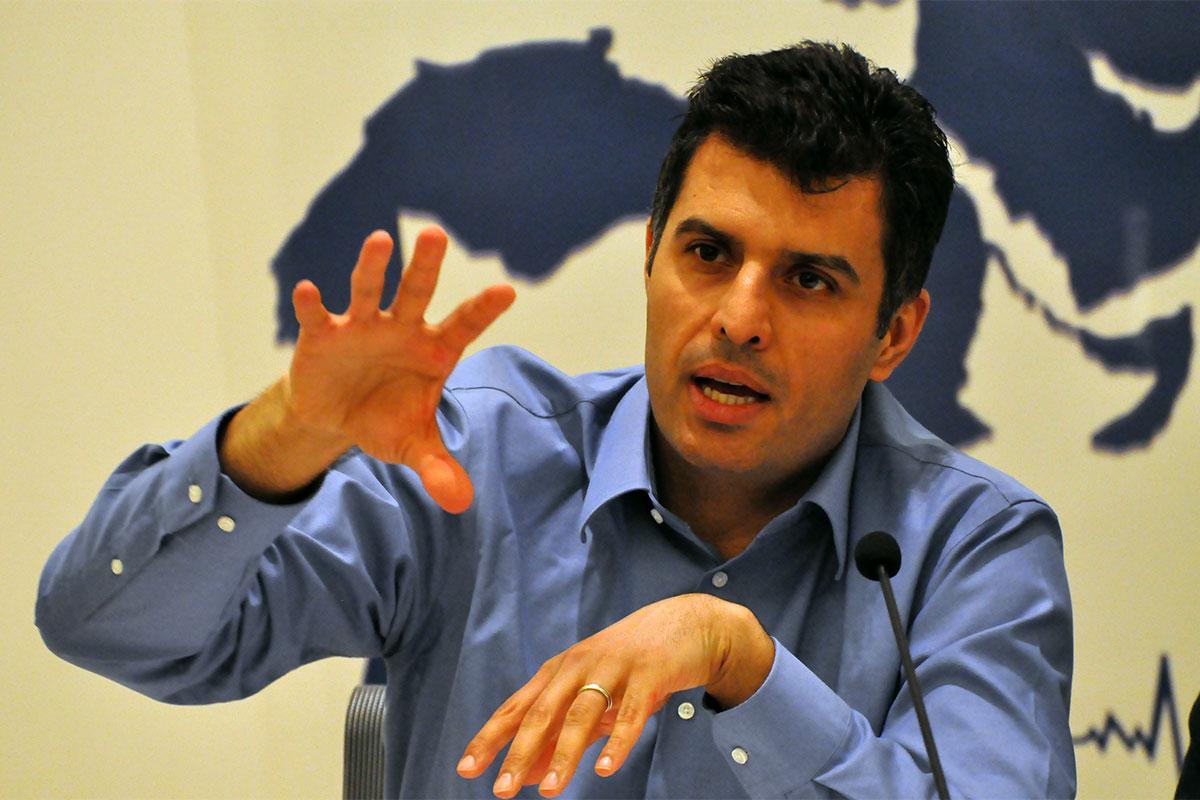 Dr. Jad Melki, associate professor of Journalism and Media Studies at the School of Arts and Sciences and director of LAU's Institute of Media Research and Training (IMRT), has won the 2020 Abdul Hameed Shoman Arab Researchers Award in recognition of his research on the impact of social media in the Arab World.
Dedicated to promoting scientific research throughout the Arab world, the prestigious award is granted to researchers who have contributed to scientific and applied knowledge and public awareness of the importance of scientific research.
Out of 477 candidates from various Arab universities and institutes, 13 winners were selected in six scientific fields: medical and health sciences; engineering sciences; basic sciences; economics and administration sciences; agriculture and technology; and literature and humanitarian, social and educational sciences, the category in which Dr. Melki shared the award with Dr. Badriya Nasser Abdullah Al-Junaibi from the UAE.
Dr. Melki has recently led two major research studies, Media Uses and Trust During the Protests – also published in Arabic in Al-Adab Journal – and Mitigating Infodemics: Media Uses in Lebanon During the Coronavirus Pandemic that shed light on the Lebanese population's response and selective exposure to media in times of unrest, crisis and uncertainty.
"The award," said Dr. Melki, "highlights the role played by the Department of Communication Arts at LAU in advanced scientific research in the media, which goes beyond the technical, preparatory, media and research fields." Furthermore, "it underscores the robust research capabilities of Lebanese universities despite the challenges the country is facing."
It is noteworthy that the number of award winners since its launch in 1982 has reached 447 from Arab universities, academic institutions and scientific centers. In addition to the winning certificate, the award includes a financial reward and participation in preparing and inspiring a generation of Arab researchers, experts and specialists in various academic fields.
This is the second Shoman Award for an LAU faculty member. In 2017, LAU Associate Professor of Cell and Molecular Biology, Dr. Mirvat El-Sibai, was honored for her extensive and impactful body of research in cancer metastasis.
Studies prepared by Dr. Jad Melki and colleagues at LAU's Institute of Media Research and Training can be accessed on https://soas.lau.edu.lb/academics/centers-institutes/imrt/.