Two Ranking Surveys Confirm LAU's Resilient Performance and Steady Regional Excellence
QS Arab Region 2021 has confirmed LAU's No. 2 position in Lebanon, while the Times Higher Education Subject Rankings 2021 placed LAU at No. 1 in Business and Economics.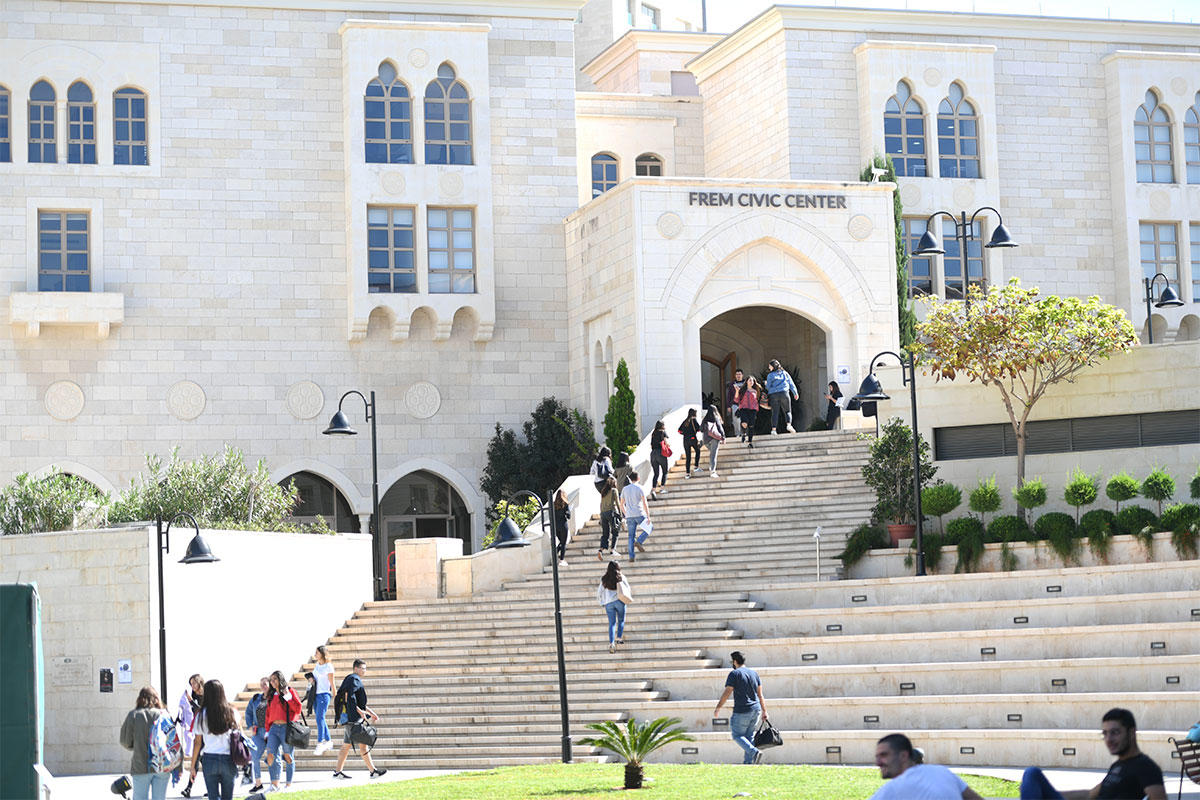 LAU's continuous pursuit of improvement and excellence, in spite of the worst crises in the country's history that threatened to curtail it, has earned it a no. 2 ranking in Lebanon by QS Arab Region 2021 and its first-ever subject rankings by Times Higher Education, where it gained no.1 position in Business and Economics.
In the QS Arab Region University Rankings 2021, LAU was placed second in Lebanon, 14th in the region, up one place up from 2020, and among the top 9 percent universities. Employer Reputation was once again LAU's major strength ranking it at 4th regionally, up from 8th in 2020, followed by Citations per Paper, a metric where LAU ranked first in Lebanon.
Employer reputation is calculated based on a survey that collects views of employers from around the world, indicating which institutions provide them with the best professionals. Taken together with LAU's performance in Citations per Paper, the rankings attest to the university's progression in implementing its Third Strategic Plan.
"These have been testing times worldwide with the challenges posed by the pandemic. More so in Lebanon, where the health crisis has been compounded by severe economic meltdown," said LAU President Michel E. Mawad. "Our ranking results prove that we are up to the task and will stay the course by redoubling our efforts to safeguard the future of our students and our institution's positioning."
"Based on the responses of approximately 45,000 employers to the QS Employer Survey," noted Assistant to the President for Institutional Research and Assessment Diane Nauffal, "LAU's graduates are competent, innovative and effective in the workforce. They are equipped with the learning experiences and the soft skillsets needed for gainful employment."
Notably, as LAU also ranked for the first time ever in two subjects out of 11 in The Times Higher Education Subject Rankings 2021, it gained no. 1 position in Lebanon in Business and Economics (301-400 bracket).
Furthermore, it was placed at no. 2 in Clinical and Health (501-600 bracket). In the 2021 edition of the Times Higher Education (THE) World University Rankings, released in September 2020, LAU's ranking as second nationwide for two years running had reinforced its strong position among leading universities in Lebanon.
The weightings THE employs for its subject rankings are teaching or the learning environment; research in terms of volume, income and reputation; citations, which reflect the influence of the institution's research; international outlook in staff, students and research; and industry income or innovation.
Furthermore, to qualify for the THE subject rankings, a university must satisfy a publication threshold as well as an academic staff threshold by discipline.
Provost George E. Nasr reaffirmed that "despite the multiple challenges and crises Lebanon and LAU are facing, we will keep striving in our pursuit of academic excellence and in positioning ourselves as a leading institution of higher learning in the region. The QS Arab Region and THE 2021 rankings placing LAU as second in Lebanon and leading all universities in the country in Citations per Paper are a clear attestation of the resilience and commitment of our faculty to persevere against all odds in their research efforts, contributing to a unique learning experience for our students."