AKSOB Reaccredited by Prestigious AACSB International
LAU's Adnan Kassar School of Business retains its position among the 5 percent accredited business schools worldwide.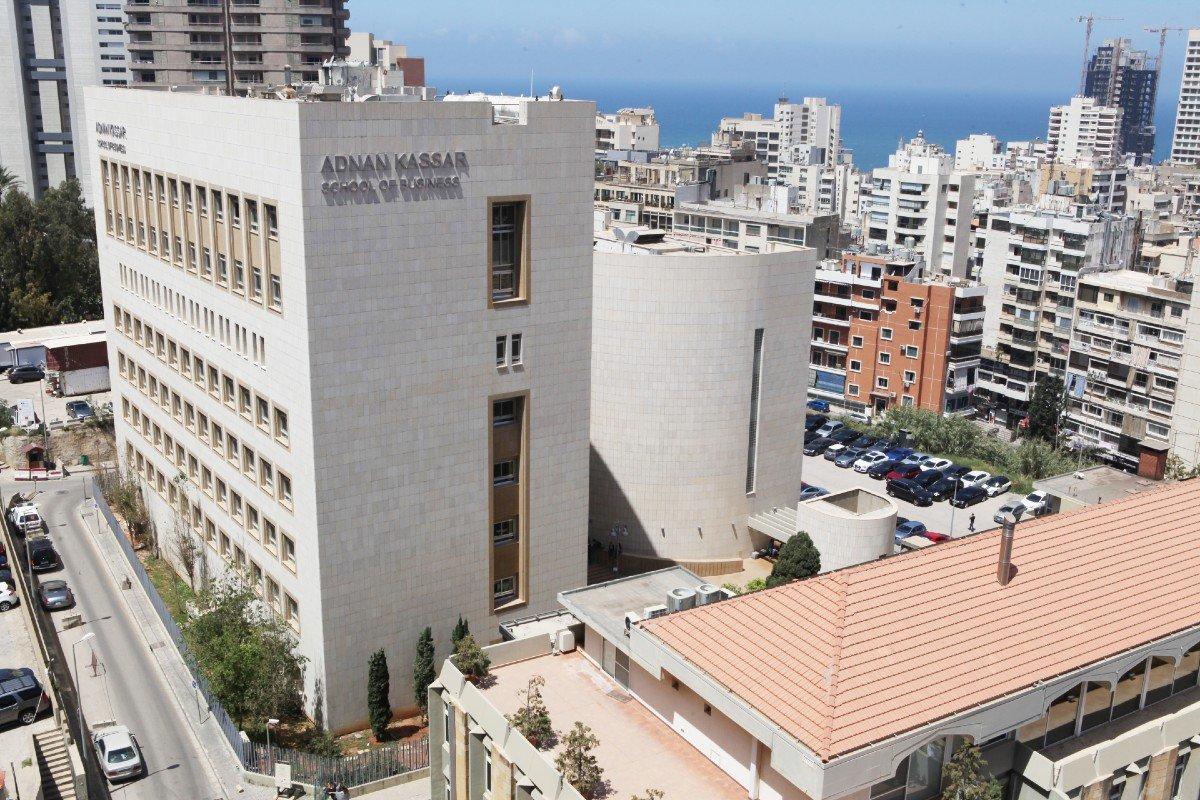 LAU's Adnan Kassar School of Business (AKSOB) has been reaccredited by the Association to Advance Collegiate Schools of Business (AACSB) International, reflecting its holistic approach to education and the caliber of its faculty and academic staff.
AACSB, a global nonprofit association that evaluates and accredits business schools and programs, aims at fostering engagement, accelerating innovation, and amplifying impact in business education.
Following the virtual visit for the continuous improvement review (CIR) in May, AKSOB ensured a full five-year accreditation (2021-2026) based on the newly amended 2020 business accreditation standards covering the areas of strategic management and innovation, learner success and thought leadership, engagement, and societal impact.
The AACSB continuous improvement review process is conducted every five years and creates an ongoing focus on continual development. This guarantees that the school's strategy, mission, and its plans for implementation are consistent with AACSB's accreditation standards.
Reacting to the news, Dr. Wassim Shahin, Dean of AKSOB, said that this was another milestone achieved by AKSOB this year in addition to the ACPHA accreditation.
"Accreditation renewal is as important as receiving the first crown, especially that its resumption and continuation is based on the new standards developed by the AACSB and implemented for the first time this year on LAU and very few universities," he said. "The decision to grant the new award and trophy attests that AKSOB's faculty and staff, to whom I am eternally grateful, preserved the existing necessary quality and made excellence enshrined in our culture and practice to meet the new standards."
Provost George E. Nasr saluted Dr. Shahin's solid leadership and commitment to advance the school to the next level. He extended his sincere appreciation "to the school leadership team, faculty, staff, students and all supporting university offices and services for their hard work and efforts in achieving this milestone – a demonstration of AKSOB's collective strengths and teamwork."
Back in 2016, AKSOB was awarded the AACSB accreditation, joining the select 5 percent of accredited business schools worldwide. AKSOB maintained its commitment to AACSB's guiding principles and business standards and embraced the peer review process it advocates.
AKSOB accepted the invitation to be a pilot school for the 2020 Business Standards and provided feedback that would ease the transition from the 2013 standards. The transition period for adopting the identification of 2020 business accreditation standards is taking place between January 2021 and June 2023.
Dr. Salpie Djoundourian, associate dean and chair of the AACSB continuous improvement review taskforce at AKSOB, indicated that the process of self-evaluation, for accreditation and reaccreditation purposes, leads to a quest for improvement.
"The initiatives that AKSOB documented in the CIR report including new programs, program delivery modes, alternative teaching and learning pedagogies, and technology use, represent testimonies to the unparalleled commitment and engagement of AKSOB faculty and staff as well as the continuous support of the school and university administration to promoting quality education."
LAU President Michel E. Mawad congratulated the school, its faculty, and staff on this great achievement. "I know a lot of hard work has gone into this and your reward is very much deserved. AKSOB's five-year accreditation is a feather in LAU's cap."
This milestone comes on the heels of another success, the Accreditation Commission for Programs in Hospitality Administration (ACPHA), that ensured a full seven-year accreditation for AKSOB's Department of Hospitality and Tourism Management.