Alumni Spotlight: Filmmaker Oualid Mouaness
The award-winning director and producer discusses his film 1982 that screened during Unbroken: A Film Series Celebrating Memory and Identity in Lebanese Cinema.
By Hanan Nasser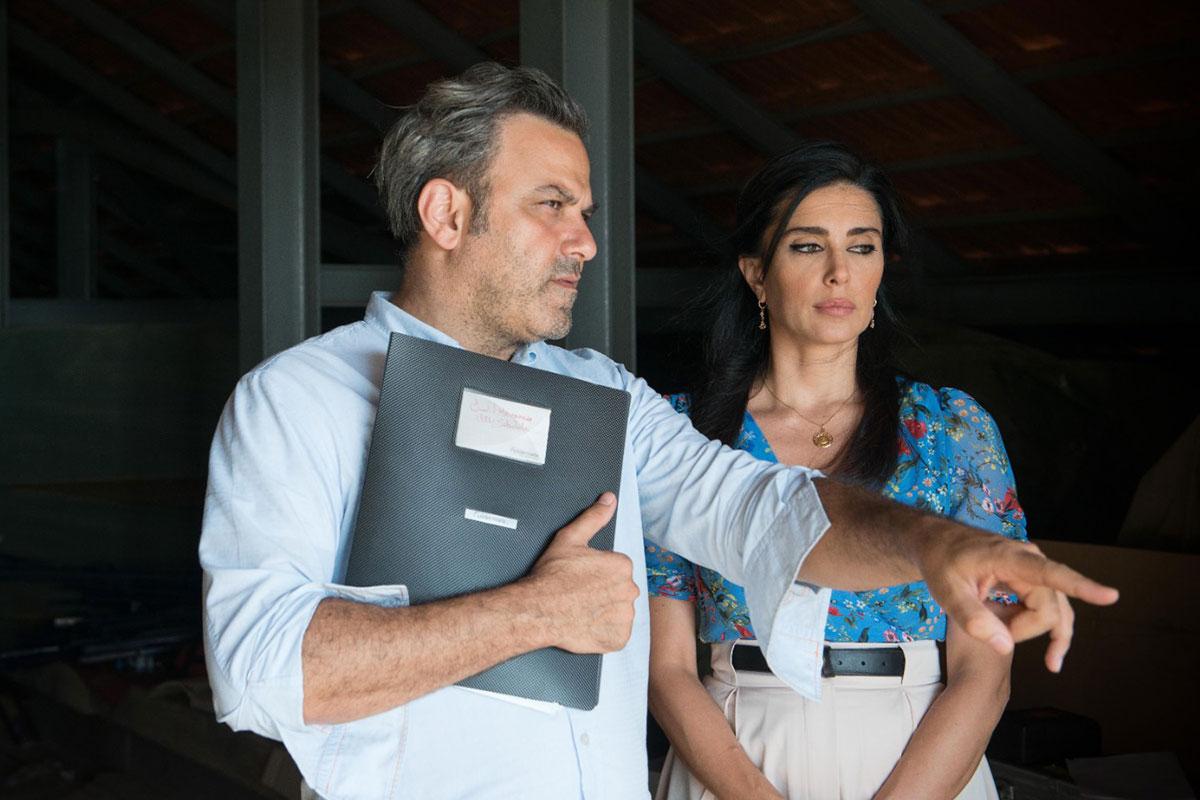 For years, filmmaker Oualid Mouaness (BA '94) could not shake off the memory of one specific day at his elementary school: end-of-term exams, his love for a classmate, hushed conversations among teachers, and the abrupt end of a seemingly normal school day. A city razed to the ground: the Israeli invasion of Beirut. The date: 1982.
Mouaness had started a short story based on his recollections for a creative writing class when he was a student at LAU – Beirut University College (BUC) back then – to no avail. "Each time I wrote it, I couldn't find the right words to express the story. It was so close to home that however I tried to write it, it felt emotional and 'cheesy.' I was never able to finish it at the time, so I shelved it," he says.
It wasn't until decades later that he succeeded in capturing that memory – which was "emblazoned in my mind"– in the award-winning feature film 1982.
Written, directed and produced by Mouaness, 1982 was Lebanon's official selection for the 92nd Academy Awards 2020, won the NETPAC award at its world premiere at the Toronto International Film Festival and has continued to accrue accolades around the world.
It recently premiered in New York on August 17, during Unbroken: Memory and Identity in Lebanese Cinema, a film series co-organized by LAU New York Headquarters and Academic Center and Socially Relevant Film Festival NY.
The story revolves around 11-year-old Wissam's predicament as he tries to express his feelings to his classmate Joanna. The young boy's internal conflict, his very innocence, is made all the more poignant by the mounting tension in the background: News bulletins streaming over the radio and worry etched on the teachers' faces as they calmly try to distract the children by maintaining a sense of normalcy.
"The film relays my exact experience on my last day of school," says Mouaness, "and telling it from the point of view of a child liberated the narrative from the polemic that could saddle a film addressing that year in Lebanon's history."
But it would take more than a memory of an 11-year-old to deliver the two levels of truth that drive a story: the factual and the emotional. In cinema, says Mouaness, "there is a constant battle between factual truths and emotional truths." In 1982, that emotional tension that transports the viewer reaches a pinnacle, "a moment of suffocation that reflects the feeling the Lebanese people had when their country was so brutally violated."
In order to distill that memory and the events of the day, Mouaness went back to his elementary school "which triggered a lot of details," spoke to some of his classmates and tracked down a couple of his teachers to gain their perspective.
"It is about choosing what memories to include, and from those, kind of reconstruct the day and reconstruct the moment," he says.
To recreate the timeline as accurately as possible, he relied heavily on research, referring to the rich archives of the Assafir and Annahar newspapers going back 10 days before and 10 days after the invasion.
"The archives provided a minute-by-minute record of what was going on and where in the country," says Mouaness. "I also worked with a wonderful person [journalist and writer] Sahar Mandour, and we did a lot of research on the presentation of the newscasts, bulletins and their chronology."
The dynamics with the actors who have all lived through the invasion allowed for a sort of "shorthand" – he says – that helped reach "the emotional accuracy I wanted to get them to."
After his graduation from LAU, armed with a strong thesis film, Mouaness won a scholarship to study cinema at Florida State University. He describes his career, spanning several genres, as a series of experiences and refuses to be limited to a title or a job description. 1982 is his first feature film as a director and ninth as a producer.
"I have the ethos that the producer is as much a filmmaker as is a director. Filmmaking is about a team, and about growing together with the team. I started at the bottom. I did everything and learned everything with no bias," he says. "What was most important was that I did what I loved, and stayed as close as possible to filmmaking."
Among Mouaness' objectives in storytelling is to entice viewers to research that particular period in Lebanese history, "because in Lebanon unfortunately we have not written our past."
"The most important thing about 1982 is remembering the war that we went through then, and the wars our country is still experiencing to this day," he says.
"It's a feeling. It's inside of us more than it being the war outside. The film expresses this feeling, this tension and this fear. The shelling may end in a minute, but the feeling persists, and the memory lives on."
The feature will resonate with viewers who were in Lebanon at the time of the incursion, and who will recognize several meticulous details that may spark memories or at least evoke a sense of identification, albeit traumatic.
As it continues to accumulate youth awards, says Mouaness, the film is speaking to younger generations around the world and "prompting web searches about what really happened in Lebanon in 1982. That, in and of itself, is a triumph. It is also being integrated for school and university viewings in some European countries."
"I made this film, in a way, to ascertain that our unwritten history is not forgotten. For now at least, that's necessary for our cinema," he adds.
The Unbroken series, that ran from August 17 to August 22, included panel discussions and screenings of features, documentaries and shorts by LAU alumni Kareem Kassem, Ghada Youssef and Adam Jammal, and LAU Assistant Professor of Film Sarah Kaskas, in addition to award-winning filmmakers such as Ziad Doueiri, Jocelyn Saab, Maroun Baghdadi, Philippe Aractingi and Carol Mansour, among others.
A recording of the thematic panel discussion with Mouaness, Kaskas, Mansour and Aractingi is available here.