Dr. Seba Ali Relaunches Relief Mission for August 4 Victims
LAU faculty member says campaign will support families still struggling after explosion.
By Hanan Nasser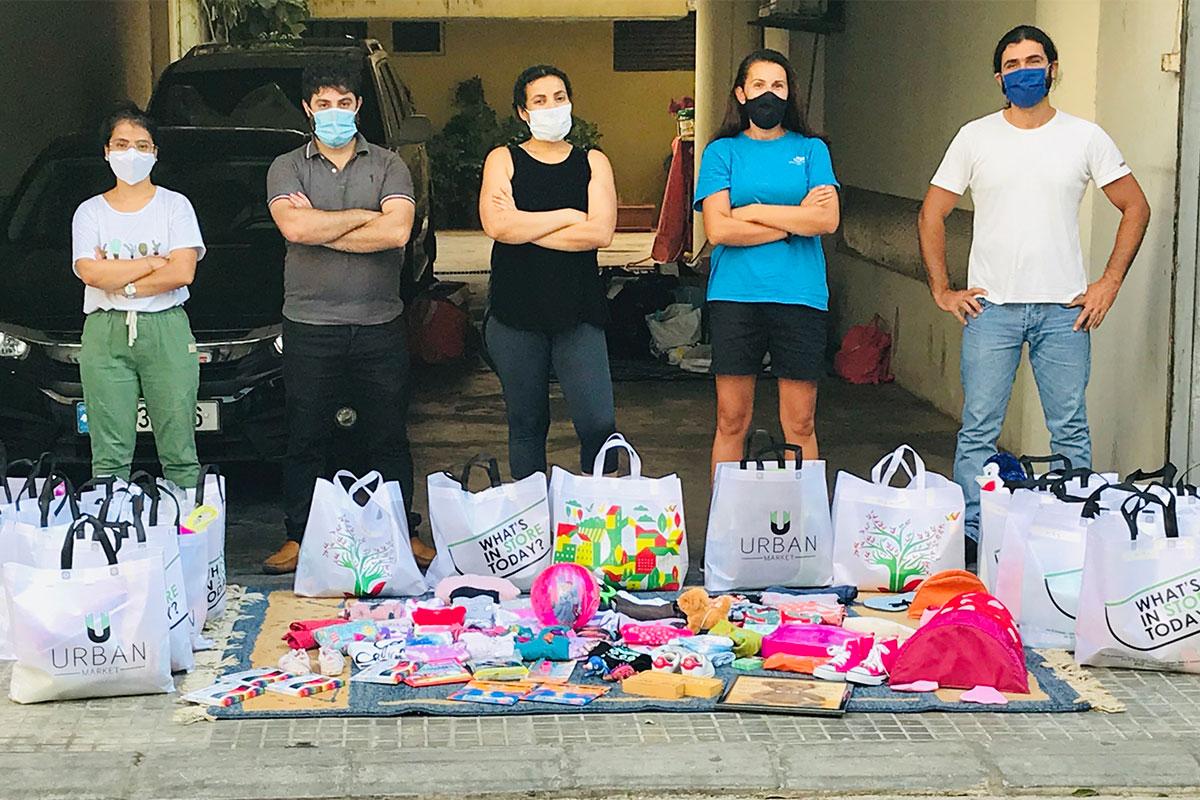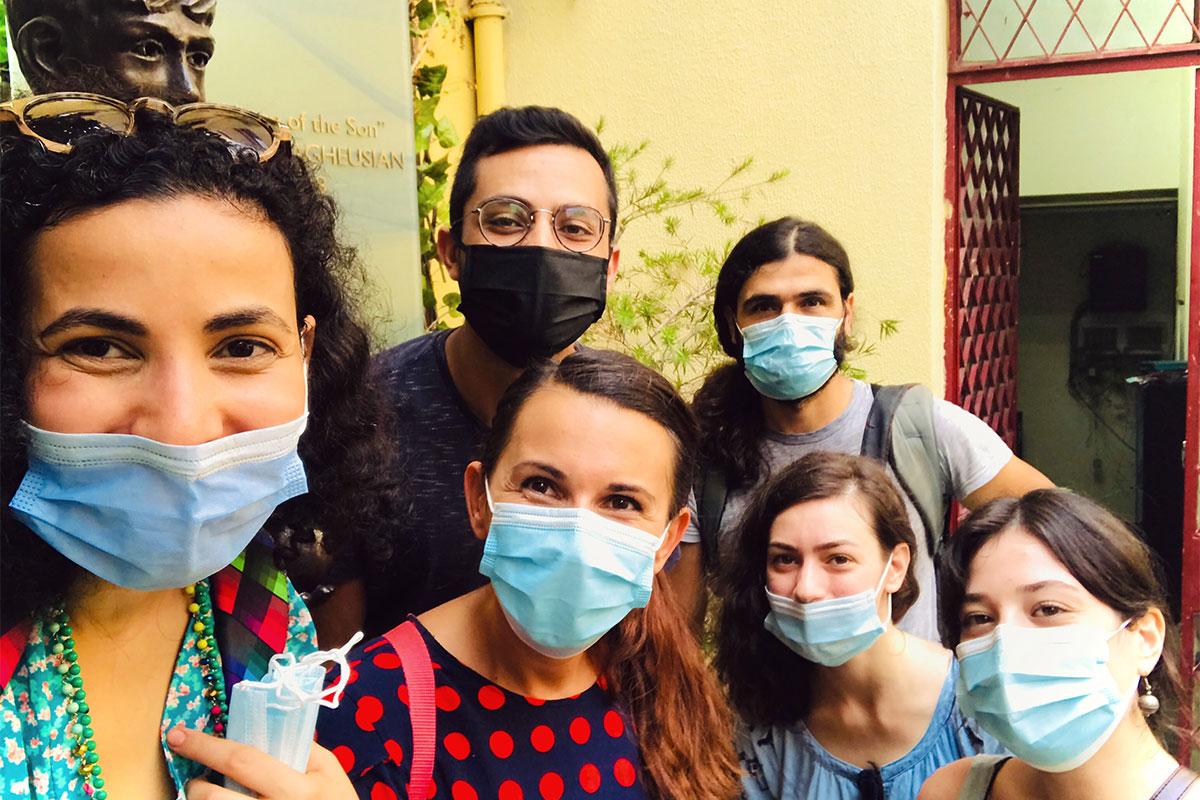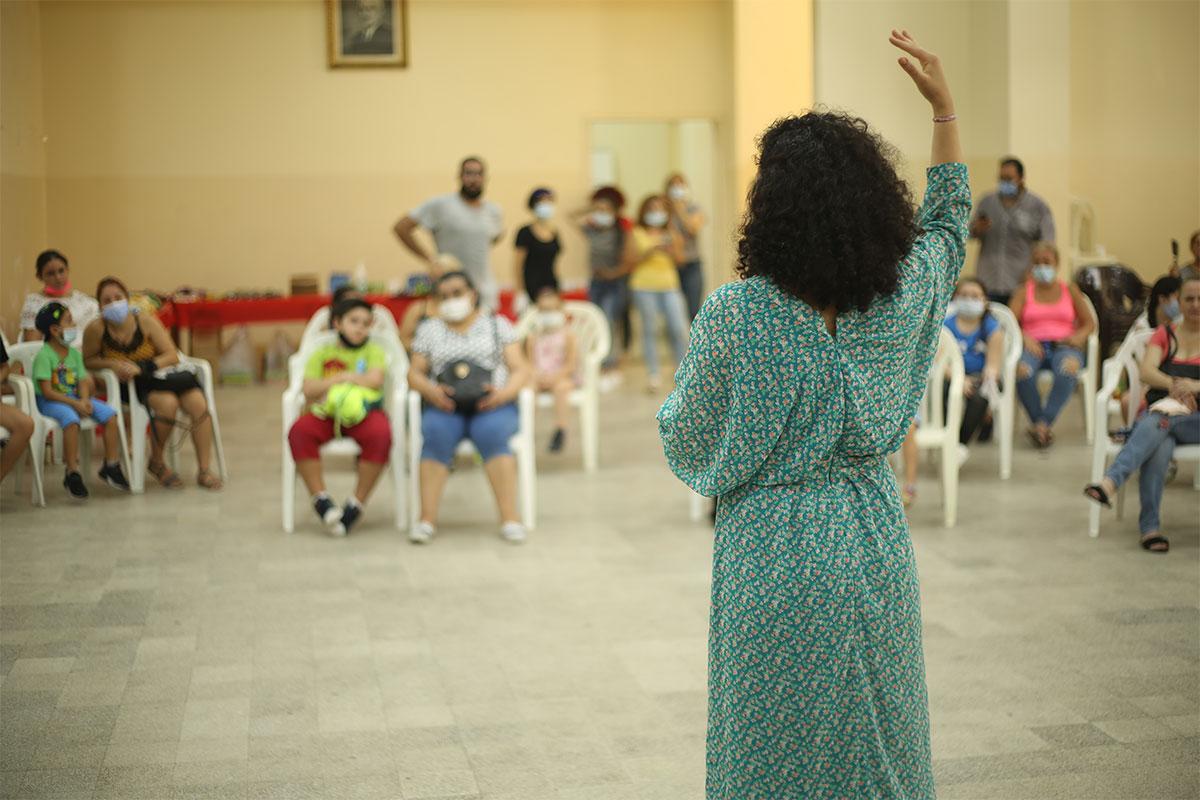 In the aftermath of the August 4 explosion at the port of Beirut, Assistant Professor of Music at the School of Arts and Sciences Seba Ali launched a relief aid campaign to provide direct support to the families and individuals impacted by the blast. Months later, Dr. Ali is relaunching the mission to help the victims who are still suffering under a crushing economic situation.
The campaign started as a modest fundraiser with a goal of $10,000, which was achieved within 20 hours. It has blossomed into a massive relief aid mission involving a host of volunteers – from LAU students, alumni, faculty, staff and the broader community – recruited by Dr. Ali. She was able to raise more than double the goal in direct donations in addition to donations in kind. In total, the relief mission raised more than 300 million Lebanese pounds that went toward assisting and protecting hundreds of families.
Six months later, with the COVID-19 outbreak and the economic collapse, Dr. Ali is still fielding calls for help from families who have yet to receive compensation for losses in the explosion and who are in dire need of aid.
"With the extreme collapse, some families are still living in damaged houses," she said. "Previously, we helped 17 families fix their houses and 32 families pay their rent for three to six months. We moved many families to new homes because theirs were completely wrecked. As more families still need our help, we decided to launch a fourth phase of the relief mission."
Twenty-seven volunteers conducted 53 on-the-ground missions and provided support to hundreds of families, especially in marginalized and impoverished areas around ground zero.
"We ran daily missions for medication, medical procedures, wheelchairs, repairs, houses, rent, food, clothes, milk, diapers, furniture, carpets, hot meals, appliances and electronics; everything the victims needed was delivered," she said.
"Our packages were personalized. Believing in the strong and emotional attachment to their favorite something, we worked to deliver personalized relief."
In the new phase, Dr. Ali said, the team will focus on providing medicine, rent and food, based on the requests she has been receiving.
Like the tens of thousands of victims, Dr. Ali was personally affected by the explosion.
"On that day, I passed by the Beirut Port around 4:45 p.m. in heavy traffic. Strangely enough, I did not notice the fire at all. I arrived home where my kids were playing happily with their friends and the nannies," she recalled.
"I went to the kitchen to make some playdough. As I was mixing the colors red with blue to make the color purple, the floor I was standing on slid down like a melted ice cube. I heard a dinosaur end-of-time roar in the air, and the kids shouting out 'Laila.' I ran outside to see the entire front glass and metal explode over everyone and my four-year-old run across and through it."
"When I saw my kid through the shattering glass I froze and almost covered my eyes expecting a blood bath!"
"In the bedroom where my baby sleeps, the entire wall with metal and glass collapsed. There were many scenarios where my kids would have been both killed and one scenario where we all left the house unscathed. That is the one scenario we ended up with."
After moving her family to a safe place, a distraught Dr. Ali went back to the apartment and live streamed the destruction on Facebook. The video soon went viral and she started receiving calls from colleagues and friends across the globe asking her to set up a fundraiser for them to help.
"We are speechless and grateful to have been allowed to offer all the assistance we could. Many houses have been repaired and many families moved to safe homes. Personalized and collective care packages get distributed daily," she said.
Dr. Ali made sure that each case was well studied and documented with receipts and data. Teams were dispatched to meet with the designated families to check up on them and identify their needs. Her aim was to have as much transparency as possible when dealing with donations – cash or in kind – that were delivered directly to the victims.
"The message and the calls I have been getting are from families I got to know very well, whom I have met and spoken to, and whose cases we have assessed," she said. "I will contact the donors and ask them to donate again. This is a cry for help that I feel responsible to fulfill with compassion."