IPE Conference Sheds Light on Curriculum Integration, Assessment and Accreditation
Dr. Peter Vlasses presents a comprehensive roadmap and shares best practices for optimal interprofessional education and practice.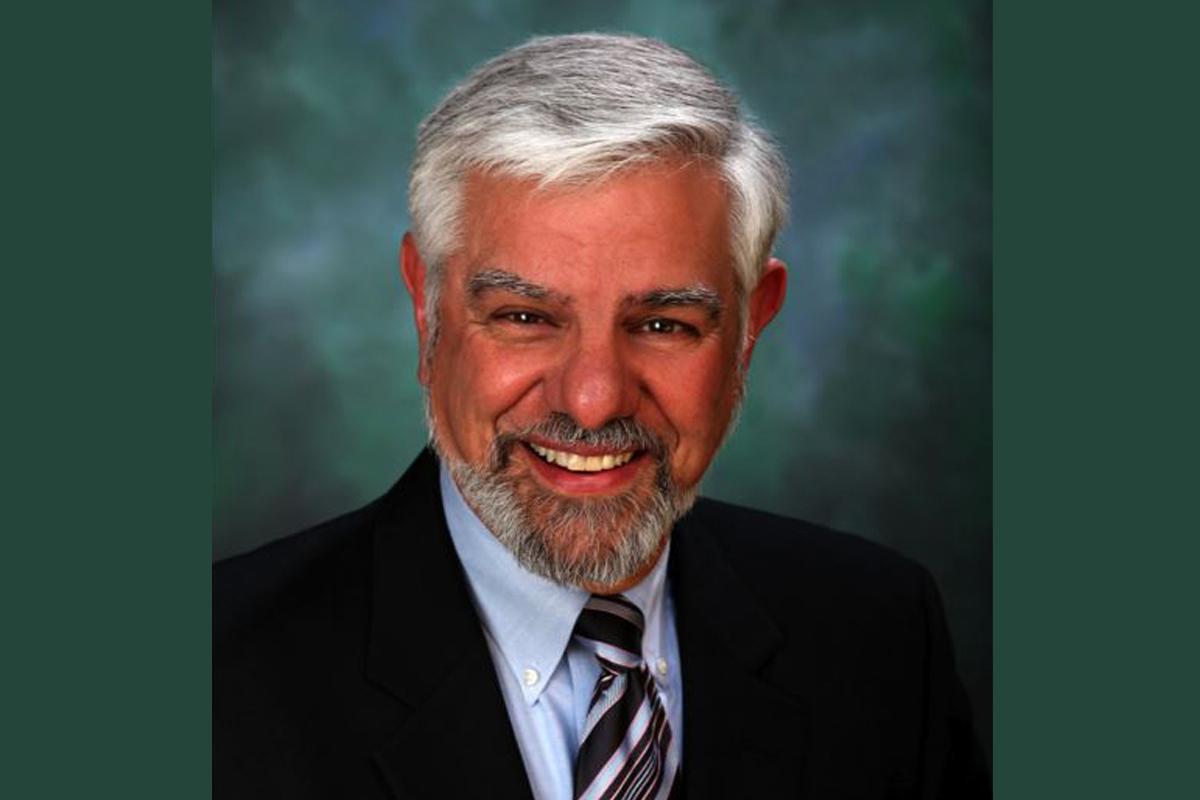 Last fall, LAU's Interprofessional Education (IPE) hosted a webinar titled Interprofessional Education: Best Practices for Curriculum Integration, Assessment and Accreditation, presented by Dr. Peter H. Vlasses, executive director emeritus of the Accreditation Council for Pharmacy Education (ACPE) and convener at Health Professions Accreditors Collaborative (HPAC).
Participants spanned LAU's Alice Ramez Chagoury School of Nursing (ARCSON), the Gilbert and Rose-Marie Chagoury School of Medicine and the School of Pharmacy, as well as the nutrition and social work programs from the School of Arts and Sciences.
Since 2010, the LAU IPE program has brought together students from across these schools and departments, to learn about, from and with each other on how to develop cohesive practices that improve healthcare and social wellbeing of patients – a differentiator at LAU that contributed to its ranking by the 2021 Times Higher Education as no. 2 in Lebanon in Clinical and Health.
"While an in-person conference would not have been possible due to the current pandemic, we went ahead with an online event, as we value our faculty development and our ongoing work on curriculum integration, assessment and accreditation," noted Clinical Assistant Professor and IPE Coordinator Maha Habre in her opening remarks.
SOP Dean and IPE Chairperson Imad Btaiche introduced Dr. Vlasses, whose relentless work, he said, "has had a profound impact on interprofessional pharmacy and beyond. He is a strong advocate of high-quality, efficient, collaborative and team-delivered healthcare provided to every patient."
Giving a historical overview of IPE, as well as Interprofessional Collaborative Practice (IPCP) in the US, Dr. Vlasses spoke about how a 1972 report, "Educating for the Health Team," by the Institute of Medicine – now called the National Academy of Medicine – had identified IPE and IPCP as the key to providing efficient, effective, comprehensive and personalized care.
"Back then, I was still a PharmD student, and believed that this is exactly where we needed to go," recalled Dr. Vlasses. However, hurdles such as resistance to change and lack of leadership, as well as treating IPE as an "add on" rather than a change in curricular philosophy, and lack of expectations for IPE accreditation, stood in the way of implementation.
The decisive moment came in 2003, when the HPAC and the National Center for Interprofessional Practice and Education collaborated to produce a report, Health Professionals Education: A Bridge to Quality, in which they recommended that accreditation bodies revise their standards, use a core set of competencies and coordinate their efforts.
IPE's impact, stressed Dr. Vlasses, has been and remains far-reaching: from modifying learners' attitudes and perceptions and changing their behavior, to optimizing the organizational practice and benefits for patients, families and communities.
Indeed, "this is from the rudimentary to where you can demonstrate that all this has led to better, safer patient care," he said.
Dr. Vlasses expounded on the accreditation requirements for IPE from medicine, nursing, pharmacy and nutrition accrediting bodies, as well as strategies and models to better integrate IPE in healthcare academic curricula.
For IPE assessment, he noted, a wide range of analytic methods and measures are being used, adding how researchers are conducting surveys as well as focus groups. "Trying to get more 360-degree evaluations on job performance would be great moving forward," he advised.
Webinar attendees, among whom were LAU's program and accreditation coordinators, were very appreciative of Dr. Vlasses' valuable input, and engaged with him through a Q&A on timely topics such as the implementation and assessment of IPE and IPCP during the pandemic. He responded by suggesting multiple tools for both learners and practitioners, such as video conferencing outbreak rooms, among others.
For experiential learning, he recommended obtaining the informed consent of patients to use their file for group discussions, and looking toward building simulated experiences, where the learners could identify drug interactions or study a standardized patient's diet and medical history.
For Associate Professor and Accreditation Coordinator of the Accreditation Council for Education in Nutrition and Dietetics (ACEND) Maya Bassil, the lecture was encouraging and informative, especially in terms of learning about the different options to offer and sustain IPE experiences remotely. "This is essential for healthcare education, especially for our Nutrition and Dietetics Coordinated Program, given that IPE is at the core of its learning outcomes and is a requirement for its accreditation."