LAU Awards Young Researchers for Published Work
The Office of Graduate Studies and Research creates initiative to consolidate a culture of graduate and undergraduate research across schools.
By Hanan Nasser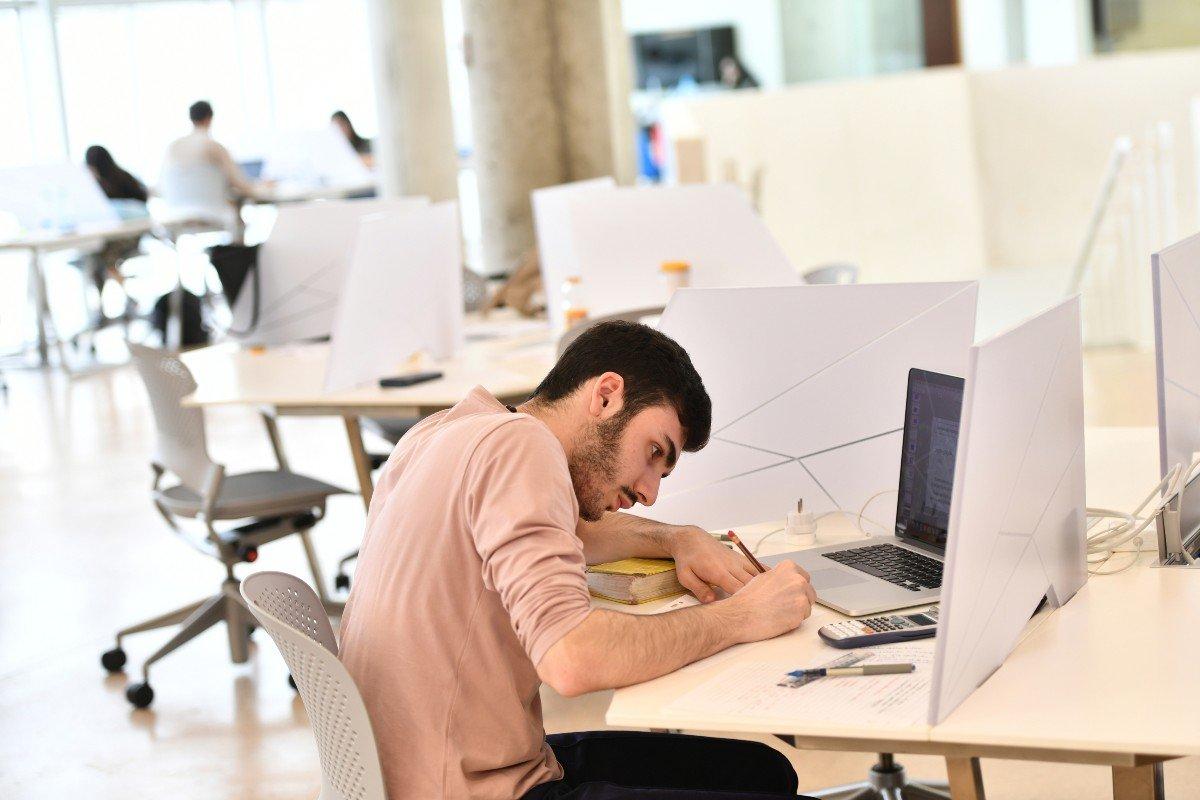 LAU's Office of Graduate Studies and Research (GSR) held its first Student Research Awards ceremony in recognition of undergrad and graduate students who have had an impressive research track during their years of study.
The online event was attended by Provost George E. Nasr, Vice President for Student Development and Enrollment Management Elise Salem, GSR Dean Samer Saab, GSR Assistant Dean Walid Marrouch, Dean of the School of Arts and Sciences (SoAS) Cathia Jenainati, administrators, faculty and students.
"The awards program is intended to cultivate research by graduate and undergraduate students and to encourage research mentorship by faculty," said Dr. Saab.
The research awards cover five broad categories across the schools: arts and humanities, engineering and technology, life sciences and medicine, natural sciences and social sciences and management.
"It is an initiative that encourages the culture of research and excellence at LAU," said Dr. Marrouch. Opening the applications for the awards to both undergraduates and graduates, he added, "was an advantage because it gives undergrads the incentive to look forward to do research at the graduate level, and grads the incentive to push further and apply to PhD programs."
Divided into two categories – the Outstanding Researcher Awards and the Young Researcher Awards – the difference, explained Dr. Marrouch, had to do with ranking, quality of the journal in which the research study was published, and contribution to the publication, namely as primary author or co-author.
Vicky Panossian – Outstanding Researcher Award (Arts and Humanities)
One of the awardees was Panossian who graduated from SoAS in Spring 2021 with a BA in English Literature and minors in history and psychology.
Panossian, who has an impressive research track record, was nominated for six studies (one published, two forthcoming, and three conference presentations).
Her study, "The metamorphosis: a literary analysis of the Arab Muslim refugee's interpersonal struggles of integration in London," was published in the British Journal of Middle Eastern Studies. She also has papers published in a number of other reputable journals including the Oxford Academic's Literature and Theology.
"In this study, I analyze works of literary nonfiction in order to understand the contemporary Arab refugee's struggles of integration in the UK, with a particular emphasis on London as a cultural hub," she explained.
"Although my bachelor's degree was in English Literature, I had a very interdisciplinary publication experience, often using literary works to understand social issues," she said of her approach.
Panossian's work mostly revolves around contemporary social issues pertaining to the Middle East, with current research focusing on Arab refugee integration strategies.
"I believe that these publications and research endeavors paved the way for me to pursue a master's degree in sociology and social anthropology," she said of the opportunities provided at LAU. "Through first-hand experience, I was able to understand my research preferences and inclinations, which in turn made me choose my future master's track."
Achraf Jardaly – Outstanding Researcher Award (Life Sciences and Medicine)
Jardaly won the award for his paper "Blount Disease and Obstructive Sleep Apnea: An Under-recognized Association?" published in the Journal of Pediatric Orthopedics, the official journal of the Pediatric Orthopedic Society of North America.
Jardaly graduated from the LAU Gilbert and Rose-Marie Chagoury School of Medicine in June 2021 and holds a BS in Biology and a Minor in Chemistry from SoAS.
"The research experience was extremely eye-opening. By leading the project, I realized how challenging it was to carry a research item to completion," he said. "But this was a fulfilling challenge, which is why I am currently completing a research fellowship in the US at the Hughston Clinic."
Issam Abdo Ahmad – Young Researcher Award (Social Sciences and Management)
A graduate of the Adnan Kassar School of Business (AKSOB), Abdo Ahmad won the award for his research study "Does the legal form matter for firm performance in the MENA Region?" published in the Annals of Public Cooperative Economics.
He graduated in Spring 2021 with an MA in Applied Economics and holds a BS in Economics from LAU.
"Being a professor has always been my dream. Knowing that research is a key part of academic work, my experience in research has given me the necessary skills to conduct, write, and publish in high-quality academic journals," he said.
"This [award] will surely have an impact on my academic and professional career especially as I start my PhD studies in Canada this Fall 2021 at HEC Montréal, Université de Montréal. I am forever thankful to LAU and my economics professors who have guided me to my PhD!"
Christelle Sawaya – Young Researcher Award (Engineering and Technology)
Sawaya, who is currently enrolled in the MS in Civil & Environmental Engineering at the School of Engineering, won the award for her study "Antibiotic transformation in an anaerobic membrane bioreactor linked to membrane biofilm microbial activity," published by Elsevier in the Environmental Research Journal.
"This experience was very important in increasing my analytical skills and expanding my knowledge overall in the field. I also enjoyed taking part in the collaboration with experts, which added value to my academic and professional career," she said.
The awardees received a commemorative plaque and an official signed letter, in addition to monetary compensation. Award recipients will also have their name along with the title of their publication listed on the GSR website.
Other recipients of the Outstanding Researcher Awards were: Sawsan El Zahr (Engineering & Technology), Maria Younes (Natural Sciences) and Mohammad El Abbas (Social Sciences & Management).
Winners of the Young Researcher Awards also included: Salma Yassine (Arts & Humanities), Mahdi Dhaini (Engineering & Technology) and Mohamad Mezher (Social Sciences & Management).
To browse more scholarly output by the LAU community, visit our open-access digital archive, the Lebanese American University Repository (LAUR).