LAU Launches Crowdfunding Campaign for COVID-19 Vaccines
Timely authorization by the Ministry of Public Health will allow LAU as a member of a university consortium to secure vaccines for the immediate and wider communities.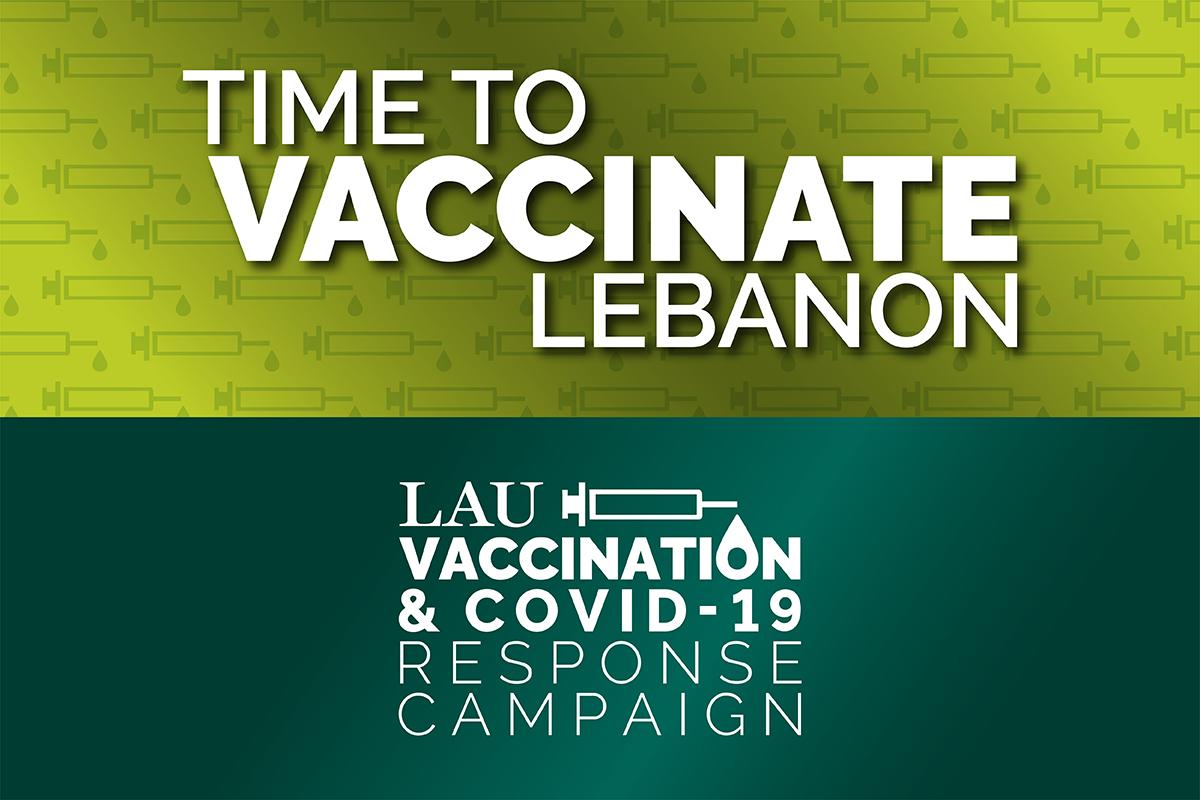 Since the rollout of the national vaccination campaign, Lebanon has been caught up in a race against time to immunize as many people as possible to curb the spread of COVID-19 and the emergence of new variants. As the country grapples with economic collapse and a high level of infections and fatalities, there now seems to be a bright light at the end of a long tunnel.
Realizing early on the need to scale up the supply and delivery of vaccines, LAU launched a vaccination fundraising campaign in February 2021 toward procuring vaccines directly from manufacturers. That drive can now come to fruition thanks to the support of the Lebanese Ministry of Public Health (MoPH) and its much appreciated effort to facilitate the process.
An agreement signed on April 16 between the ministry and a consortium of four university medical centers allows the latter to procure and deploy the Pfizer-BioNTech vaccine, provided it is done under the government's vaccination platform and includes targeting underserved communities free of charge.
"LAU appreciates the help of the Minister of Public Health and his aides," said LAU President Michel E. Mawad. "This agreement marks a decisive step forward toward the full resumption of higher education operations in Lebanon and the protection of the country's population well beyond university campuses," he added.
As the agreement was signed, LAU embarked on a six-week crowdfunding initiative – closing on May 31 – to raise $150,000 as part of a broader $2.25 million campaign to secure vaccines for its students, faculty, and staff, as well as the greater community.
Crowdfunding, which is the process of financing a project or cause by calling for gifts from a large number of people online, is vital as the vaccines can only be purchased in "fresh" US dollars.
"We need to reach our supporters around the world, and crowdfunding allows us to do just that so we can fundraise resources as quickly as possible from those who can donate in US dollars from abroad," explained Assistant Vice President for Development Nadya Mikdashi.
Immunizing the campus community would enable students to continue their education for their sakes and those of their families and society. "The future of the country rests in the hands of this generation," said Dr. Mawad.
Since the outbreak of the pandemic more than a year ago, LAU has been on the frontlines of the battle against it. Aside from taking the necessary measures to receive COVID-19 patients at its medical center, the university launched an ongoing national PCR-testing campaign and a free-of-charge Coronavirus Telecare clinic, and formed a National COVID-19 Health Response Committee composed of a number of its medical experts.
"LAU and LAU Medical Center-Rizk Hospital continue to play an important role in the nation's effort to respond to the crisis, but they can do so much more with our global community's support to get these vaccines," explained LAU Vice President for Advancement George K. Najjar.
In February this year, the LAU Medical Center-Rizk Hospital, designated as a vaccination center by the MoPH, realized a smooth vaccination rollout, and the new LAU Medical Center-St John's Hospital – which will be dedicated to receiving and treating COVID-19 patients – may serve as an additional center with the government's permission.
Supporters looking to make a difference in Lebanon and help LAU and its medical centers take steps toward much-needed immunization can donate now.