LAU Launches Fund to Retain Talent
President Mawad appealed to alumni and friends of the university to alleviate the gravity of the brain drain on LAU and the country.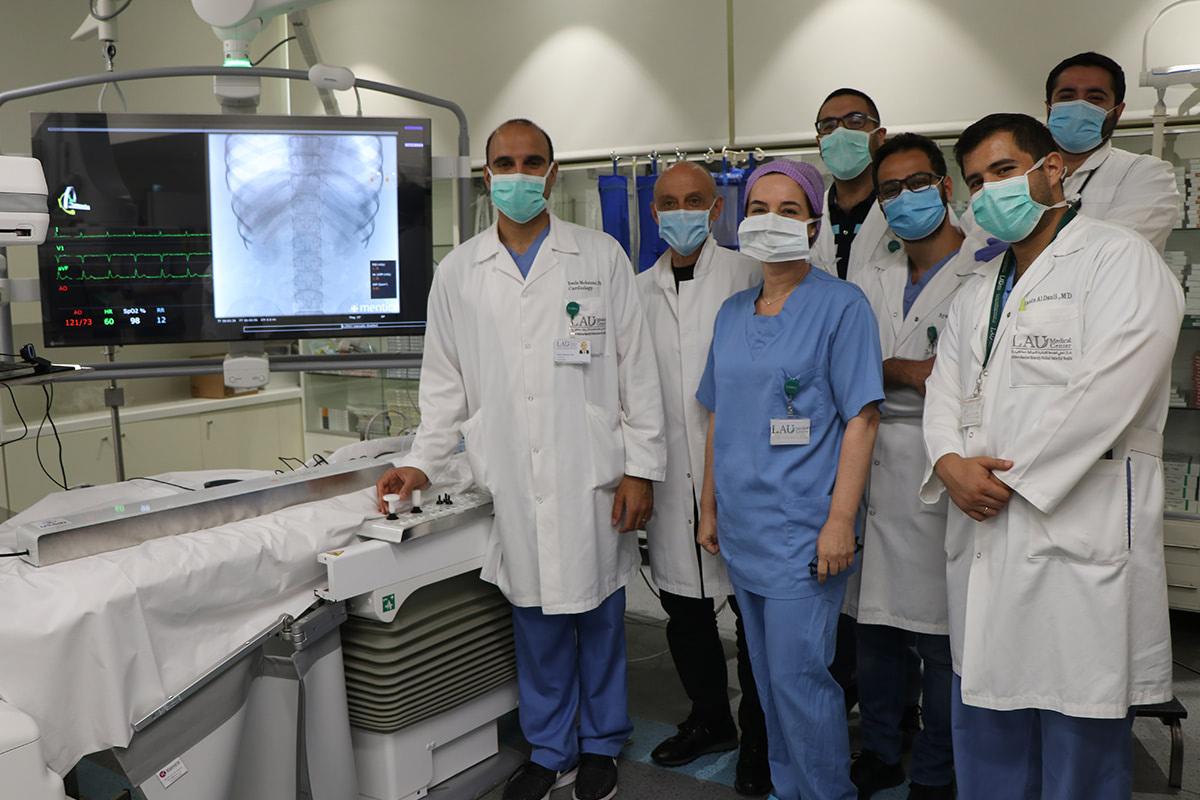 Following a series of initiatives to ensure the continued delivery of excellent, American-style higher education and healthcare in Lebanon and the region, LAU President Michel E. Mawad launched the Talent Retention and Attraction Fund in an effort to mitigate the catastrophic results of the "erosion of intellectual human capital in the country."
Through a webinar, Dr. Mawad appealed to a group of university alumni and longtime partners to support the fund. The initiative follows hot on the heels of emergency relief packages that were offered to LAU faculty, staff and physicians this month, and secured through an unprecedented decision to tap into the university's endowment fund.
Dr. Mawad expanded on Lebanon's bleak reality: from currency devaluation and manifold crises, to instability and political impasse, the gravity of the situation has affected the daily life of the Lebanese. "The higher education and healthcare sectors have been hit most heftily."
In response, LAU has substantially increased its financial aid offering, whereby seven in every 10 students receive aid, and the average package now covers 60 percent of tuition fees.
"I'm happy to report less than one percent in student attrition for the current spring semester," remarked Dr. Mawad, adding that the numbers of applications for the upcoming fall semester are promising.
However, the number of high-level professors and American board-certified physicians has been dwindling. "They are in high demand, especially considering an aggressive expansion of the private healthcare sector in Saudi Arabia, United Arab Emirates, and Irbil in Iraq," explained Dr. Mawad.
The results of this brain drain have already started to manifest themselves in some of Lebanon's leading hospitals, among which are LAU Medical Center-Rizk Hospital and the newly-launched LAU Medical Center-St John's Hospital in Jounieh.
"But for faculty and physicians who are rooted in Lebanon," he continued, "any collaboration or fundraising effort could help tip the scale to keep them in the country till this dark cloud passes."
"The challenge," Dr. Mawad added, "is beyond the ability of any of us to tackle singlehandedly, but in working together we can help preserve Lebanon's comparative advantage in human capital."
Contributions to the fund can be made online at the Talent Retention and Attraction Fund.