Two AKSOB Faculty Members Recognized for Research and Teaching Excellence
Drs. Omar Itani and Manal Yunis receive excellence awards for distinction in research and teaching.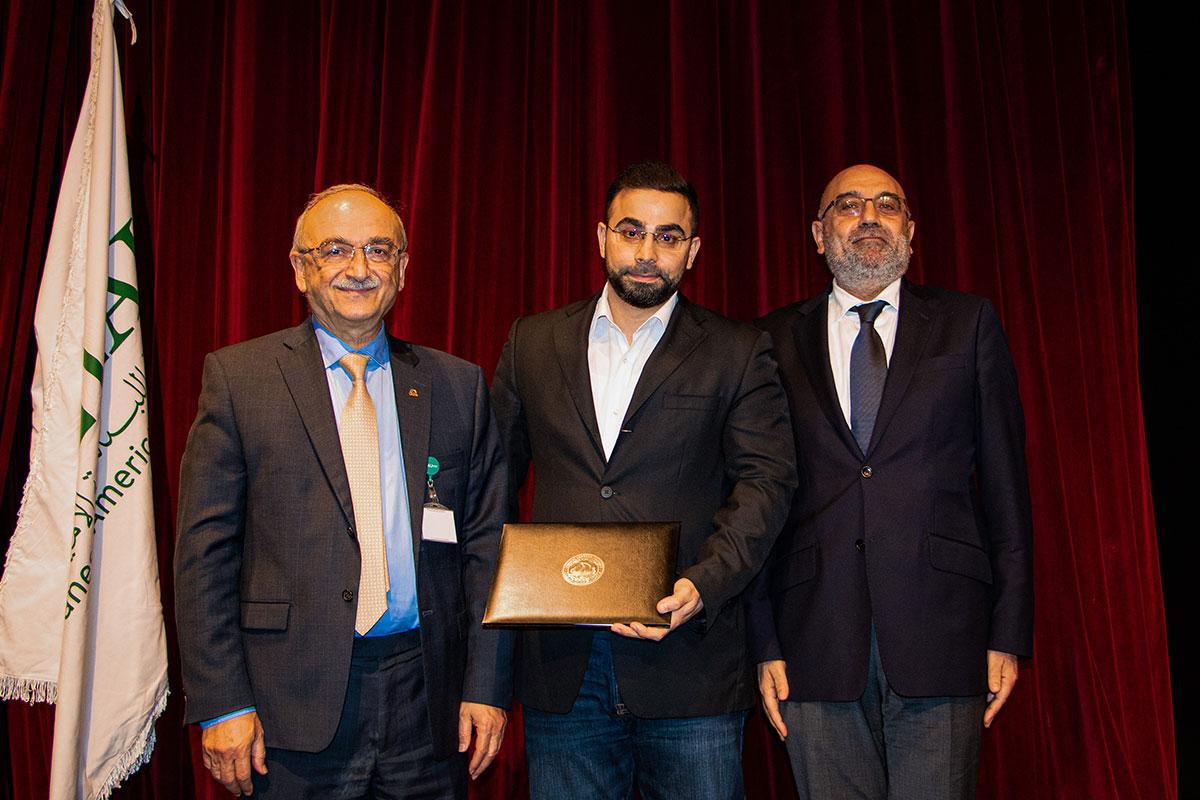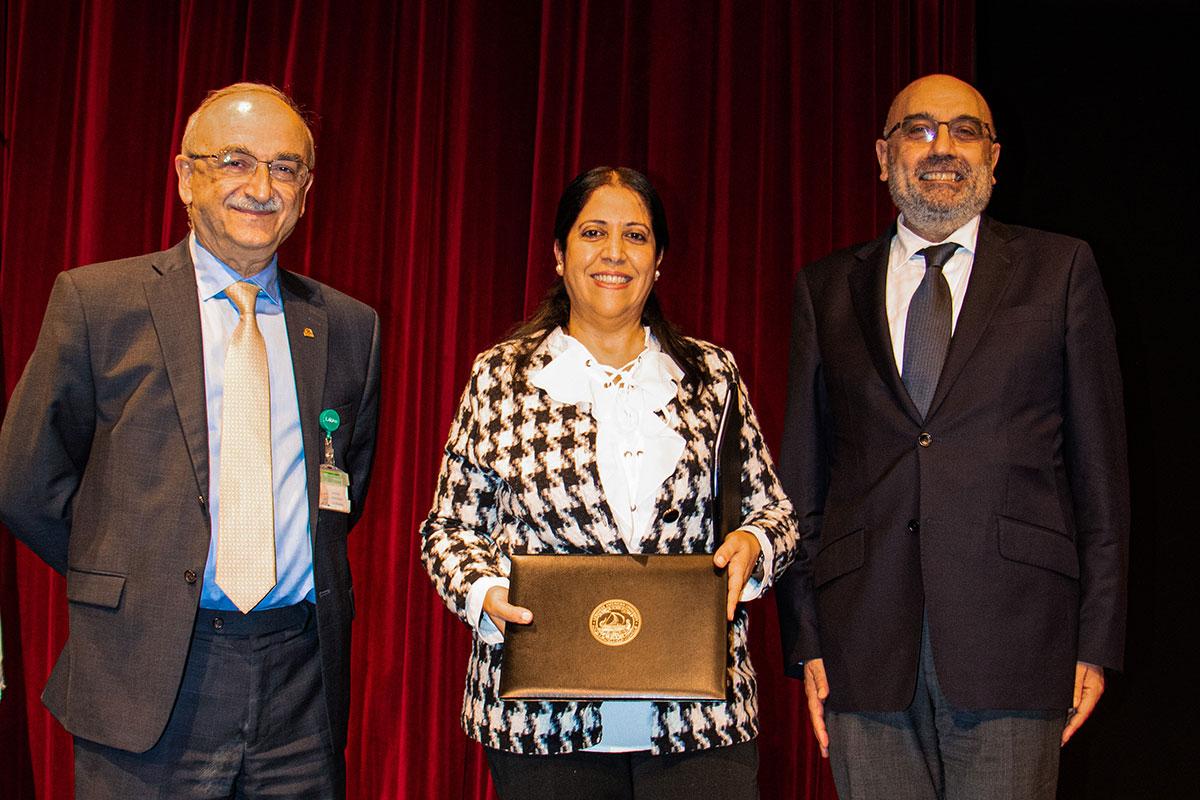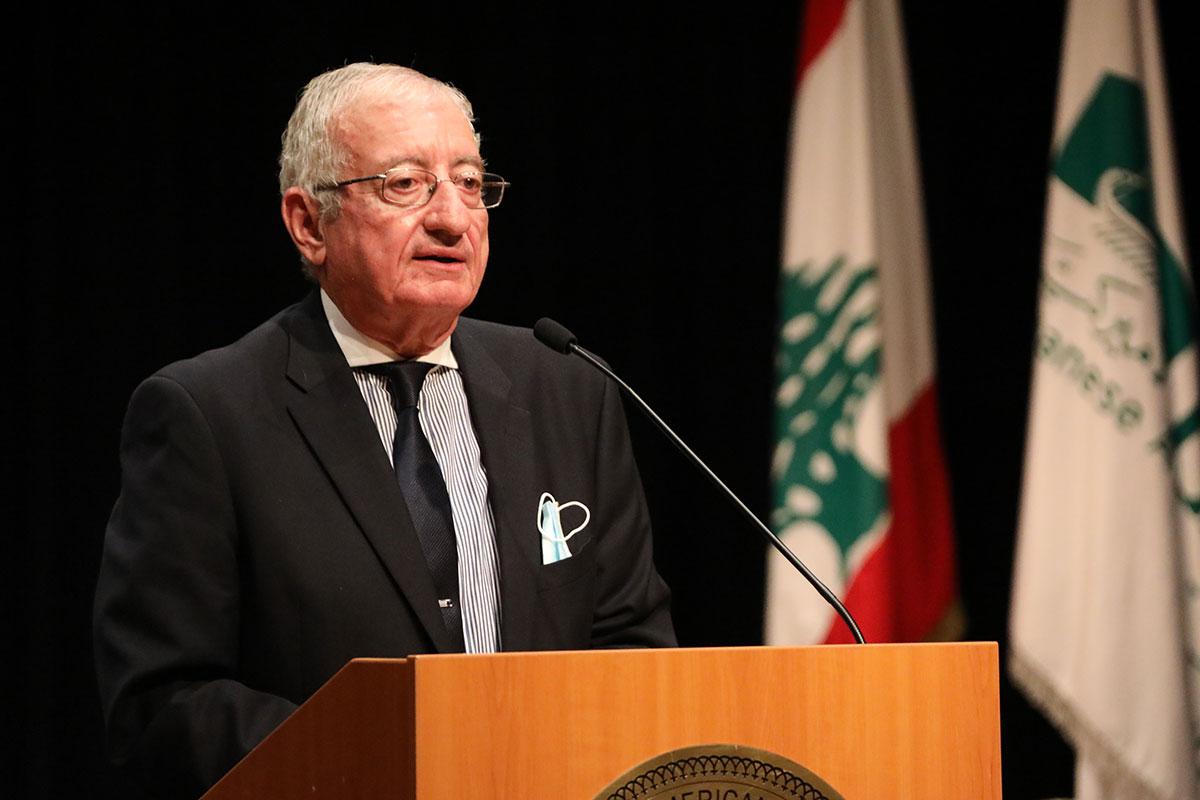 In the first faculty meeting this academic year, the Office of the Provost recognized two members from the Adnan Kassar School of Business (AKSOB) who have distinguished themselves in research and teaching.
At a ceremony held on November 23, Assistant Professor of Marketing Omar Itani was granted the Excellence in Research Award while the Excellence in Teaching Award went to Associate Professor and Chairperson of the Information Technology and Operations Management Department Manal Yunis.
To receive the Excellence in Research Award, a faculty member, in line with the university's mission, must have made an exceptional contribution in their discipline and succeeded in communicating the results of the work to a wide audience.
In that respect, said Provost George E. Nasr, "Dr. Itani exemplifies LAU's goal to build our intellectual capital. He has already made a remarkable contribution to the marketing and sales disciplines and has published in top-tier marketing journals included in the Financial Times Top 50 and Shanghai journal ranking lists."
With more than 20 publications and 1,000 citations early in his career, Dr. Itani's research insights have also been featured and cited in a variety of non-academic publications, including Forbes, ScienceDaily and EurekAlert.
"His meta-analysis on anecdotal bias ranked in the top 98th percentile of more than 19.3 million research outputs tracked by Altmetric," Dr. Nasr added. "He also won the Wessex Press Best Paper Award at the National Conference in Sales Management in 2020."
Honored by the award, Dr. Itani said that research was lifelong learning.
"This is only the start," he continued, "and I am feeling enthusiastic about our research and teaching that will get us to achieve more ambitious goals with LAU."
The Teaching Excellence Award distinguishes members who have demonstrated excellence in teaching innovation – a pillar of the university's strategic plan ­– and made significant contributions to teaching at LAU.
Dr. Yunis earned the award, said Dr. Nasr, because of her "exemplary use of innovative pedagogical techniques," such as experiential learning, flipped classrooms, development of assessments for learning purposes, and applying the design thinking approach in teaching informational technology management.
"She has also contributed to program development by recently designing and teaching one of the courses of the new LAU online MBA in Global Business Administration program," he added.
Dr. Yunis said she felt honored and privileged to have been nominated and selected for this award among so many incredible educators.
"Equally important is the award I get every time I feel I can contribute to the development of our young women and men for they are the hope and the promise of a better future," she added, as building an LAU community where all students feel empowered to effect positive change in themselves and the community is a priority.
On receiving the news, AKSOB Dean Wassim Shahin said that this was another milestone achieved by the school's faculty despite these hard times.
"I present my congratulations to the two winners of these highly competitive university research and teaching awards," he said, "and truly hope that our faculty keep excelling at the school, university and international levels."