A Year of Art for Education and Healthcare
Three distinct initiatives gather support from art enthusiasts around the world coming to Lebanon's aid by way of LAU.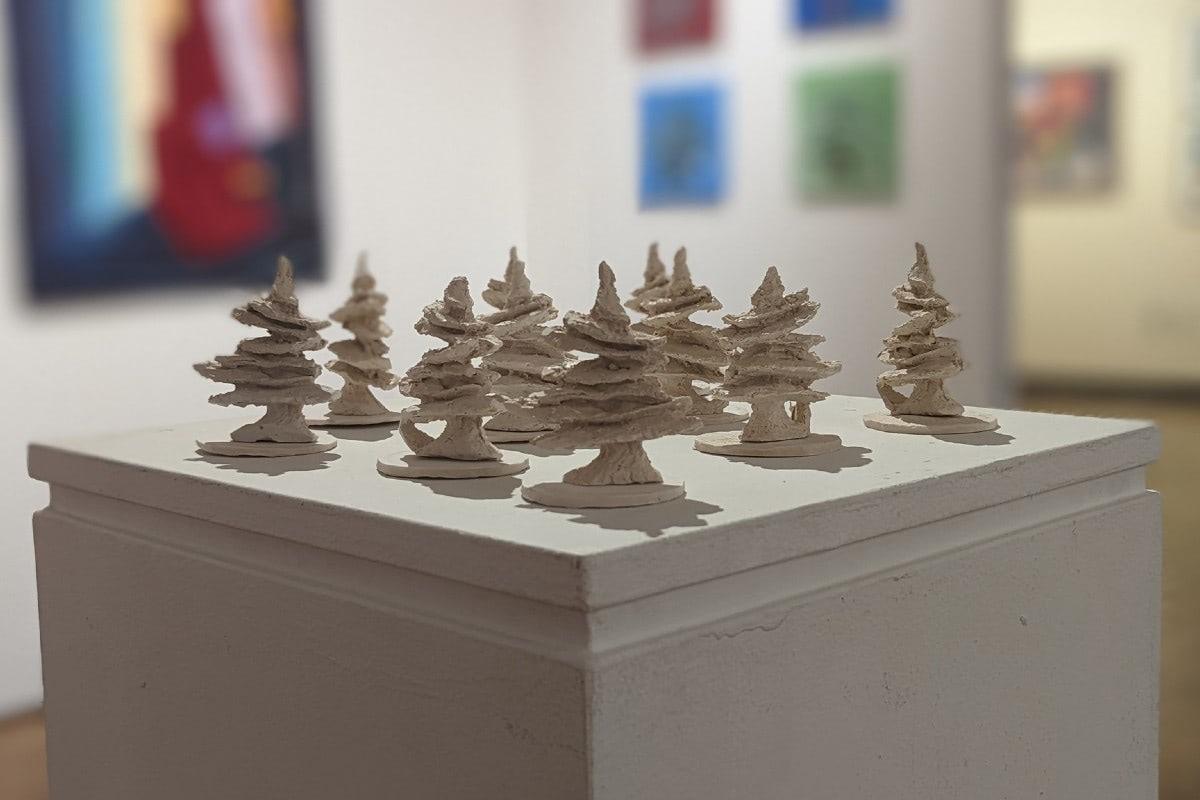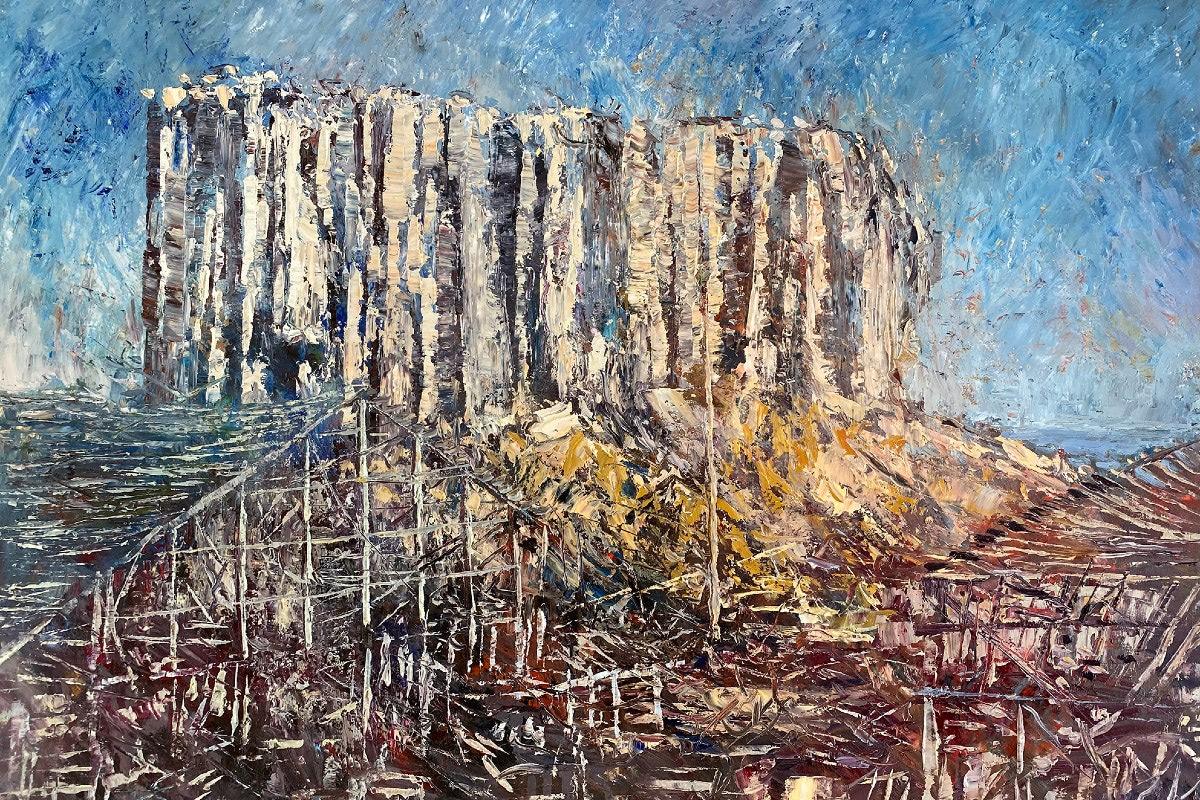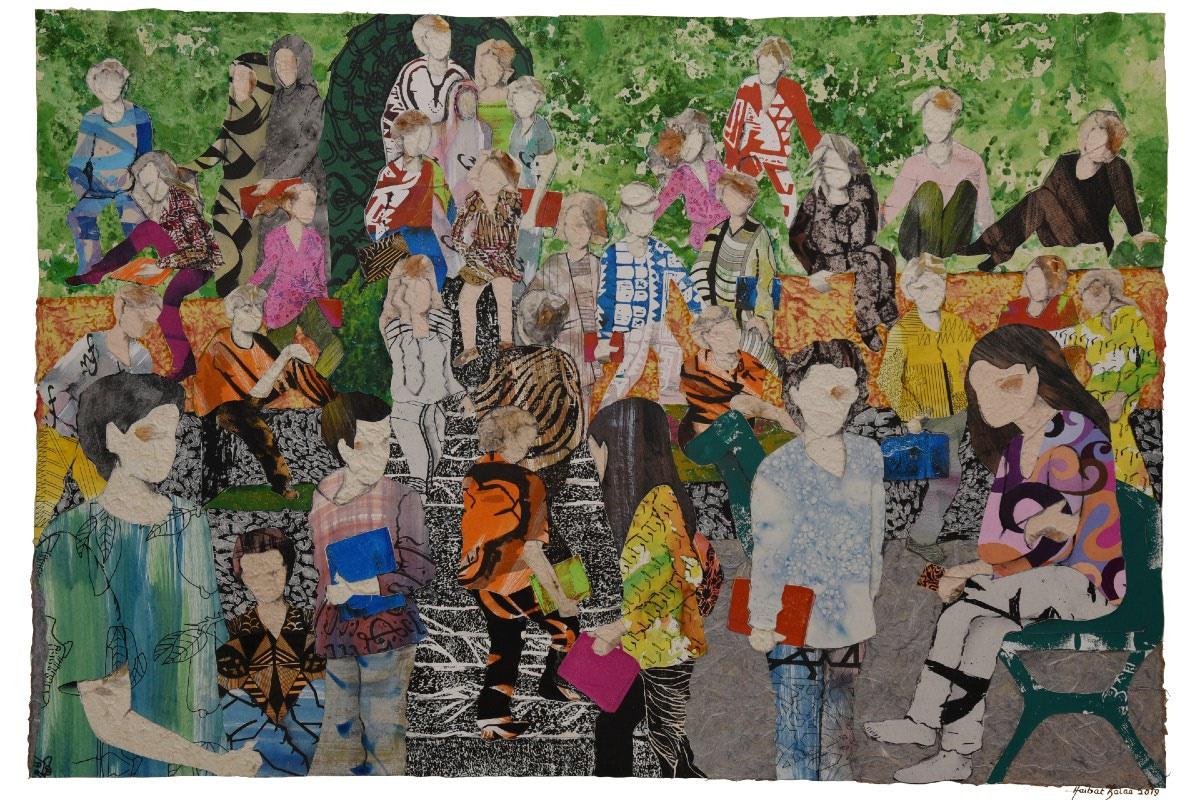 In 2021, as Lebanon faced unprecedented economic hardships, three initiatives – independent of each other – emerged as a silver lining, rallying artists and art lovers around the world, and rising up to support Lebanese education and healthcare, through LAU.
One of the initiatives was spearheaded by co-founder of Green Cedar Lebanon, Pascale Choueiri Saad, whose NGO has been raising funds for ecological projects by selling art pieces based on the cedar motif.
In the wake of the August 2020 Beirut port explosion and in the midst of a dire economic crisis, the organization's target veered toward humanitarian relief by supporting key organizations.
In its latest iteration, the cedar-centered art was exhibited in Paris and compiled into a book titled Dessine-moi un cèdre (Draw Me a Cedar). The latter features 64 painters and sculptors along with literary excerpts by 48 authors — a unique trove of Lebanese artistic and cultural heritage. Proceeds from the exhibit and book sales were donated to LAU for scholarships.
Choueiri Saad underlined the importance of education, especially as it faces "grave danger" amid Lebanon's economic collapse. "It is our duty to help students and do our best to keep them as close to home as possible," she said.
Having found inspiration in Lebanese art, Choueiri Saad believes that "promoting local artists is on par with protecting our culture and identity," adding that "it is now up to private initiatives to keep Lebanese artists' work afloat."
Paris was only the first in an intended series of exhibit locations for the NGO. Slowed down but undeterred by the pandemic, Choueiri Saad forges ahead with plans to take the show and the book around the world.
A Lebanese-American physician with outstanding musical talent, Dr. Antoine Karam was approached by friends in Peoria, Illinois, to give a piano concert, following the success of a previous recital there.
With Lebanon still reeling from the aftereffects of the Beirut port blast, he saw the invitation as an opportunity for aid. A group of his American and Lebanese acquaintances from the Peoria community did not hesitate to build on the idea, which quickly grew into a multi-tiered event featuring an art exhibition, a film screening, an online auction, and a live-streamed concert under the title From Peoria to Lebanon.
The Peoria Riverfront Museum, the Scottish Rite Theatre, and the Itoo Society teamed up with Dr. Karam in this unprecedented collaboration, having chosen LAU and its medical centers as the beneficiaries.
Some of the pieces exhibited and auctioned were from Dr. Karam's own private collection, while others were provided by 29 artists. All in all, the event showcased 108 works and raised $152,865 to help patients and medical students.
"These events allowed us to open the door for up-and-coming Lebanese artists to exhibit their work in the US," explained Dr. Karam, who was adamant that the series of events feature a "meet and greet" to introduce the artists to an American audience.
Earlier in 2021, an online art auction titled ArtsRising organized by LAU drew 39 artists who donated their pieces in solidarity with students.
The auction ran for 12 days and featured artwork contributed by notable Lebanese painters, photographers, sculptors and designers, among whom were LAU former Associate Professor of Fine Arts Chaouki Chamoun, Department of Art and Design Chair Hannibal Srouji, alumna Mona Hatoum ('72), alumna Rana Raouda (BFA '83) and world-renowned fashion designer Elie Saab, who is also the honorary chair of the Fashion Design Program at LAU.
"We are fully aware of the great weight that our students and their families shoulder under these difficult conditions, and we will do everything in our power to share that burden," said President Michel E. Mawad.
"We take heart in the fact that the creativity, art and goodness of our people will always have a matching soul across the oceans – their actions give us hope that LAU and Lebanon will endure," he added.