Basketball and Beyond: National Stars and Ambassador Shea Offer Valuable Advice
LAU hosts a cultural exchange with the U.S. Embassy that underscores the game's role in building skills and promoting shared values.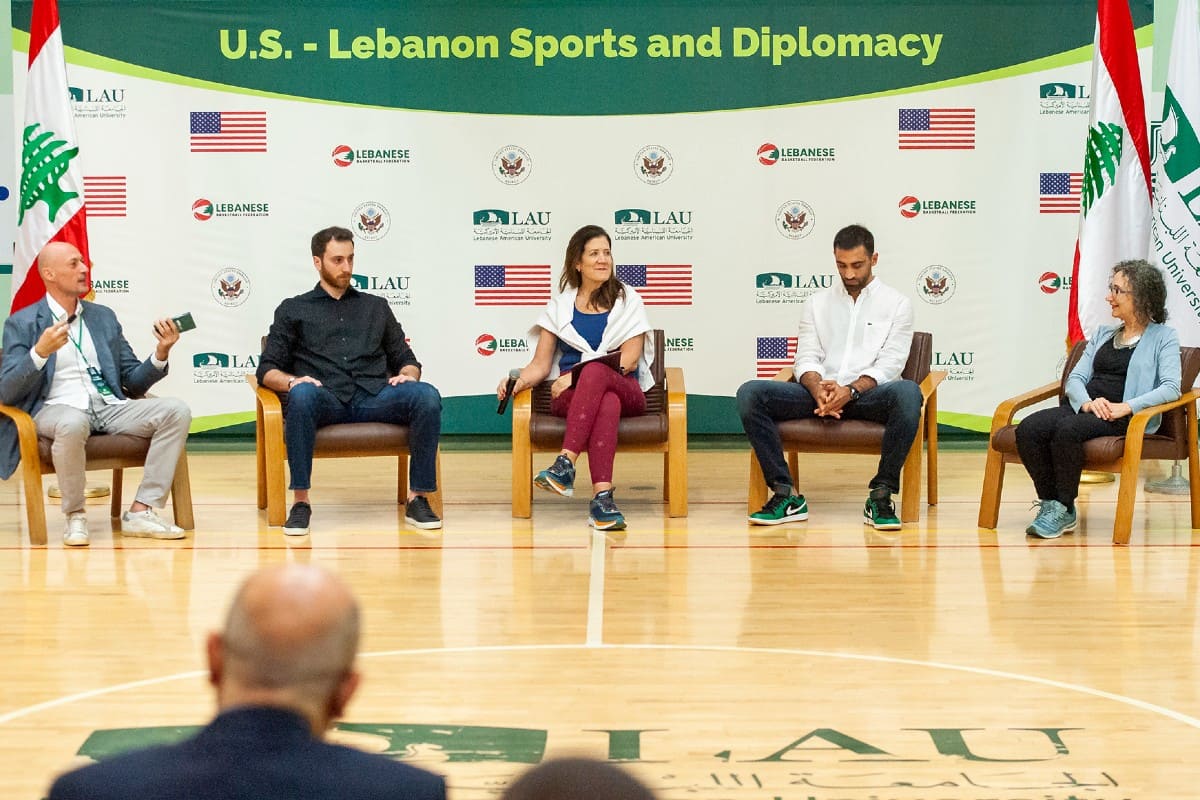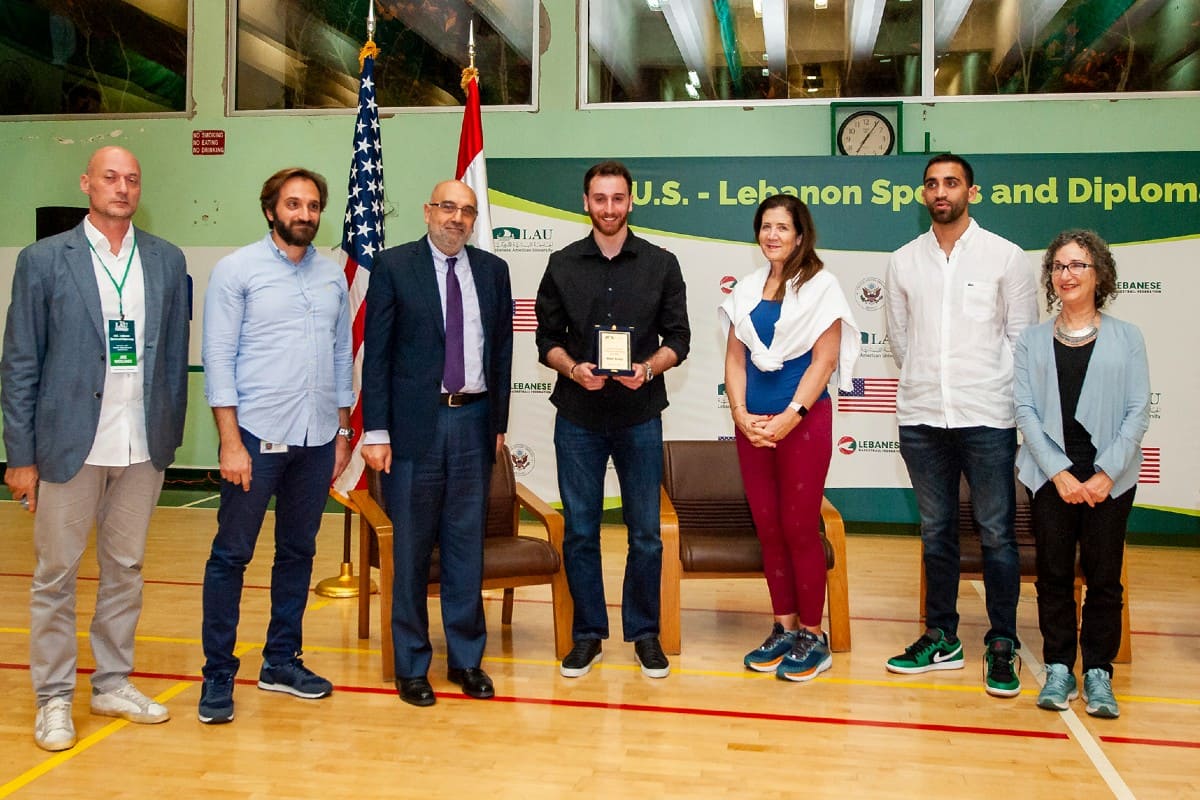 In collaboration with the U.S. Embassy, LAU Athletics hosted a special sports and cultural exchange event titled U.S.-Lebanon Sports and Diplomacy, offering a platform for young Lebanese basketball players to engage in a candid discussion and a skills challenge with U.S. Ambassador to Lebanon Dorothy C. Shea and Lebanese National Basketball Team stars.
Celebrating the common values of two basketball-loving countries, Lebanese basketball champs Wael Arakji (BS '16), Jad Khalil (BS '21), Karim Zeinoun (BS '21), Elie Chamoun (BE '18) and Sergio Darwich, and members of the U.S. Marines faced off on the LAU Joseph G. Jabbra Gymnasium court with stars of the LAU Jr. NBA League and the Jr. Girls National Team.
They were joined by Ambassador Shea and LAU Vice President for Student Development and Enrollment Management Elise Salem. Following the drills, the two women joined Arakji and Darwich for an interactive panel discussion on the role of sports in diplomacy, youth engagement and the promotion of gender diversity. The panel was moderated by LAU Director of Athletics on Byblos campus Joe Moujaes.
"While having fun, we are simultaneously engaging with diversity and cultural exchange, building leadership skills and discipline and learning the value of conflict resolution and teamwork," noted Ambassador Shea in her remarks. "Sports unite us and give us purpose – truly capturing the essence of diplomacy," she added.
Noting how the young players demonstrated passion and confidence, Dr. Salem spoke about how athletic ambition and academic pursuits go hand-in-hand in empowering youth, especially young women. "Balance is key," she advised the young athletes, "and while maintaining academic aptitude, it is also important to keep training."
Fielding questions from the players, Arakji and Darwich drew from their own journeys and shared practical advice. "It is during the toughest of times that you get to test your true talent," said Darwish, who exhorted the young athletes to learn from disappointments and move on.
For Arakji, playing professionally on the national team with limited resources has been an uphill battle, "but we achieved so much by working together." He advised the young players to "work hard, believe in themselves, trust the journey, and dream big." He also reminisced about his time at LAU where he felt that faculty and staff supported his ambition and contributed to his success.
In turn, LAU Provost George E. Nasr expressed his pride in the Lebanese National Basketball Team and presented Arakji with the university shield in recognition of his outstanding performance that recently earned him the Most Valuable Player title at the FIBA Asia Basketball Cup.