Destination Lebanon: A World-Class Supercomputing Center at the Service of Academic Research
LAU plays a key role in the establishment and operation of a CERN facility in Lebanon, offering students and faculty access to invaluable computing resources.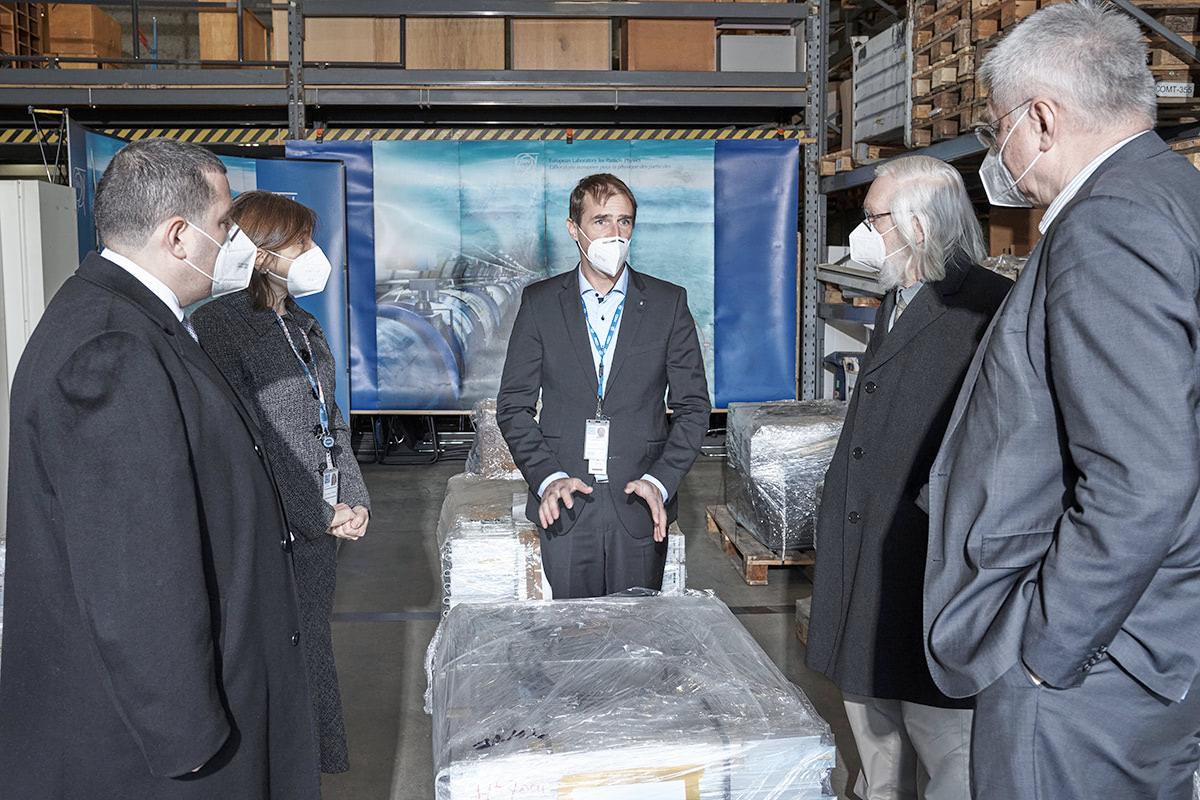 LAU's research community will soon have access to high-performance computing thanks to a project initiated by the Geneva-based European Organization for Nuclear Research (CERN) to donate and help setting up a Tier-2 data center in Lebanon as part of its High-Performance Computing for Lebanon (HPC4L) project.
The operation and setting up costs of the facility will largely be covered by the Lebanese Ministry of Telecommunications' Ogero where it will be housed due to bandwidth requirements. It will, however, be governed and maintained by a consortium of five universities: LAU, the American University of Beirut, Saint Joseph University, Beirut Arab University and the Lebanese University, as well as the National Council for Scientific Research.
LAU will lead the system administration of this HPC setup, a key role that requires technical expertise and that will offer a unique learning experience for undergraduate and graduate students from various disciplines. Among other things, students will be able to use the center for their capstone projects and to run demos on site.
Assistant Vice President for Information Technology at LAU Camille Abou-Nasr clarified that system administrators who will run and support the HPC setup were handpicked by the CERN team. "They possess experience in running Linux in a cluster environment, running scientific applications, job queuing systems as well as experience in related storage and network infrastructure," he said.
In addition to these technical skills, noted Abou-Nasr, administrators will provide training and one-to-one technical consultation to faculty and staff during their everyday activities.
The initiative took root in 2016 when an agreement between Lebanon and CERN opened the door for the country to join more than 40 powerful computer centers that store and analyze the huge amounts of data generated by CERN's Large Hadron Collider – the world's largest particle accelerator. Now that the needed funds to ship the equipment have been raised, the donated computer servers are scheduled to arrive in Lebanon on March 10.
An invaluable research and learning resource, supercomputers can perform complex computations in a small fraction of the time it would typically take on regular computers.
"Any academic program that needs to run complex equations or models will benefit from the speed of this supercomputing facility," explained Abou-Nasr.
Building on this, Associate Provost Barbar Akle cited engineering programs – computing, mechanical, civil, petroleum, and industrial – computer science, bioinformatics, chemistry, biology, medicine, and data analytics in the business field, as examples.
Ultimately, the facility is "set to tremendously impact LAU's computing resources and research output for faculty, undergraduate and graduate students," said Dr. Akle.
It will be directly connected to the 90,000-processor core and 10,000-server cluster hosted at CERN in Geneva, that runs uninterrupted around the clock, according to LAU alumnus and Lead Lab Supervisor Salim Jamal-Eddine (BE '09). Jamal-Eddine will draw on his unique experience spanning more than a decade in the High-Performance Computing (HPC) field to administer and manage the facility for the university.
"I will provide capacity building for faculty, staff and students on the unlimited capabilities of the new cluster, which will enable them to dive deeper into more complex projects, exponentially leveraging the quality of publications," he said.
Students will be able to apply for internships in operation, management, support and installation under Jamal-Eddine's direct supervision. The LAU community will also be able to partner with the larger HPC industry toward providing solutions for parallel programming and cloud computing challenges.
LAU is not new to collaborating with CERN. For years, undergraduate and graduate students have engaged in research projects and year-long internships at the center, with one engineering graduate, Michael Maalouly (BE '18; ME '20), having completed a two-year paid internship with them.