LAU Adopts a Strategic Approach to its Gender Equality Policies
The Title IX Office launches a Gender Equality Plan that will assess and fine-tune the university's existing policies and procedures to foster gender equality across the LAU community.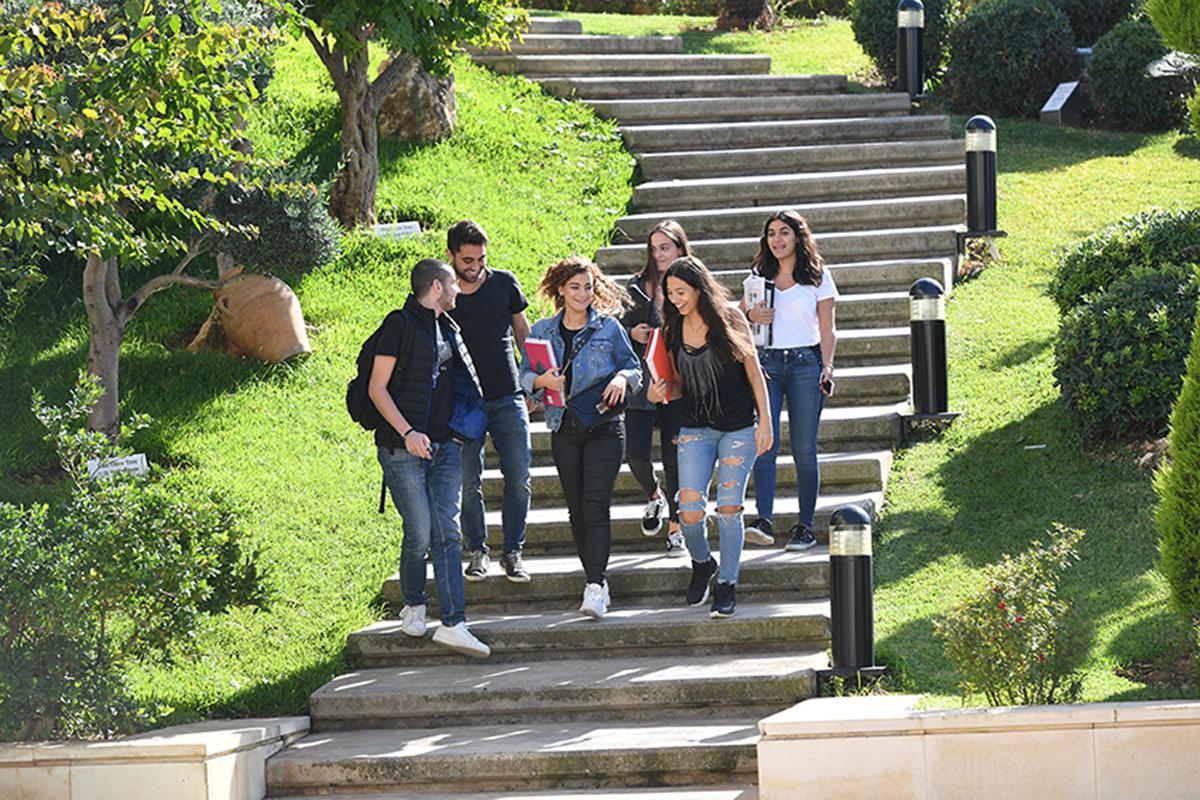 Since 2018, the Title IX Office at LAU has been instrumental in promoting the university's zero-tolerance policy for discrimination of any kind, sexual assault or harassment, gender inequality and exclusion.
Noting the need for a strategic approach to ensure that it is not only in compliance with international guidelines and practices, but also that it champions gender equality in the Arab region, the university is launching a Gender Equality Plan under the auspices of LAU President Michel E. Mawad and Title IX Director Jennifer Skulte-Ouaiss.
In this interview, Dr. Skulte-Ouaiss sheds light on the plan, what it involves, and desired outcomes.
What are the objectives of LAU's Gender Equality Plan?
The objectives of the LAU Gender Equality Plan are to assess existing policies and procedures for how they support or do not support gender equality at the university; identify and implement innovative strategies to correct any bias; and set clear targets and monitor progress via indicators. It aims to answer these questions: How are we supporting gender equality at LAU? What are our specific goals about gender equality? What are the steps we need to take to meet those goals? And lastly, how will we be accountable to meeting our goals?
Thus, while this is our first Gender Equality Plan, just like a Strategic Plan, it won't be our last. Here I do want to note that we are starting from an expansive definition of gender equality, not only in terms of equality between women and men, but all genders as well as related identities such as sexual orientation. We define gender equality as when people of all genders have equal rights, responsibilities and opportunities.
Is the plan inherent to Title IX or an LAU initiative?
It is definitely tied closely to Title IX, but it is not a requirement for Title IX compliance. A Gender Equality Plan for LAU was first proposed by Dr. Lina Abirafeh, executive director of the Arab Institute for Women (AiW), and the creation of a Title IX Office in 2018 was part of that proposal. Then, in 2020, the AiW, together with Title IX, spearheaded a push to expand parental leave – a key aspect of gender equality in the workplace – at the university.
Under the umbrella of the MEPI grant, Equality for All, Title IX and AiW worked to get support for expanded maternity and paternity leave, with HR taking over the specifics of how and when this would be rolled out at LAU. With this success, it seemed clear that there is a will at the institution to reflect on where and how we are promoting gender equality as well as how we can do better.
Making progress on gender equality benefits us all, as gender becomes one aspect of who we are instead of a key factor defining what we can and cannot do or achieve.
Couldn't the plan be launched sooner?
To do more than a perfunctory Gender Equality Plan takes a lot of preparation and knowledge. I really learned about Title IX through founding the office at LAU. While my prior work in political science did include research and teaching on gender, I was not a Title IX expert from the start.
Similarly, I have had to really immerse myself not only in Title IX – undergoing significant training in the US as well as continuously seeking out best practices and fine-tuning LAU policies and processes – but also to learn how to conduct a successful Gender Equality Plan process. There is no set roadmap for how this should take place at LAU and I, along with close partners such as colleagues at the AiW, want to make the most of this opportunity.
Did the complaints the Title IX Office has had to handle prompt the need to assess and revise LAU's existing policies?
There have been Title IX complaints from all parts of the community (faculty, students, and staff) on a fairly regular basis, but they have never been overwhelming. Rather, it is trainings and workshops on gender-based discrimination and harassment, in addition to the nature of the complaints and research on gender-based discrimination and harassment in the workplace and in university settings – in Lebanon and globally – that have pushed us to do a thorough assessment. We're good and we want to be better on gender.
How is the process structured and how long is it likely to take?
The process is composed of two phases, which will take about a year: Audit/self-assessment and the creation of the plan. In both phases, the committee will reach out to all LAU stakeholders to get their experiences with and insights on how LAU currently supports gender equality and how we can become the leader for gender equality in the country and the region.
This will be done through surveys, interviews, and focus groups involving students, faculty, staff, alumni, and even the Board of Trustees. The committee will keep President Mawad apprised of its activities along the way and then make its recommendations in the form of a Draft Gender Equality Plan. Implementation of the Draft Plan will be subject to discussions with LAU's leadership and functional units. This is definitely an ambitious process.
Will the reports and findings generated along the way be shared with any entity outside of LAU?
The gender audit/assessment phase will be an internal document. We want LAU stakeholders to feel confident that they can be candid in their assessment of the institution even if that means being critical. However, it is important that we share summary information with external partners and those interested in conducting such a process at their institutions.
In the second phase, we will be more open with the larger community outside LAU in communicating our goals to make progress on gender equality.
Here I want to emphasize that I think LAU supports gender equality in many ways, most notably in the education of students. If we want to continue to support gender equality, we need to do a self-assessment, which LAU has a good track record in doing, for accreditation purposes, for example. So, I am confident that the committee President Mawad and I put together will do the hard work necessary so that the institution comes out all the better for it in 2023.
What impact do you hope the completion of such a plan will have on LAU and beyond?
I would like LAU to become the reference for Lebanon and the region for how a university can be a leader in mainstreaming gender throughout the curriculum while also supporting gender equality through its policies and behavior.
LAU had its beginnings as a school for girls and then as the first higher education institution in the MENA focused on women. We have an obligation to our past, to our current students, faculty, and staff, and to the future of Lebanon and the region, to honor our past and work continuously for a better future. A future where we truly no longer tolerate discrimination based on gender or sexual orientation as well as religion, race, (dis)ability, etc. and provide the opportunity for individuals to reach their full potential.
This interview has been edited and condensed for the sake of clarity.