LAU Athletes Win Titles and Trophies
Captains and Sailors make their university proud, again.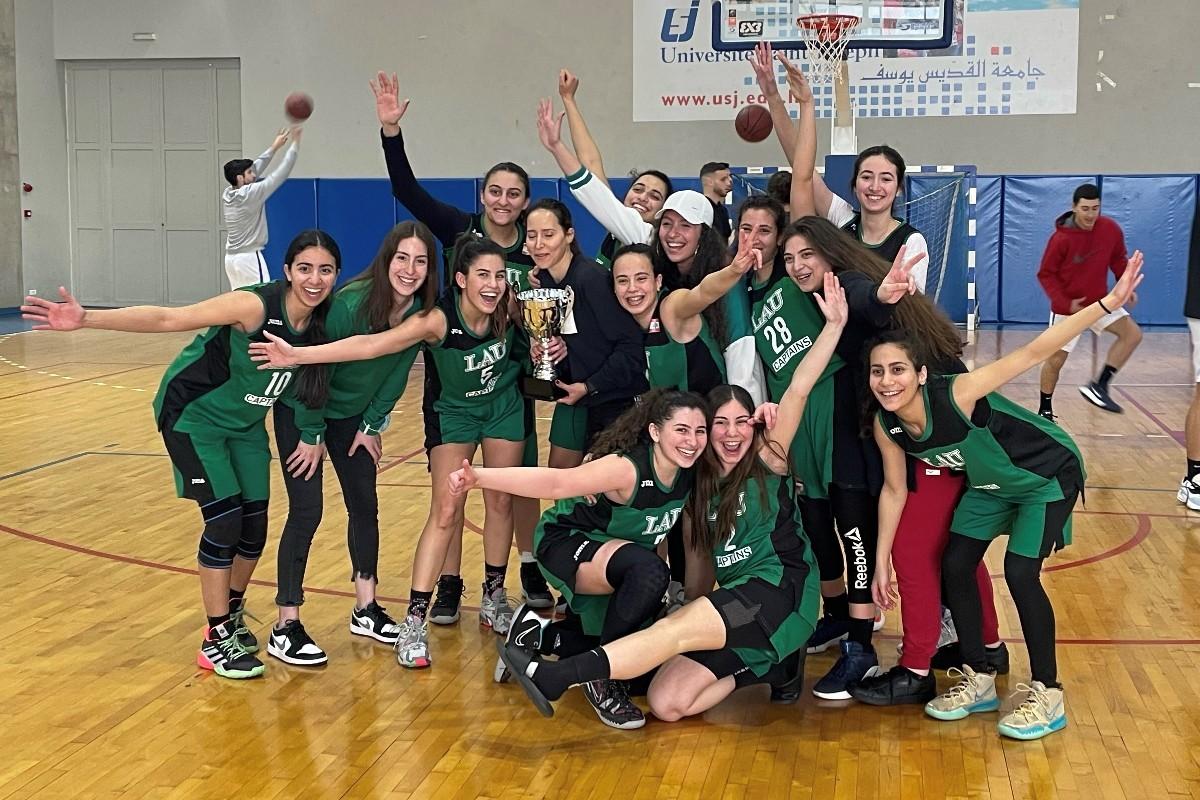 Following the fall semester's impressive wins, the LAU varsity teams raised the bar yet again this semester.
At the University Sports Conference, three women's varsity teams scored big:
Women's Basketball, coached by Nelly Nassar Boustany, won gold. So did Women's Futsal, who were coached by Moufid Dayoub.
The Mixed Tennis Team also topped the championship. They are Zeina Hammoud, Mathis Pinard, Emile Nader, Elie Jabr and Radi El Harakeh.
The Women's Volleyball won second place and were coached by Joseph Nar.
The Women's Table Tennis, Yara Stouhi and Hala Damaj, also took second place.
At the National Skiing Championship, industrial engineering student Nicole Samaha won third place.
At the Lebanese Federation of University Sports National Championship (FSUL), four LAU students nabbed gold medals in Taekwondo: Ray Rahi and Laetitia Aoun, who also won gold and silver respectively in the Arab Cup, as well as Georges Saifi and Carla Boustany.
Go Captains and Sailors!