LAU's VIP+ Innovation Showcase and Startup Competition Announces Winners
Five teams are rewarded with monetary prizes and the support needed to advance their innovative projects.
By Sally Farhat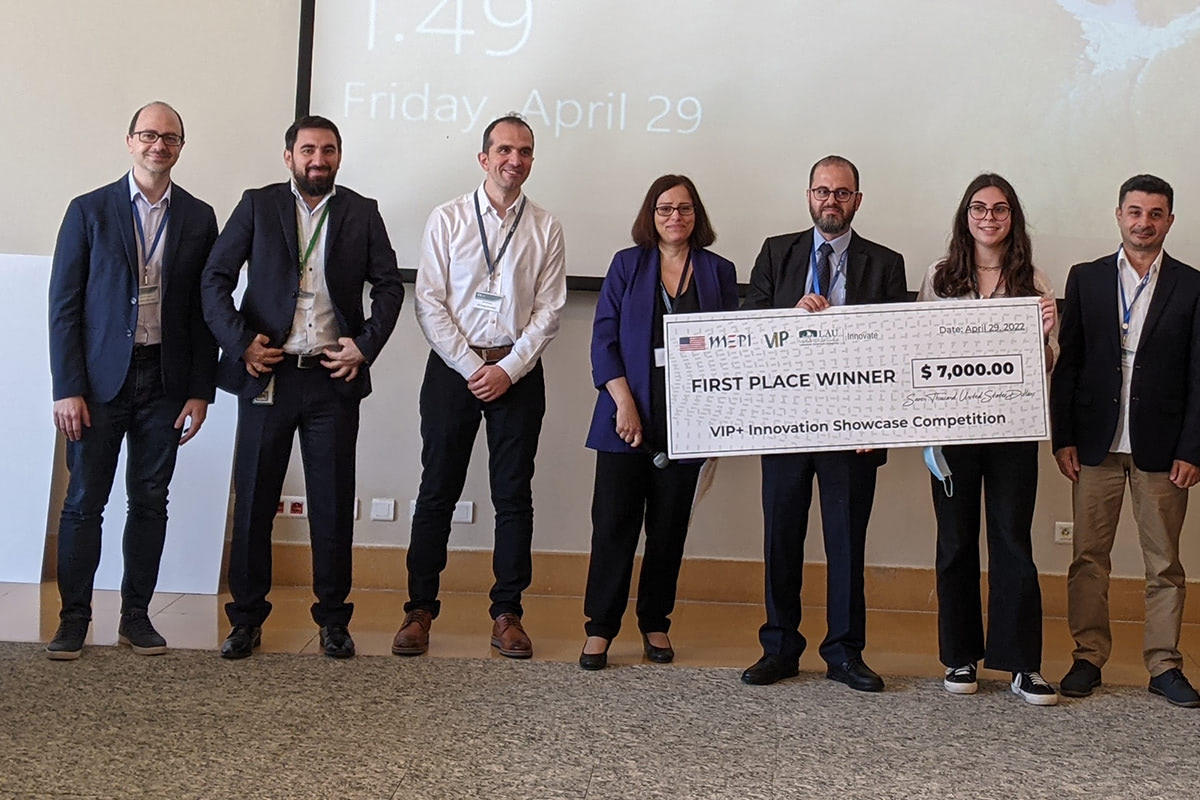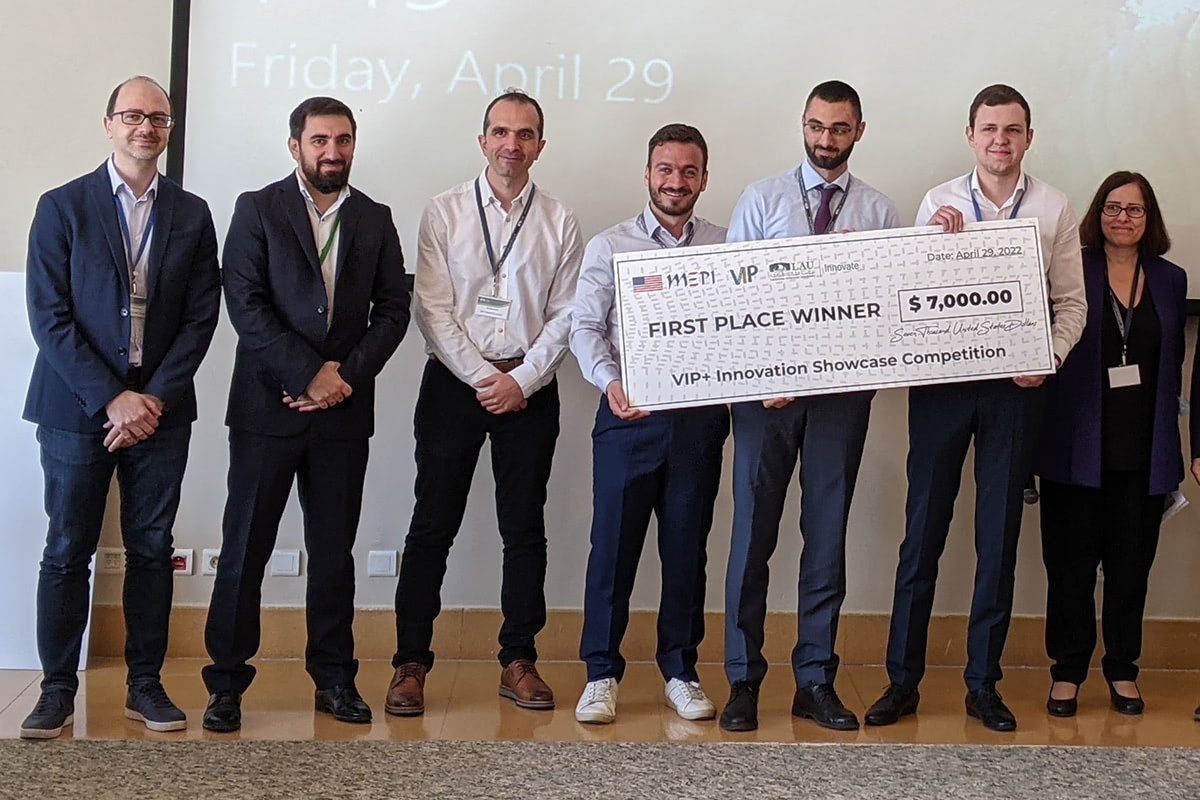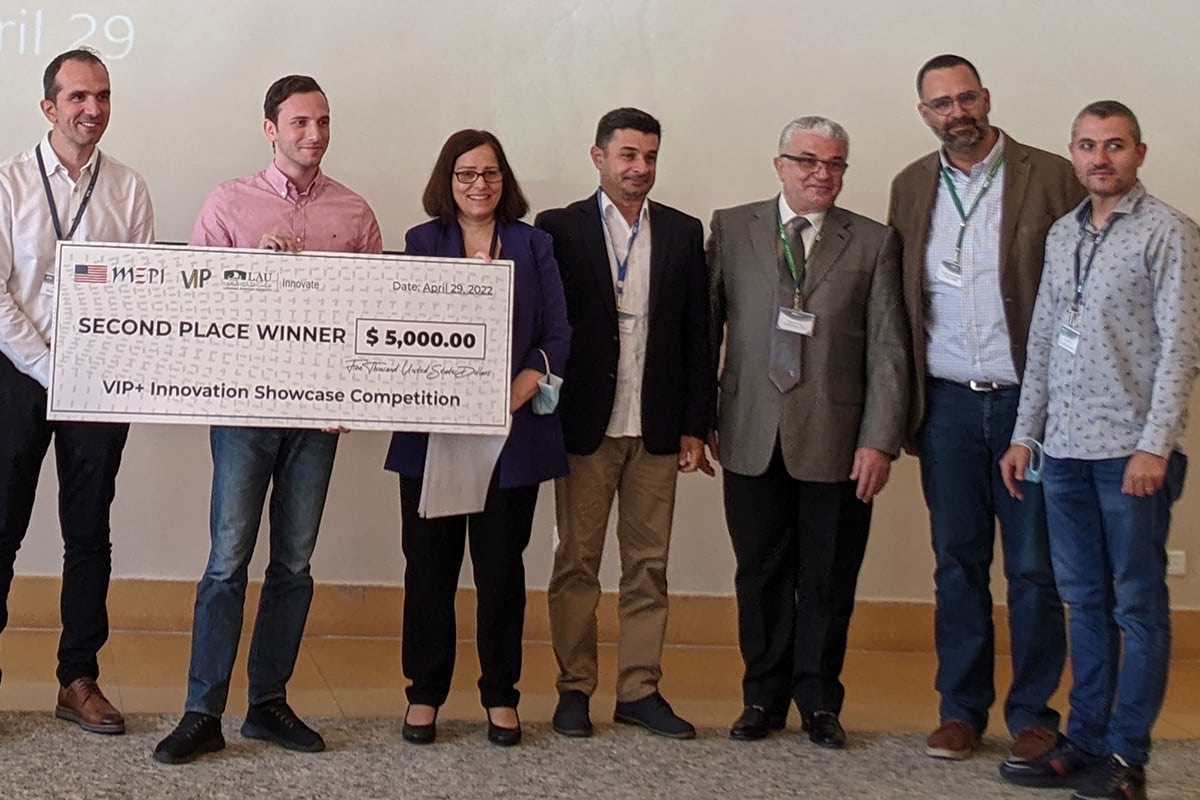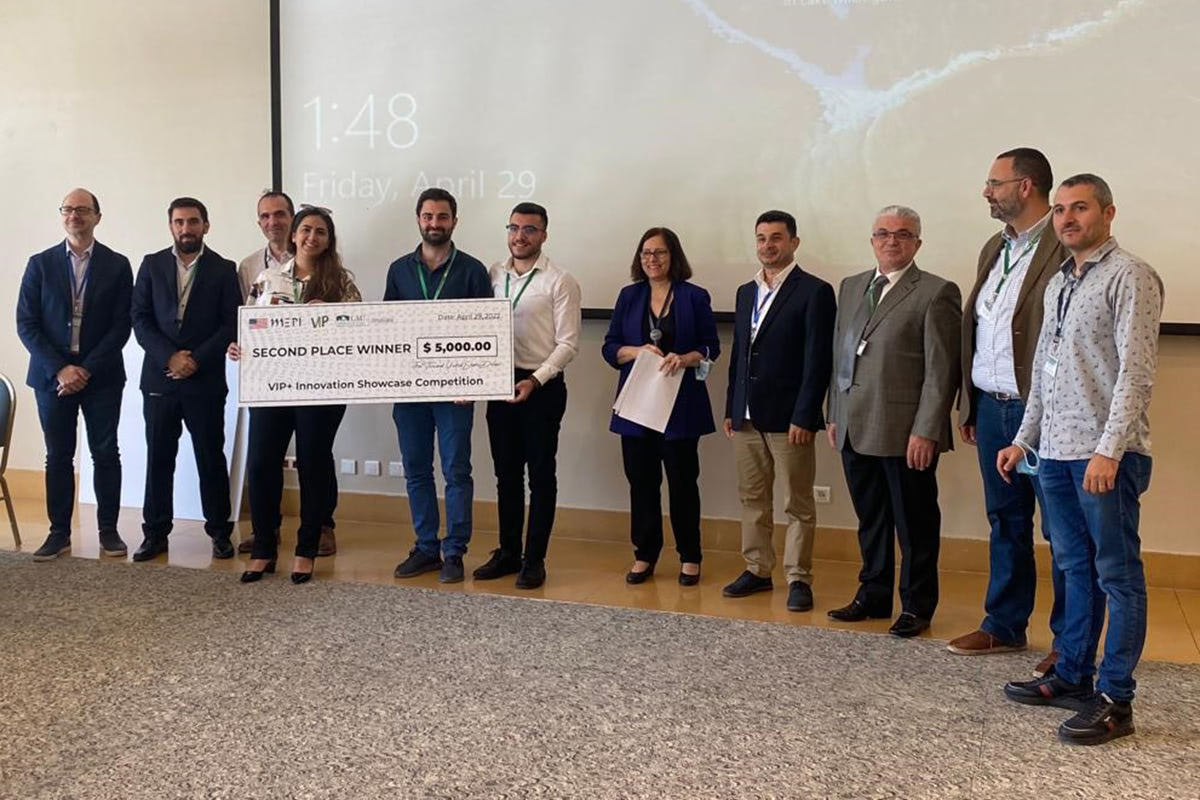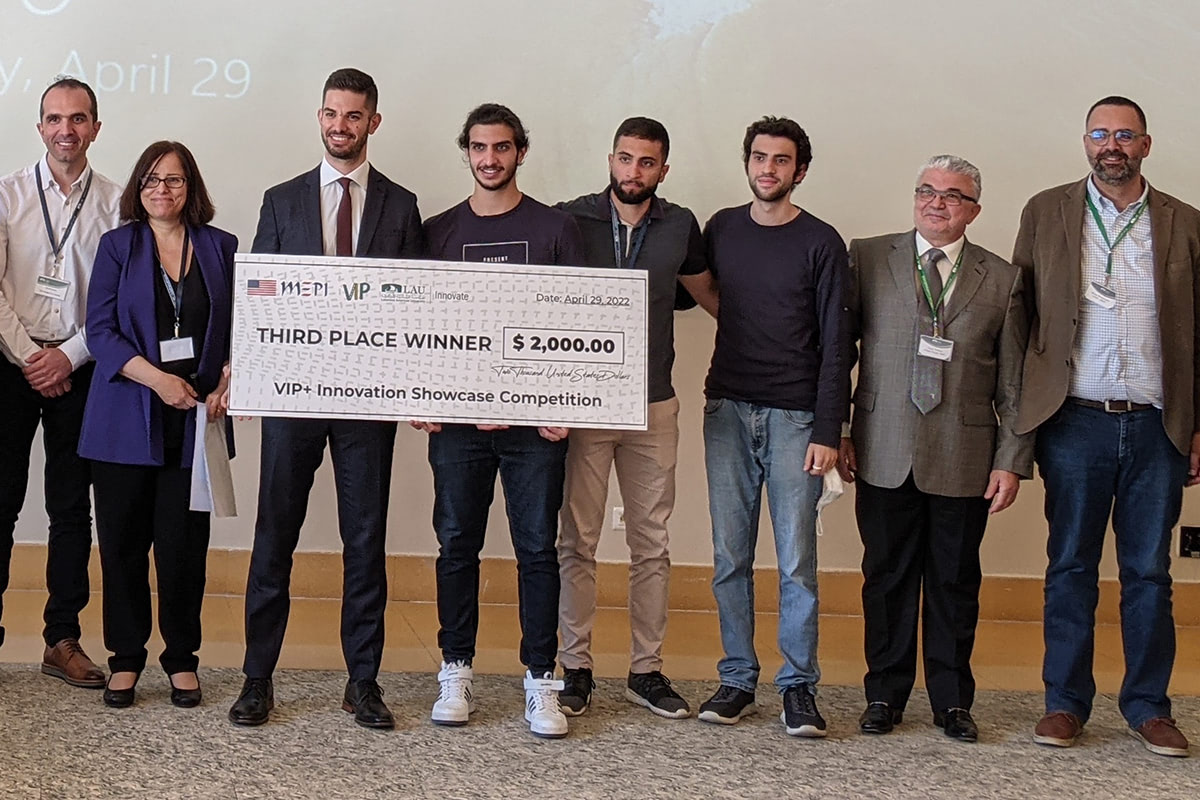 In 2021, thanks to a generous grant from the US Department of State Middle East Partnership Initiative (US MEPI), LAU launched the Vertically Integrated Project (VIP) framework designed by Georgia Institute of Technology (Georgia Tech) that allows student teams from across the disciplines to collaborate on innovative projects. While developing their projects, the teams are led by faculty, coached by graduate students, and co-mentored by industry partners.
To maximize the experience for its students, LAU expanded the VIP framework to a VIP+ model, incorporating an entrepreneurship component that falls under the MEPI Tomorrow Leaders' College to Work Pipeline (TLP), encouraging them to innovate and create their own startups.
In the first LAU VIP+ Innovation Showcase and Startup Competition, held on Byblos campus, ten teams, some of whom had spent between one to two semesters developing their startups, had the opportunity to pitch them to a jury.
"The purpose of the competition," said Dean of the School of Engineering and TLP Project Director Lina Karam, "is to motivate our students to innovate and empower them to launch successful startups and to recognize and celebrate innovation and entrepreneurship."
The five winning companies were awarded monetary prizes: Cedar BioDiagnostics and Takatcom tied in first place and were awarded $7,000 each; Mindzone and LUXEED Robotics tied in second place and were granted $5,000 each; and 1TRIBE came in third place and was awarded $2,000.
Cedar BioDiagnostics – While scientific studies have focused on finding a cure for kidney damage and disease, little attention has been given to developing detection methods. Accordingly, Cedar BioDiagnostics aims to respond to this gap by developing non-invasive microchips that can detect slight variations in kidney function that might not appear in clinical tests, using urine samples from diabetic and/or hypertensive patients. Through early detection, this startup hopes to help doctors protect their patients from irreversible kidney damage and chronic diseases by offering preventative measures and early treatment.
Takatcom – Takatcom's six-month-old startup idea presents itself as a reliable and decentralized solution to the electricity crisis. It aims to design an energy trading platform, allowing peers to trade excess solar energy through dynamic pricing and a grid prioritizing liability at competitive prices. Various sources of power generation inside the microgrid ensure the lowest cost of energy to the peer.
Mindzone – Mindzone is an interactive E-learning platform that provides enthusiastic learners with access to free and paid video courses in Arabic. The courses, which cover artistic topics, such as photography, help learners develop their knowledge and implementation skills. Mindzone also offers learners a chance to ask questions and get answers or feedback on their projects from experts in the field.
LUXEED Robotics – LUXEED Robotics aims to build a robot that burns weeds with laser in an effort to reduce yield loss in crops. The startup thus proposes a cost-effective and organic solution to weed management and promotes sustainable agriculture by decreasing the use of herbicides, commonly used to eliminate weeds.
1TRIBE –1TRIBE's application offers gym owners and coaches an easy way to share their fitness exercises with their clients. Instead of using a white or blackboard to explain the breakdown of an exercise, this application works by screening customizable workouts on television, making it easier for class members to follow the fitness exercises. The application tells users which workout they need to do and how much time they should spend doing it. It also simplifies the process of designing a fitness class by sharing with coaches a list of popular workouts that they can amend and share with their own clients.
In addition to the monetary awards, the winners will receive support, mentoring, and training as needed, said Dr. Karam. "They will be also eligible to participate in further pitching events and competitions where they can highlight their progress and achievements to receive further funds, which will be done in collaboration with the LAU Fouad Makhzoumi Innovation Center/LAU Innovate," the university's own incubation hub.