Roundtable Discussion Spotlights Corporate Social Responsibility
Faculty and students from the Adnan Kassar School of Business examined sustainability and development initiatives in Lebanon and the region together with industry stakeholders.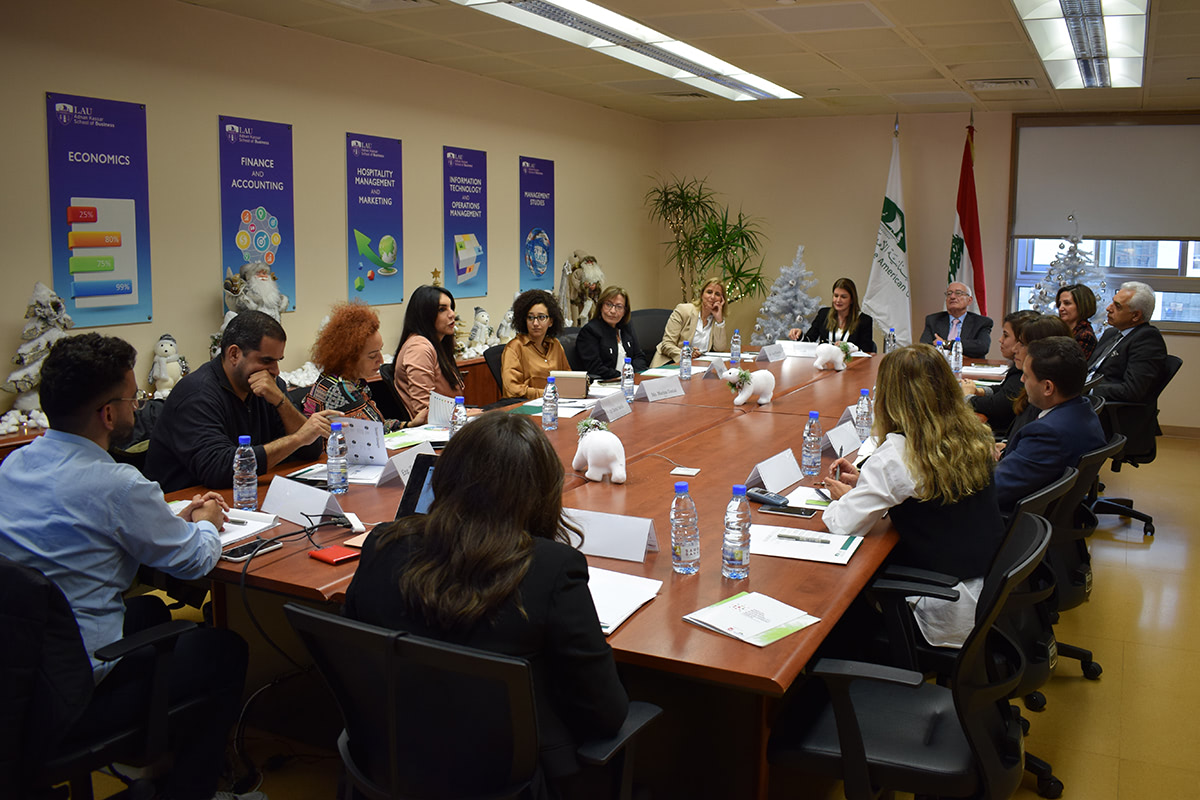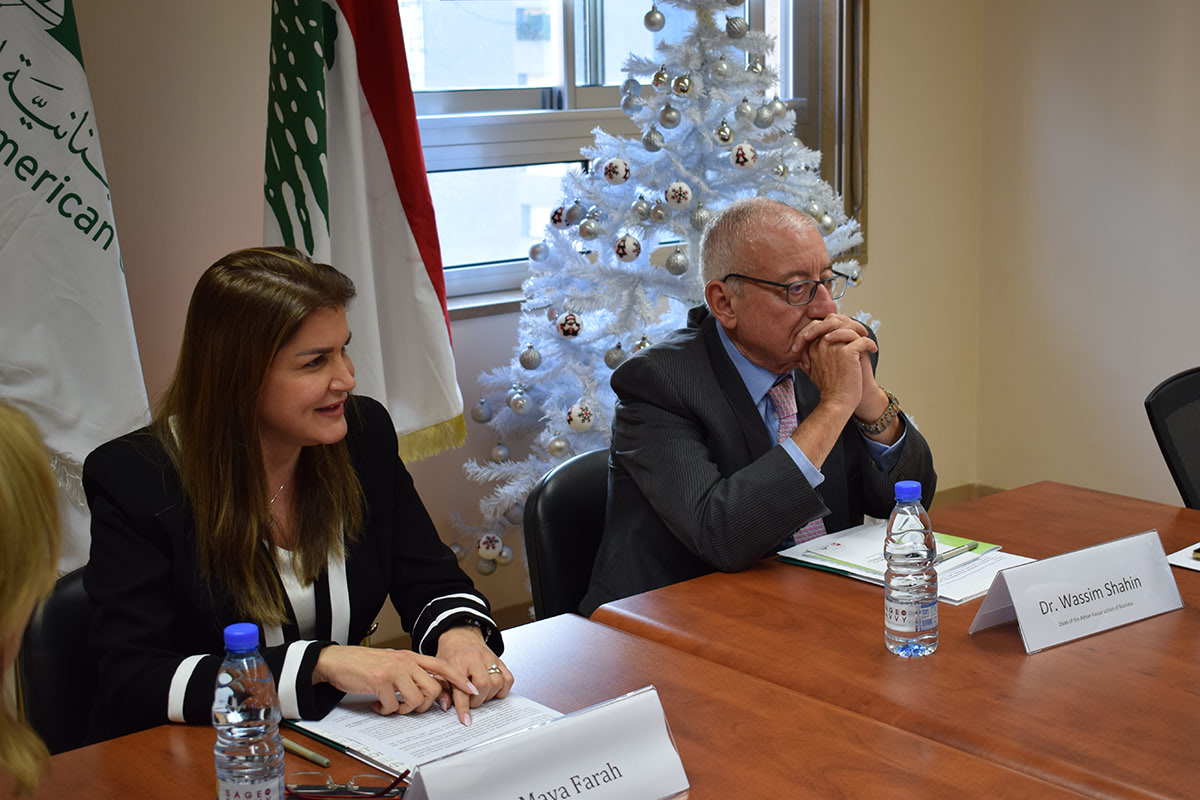 Academics, consultants, business executives and students joined a roundtable discussion at the Adnan Kassar School of Business (AKSOB) on sustainability and Corporate Social Responsibility (CSR) initiatives in the Lebanese market and opportunities for further collaboration.
Underlining the university's firm belief in CSR, Dean Wassim Shahin spoke about how it has been "embedded in raising responsible leaders," as LAU remains committed to the UN Sustainable Development Goals (SDGs), and to building robust collaborations with key players in the industry to help achieve those goals.
Sharing the global perspective, Chair of the Marketing Department and Associate Professor Maya Farah touched on how businesses have been integrating CSR activities in operational and strategic work plans. "While the MENA region is keeping up faster than expected, CSR undertakings in Lebanon unfortunately remain sporadic," added Dr. Farah.
The roundtable discussion was attended by representatives from Egypt-based firm, Aspire, and Dubai-based agency, Blue Green Consultancy, who expanded on how their organizations have been fostering sustainability and development ideas.
From Lebanon, CEO of Cedar Environmental Park Ziad Abi Chaker explained how they had revived the glass-blowing craft to minimize waste, empower craftspeople and build sustainable solutions to address the garbage crisis in the country.
CSR Manager at Fattal Group Ghida Ibrahim shared multiple initiatives by the company that are geared toward building awareness, educating youth and empowering people to adopt sustainable solutions.
Similarly, L'Oréal empowers different communities in unique ways by linking beauty to sustainability and social responsibility, said the company's Corporate Affairs and Engagement Director Samira Franjieh. Worldwide, the multinational company had contributed to reducing carbon emissions by 48 percent by adopting proper plans in their freight carriers and shipments.
Several LAU staff, faculty and students highlighted the different efforts exerted by the university, especially through campus life initiatives by student clubs. Assistant to the President for Special Projects Saad El Zein further discussed the various community health activities that LAU's medical centers have led, including PCR testing and vaccination campaigns, and the pioneering LAU Mobile Clinic.
Associate Professor Grace Dagher also explained how AKSOB embraces a CSR approach across both its academic and non-academic programs.
At the school, added Assistant Professor of Practice Dunia Harajli, "social responsibility is integrated into the curriculum through a mandatory civic engagement course for all LAU students to help build a better future for the country."