Turning Adversity into Opportunity: LAU Inaugurates the New Gezairi Building
The university adds more than 18,000 square meters of built-up area to its Beirut campus, to accommodate state-of-the-art labs, classes, studios, lecture halls and offices for its School of Architecture and Design.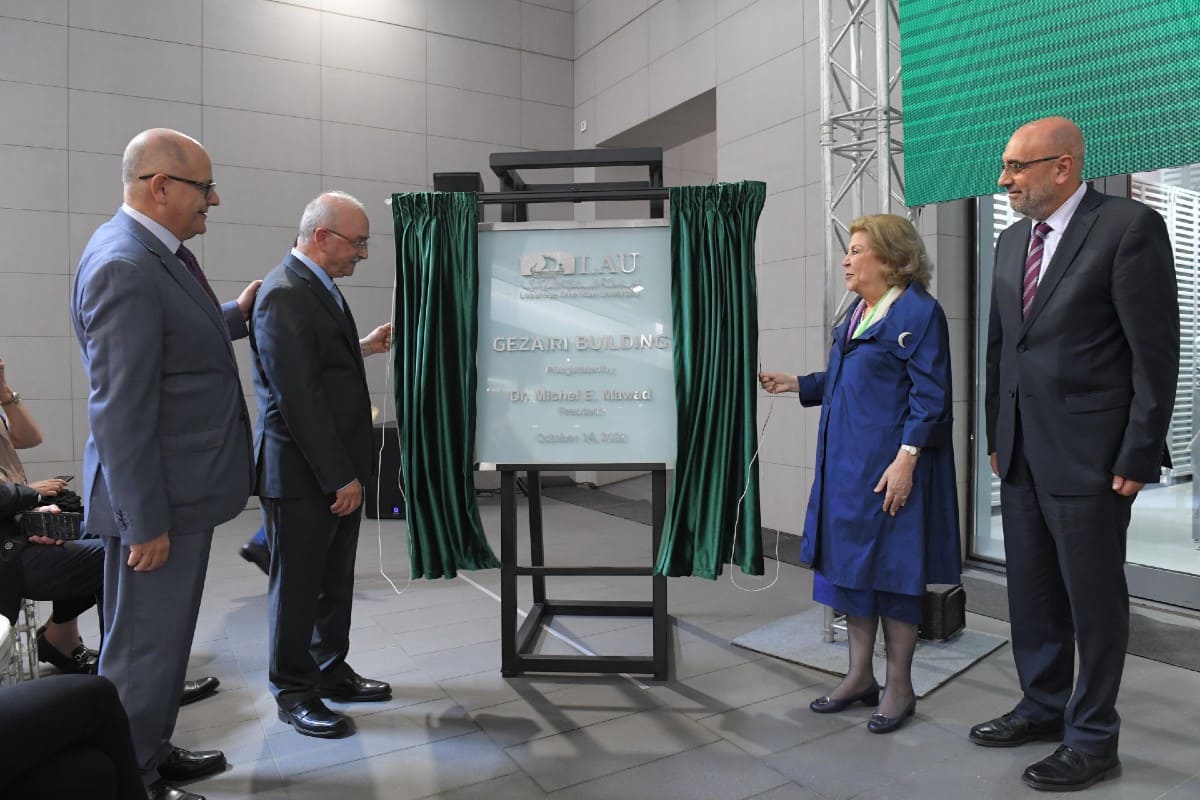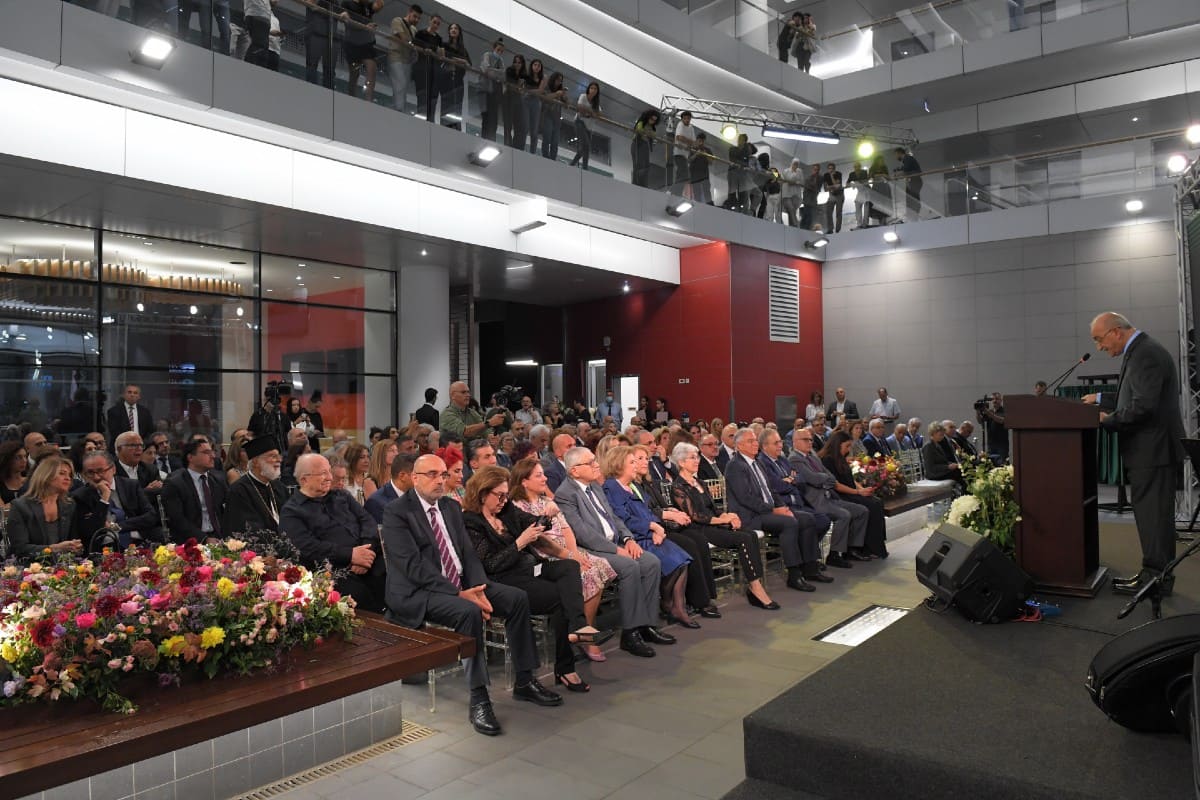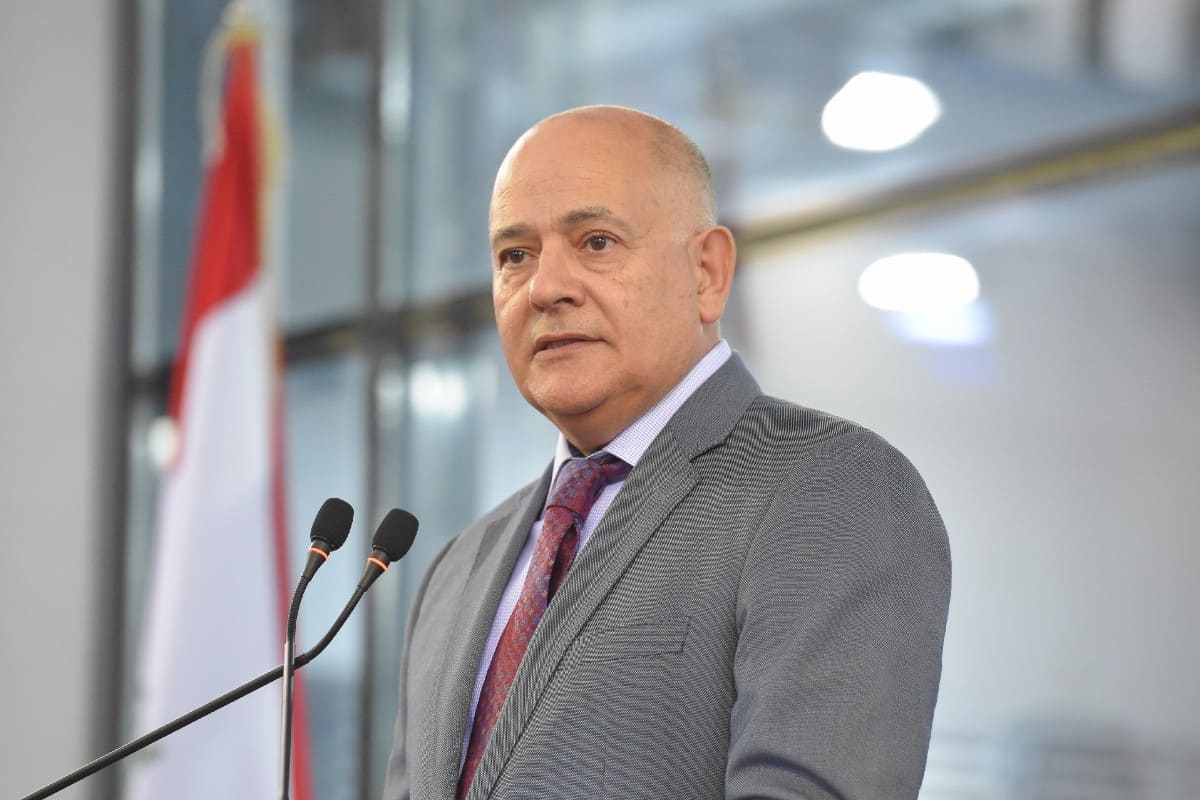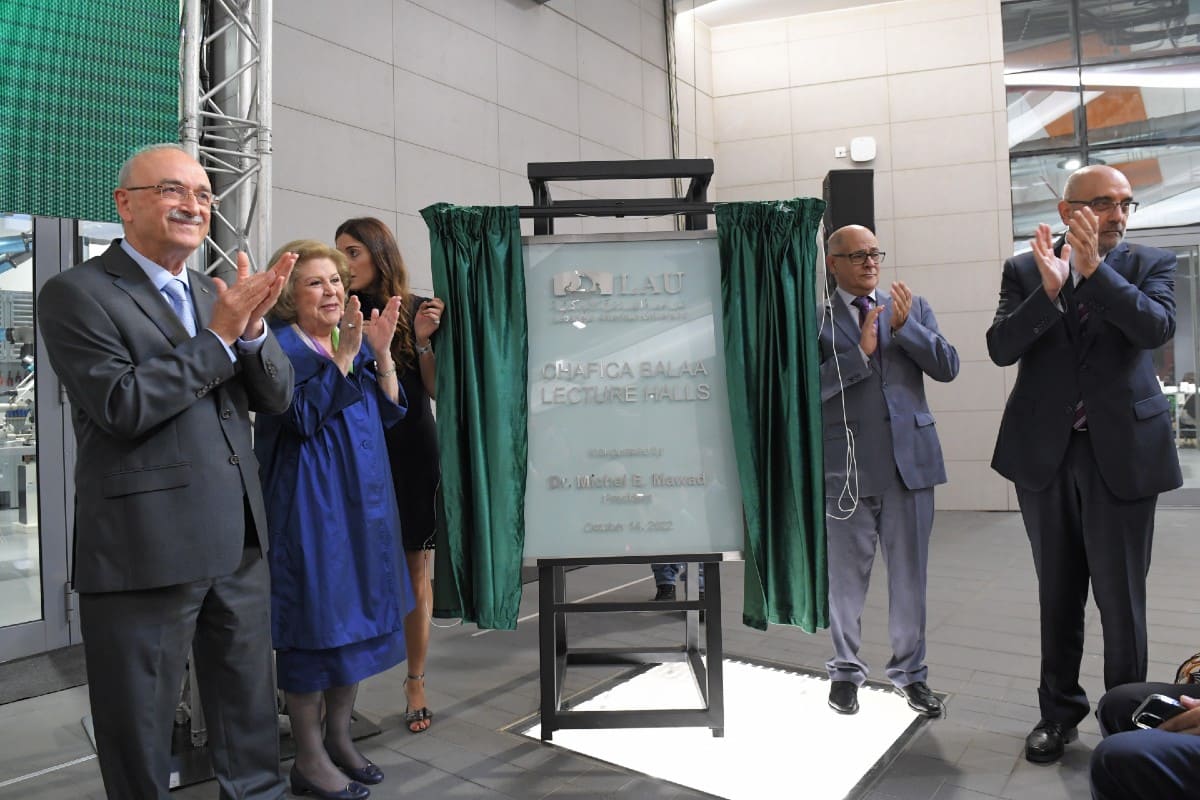 Together with the owner and CEO of Gezairi Transport Company Mona Bawarshi, and in the presence of a large audience of government officials, faculty, staff, and friends of the university, LAU celebrated the inauguration of the Gezairi Building on October 14, adding another landmark to its Beirut campus, with the newly renovated complex that hosts the School of Architecture and Design (SArD).
At the inauguration ceremony, President Michel E. Mawad spoke about how "steady growth has been the story of LAU since its inception, but few examples can be as graphic and telling as this building."
Originally purposed as a high school, the building was acquired by LAU in 2012, with a partial subsidy from the Bawarshi family as a donation to LAU, and renovated to house state-of-the-art labs, classes, studios, lecture halls and offices. With this first major building outside the gates of the Beirut campus, Dr. Mawad promised that the university will usher in a new era of excellence, noting how "LAU knows how to turn adversity into opportunity."
Speaking about the legacy of Bawarshi's father, Abdul Salam Bou Azza El-Gezairi, Dr. Mawad expressed his satisfaction that the Gezairi name will be forever intertwined with LAU's. "This is not just a real estate deal but rather a meeting of principles shared by an illustrious man whose support for diversity reflects LAU's core values," he said.
Delivering an emotional speech, Bawarshi reflected on the initial opening of the Gezairi school as part of the Makassed network, when former Makassed President Amine Daouk projected it as a 'college.'
"Today, [his] statement has been made a reality," said Bawarshi, "as this building is a shining new addition to LAU, an institution that exemplifies the legacy of the Gezairi Transport Company and its mission of serving humanity." She exhorted the university to remain anchored in its noble undertaking: empowering future generations to build a better future.
Bawarshi further honored the memory of her late mother with the naming of the Chafica Balaa Lecture Halls in Gezairi Building. She joined Dr. Mawad and university leaders in unveiling both plaques at the ceremony.
In his speech, Dean of the School of Architecture and Design Elie Haddad thanked President Emeritus Joseph G. Jabbra and noted his visionary role in acquiring the building and his support in turning it into a new home for the school. Haddad also thanked Dr. Mawad and Provost George E. Nasr for their unflinching support in bringing the project to a conclusion against much adversity.
Dr. Haddad pointed to the growth of the school over the years, culminating in earning American accreditation for all its programs. He hoped that the new building would "reflect the image of Lebanon that we all aspire for, one that invests in development, caters to the ambitions of young people and contributes to the formation of future leaders in a diverse world, in line with LAU's mission."