DevFest 2023 Designs, Codes and Builds a Community for Lebanese Developers
DevFest 2023 assembles leading tech minds for collaborative learning and meaningful connections among enthusiasts.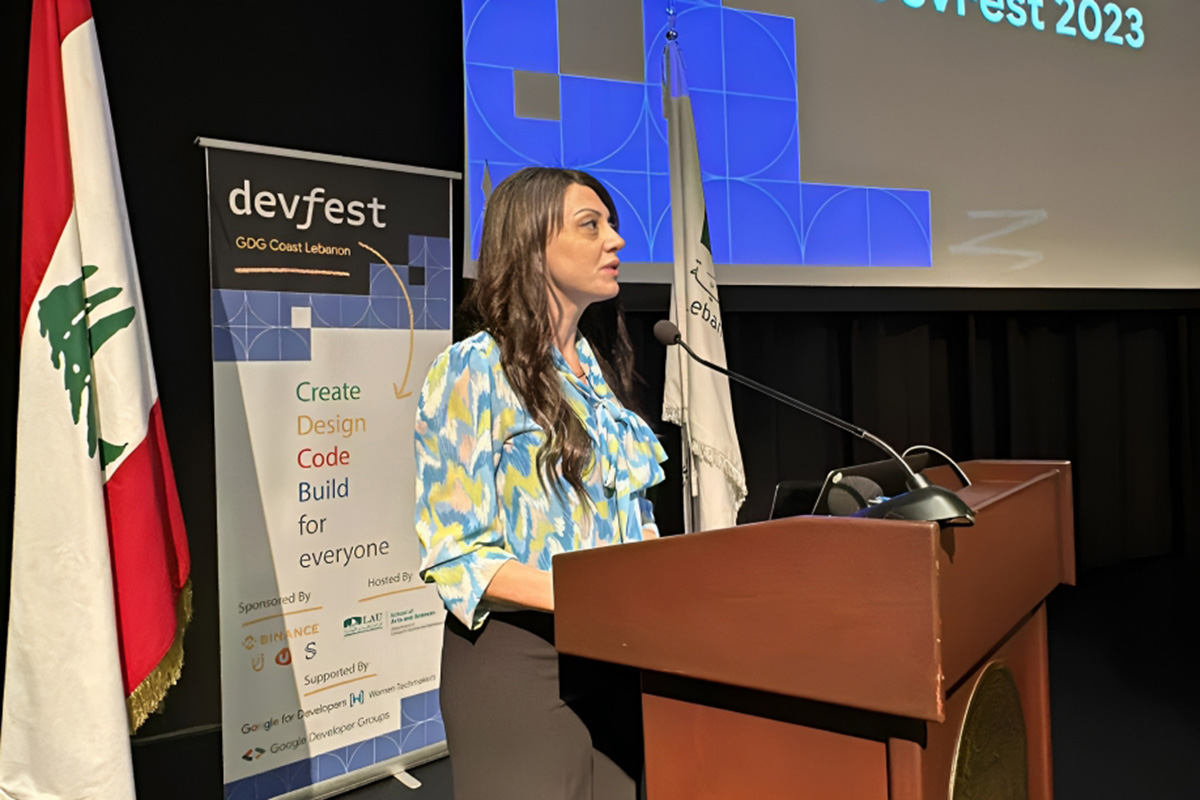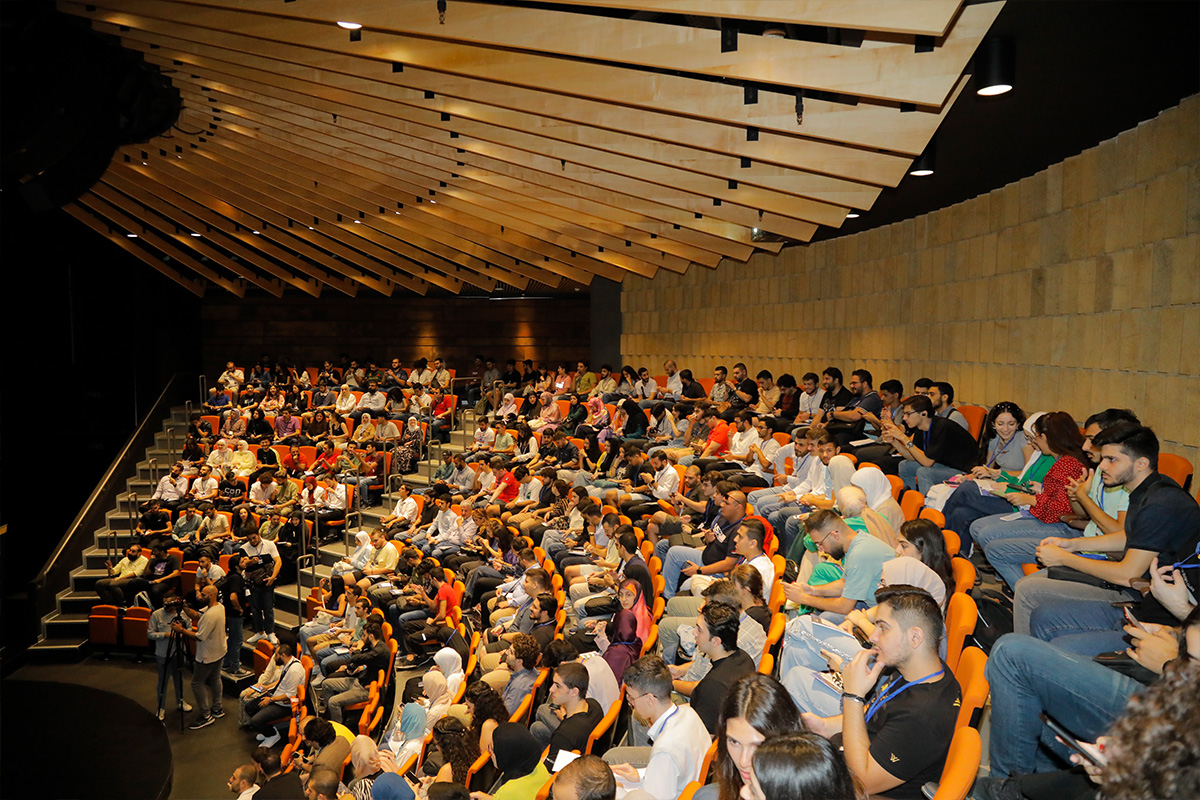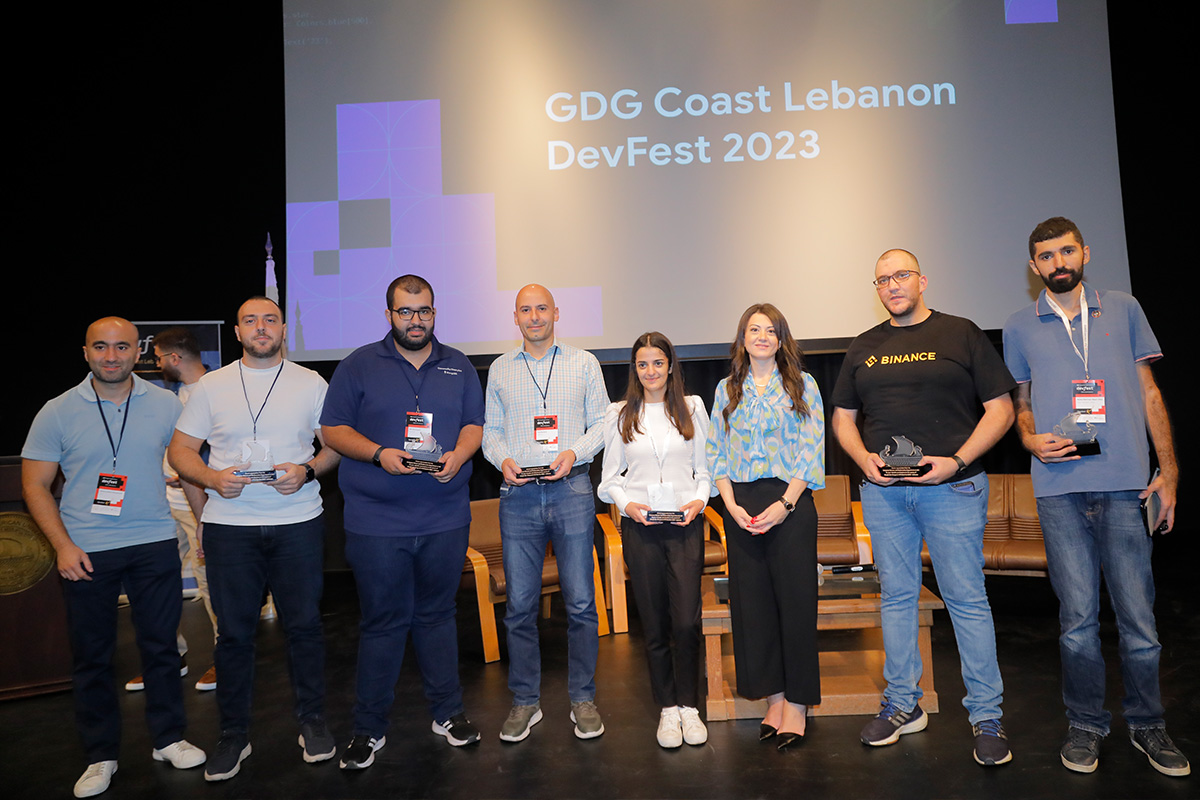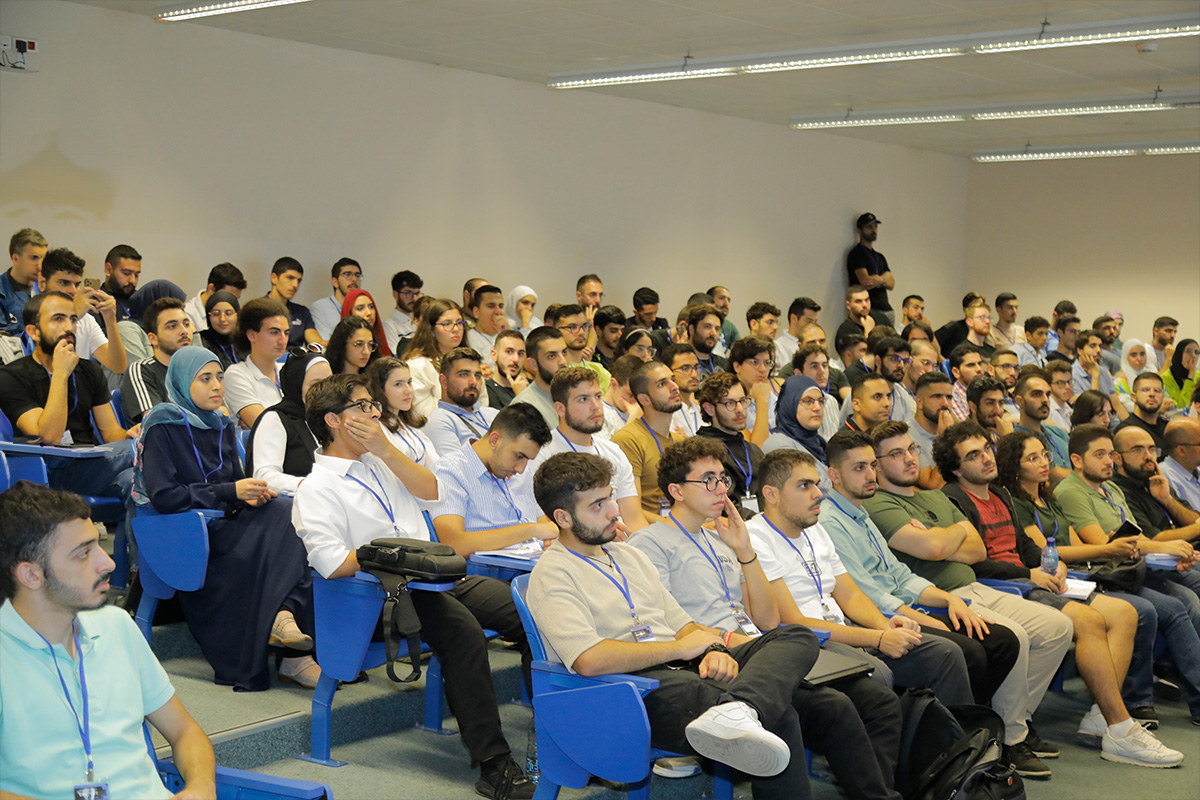 In an effort to expand on the world of digitization where technology reigns supreme, the Department of Computer Science and Mathematics at LAU became the epicenter for a dynamic gathering of tech developers, designers and enthusiasts from across Lebanese universities.
For the second year in a row, the LAU Beirut campus played host to the Developers Festival (DevFest) Beirut 2023, an annual tech conference known for its organization of meetups and conferences covering a wide array of technology-related subjects. Featuring a speaker roster of more than 35 professionals from local and international corporations, distinguished technologists, developers, students and experts all converged under its banner.
The event on October 7 centered on providing Lebanese developers with an opportunity to immerse themselves in the most cutting-edge developer technologies of the present day.
More than 700 guests were present to witness this conduit for students to network and engage in dialogues revolving around the challenges that shape this ever-evolving realm. This primary objective of facilitating collective learning among Lebanese developers and tech industry experts underscored the department's pivotal role in nurturing collaboration and bringing first-hand experience to its students.
Organized and supported by Google Developer Groups (GDG)-Coast Lebanon and Women Techmakers-Lebanon, Assistant Professor of Computer Science Nadine Abbas took care of organizing the event with the help of sponsors Binance, uPaint, Two of Us and Supportful.
This was done in line with DevFest's vision to foster an engaging and sustainable developer community and an all-encompassing environment in which participants from all backgrounds with an interest in tech – from beginner developers to experienced professionals – were welcome to join.
The talks covered a wide spectrum of topics, from introducing blockchain and redefining artificial intelligence to building digital infrastructures and tapping into the modern development of cloud applications. Such discussions, featuring international speakers and Google Developer experts, served as a connecting point between students, experienced developers as well as industry professionals to address the specific needs and interests of the market.
The immersive workshops, said LAU second-year student Clara Zammar, and the opportunity to hear what the professionals had to say, "set up a road map for me and my friends to deepen our knowledge and meet like-minded people."
Local GDG organizer and LAU senior student Mohamad Souki, who initially introduced the idea of hosting DevFest at LAU to Dr. Abbas last year, expressed his pride in having "one of, if not the biggest tech events in Lebanon on our ground," he said. "The reason I came to Dr. Abbas with the idea was because I wanted to see our developers gain the exposure and visibility they deserve. Seeing these professionals come to LAU, our home, is a great incentive to establish connections with them."
"One must commit to lifelong learning, take courses, in addition to attending workshops, seminars and conferences to acquire new knowledge and skills," said Dr. Abbas. "DevFest, among other initiatives, is one step toward assessing one's current skills and knowledge and identifying skills gaps where improvements are needed."
In recognition of their contributions to the tech landscape, the sponsors and organizers were honored with awards for their impact and innovative endeavors within the industry. The culmination of this appreciation also materialized in the form of gifts and prizes generously given to students during the closing ceremony of the event.