Home of the Entrepreneurs: Second Demo Day Advances Innovative Ideas
Students' vertically integrated projects secure new funding for delivering Lebanon-centered solutions.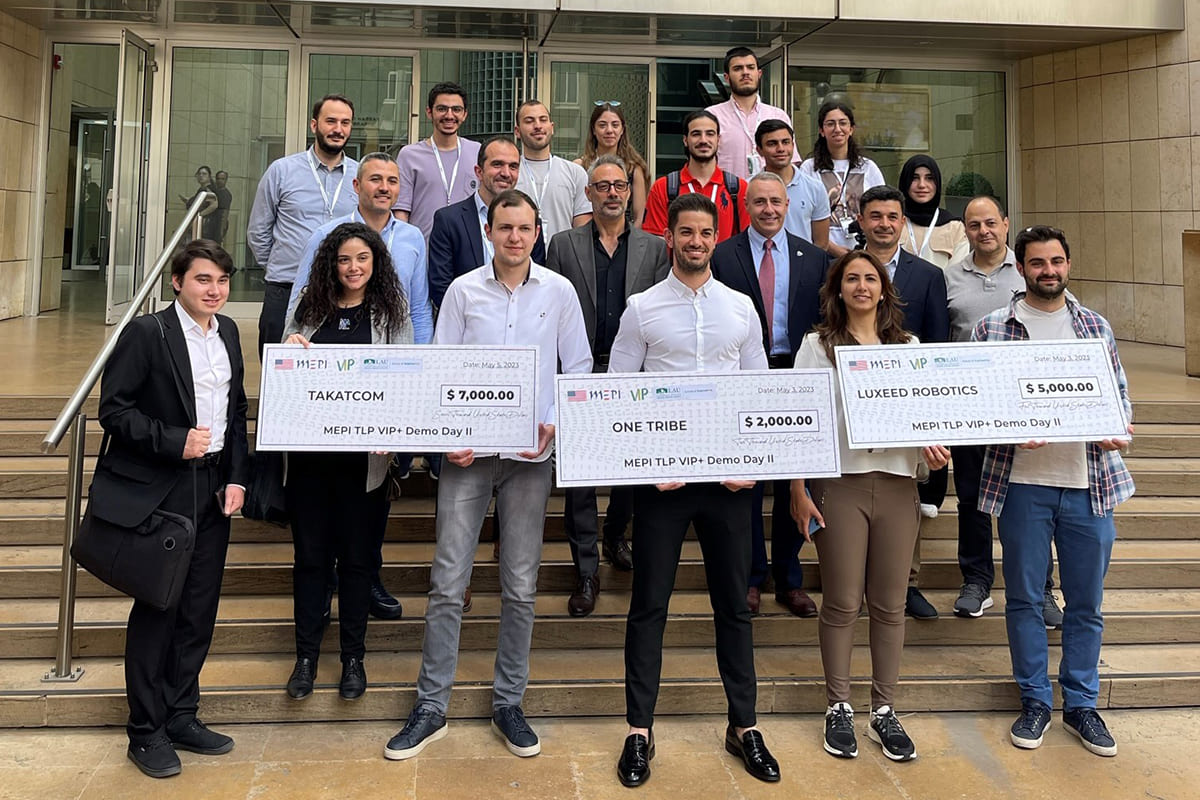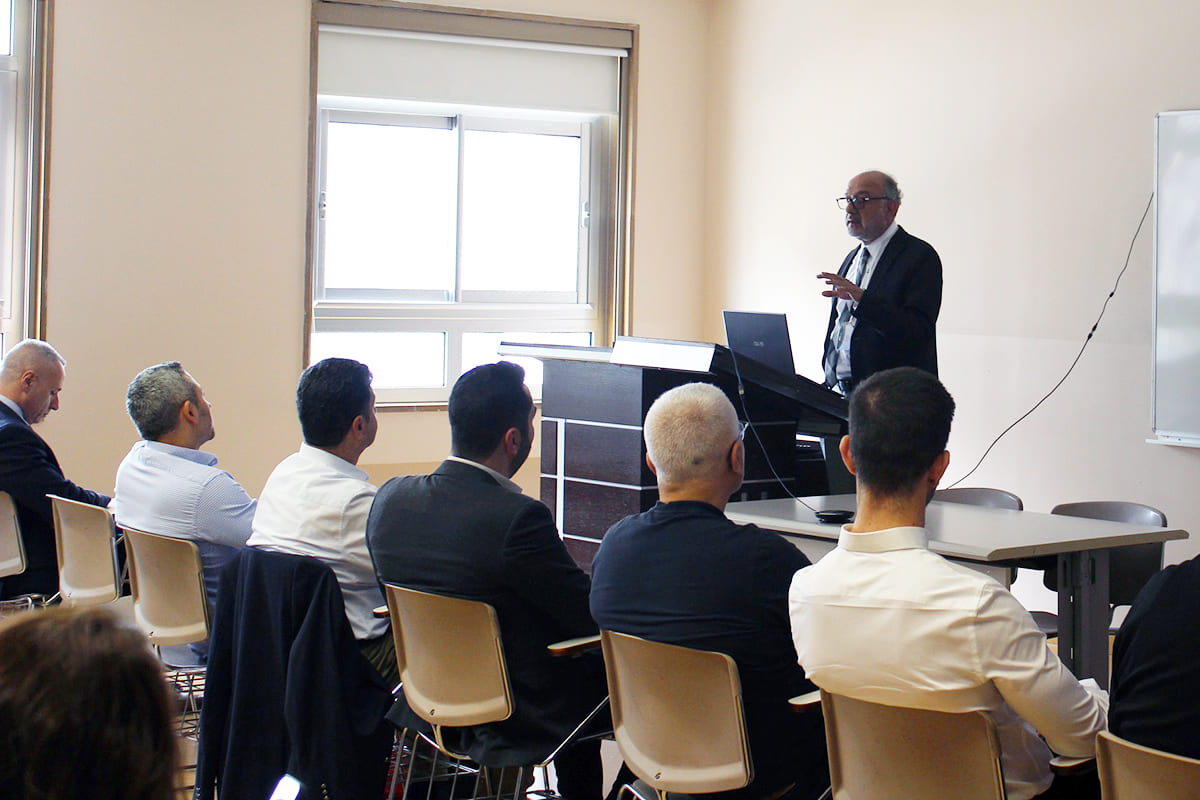 LAU has been steadfast in building and fostering a culture of entrepreneurship among its students, helping them identify areas for innovation and creating new business opportunities.
A shining example has been the Vertically Integrated Project (VIP+) framework that has promoted students' entrepreneurial skills since 2021. The framework, funded by a Middle East Partnership Initiative (MEPI) grant – the Tomorrow's Leaders College-to-Work Pipeline (TLP) – has nurtured their drive for new career prospects by connecting them with the industry, matching them with like-minded graduate and undergraduate peers through multidisciplinary teams and offering them invaluable expert mentorship.
On May 5, the VIP+ Demo Day II showcased the progress of the startups, which were granted seed funding last year at the first Innovation Showcase and Startup Competition. The interactive event featured presentations, lively discussions and exchanges with some of the university's industry partners, faculty and staff.
The panel evaluating the students' projects included LAU Industrial Hub Director Ali Ammouri, Associate Professors Abbas Tarhini and Rony Khnayzer, as well as CEO of DLOC Biosystems CEO Waddah Malaeb.
The event also featured keynote addresses by Vice President for Business Development and Global Affairs Elie Badr and Associate Dean of the School of Engineering (SOE) Caesar Abi Shdid.
In his keynote address, Dr. Badr expanded on three main components for guaranteeing a successful future: teamwork, communication skills and experiential learning. "Think about a good business plan and never start big, start small and build slowly," he said.
For Dr. Abi Shdid, startups and entrepreneurial ventures are "the fuel of innovation and a driving factor behind growth." Drawing inspiration from the school's mission, he referred to the importance of graduating responsible citizens and "seeing our students and alumni use what they learned at LAU to tackle several issues in our society," he said.
To that end, matching the material demonstrated in class and the requirements of the business environment is key, as Dr. Ammouri noted, highlighting the importance of focusing on experiential learning opportunities within course delivery.
SOE Dean Michel Khoury, who is also the TLP Project Director, added: "In Lebanon's economically challenged landscape, it is paramount to prioritize the development of entrepreneurship and startups within higher education institutions. These initiatives hold the potential to drive swift economic recovery, surpassing the returns of other traditional avenues."
Three student groups succeeded in securing second-level funding by the end of the Demo Day's VIP+ Innovation Showcase and Startup Competition.
Takatcom was awarded $7,000 that will help them progress toward their goal: Offering a dependable and decentralized alternative for the power shortage in Lebanon. The team had proposed establishing an energy-trading platform to optimize surplus solar energy use.
LUXEED Robotics secured a sum of $5,000 to advance their laser-powered agricultural robot that can eliminate weeds and protect crops. Their proposal offers a sustainable, eco-friendly alternative to herbicides.
One Tribe were awarded $2,000 toward promoting their idea: an app that helps fitness instructors track their clients' workout routines.
Reporting by Economics Student Dana Ghoussaini.