Inaugural Research Day Celebrates LAU's Growing Scholarly Capital
Graduate and undergraduate students present research papers covering 24 academic disciplines.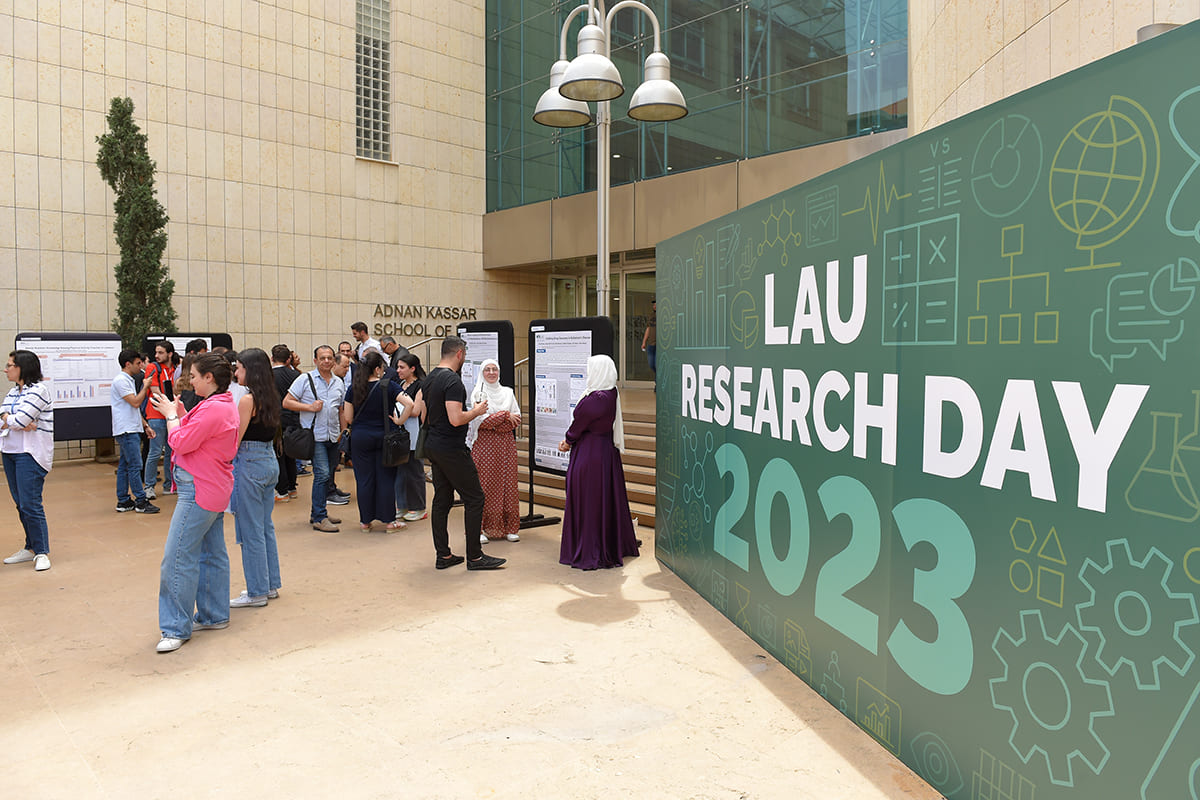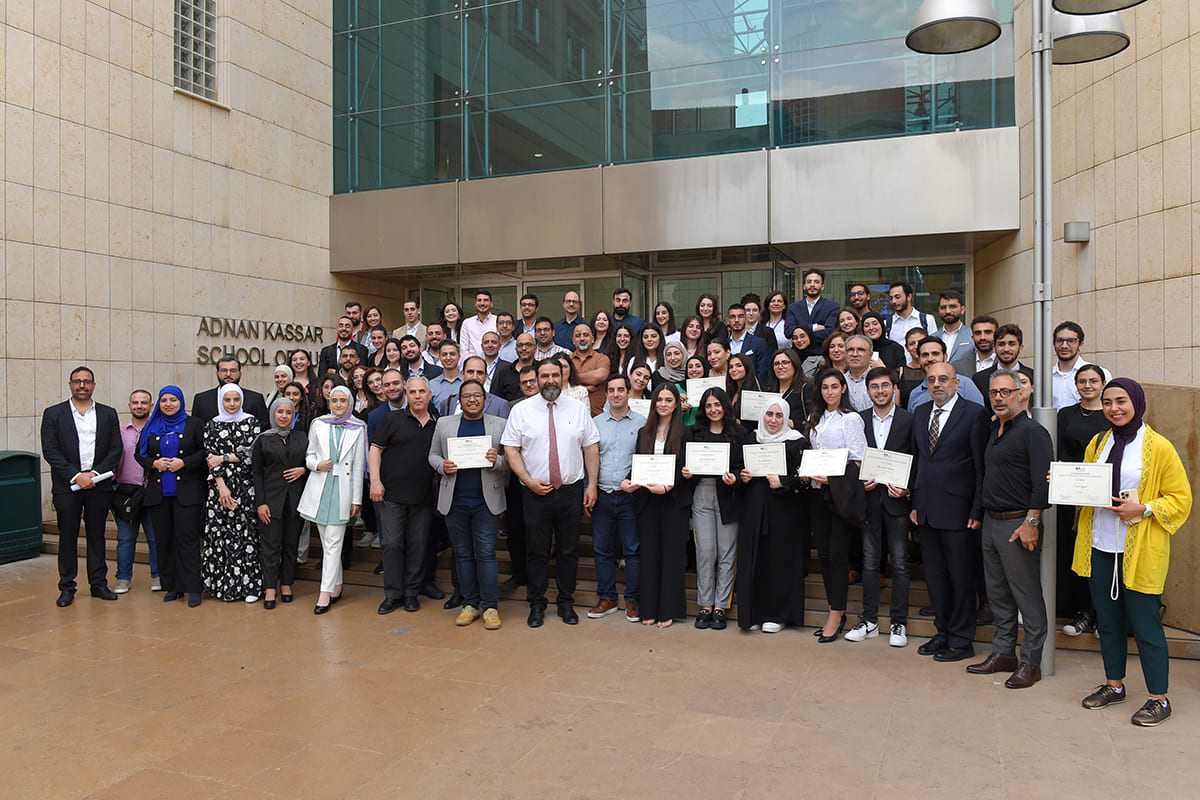 In recent years, LAU has made prodigious strides in nurturing a culture of research and improving scholarly output both in quality and quantity. The outcome of this progress was showcased on May 5 at the inaugural Research Day, which celebrated and rewarded young researchers across 24 academic disciplines.
Organized by the Graduate Studies and Research (GSR) Office with the support of participating schools, the full-day event was a "university-wide recognition and appreciation of graduate and undergraduate researchers," said GSR Dean Samer Saab. The event aimed to bring together students from different academic backgrounds to share their research and engage in discussions with faculty and peers.
Students from both campuses showcased their projects through oral and poster presentations that lined the entrance to the Adnan Kassar School of Business on the Beirut campus. From engineering, marketing and political science to medicine, education, economics and many other disciplines, the presented topics were timely and diverse, sparking lively exchanges among faculty and students that they followed up over the breaks throughout the day.
"You are the true gauge of our success," said LAU Provost George E. Nasr, addressing a roomful of young researchers at the final awards ceremony. "You have demonstrated outstanding research abilities early on in your academic and professional careers, and we are so proud that the culture of research is steadily and gradually advancing at our university," he added.
Dr. Saab spoke about the steps that LAU has taken to promote research. Seeing the need to take research to a higher level, the GSR Office encouraged more students to participate actively. He emphasized that research is not just for publishing papers, but also a lifelong learning opportunity that helps build students' soft and hard skills, which are crucial for professional growth in any career.
"This event is set to become a tradition at LAU," said Assistant Dean for GSR and Professor of Economics Walid Marrouch, who also hoped that it will "act as a focal point for students' research going forward."
LAU offers a research component in all graduate programs except for a few programs such as the Executive Master in Business Administration program. At the undergraduate level, an elective research course is available, and the Undergraduate Research and Discovery Program engages students in research early on in their academic journeys. A recent proposal by the Center for Innovative Learning is aimed at facilitating faculty mentorship of young researchers.
"Beyond the possibility of publishing a paper, participating in research requires students to think critically, expand their knowledge, hone their interpersonal skills, work collaboratively in interdisciplinary teams, and be receptive to feedback from reviewers," noted Dr. Saab. These skills are highly sought-after by employers and will serve students well in their future endeavors.
A true celebration of knowledge, curiosity and innovation – as he put it – the Research Day culminated with a recognition of a number of student researchers, as follows:
Outstanding Researcher Award:
Maria Nabil Younes – Natural Sciences
Marc Jihad Ghanem – Life Sciences & Medicine
Young Researcher Award:
Layal Nassif Malli – Natural Sciences
Christopher Rabih Saab – Natural Sciences
Tamara Marwan Nasr – Arts and Humanities
Sara Zaki Kassab – Social Sciences & Management
Zeina Khodor Lizzaik – Social Sciences & Management
Research Day Awards:
Oral Presentation Award in Business and Economics: Ibrahim El Soussy and Michael Ibrahim Fheili shared the award
Oral Presentation Award in Engineering, Technology and Physical Sciences: Mohammad Abdallah
Poster Presentation Award in Engineering, Technology and Physical Sciences: Omar Aladrousy, Khaled Houssari, Zahraa Zibara
Oral Presentation Award in Health Sciences: Nour Abou Younes
Poster Presentation Award in Health Sciences: Lydia Mrad, Narjes Khatib, Shaymaa Akil, Ranim Assi.
Oral Presentation Award in Social Sciences: Suad Aggad
Poster Presentation Award in Social Sciences: Tatiana Chaiban