Leaping Into the Archives of LAU: Celebrating Georgette Gebara
LAU embraces the legacy of former ballerina Georgette Gebara by welcoming an archive of her life achievements into its repository.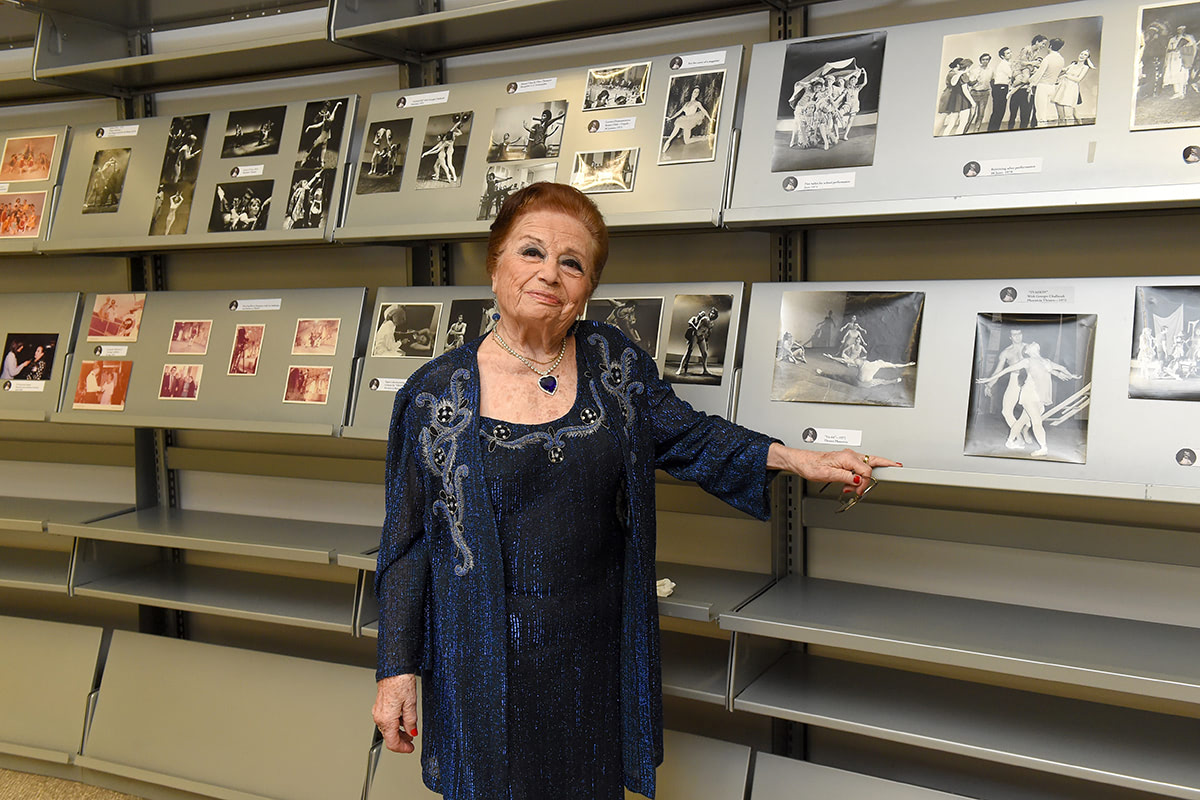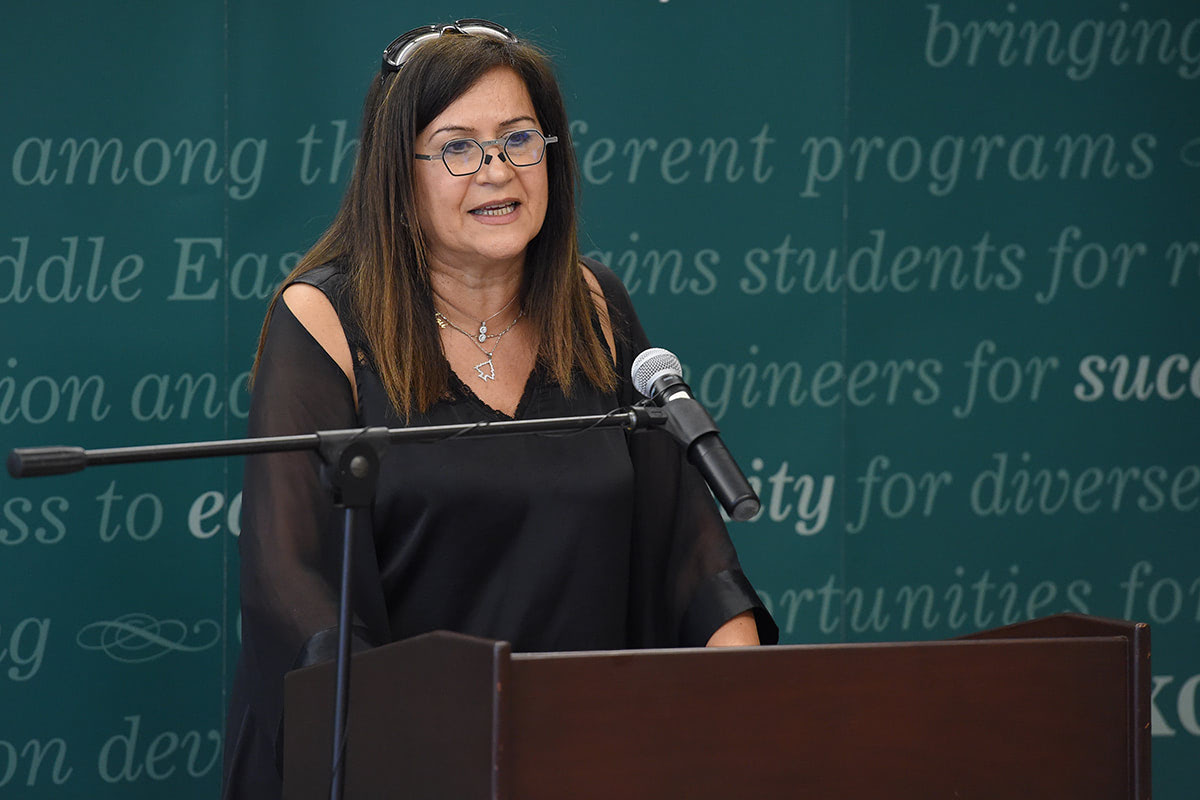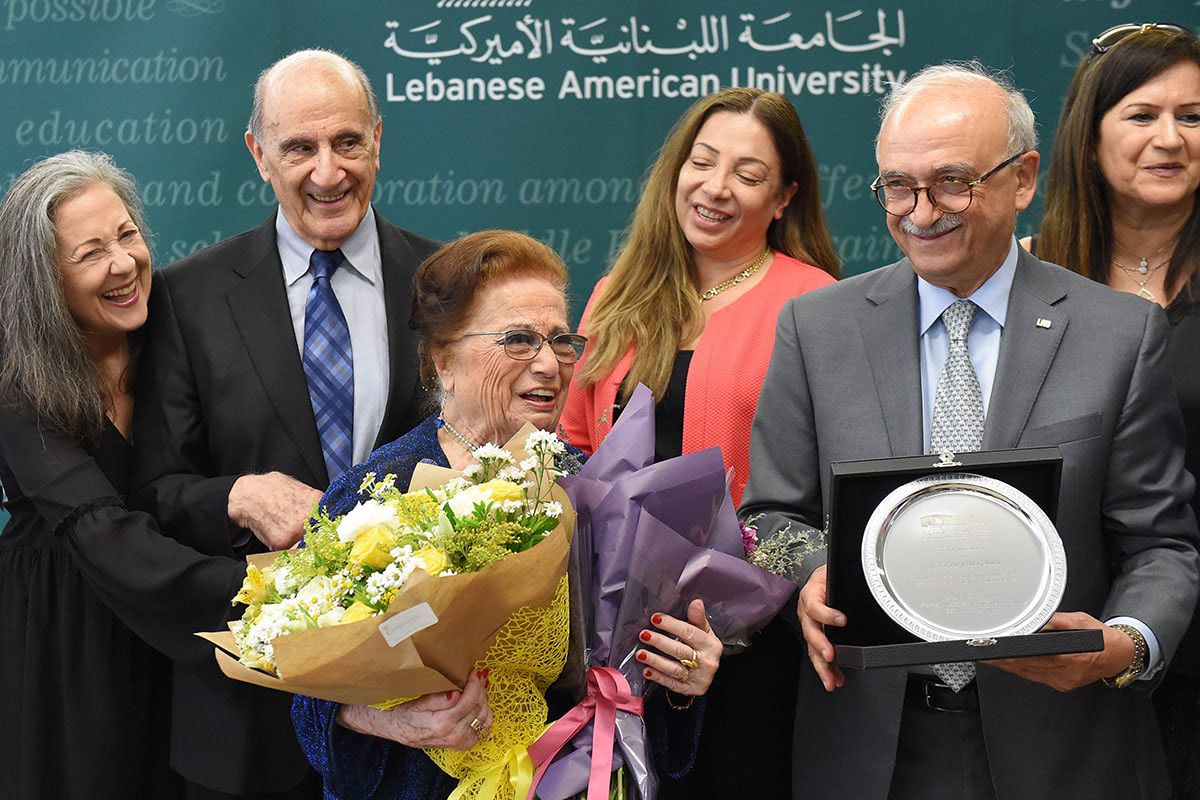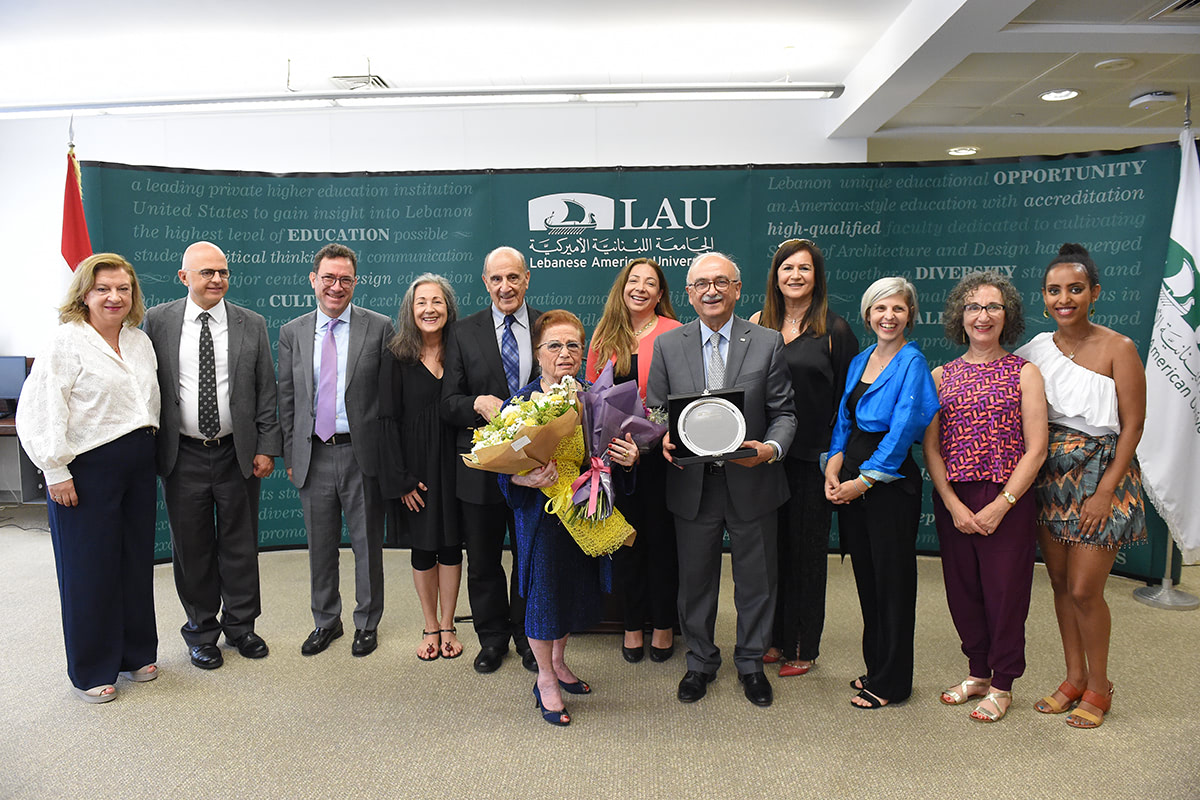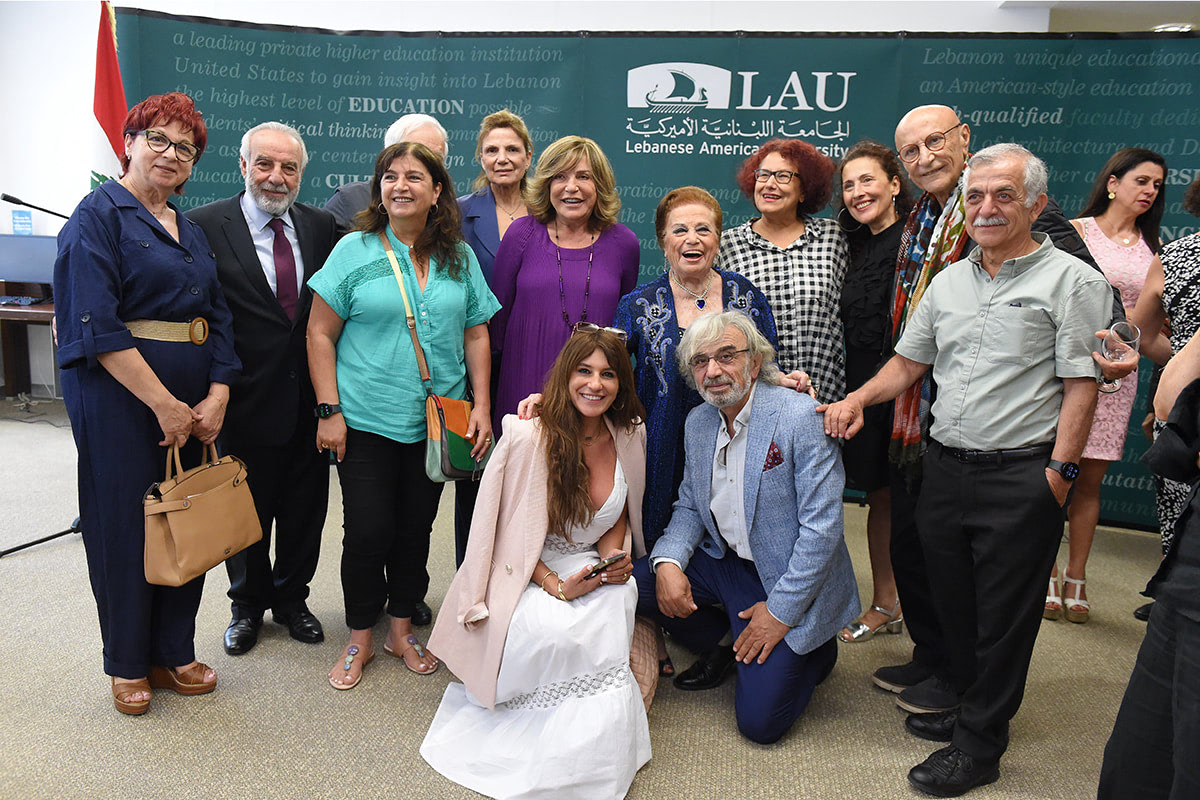 Having cemented her name in Lebanon's cultural history as a Prima Ballerina and champion of the arts, Georgette Gebara's legacy has found a second home: the heart of LAU. On June 19, the university feted "the Butterfly of Dance, Georgette Gebara" in the words of LAU President Michel E. Mawad, as it received an archival collection of her lifetime achievements.
Assistant Provost for Educational Resources and Innovation Jordan Srour welcomed Gebara by making a promise that "this collection will forever be discoverable, searchable, viewable and accessible so the threads of this legacy can be forever woven into the tapestry of Lebanon's artistic endeavors."
Dr. Srour thanked President Mawad, Dean of the School of Arts and Sciences and former student of Gebara's Cathia Jenainati, Senior Director of Collection Management Hweida Kammourié and Associate Professor of Dance Nadra Assaf, who also studied dance under Gebara, for their indefatigable preparation in making this space so that "we can all immerse ourselves in this collection."
"Georgette Gebara is a countrywide symbol of artistry, creativity, talent and beauty," stated Dr. Mawad in his welcoming speech. He spoke about the institutional and individual fortune LAU has gained by associating itself with the icon of dance, not to mention the privilege it prides itself on by considering her "one of our own."
He lauded the esteemed ballerina for her artistic flair, noting the creativity and inspiration she brought to her country. "We are paying back but a small portion of the huge value that we have for you, which will hopefully continue to inspire future generations," he said.
Dean Jenainati expounded on the importance of preserving the legacy of Lebanon's treasured artists. She recounted the events of a ballet inspired by the film "The Red Shoes" by Michael Powell and Emeric Pressburger – based on the eponymous fairy tale by Danish poet and author Hans Christian Andersen.
In the ballet, talented ballerina Victoria is spotted by the impresario who commissions the composer to create a ballet based on the fairy tale. After falling in love with the composer, Victoria finds herself torn between love and career.
"I'm telling you this story because it is deeply symbolic of many artists," said Dean Jenainati, "those who lack the maturity and the sophistication to take ownership of their crop." But here, she added in reference to Gebara, "is an artist who danced for peace when we were experiencing war, a teacher who supported all her students and a female artist who celebrated her femininity and dared to fall in love deeply, all the while committing to delivering art of the highest order."
Giving prominence to the valuable archives, Dr. Kammourié underlined the timeless testament to dedication and artistry represented through Gebara's unparalleled talent. "We welcome this extraordinary collection prepared to preserve and share it," she began. "This donation is a true testament to Gebara's enduring commitment to the arts and the belief that knowledge and inspiration should be accessible to all."
The speech was followed by a short movie honoring Gebara as the champion of the arts in Lebanon through snippets of her performances and testimonials of those who have had the honor of working with her throughout her career.
Dr. Assaf, who was inspired to take up dance after being profoundly moved by one of Gebara's televised performances, paid a heartfelt homage to her in a dance performance that highlighted the power of collective creativity.
The dancers commenced their act by laying their dance shoes on the floor, facing Gebara. "I want you to know that taking off your shoes as a performer was not the end for you as a dancer, and generations upon generations will continue to take off their shoes in honor of you, only to dance on bare feet," Dr. Assaf said.
Feeling overcome, Gebara spoke about her appreciation for LAU and the students she taught, reflecting on the first performance she held at Irwin Hall in the summer of 1965.
"I am very proud to be the first artist whose legacy finds its home in your esteemed library," she said. "From the phenomenal period of June 1965 to today, June 2023, I feel the circle is now complete. My 70 years of archives have a safe home."
Much needs to be said about the pandemonium in Lebanon, she added, which is why art and culture can be one's truth.
"When we, people of culture, have meetings, we end up with positive resolutions, creative ideas, and always a constructive move toward the future," she noted, ending her speech with special thanks to everyone involved.
After receiving a commemorative plate, Gebara was engulfed with praise and adulation, taking photographs with admirers and adding yet another photo to the history she has entrusted to LAU.