Rising Basketball Talents Kickstart their Careers at the LAU Jr. NBA
The tournament's fourth edition closes with colorful vibes and a renewed commitment to youth sports.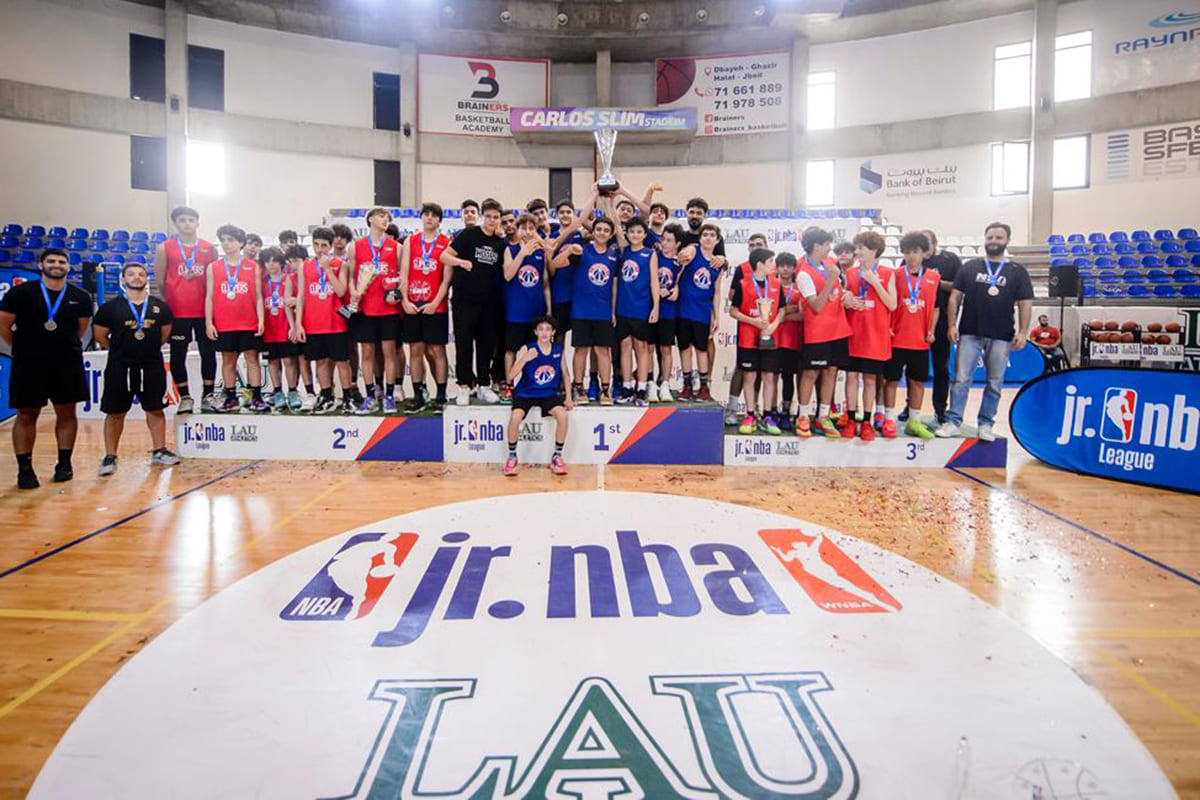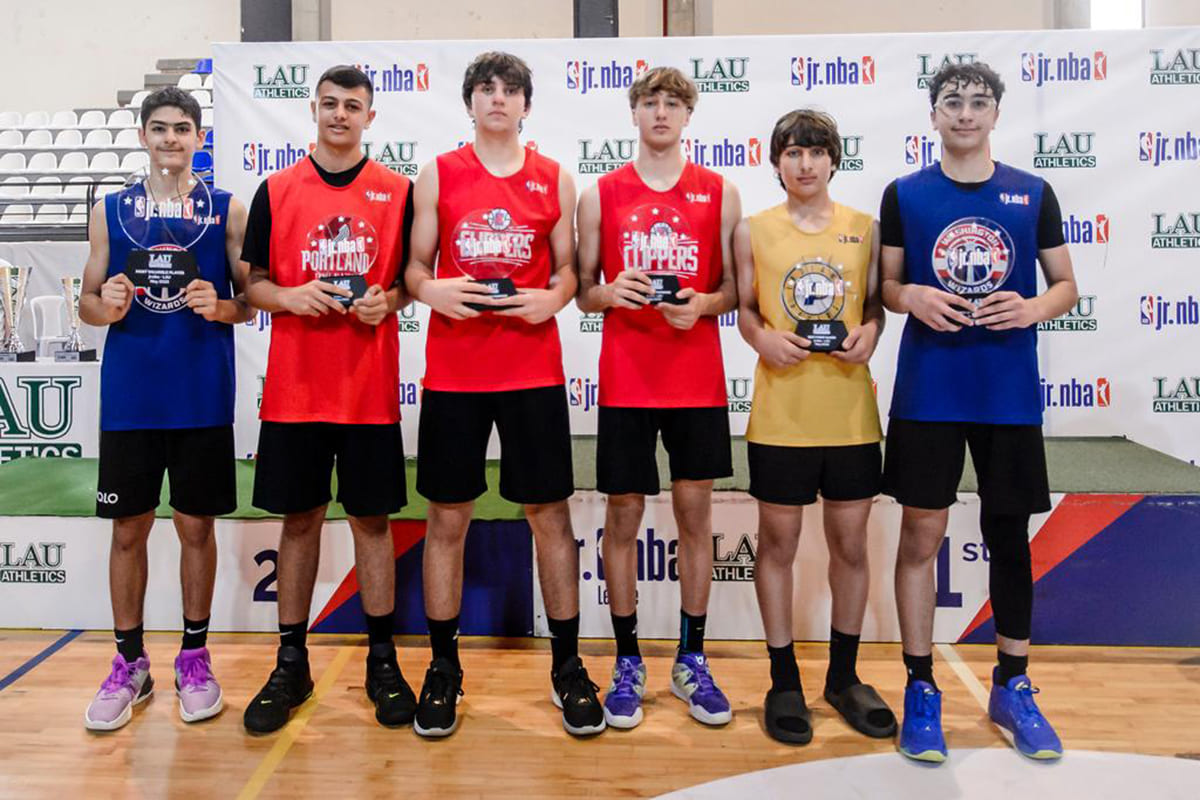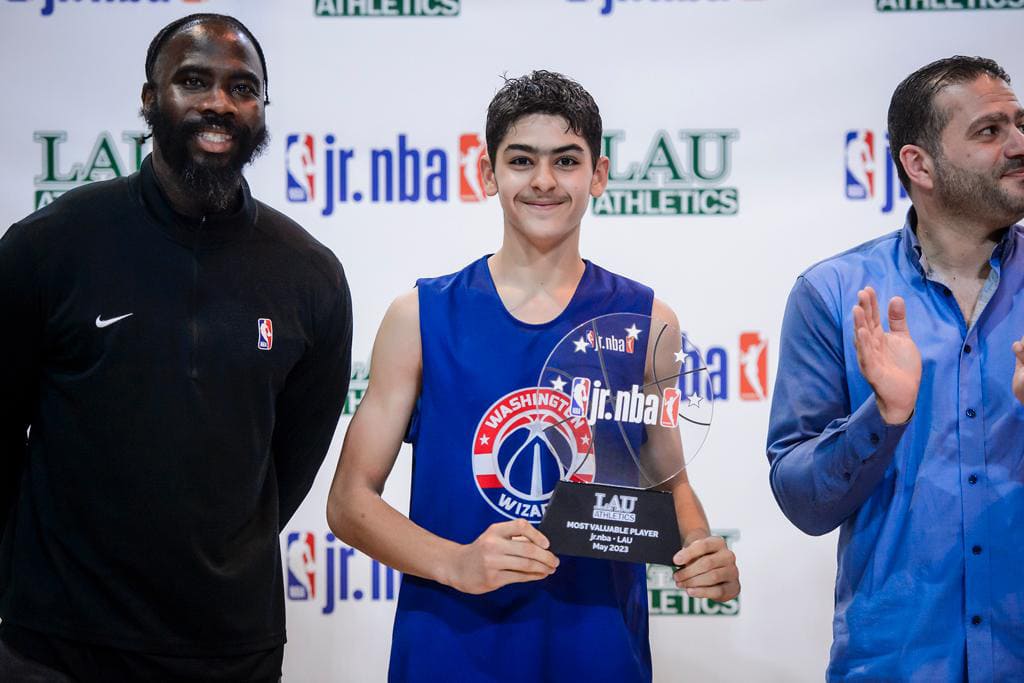 The fourth edition of the LAU Junior NBA Championship closed on May 21, having brought together more than 450 young athletes from 30 local clubs and academies. For seven weeks, they played a total of 80 games on the Louaize, Michel Sleiman and LAU Beirut basketball courts.
"Youth sports takes center stage at LAU, where the commitment to athletics comes from our conviction that young players are the future of this country," said the Director of Athletics on the Byblos campus Joe Moujaes. "At this tournament, they get to hone their techniques, while also practicing leadership, sportsmanship, risk-taking and playing as part of a team, all following the highest international standards."
The Hoops Club, playing under the Washington Wizards banner, defeated the Brainers Hawks Club, who simulated the Los Angeles Clippers, with a close score of 94-92 in the final game at the Michel Sleiman Sports Village in Byblos. The Nadim Souaid Academy team, who simulated the Portland Trail Blazers, came in third place.
The final game was preceded by a skills challenge and a three-point contest attended by NBA Legend Nenad Krstic, who previously played for the New Jersey, Oklahoma City Thunder and Boston Celtics, as well as the Serbian National team.
Attendees at the final game also included Basketball Operations Manager at NBA Europe and Middle East Emmanuel Unaegbu, General Secretary of the Lebanese Basketball Federation Charbel Rizk, as well as LAU leaders, faculty and staff.
At the event, the following rising athletes were recognized with individual trophies:
· Most Valuable Player: Johny Sawma from Hoops.
· Best Shooting Guard: Hassan Tourba from Hoops.
· Best Small Forward: Ray Ghosn from Brainers Hawks.
· Best Power Forward: Roberto Rizk from Brainers Hawks.
· Best Center: Micheal Farha from the Nadim Souaid Academy.
· Best Point Guard: Charbel Herrera from the Champs Club.