The Arab Institute for Women Hits its 50-Year Mark
On International Women's Day, LAU celebrates its own institute that continues to fight for gender equality and open doors to help inspire the next generation.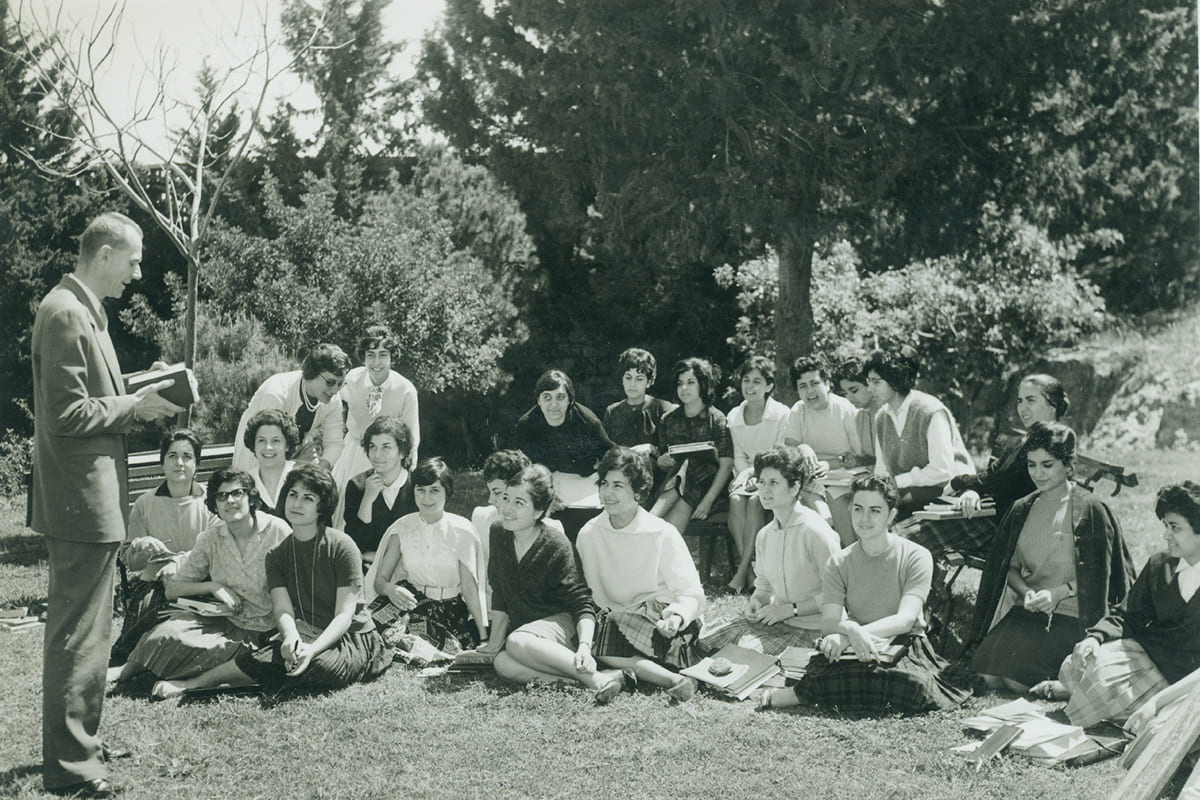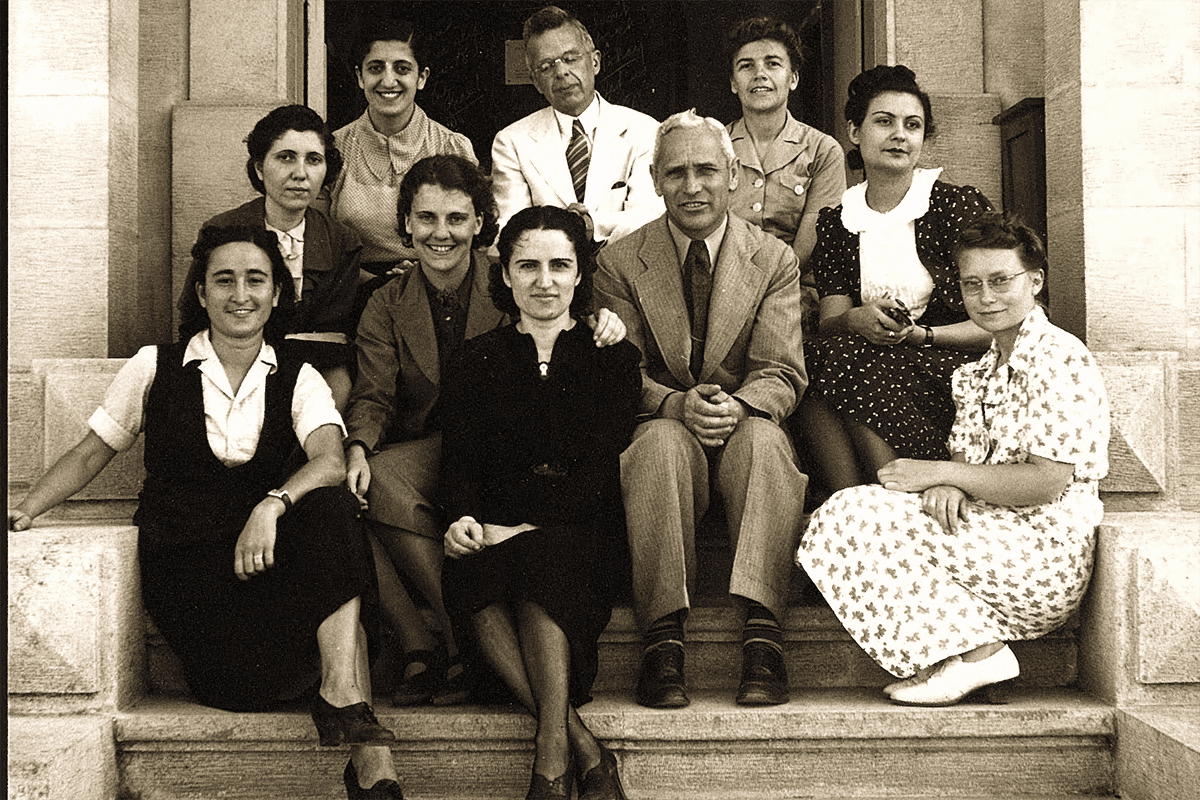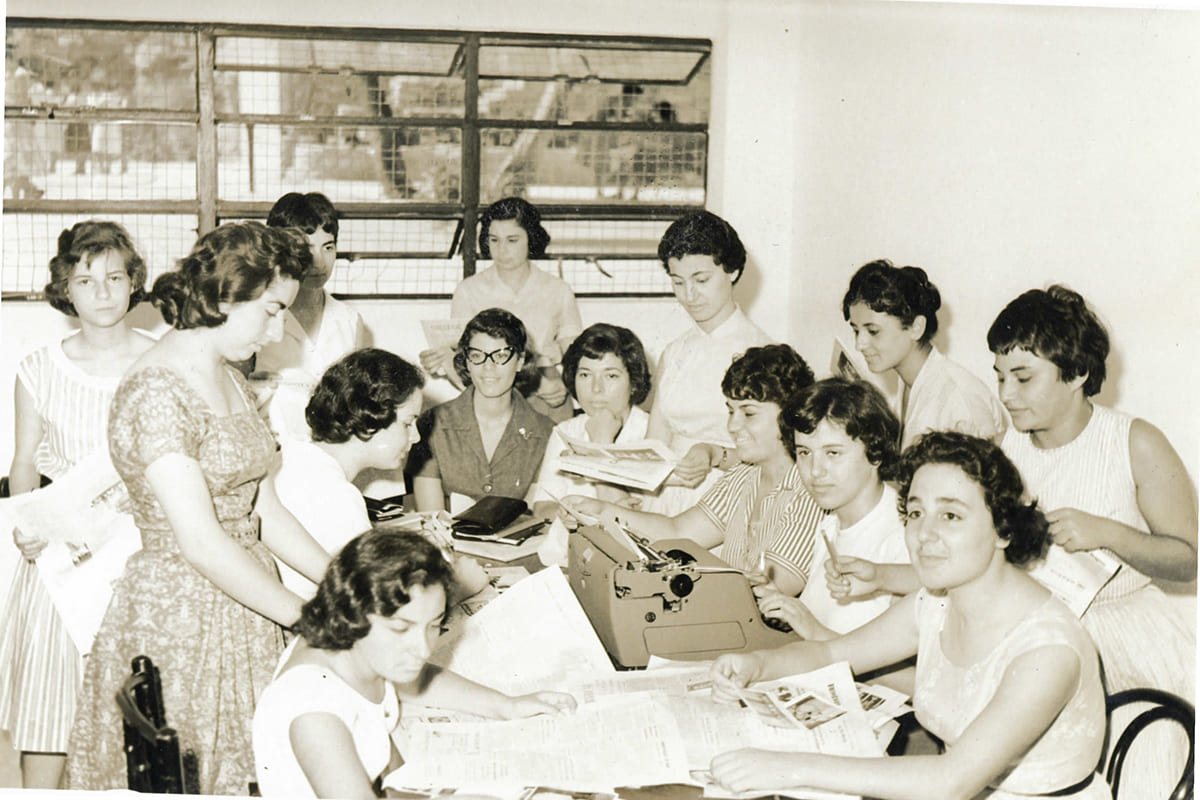 While International Women's Day is celebrated worldwide on March 8, the ongoing fight for gender equality and justice takes on a special meaning at LAU this year, as the university marks half a century since the establishment of its Arab Institute for Women (AiW).
Founded in 1973 as the Institute for Women's Studies in the Arab World to honor the college's unique heritage as the first educational institution for women in the Arab region, it was, at the time, one of the world's first university-affiliated hubs to work exclusively on women's rights and promote gender equality.
During that same year, LAU had started admitting men into its programs, after a long history of being a women's college, having grown from a girls' school established in 1835 by Presbyterian missionaries during Ottoman rule. The school became a college after introducing a two-year junior college curriculum that was mandatory for young women wishing to pursue their bachelor's degrees at the time.
Its alumnae, such as Saniya Habboub, prevailed over societal pressures and made strides for Arab women in medicine, arts and early childhood education, among other fields.
AiW Director Myriam Sfeir pointed to the role of the trailblazing women who worked at the college and were at its helm. "Throughout LAU's history, we have had seven female presidents – counting acting presidents as well – long before some leading educational institutions in Europe and North America," she noted.
Shortly after the founding of AiW and as a result of its endeavors and reach, LAU became the first university in the region to offer courses in women's studies in 1976. During the same year, AiW launched its biannual journal, Al Raida, promoting research on gender by academics, activists and students. AiW's role grew exponentially as it provided academic support to the university community and helped it establish an office for Title IX compliance, in addition to training different entities on gender equality and human rights.
The institute also helped establish a minor in gender studies, a master's degree in interdisciplinary gender studies, as well as a Gender in Development and Humanitarian Assistance Certificate. Its panel discussions, talking series, conferences and trainings are ubiquitous on campus, enriching student life and expanding its reach beyond the LAU community.
Today, AiW continues to serve as a powerhouse at the intersection of academia and activism, publishing its flagship Al Raida journal, influencing social, political and economic policymaking, and advocating for women and marginalized groups across the Arab World.
Most recently, AiW was instrumental in drafting a parental leave law that proposes extending maternity leave to 15 weeks and offering a 10-day paternity leave, which was implemented at LAU. This positioned the university as the first academic institution to endorse such a policy, and it is hoped that the government will follow suit and amend the existing law.
Looking to the next 50 years, Sfeir sees the future in the hands of feminist youth, despite the shadow of the debilitating economic collapse and the country's compounded crises. "We will continue to serve as an independent convenor working with all the entities engaged in the fight for gender equality and women's rights," she remarked.
"We see ourselves as a source of information, a hub for inspiration, and a platform for our youth to advance their feminist agendas, claim their space and make their voices heard."