Trading Room Opens Up New Hands-On Experience for Business Students
The financial trading simulation lab at the Adnan Kassar School of Business brings real-life experience to the classroom thanks to funding from USAID/ASHA.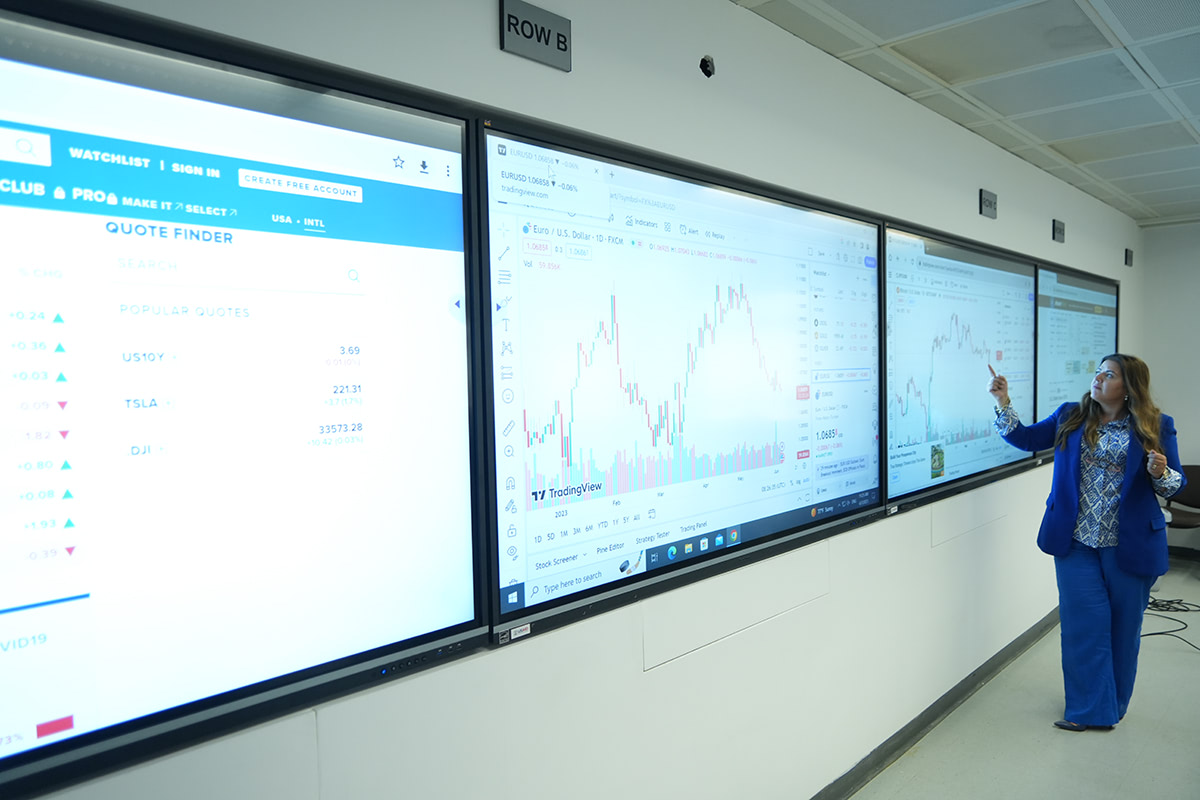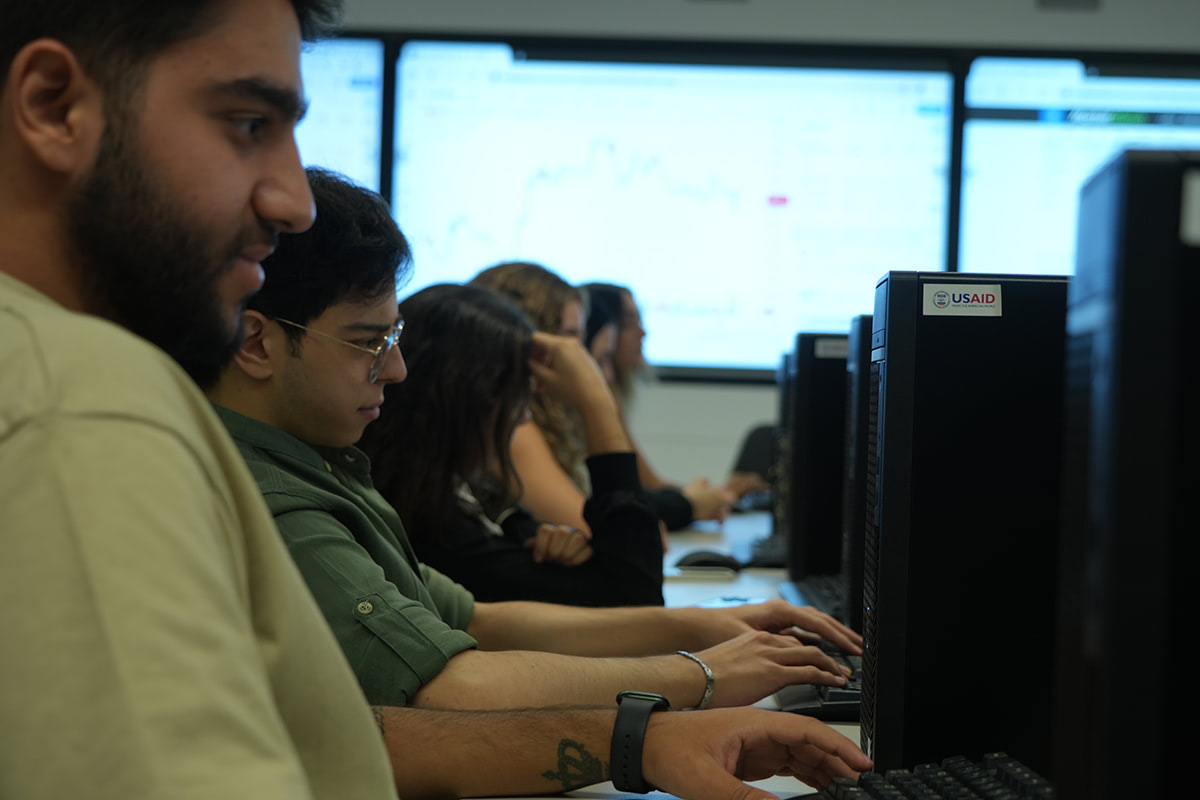 In its pursuit of excellence and enabling its students to thrive in a globalized world, LAU strives to provide an education that meets the demands of an interconnected and competitive landscape.
One crucial element in achieving this goal is obtaining the latest technology and state-of-the-art equipment that can significantly enhance students' career prospects through experiential learning.
Adopting the best practices of integrating this innovative technology at LAU has been possible thanks to generous grants from the U.S. Agency for International Development's American Schools and Hospitals Abroad (USAID/ASHA). The U.S. Agency for International Development administers the U.S. foreign assistance program providing economic and humanitarian assistance in more than 80 countries worldwide.
In 2021, ASHA provided the LAU Adnan Kassar School of Business with the funds to establish a trading simulation lab for its business students, faculty and the community at large to enhance their financial literacy and knowledge of market data in stocks, commodities, equities and derivative instruments.
Associate Professor Abdel-Nasser Kassar recognized the value of such a facility, having seen the trading simulation room at the University of Florida where he was pursuing a Post-Doctoral Bridge to Business Program certificate.
The trading room, located at the school on the Beirut campus with access to students on the Byblos campus, is equipped with 40 workstations and four large screens funded by ASHA. It was put to use in spring 2022 for an EMBA course on Cryptocurrency Trading and Financial Markets.
It has also served to train students for university-level online trading competitions: a Virtual Stock Exchange Competition where the top three winners from LAU advance to compete at the national level with participants from other universities in Lebanon, and the Online Trading Competition, which LAU hosted this year and plans to do so annually. As the competitions are organized by an investment bank and an investment company respectively, they present the students with a unique real-life experience and exposure to the investment sector.
This new facility has opened up a range of possibilities for new curricula, experiential learning, and extended service to the community. This fall, the school will be launching a course in Fintech, said Chairperson of the Department of Finance and Accounting, and Associate Professor of Finance Wissam Abdallah who has extensive teaching experience in trading simulation rooms.
The smart trading room has proven to be an invaluable resource for up to 1,900 business students on both campuses depending on their needs or coursework as well as faculty of all disciplines, particularly economics, accounting and finance, and marketing. An additional goal is to turn it into a center for training company employees and members of the community. Meanwhile, it can also be used to generate free reports on the stock market for amateur traders.
ASHA's longstanding support of LAU continues to enhance the university's organizational performance. ASHA-funded cutting-edge technology has taken experiential learning at LAU to a new level and reshaped instructional pedagogies in line with American best practices through revised syllabi and hands-on sessions.