LAU's School of Pharmacy White Coat Ceremony 2019
LAU School of Pharmacy's prestigious White Coat Ceremony inducts its Professional Year 1 students.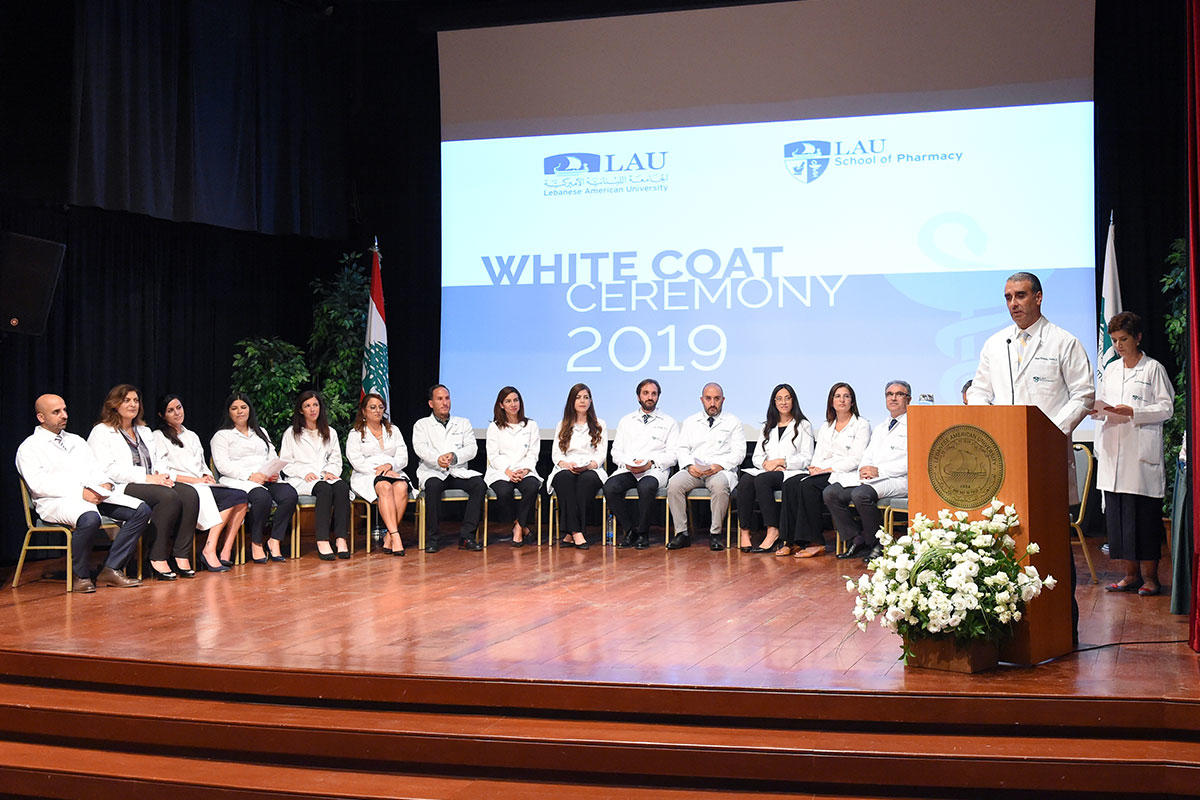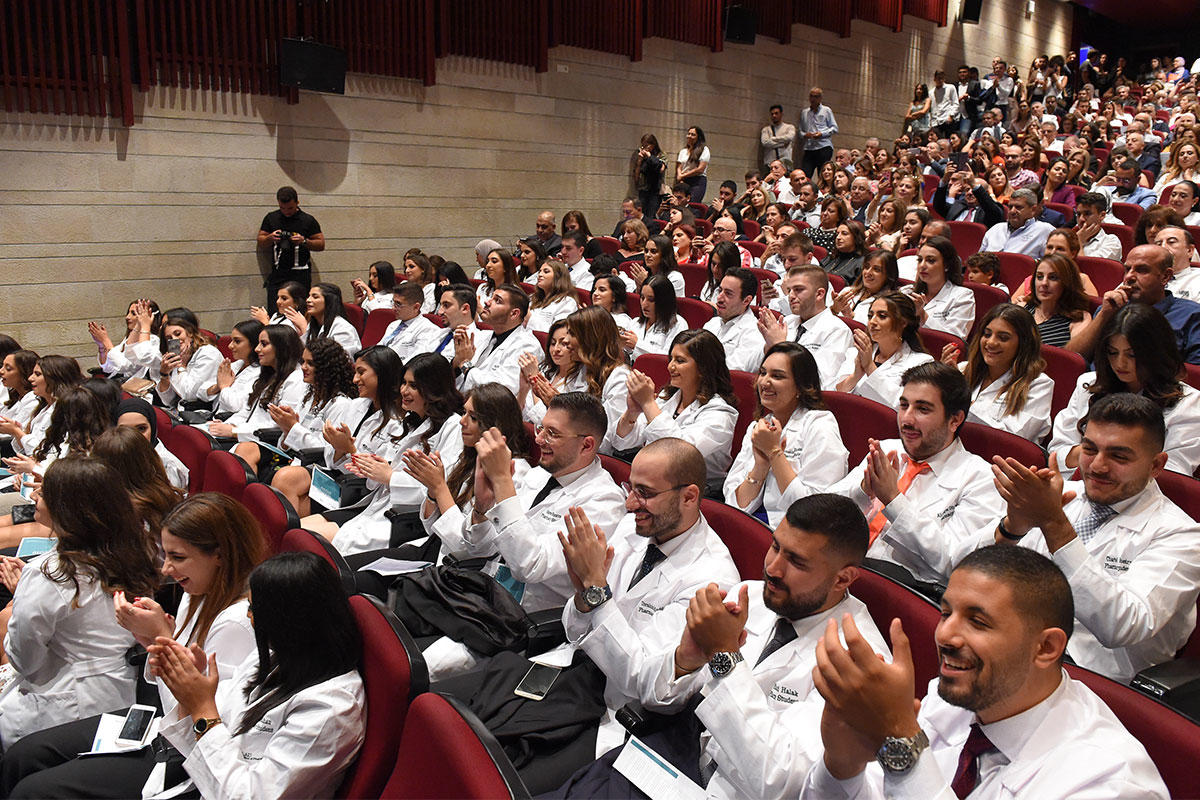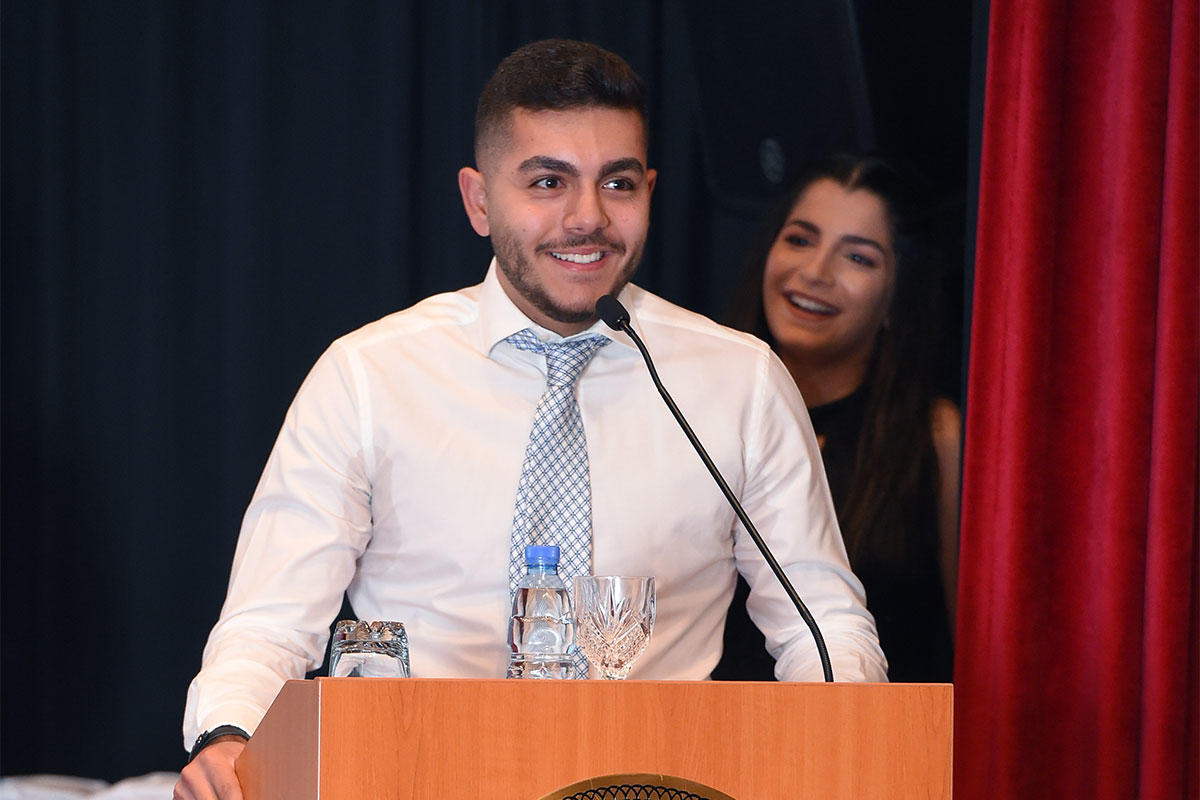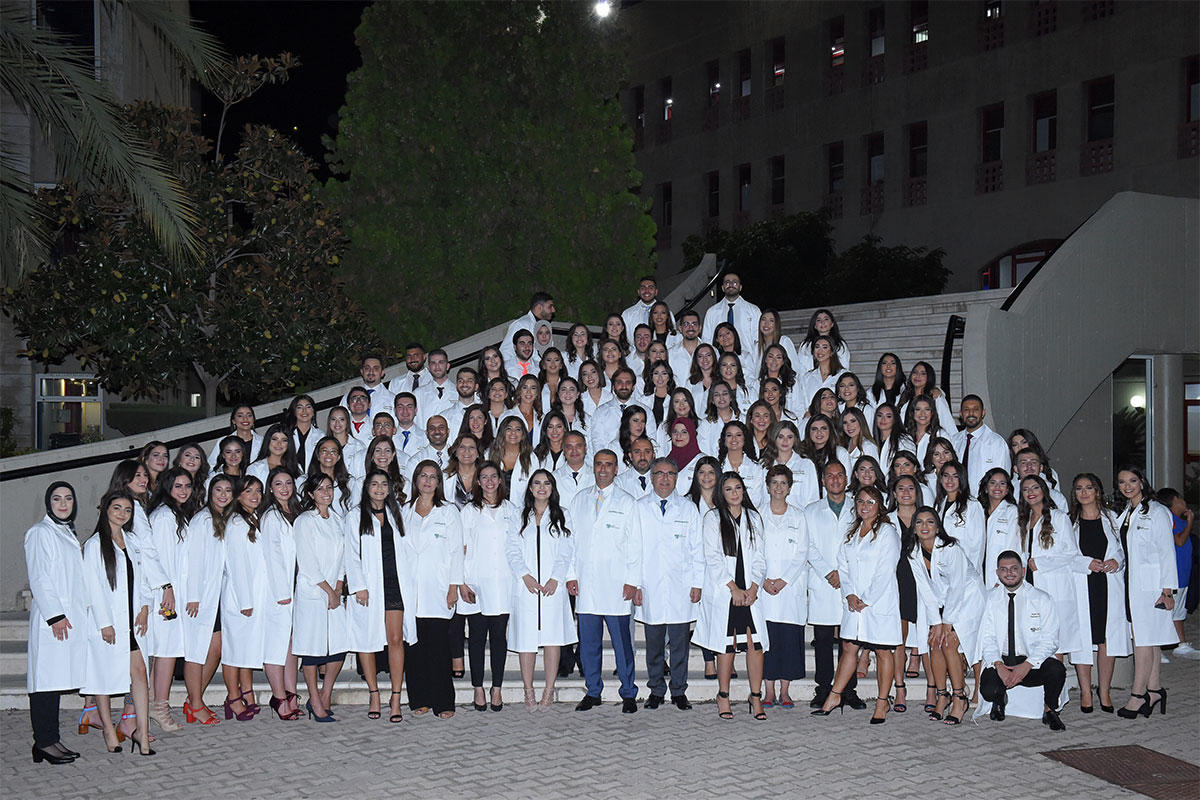 On World Pharmacists Day, September 25, families and friends gathered to honor the LAU School of Pharmacy (SOP) Professional Year 1 students as they received their prestigious white coats in the presence of faculty and administrators.
Acting Assistant Dean for Student Affairs and Master of Ceremonies for the evening Lamis Karaoui introduced the ceremony as the beginning of the pharmacy students' professional journey.
"As students are helped into the white coats by faculty, they are reminded of the significance of the pharmacy profession and the responsibility to balance scientific knowledge and compassion," she said.
Congratulating the 84 students and their families, LAU President Joseph G. Jabbra impressed on them the meaning of this "centuries-old tradition." To the students, he said: "You are making a major commitment to serve humanity for the rest of your lives and to contribute to your discipline in order to serve society well. Tonight, you are vowing to make sure that your ultimate goal is your patient."
Dr. Jabbra encouraged them to be lifelong learners and to aspire to great heights. "Don't go where the path may be. Go where there is no path, and leave in your wake a blazing trail," he said emphatically.
Preparing them to do just that is embedded in the school's mission and its Strategic Plan, aptly named Leading the Way. Accordingly, Dean Imad Btaiche's address to the students and their families was rooted in the depth and breadth of opportunities afforded to them at LAU's School of Pharmacy.
Experiential learning, noted Dr. Btaiche, is built into the school's curricula: "It includes 2,800 hours of real-world experiences in diverse practice settings and is supported by 200 preceptors in Lebanon and the US, in addition to a recently initiated exchange program with Wayne State University, and soon to be added at the Cleveland Clinic Abu Dhabi."
Equally important is the students' personal development which the school fosters through holistic learning. "Our co-curriculum complements and advances you, where you will learn about entrepreneurship, leadership, communication, cultural sensitivity, problem solving, and social responsibility," he said.
From simulation to interprofessional education – whereby students from the health sciences learn about and from each other – the SOP program is all-encompassing.
Dr. Btaiche went on to welcome the students, the heart of SOP, to the profession of pharmacy. "Unquestionably, you are our raison d'être," he said. "Regardless of how advanced curricula are and attractive campus life is, we become alive only when you are here."
The rigorous program was recollected by Professional Year 1 class representatives, Charbel Khoueriy and Clarissa Marie Jomaa who spoke of late nights, challenging material, and tough exams.
"We have had many ups and downs. I was amazed by the variety of experiences I have had at this university," said Khoueiry. "To our faculty members, we are truly privileged to have you by our side as role models; and to our parents, you are the light to our darkness."
Jomaa echoed Khoueiry's thanks. "These white coats not only contain our pride and our hopes, but they also encompass the pride of our parents," she said, inspiring her classmates to wear the white coat "with grace, humility, attitude, confidence, pride, and professionalism."
In a symbolic presentation ushering them into the next phase of their pharmacy education at LAU, students were called to the stage and presented with their white coats one by one by SOP faculty.
The students in their newly donned coats were then led in reciting the Pledge of Professionalism, where they committed to adhering to the highest of both clinical and ethical standards.
Two musical interludes by Nassab Fakhreddine and pianist Lea Hleiss showcased the students' many talents.