Partnership with the Ministry of Energy and Water Expands Prospects
Ministry seeks out SOE faculty and students and welcomes them to join forces for the future of energy in Lebanon.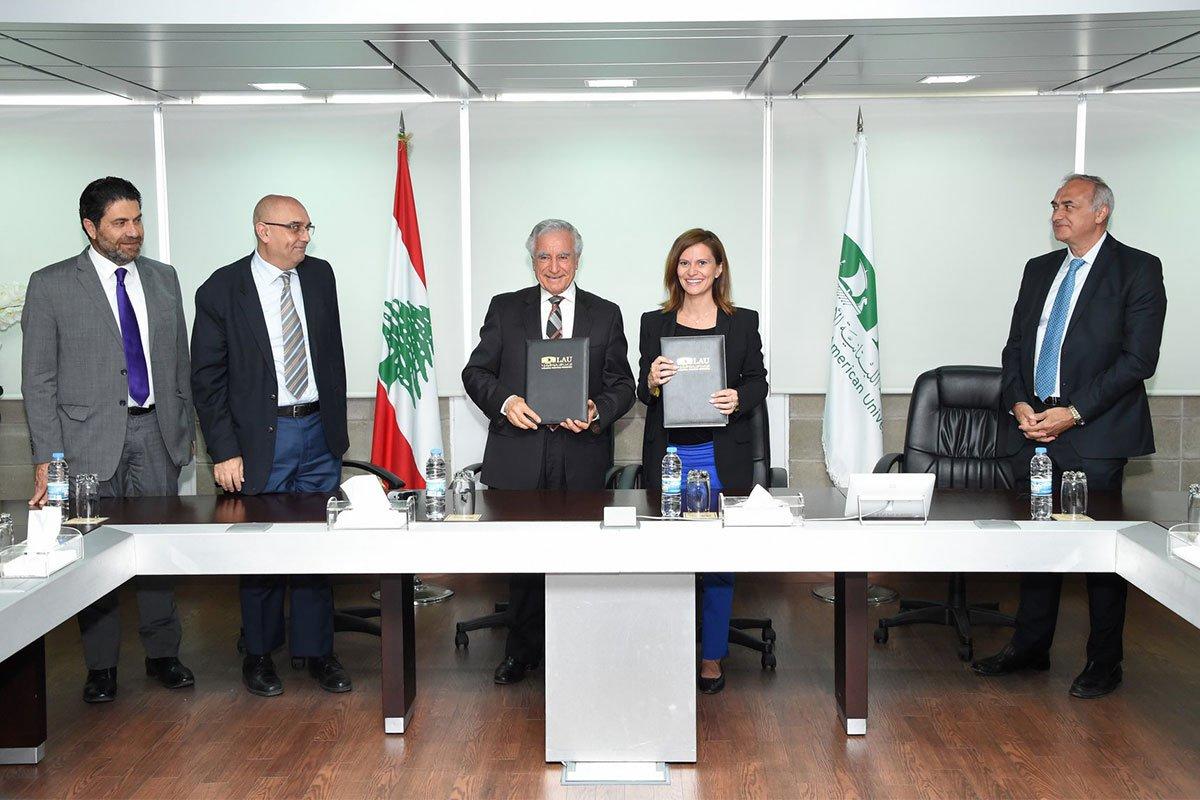 LAU's School of Engineering (SOE) is not new to taking initiative in serving Lebanon beyond campus gates. From traffic to e-mobility, artificial intelligence and pavement engineering, the school has time and again put its faculty, alumni and students at the forefront of developing solutions for the country's most pressing needs.
To that extent, a Memorandum of Understanding (MOU) was recently signed with the Ministry of Energy and Water (MEW) at the school's seat on Byblos campus. The agreement will pave the way for closer interaction between the two institutions where SOE will offer academic consultancy to the ministry while the latter would allow for students to complete seminars and internship programs at the ministry.
The signing ceremony brought to the table Minister Nada Boustani, LAU President Joseph G. Jabbra, Interim Dean Raymond Ghajar – who was behind the initiative – as well as university and ministry leadership.
Dr. Jabbra welcomed the minister to LAU and thanked her for her faith in the young students' potential. He reaffirmed the university's strategic direction in expanding its academic and professional footprint beyond campus walls.
Following a tour of the SOE's Engineering Laboratory and Research Center, Boustani hailed the initiative and commended the longstanding partnership between LAU – and particularly the SOE – and the ministry.
"Ten years ago, we started working together to prepare for the national plan for electricity, and our collaboration has never stopped since," she declared, confirming that the partnership will remain steadfast as the ministry works on the improved plan which will be implemented under the supervision of the World Bank as well as other key donors.
Boustani expressed her hope in bringing SOE faculty and students' "wisdom, expertise and independent thinking" to push the electricity plan forward.