Eye-Opening FDA Rotation for PharmD Student
Maha Fansa talks about how the experience eliminated her doubts on remote learning, equipped her with invaluable knowledge and nurtured her skills.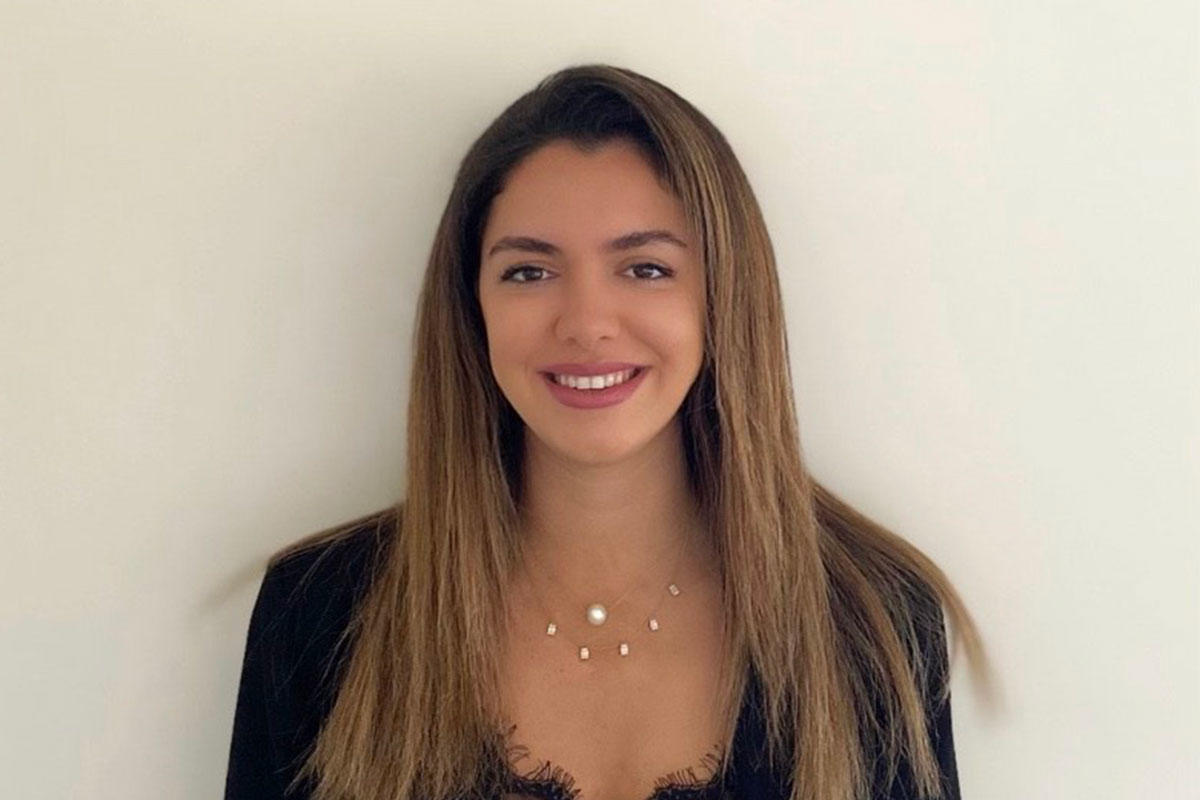 As the COVID-19 pandemic upended academic and professional plans the world over, one LAU PharmD candidate had her heart set on completing her Pharmacy Student Experiential Program (PSEP) at the American Food and Drug Administration (FDA) over the summer.
Though she had to conduct her rotation remotely, Maha Fansa (BS '20) describes her experience in the FDA's Infectious Diseases Department as an "eye-opening opportunity" where she had the chance to learn more about Antimicrobial Stewardship and Resistance, promote the judicious use of antibiotics, and grow her leadership and communication skills.
LAU's School of Pharmacy (SOP) receives a call for applicants from the FDA every fall semester, as its PharmD program is recognized by the Accreditation Council for Pharmacy Education (ACPE) – the only such program outside the US that is ACPE-accredited.
Pointing to the FDA's highly competitive selection process, SOP Dean Imad Btaiche said that having an LAU pharmacy student chosen – for the second time in recent years – further validates the academic excellence of LAU's SOP students. "This is a unique opportunity to learn about the FDA's processes and to be mentored by highly-qualified professionals. Such experience strengthens the student's career profile by the acquisition of a new skillset and competencies as part of their personal and professional development," he said.
Clinical Associate Professor and Director of Experiential Education Lamis Karaoui expanded on the different, hands-on opportunities that are available to LAU pharmacy students. Starting with Introductory Pharmacy Practice Experiences (IPPEs) in community, health-system and clinical pharmacy settings, the SOP prepares students for both required and elective Advanced Pharmacy Practice Experiences (APPEs) that span outpatient care, acute care, regulatory affairs, industrial pharmacy and academic pharmacy.
"All these experiences are well designed in content and structure, at the appropriate depth and breadth, for students to get thoroughly assessed and coached by seasoned preceptors," declared Dr. Karaoui.
As Fansa confirms, her learning experience at the FDA was not limited to the receiving end. She presented projects on a weekly basis, collaborated with peers on mutual projects and actively contributed to ongoing research being conducted at the FDA, such as the impact of COVID-19 on smell loss.
"Surely, I missed out on physically being at the FDA office, and meeting the people there," said Fansa, "But I am truly blessed to have gained lots of knowledge in the Infectious Diseases field, from within the FDA." She also admitted to growing more comfortable with working remotely, while advising that "this mode of delivery should not stand in the way of pursuing any form of learning."
"Hands-on experiences are at the heart of pharmacy education," noted Dr. Karaoui. "They incarnate the application of didactic knowledge in the practical setting and help tailor students' clinical skills, critical thinking, problem solving and decision making to optimize patient care."
Looking to the future, Fansa will pursue a postgraduate pharmacy residency in the US, with a focus on infectious diseases. In parallel, she will continue to actively contribute to the fight against COVID-19, as well as take part in several community health campaigns through her Lebanese Pharmacy Students' Association membership.
Thanking the SOP for facilitating her FDA PSEP, Fansa expressed her pride in "belonging to a school that equips graduates with essential competencies, skills and values to excel in the diverse fields of pharmacy, while becoming socially-responsible leaders in the profession."