LAU Junior NBA Kicks Off New Season
Colorful draft event assigns 30 participating schools to the NBA teams they will be simulating.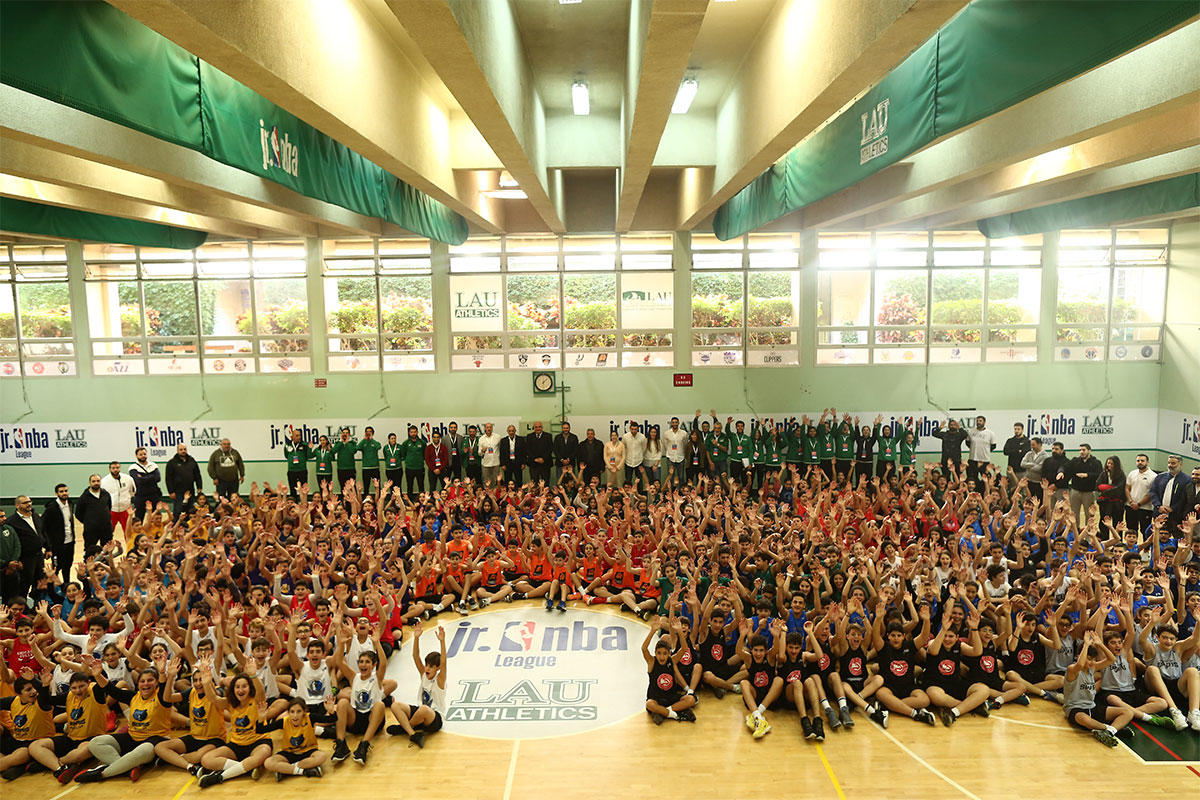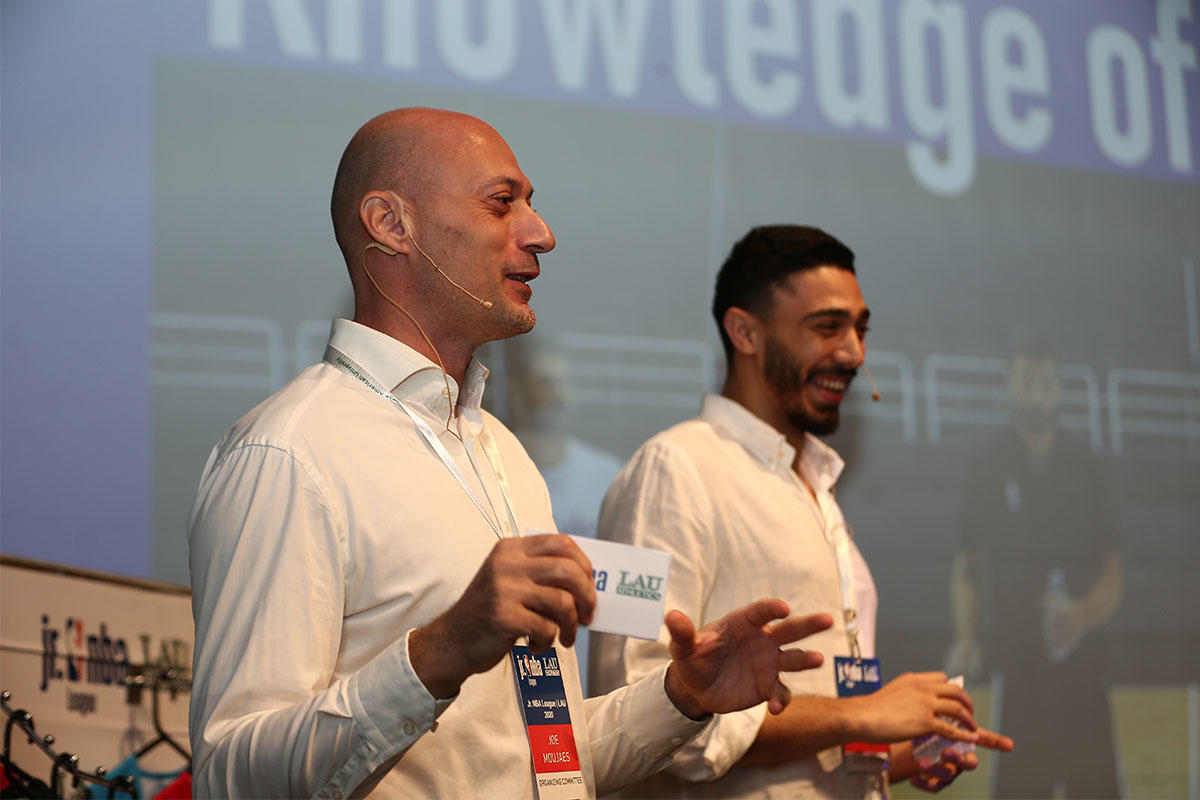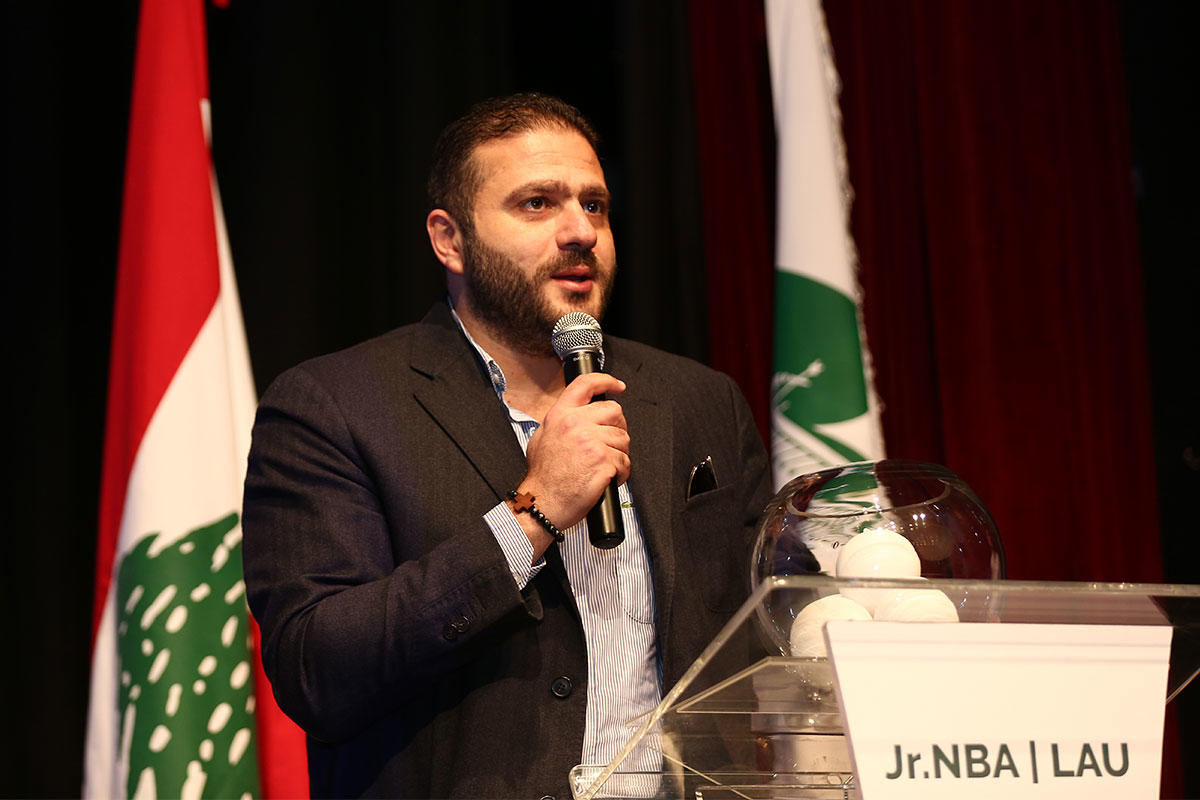 Following an invigorating first season, the LAU Junior NBA league is back for its second edition, as announced at a draft event on January 11 on Beirut campus.
To simulate the actual league, girls and boys under 14 from 30 schools across the country were paired off with 30 NBA teams. The young players donned branded jerseys as they prepared to compete in an eight-game regular season, whereby qualified teams face off ahead of the finals.
Referring to "exceptional" circumstances in Lebanon, Byblos Athletics Director Joe Moujaes declared that LAU, despite the challenges, "remains adamant to believe in youth sports and in youth in general." He also emphasized that the path to a brighter future in the country must embrace commitment to young girls and boys.
Echoing this very thought, LAU's Vice President for Student Development and Enrollment Management Elise Salem asserted that LAU "is a university that invests in young people," and expressed LAU's pride in witnessing a day like this one after months of turmoil. Addressing the students, she said: "We're delighted to do our best to build your character, your physical prowess and your competitive edge, to do good for yourself and for this country."
The event's line up featured professional basketball player and LAU's own Civil Engineering student Aziz Abdel Massih, who shared a few words from his own experience. He invited the young students to make the best out of this "level of quality mentorship" – the Junior NBA League – which was not available during his formative years. "Everything about this championship is historic: It is the product of a unique partnership between the NBA and a prestigious academic institution, LAU, which we are witnessing for the first time in our region," he said.
All three speakers thanked both the NBA for having faith in young Lebanese talent, and the Lebanese Basketball Federation (FLB) for partnering with LAU to support the league. FLB General Secretary Charbel Rizk, in turn, pointed out how the university is "reviving hope for basketball in Lebanon."
In terms of changes in this year's edition, Moujaes announced that the regular season was revisited with students' experience in mind. The organizers have opted to grow the channels of communication among the school teams, and to get them exposed to as many NBA teams as possible at the level of inter-division games.