Presidents' Appeal for Student Aid in the Wake of Beirut Disaster
LAU President Joseph G. Jabbra and President-Elect Michel E. Mawad launch a joint appeal to support Lebanon's youth in the aftermath of the Beirut explosion.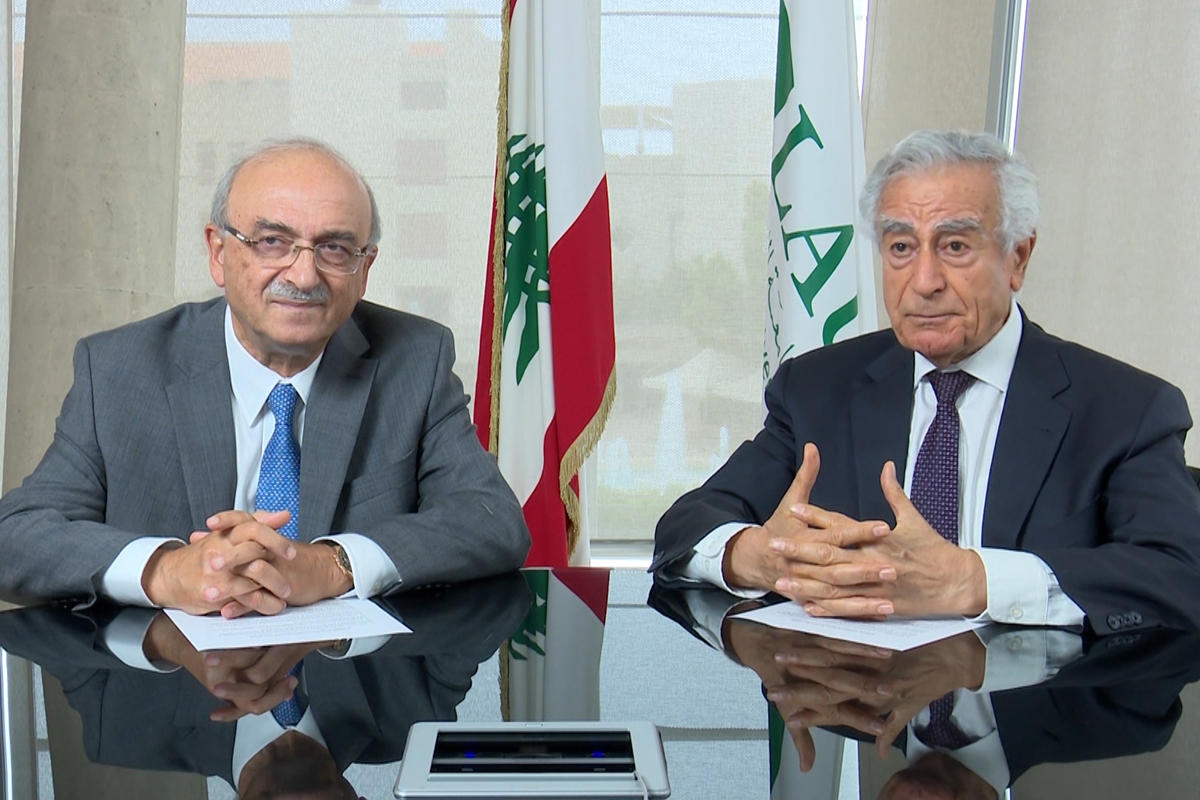 With Lebanon mired in a deep financial crisis and a swath of its capital city devastated by the August 4 port explosion, LAU is redoubling efforts to support its students. In a joint message to the community, outgoing LAU President Joseph G. Jabbra and President-Elect Michel E. Mawad have called for sorely needed financial support for Lebanon's youth.
Late last year, a dive in the Lebanese economy, currency devaluation, high inflation, and capital controls – well before the pandemic struck – had already placed considerable financial strain on students and their parents. To alleviate their burden, LAU introduced a set of measures comprising a financial aid budget target of over $50 million, payment facilities and the option to settle tuition fees in Lebanese pounds at the official exchange rate, among others.
At the same time, the university launched the Emergency Financial Aid Fund to support students whose education was at risk. With COVID-19 and the deepening financial crisis, LAU, having stretched itself to the very limit, redoubled its fundraising efforts. And when everyone thought that the situation could not get any worse, the horrific explosion on August 4 shook the nation and shocked the world, leaving in its wake hundreds of casualties and thousands of homes destroyed.
The Lebanese are still suffering the consequences of this calamity. Young people want more for their country and know that, empowered with an education, they can achieve it. However, the financial burden has become so great that those who may have contemplated studying abroad can no longer afford it, and those who could just about manage to pay their tuition can no longer do so, even at the relatively low official exchange rate.
More than ever, education is a constant amid uncertainties; a flicker of hope in a grim reality; and a pillar of civic-mindedness, compassion and ethics – values that have been eroded throughout Lebanese society but visibly upheld by the country's college-age population post-explosion.
"There are so many pressures on our youth today in terms of security, shelter and health, that many are tempted by greener pastures elsewhere. This will have long-term and detrimental effects on generations of Lebanese, as they will either lose the bond with the motherland, or access to education, or both," said Dr. George Najjar, vice president for University Advancement.
"Unless we are able to stem this 'youth drain,' the very identity of Lebanon as a land of entrepreneurs will be severely threatened," he added.