Beyond the Naked Eye: What Is Polluting the Lebanese Coast?
Dr. Akoury and his team of postdocs and undergrads fished for pharmaceuticals, heavy metals and microplastics in 40 locations across the coastline, hoping to inform future plans for treatment and policymaking.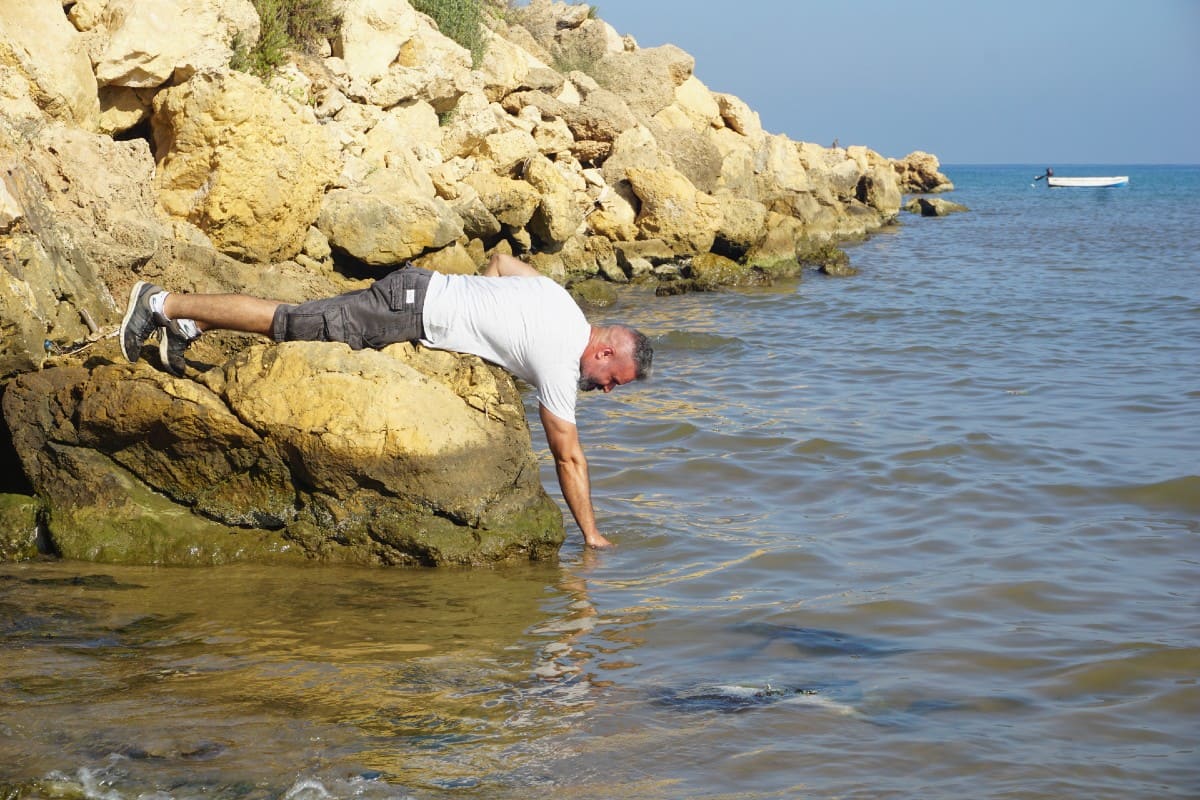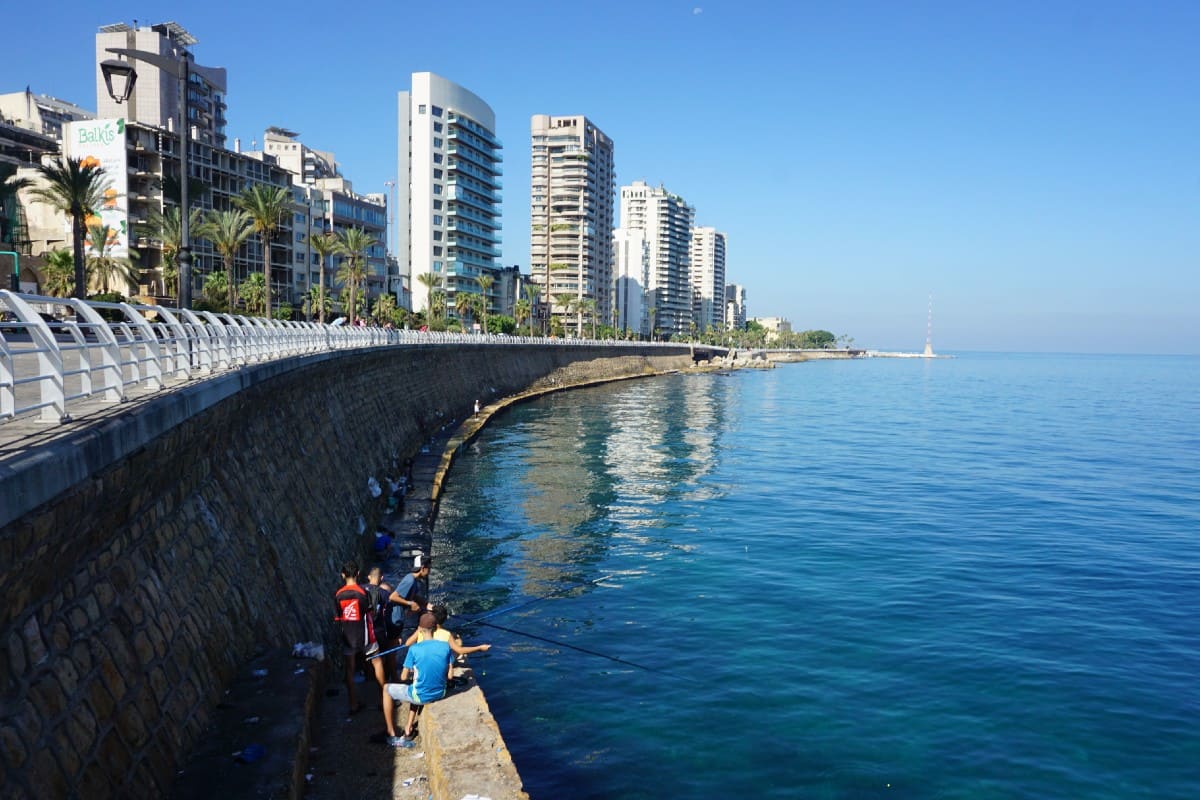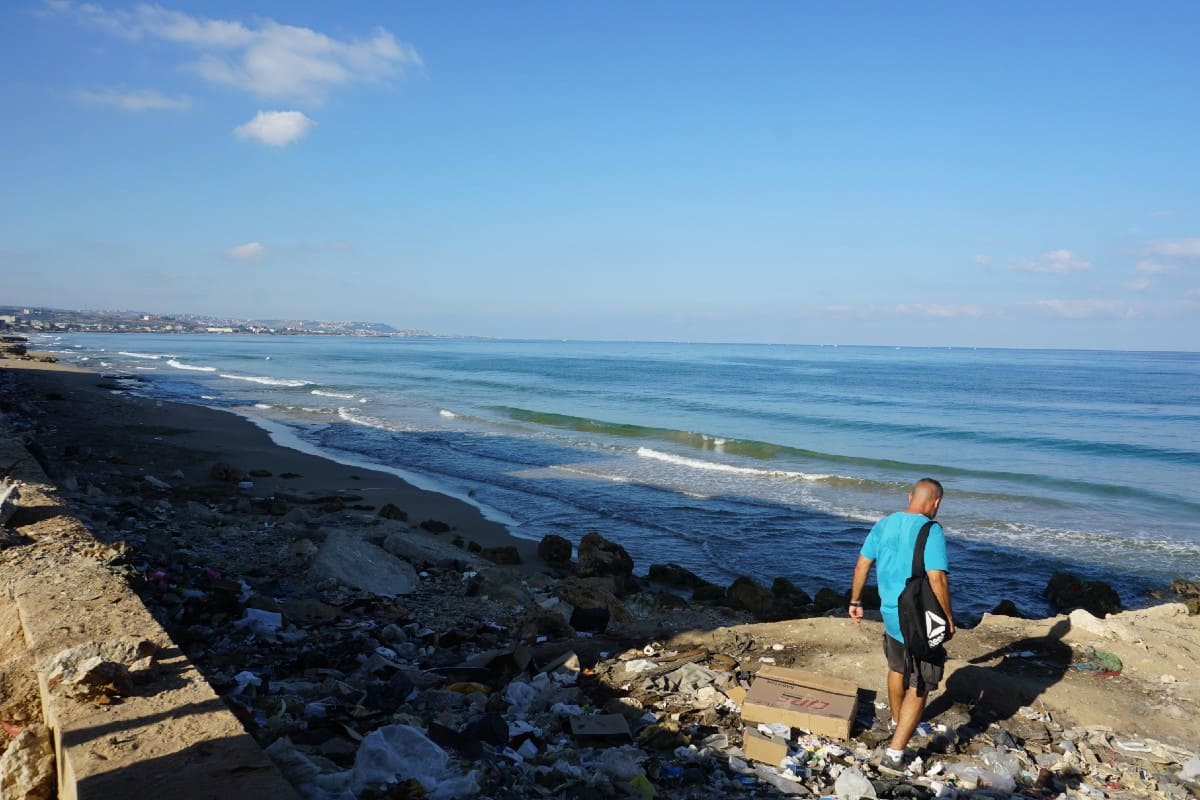 The Lebanese coastline stretches for more than 220 kilometers along the Eastern Mediterranean and is home to the country's capital and major cities, ports and tourist attractions. Lurking within the picturesque beaches, however, are alarming levels of pollutants, as one study by LAU Assistant Professor of Chemistry Elias Akoury has found.
For a research project funded by the U.S. -Middle East Partnership Initiative (MEPI) Tomorrow's Leaders Program (TL), Dr. Akoury and his team set out to collect specimens from seawater, sediments, vegetation and soil from 40 locations along the Lebanese coast, from North to South. A previous study last year also explored microplastic pollution around the Palm Islands Natural Reserve.
"The main goal of the research is to investigate the levels of pharmaceuticals, heavy metals and microplastics to identify and assess the sources of health-associated hazards and investigate the most persistent and dominant derivatives," said Dr. Akoury.
To do so, Dr. Akoury formed an LAU team of two post-doctoral fellows – Drs. Bilal Nehmeh and Fatima Haydous – supported by the Office of Graduate Studies and Research, as well as MEPI-TL undergraduate scholar Zohrab Abrahamian and senior chemistry undergrads Christopher Saab, Mariam Bou Orm, Sara Sabbagh and Bayan Abdlwahab.
Using several spectroscopic and chromatographic techniques, the research team identified and quantified the contaminants and their derivatives. The samples they are currently analyzing are 22 pharmaceutical byproducts, 20 microplastic components and 14 major, toxic-heavy metals such as mercury, lead, arsenic, cadmium, chromium, zinc, nickel and copper, among others.
The research results, together with the methodology, comprehensive analysis and guidelines are slated to be published in peer-reviewed journals. "Ongoing analysis and preliminary results have shown alarming levels of cadmium, lead, arsenic and molybdenum – a chemical element – in wastewater, in addition to contamination with phthalates," revealed Dr. Akoury.
Phthalates, hormone-disrupting chemicals released by plastics, can interfere with the male sex hormone, reduce female fertility and increase birth defects.
As health safety is a major concern, public awareness should be raised about the effects of water pollution and which beach spots are safe for swimming and fishing once the project is finalized and contaminated areas are defined. Recommendations will vary depending on the location along the Lebanese coast. Strategic plans pertaining to safe waste disposal should also be implemented to reduce the absorption of heavy metals, water treatment, and wastewater management.
One of the most crucial strategies for controlling plastic pollution, said Dr. Akoury, "is by engaging the private sector and encouraging people to use alternatives to plastic products and packaging." As for the public sector, he confirmed that the research findings will be shared with concerned ministries to help inform and revise the current national plan and implement quality monitoring systems.
Asked whether the study will touch on the bacterium Vibrio cholerae, Dr. Akoury said that the analysis will be focused on chemical contaminants, although the experiments they are acquiring will give some indication if bacteria are present.
Ultimately, the research opens the door to investigating other water sources for contaminants, as well as expanding the study to include air and soil pollution. Specific research findings, such as confirming the presence of heavy metals and phthalates in water, have pushed the researchers to study the pharmaceutical byproducts that could contaminate the water in the areas where pharmaceuticals and hospitals operate.