LAU Track and Field Athletes Decorated in Doha
Varsity team coach and students win medals and break two national records.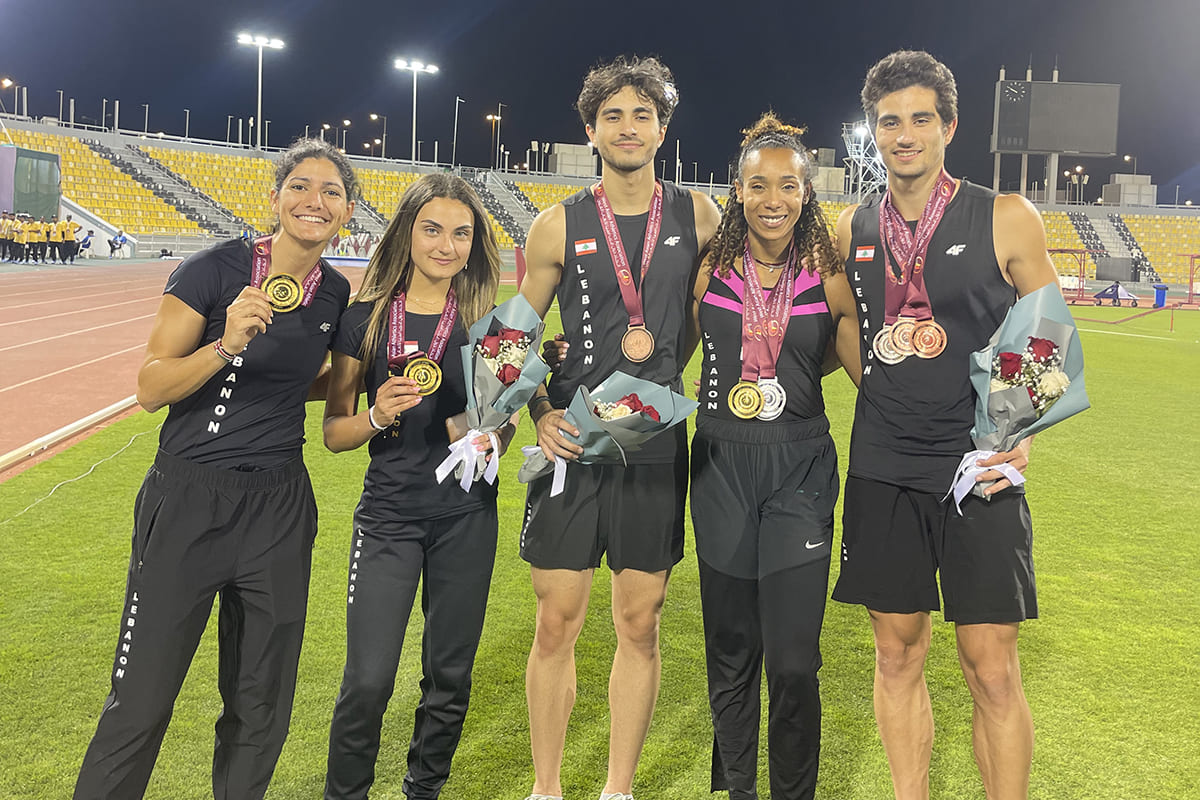 Members of the Lebanese Athletics Team and LAU students won big at the Fourth West Asian Championship in Athletics in Doha, Qatar.
The LAU varsity team's coach and alumna Aziza Sbeity (BS '12) won two gold and one silver medal, Marc Anthony Ibrahim won one gold and one bronze medal, Tamer Saleh and Lea Deeb each won a gold medal, and Christel Saneh won two silver medals.
Together with other team members, Sbeity and Saneh also broke the national record in the 4x100m relay race for women, while Saleh and Ibrahim set a new national record in the 4x400m relay race for men.
"This was an emotional and fulfilling start to the season," said Sbeity, noting how the relay race results were especially dear to her heart, since this marks her second record-breaking performance together with Saneh.
"I'm so proud of the whole group for their amazing display of team spirit and for representing Lebanon so well," she added.