Engineering New Frontiers
SOE students and alumni showcase their innovative ideas at LAU Engineering Week 2019.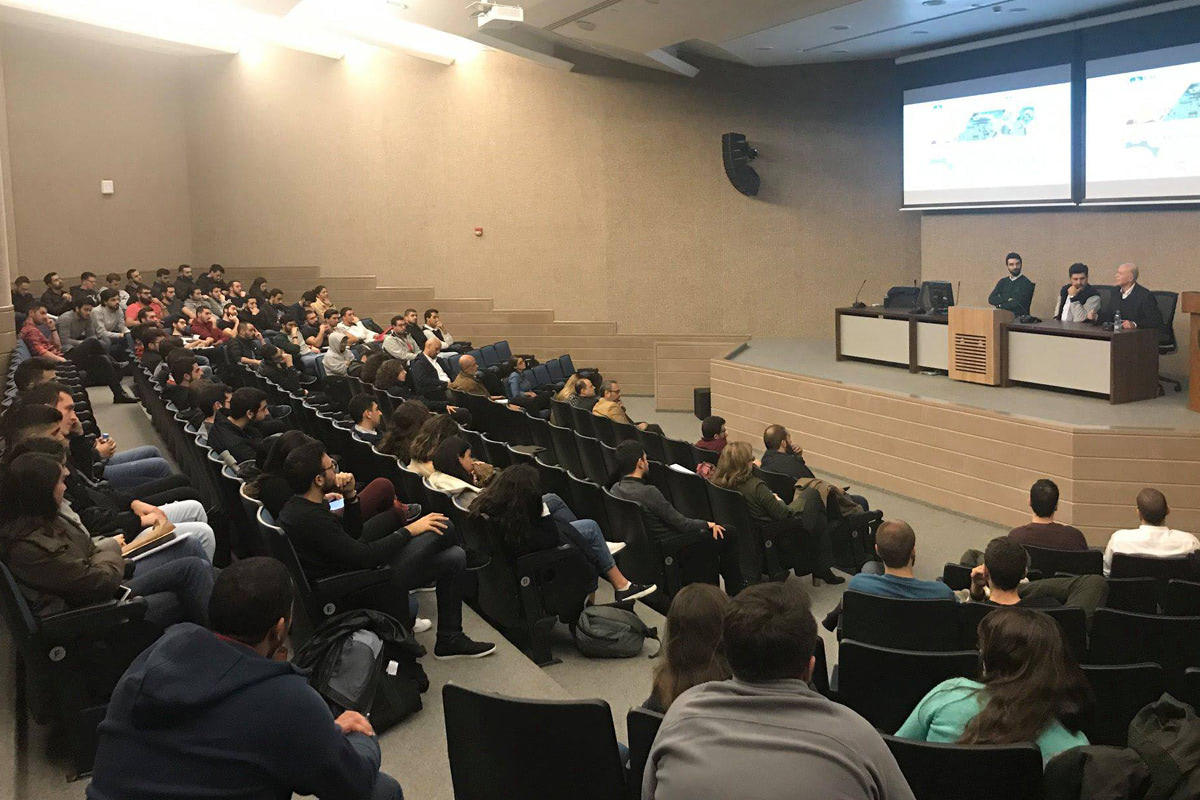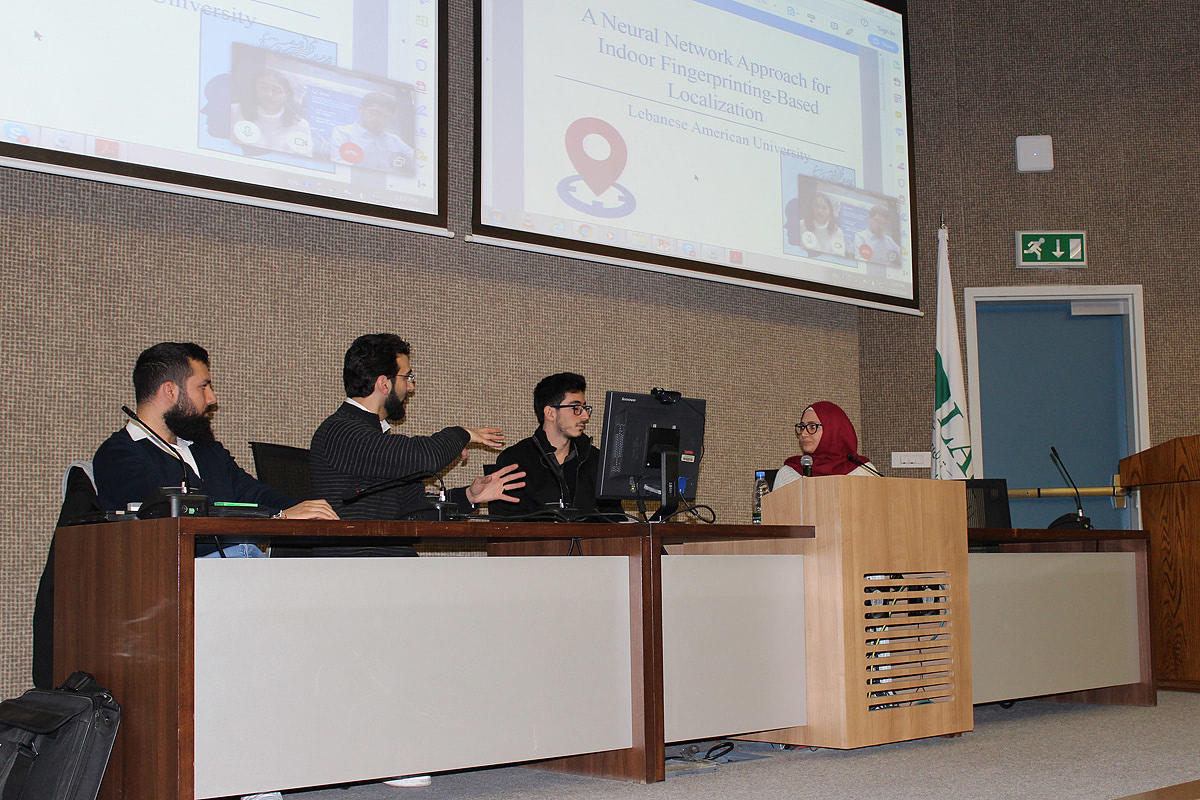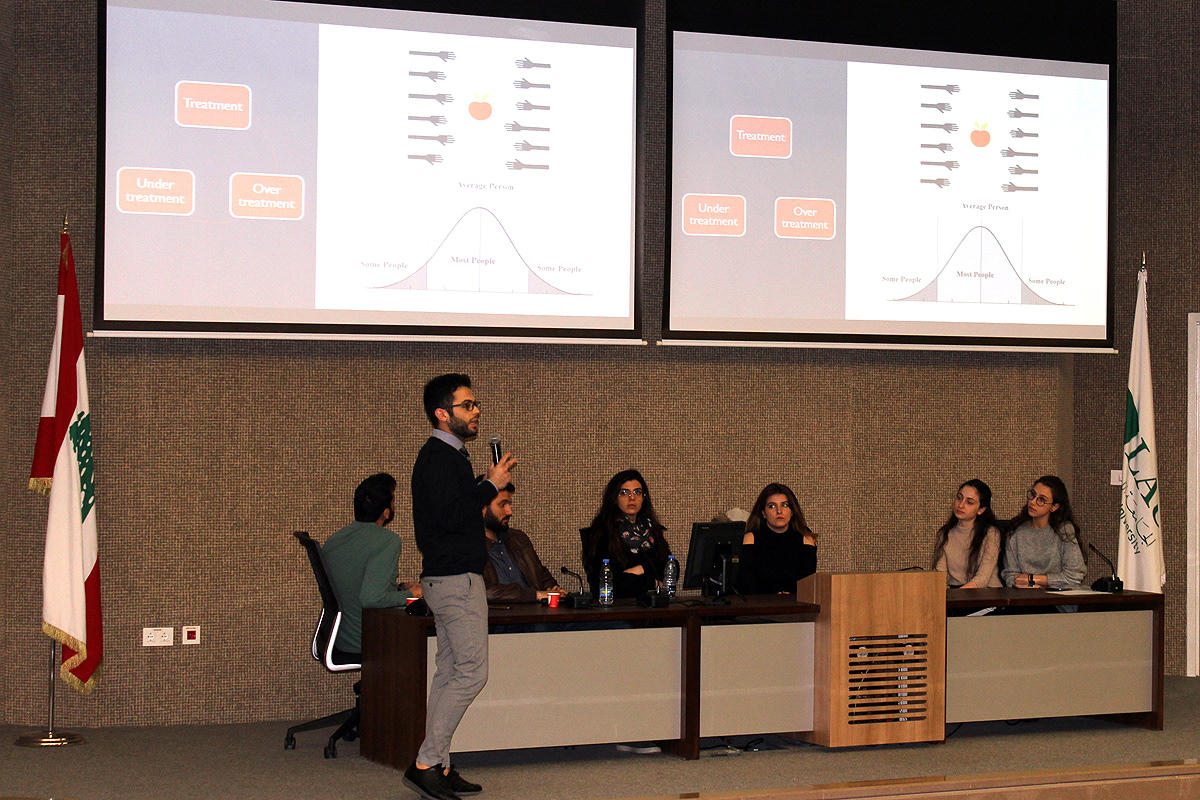 LAU's School of Engineering (SOE) was abuzz this month with a series of events marking the fourth-annual LAU Engineering Week (LEW '19).
From lectures on data science and Artificial Intelligence (AI) to medical informatics and the results of a collaboration with the Gilbert and Rose-Marie Chagoury School of Medicine, the week of events drew industry experts, faculty, students, alumni and public figures.
At the opening event on February 7, SOE Dean Raymond Ghajar lauded the synergy between the school's students and their mentors, saying he hopes it will lead to "yet more groundbreaking achievements" at the SOE, and encouraged attendees to strive for "auto-innovation."
Interim Assistant Dean Joe Tekli noted the academic importance of non-classroom events such as LEW '19. "Engineering education is not only about coursework or lab work, but also about engaging with others: successful engineers, distinguished alumni, experts from the industry and professional leaders." Such exchanges, he said, "are what our graduates will most likely remember from LAU after graduating, and we are working hard to make sure they have the best of such memories at the SOE."
On Pioneer's Day, February 11, computer engineering students Clara Akiki and Joseph Attieh spoke via videoconference from the BMW Headquarters in Germany, where they are working alongside a group of 17 other SOE interns on different projects related to data engineering, computer vision, virtual reality and logistics robotics.
Akiki and Attieh presented a joint project in which they used AI neural networks to identify handwritten letters. "It's basically an ensemble of artificial brains working together to make a decision," explained Attieh. He also talked about a project he has been assigned as part of his internship: "I'm helping the After-Sales Department at BMW Group derive sentiments from feedback we've received from customers," he said, noting that this project was first put together by a previous group of LAU interns in Munich.
Another exciting AI-related project was that of SOE graduate student Rayana Jaafar who described her solution for indoor robot positioning using machine learning. Jaafar also spoke about her current experience in the Master of Computer Engineering program at the SOE, and about her plans to pursue a PhD. Having studied electrical engineering as an undergraduate, she shared valuable advice with students who are seeking an academic career: "Keep your opportunities open to multiple areas of specialty as it will give you an edge in a competitive market."
Other projects presented included that from Hussein Basma (BE '16), a mechanical engineering graduate who is currently pursuing a PhD in energy and automotive engineering at Mines ParisTech. Basma spoke about his project on electric mobility in public transportation, on which he is collaborating with SOE Associate Professor Charbel Mansour. "The results of testing electrified vehicles in Lebanon turned out to be better than the already optimistic forecasts," Basma told the audience.
Recent civil engineering graduate Michel Khalil (BE '18) spoke about how he devised a plan to relieve traffic on the Nahr El Mot Highway interchange, while industrial engineering alumnus Johnny Khattar (BE '06) outlined the cultural aspects of his role as corporate development director at deSter, a global food packaging company that caters to major airlines. "The cultural exchanges are mind-boggling," he said, but added that a professional and scientific way of doing business has helped him be "flexible to tackle those sensitivities."
Other successful SOE grads who presented at LEW '19 were Ibrahim Ezzeddine (BE '16) and Basel Jalaleddine (BE '16), who developed their program Cherpa at their LAU dorm. The program is an online platform that teaches robotics to school students in a fun and interactive way, and they were able to develop it further thanks to being awarded funds by Speed@BDD, an accelerator at Beirut Digital District. Reflecting on their time at LAU, the duo agree that it was the multiple opportunities for internships along with their passion to "create things" that led to their success.
From the audience, computer engineering senior Mohamad Al Abbas was especially enthusiastic about learning from his peers' experiences. After his expected graduation this spring, he hopes to join the Electrical Engineering PhD program at the University of California, Irvine. He feels that his academic accomplishments, as well as the opportunities and encouragement he has received from SOE faculty members are what got him this far. "Our professors – inspirational mentors, really – at the SOE are willing to sit you down and plan your future with you."